MLB.com Columnist
Dan O'Dowd
Cubs' Bryant decision entirely defensible
In addition to service-clock issue, positional questions justify Epstein's call on top prospect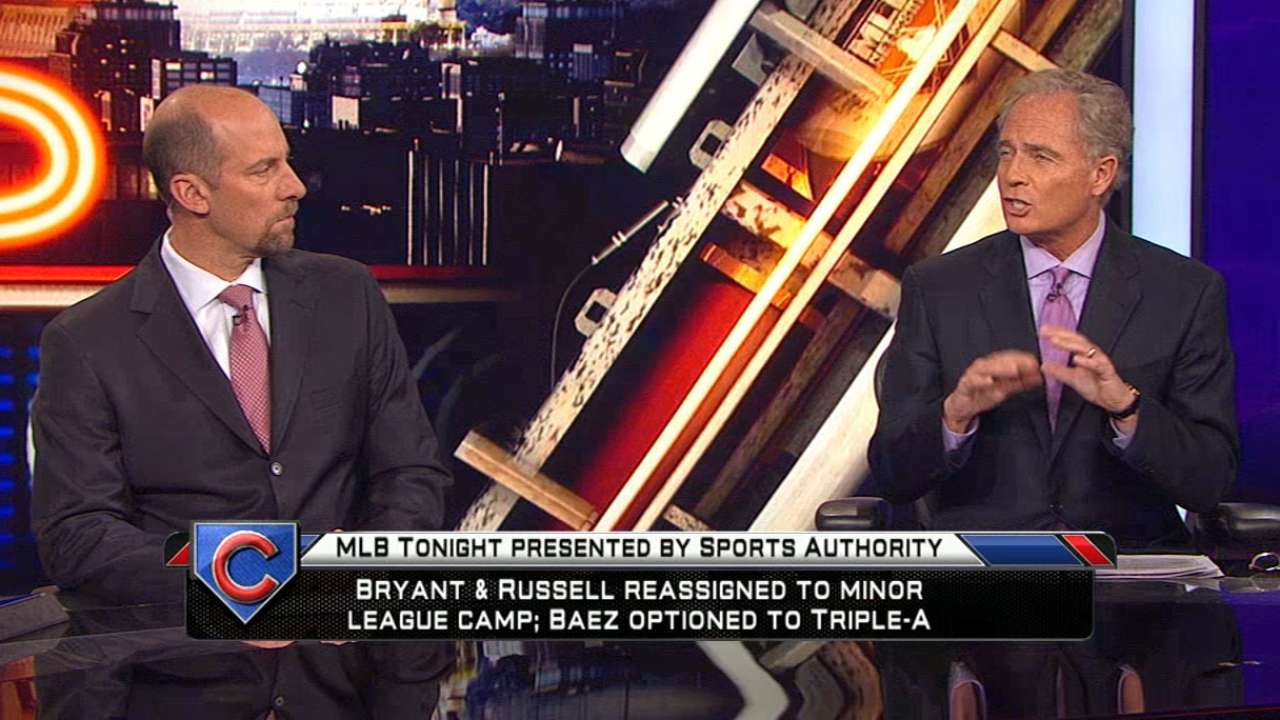 The Cubs' decision to send slugger Kris Bryant down to the Minors to start the season has divided the baseball world, with many wondering why the Cubs -- a team that hopes to contend -- would send one of their best players to the Minors.
Cubs president Theo Epstein is going to be questioned for this decision, but it's entirely defensible.
Consistent decisions
First and foremost, if the Cubs keep Bryant in the Minors for at least 12 days, they will save a year of service time. Instead of him becoming a free agent after the 2020 season, he will be eligible for free agency after 2021. In exchange for 12 days (not games) this year, they gain an extra season of Bryant in his prime.
As an organization, the key is consistency when making decisions like this. If this is how you behave with every top prospect -- keeping them in the Minors to start the season to save service time -- it's hard for the player and agent to really gripe.
When I was general manager of the Rockies, agents used to complain about our rigid salary structure during a player's first three seasons, which is when a player's salary is already tightly controlled. But the thing was, we never made an exception for anyone -- not even Matt Holliday -- so it was hard for an agent to complain about unfair treatment. (Besides, it's not like agents "go easy on GMs" once arbitration comes around and they suddenly have leverage.)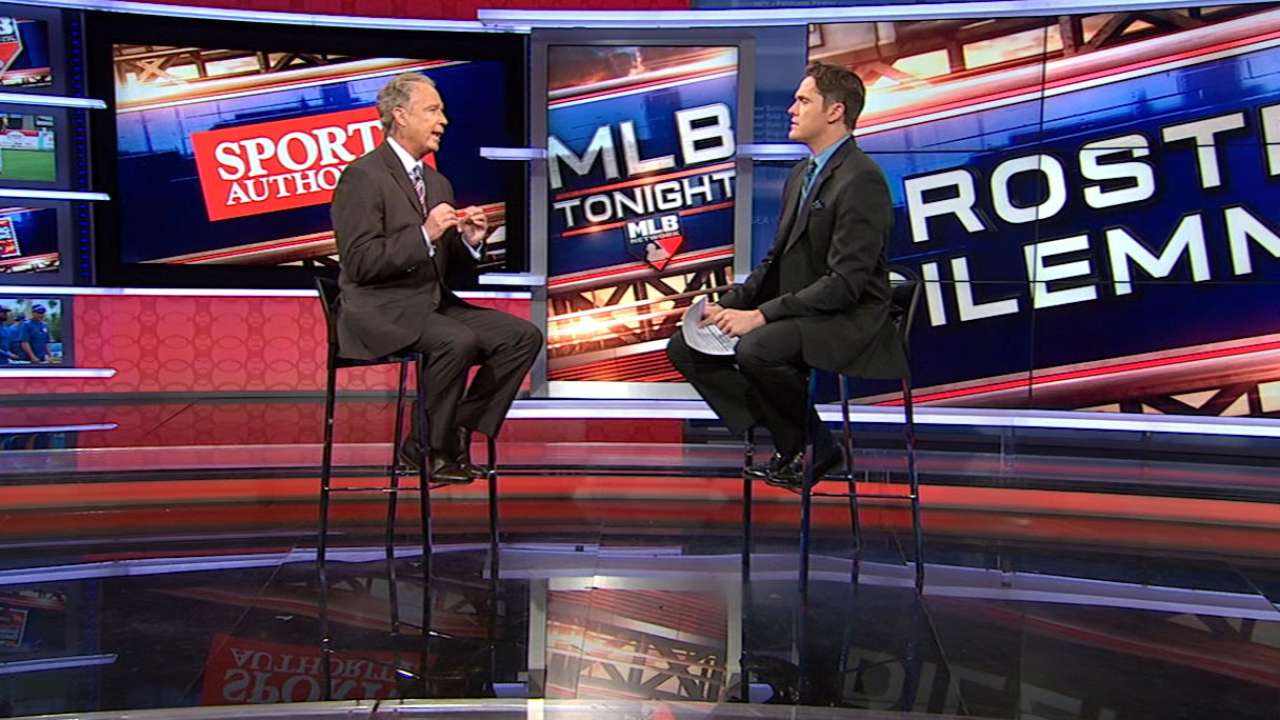 Back to the Cubs. Epstein has never had a prospect like Bryant since taking over in Chicago -- both Anthony Rizzo and Starlin Castro had already debuted when Epstein arrived in 2011 -- and as long as he's consistent with how he handles the service time of top prospects to start the year, it's tough to knock him.
This isn't the first time Epstein was criticized for not promoting Bryant. Some folks wondered why he wasn't called up last September, as a reward for his incredible year in the Minors, but that would have been foolish. The Cubs did not need to add Bryant to the 40-man roster yet, and as a GM, having extra spots on the 40-man is a huge luxury in the offseason, making it easier to complete one-for-two trades, take a flier in the Rule 5 Draft and generally build roster depth for the future.
Positional problems
Beyond the pure service-time argument, there are questions about Bryant's future position. In 2013, the Rockies had the No. 3 pick, and we assumed that Bryant would fall to us. The Cubs, who were already loaded with position-player prospects, seemed poised to take Oklahoma righty Jon Gray with the No. 2 pick. As a result, our front office spent a lot of time discussing Bryant, and we thought his defense at third needed serious work.
Bryant is a "high-waisted fielder" at third, meaning he has a tendency to bend at the waist to field grounders, rather than get low with his knees. This leads to him getting awkwardly into the throwing position, which makes it hard to have a quick release on reaction plays. When we thought we were getting Bryant in Colorado, our plan -- and this was partially due to the presence of Nolan Arenado -- was to move him to the outfield immediately to get his elite bat to the Majors quickly.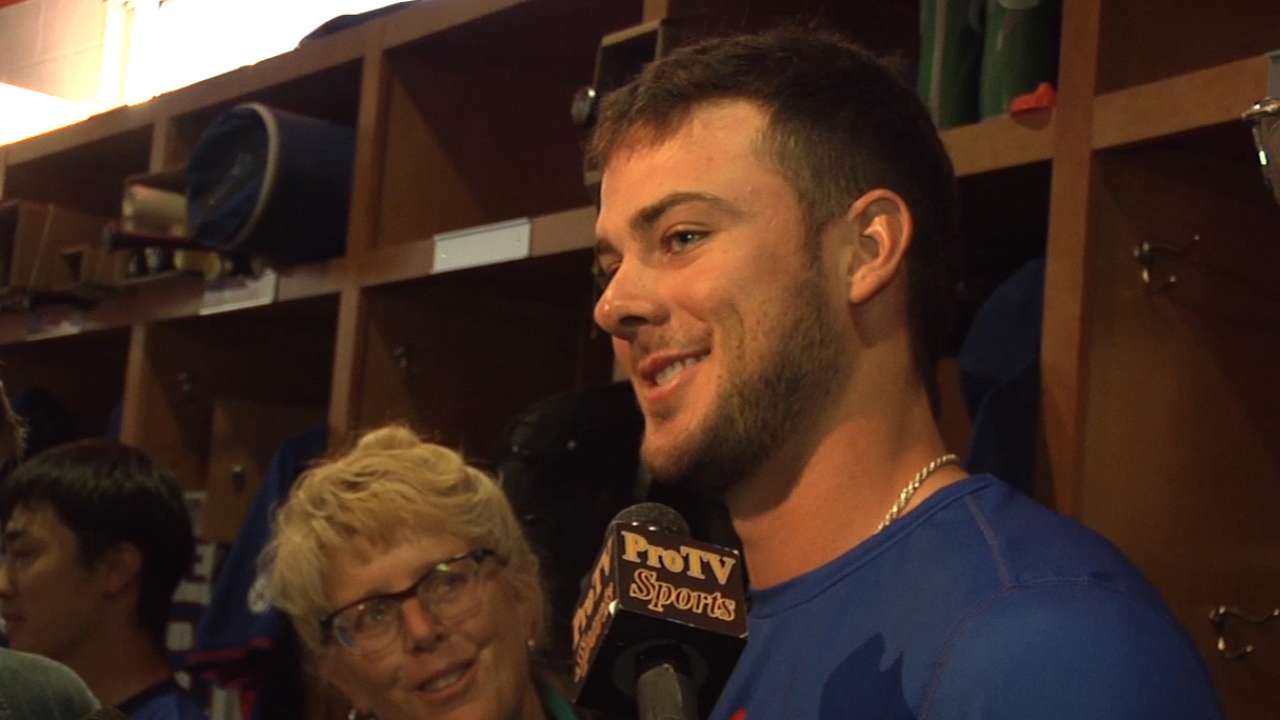 The Cubs are saying Bryant will spend some time in the outfield in Triple-A, and if he does end up there permanently, that creates another issue for the club. Like Bryant, I see Kyle Schwarber (the No. 4 pick in the 2014 Draft) as a cornerstone for the team -- but not at catcher, his current position.
I'm confident Schwarber could become a passable catcher if given enough time, repetition and instruction, but his bat is far too advanced for the Cubs to wait for his defensive skills behind the plate to catch up. And if Bryant ends up in the outfield, the Cubs again have a position problem. Rizzo is locked in at first and Jorge Soler in right. That leaves left field for Bryant, and Schwarber as a man without a position. It's a luxury most teams would love to have, but moving Bryant off of third base creates a whole new dilemma for the Cubs.
Dan O'Dowd is an MLB Network analyst and MLB.com columnist who served as general manager of the Rockies for 15 years, building a National League pennant winner in 2007. Prior to his time with Colorado, he worked in the front offices of the Orioles and Indians. This story was not subject to the approval of Major League Baseball or its clubs.