Petricka headed to disabled list
Reliever dealing with soreness in right forearm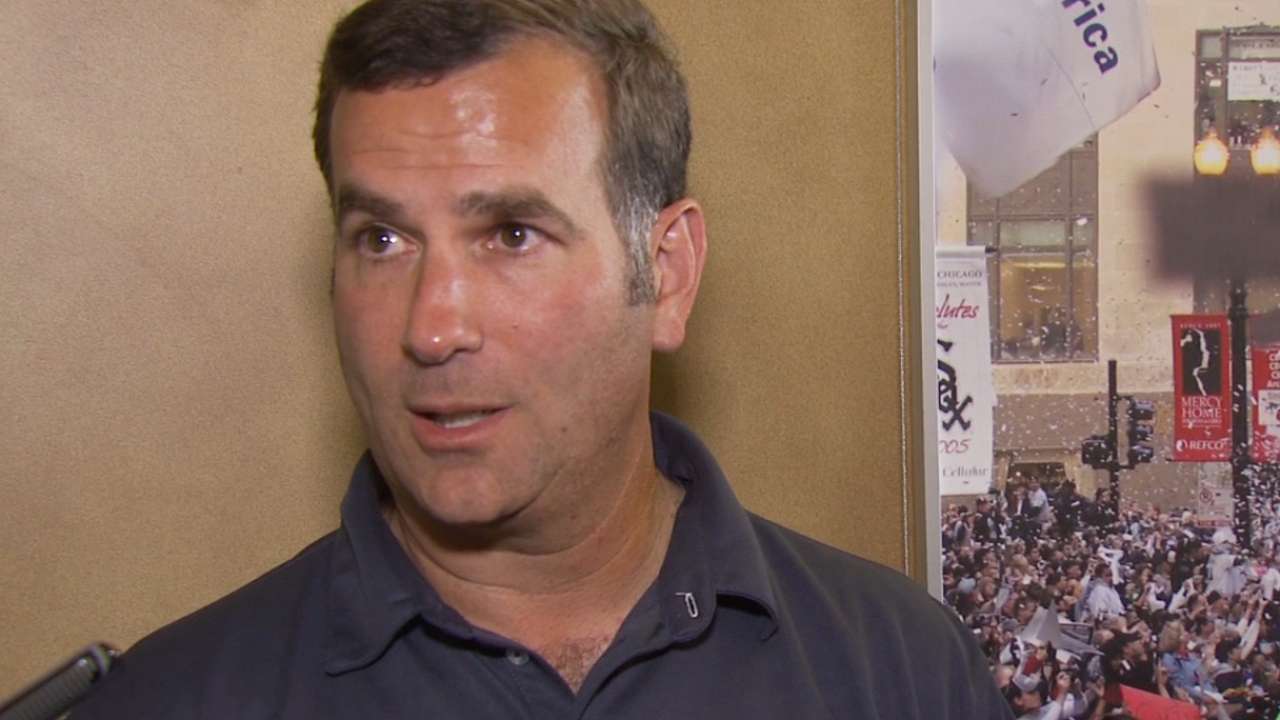 GLENDALE, Ariz. -- Jake Petricka will begin the 2015 season on the disabled list, according to comments made by White Sox general manager Rick Hahn on Monday at Camelback Ranch.
"We don't foresee this being a long-term problem," said Hahn of Petricka, who has not pitched since March 23 because of soreness in his right forearm. "There's a decent chance he'll be activated when his 15-day period is up.
"However, given the short time between now and Opening Day, it did not make sense to try to rush and jam an outing or two in and force him on to the active roster. He would be eligible to return based on retroactivity on April 11. That would be our fifth game of the season. So, hopefully it's just a small setback. Again, we prefer to err on the side of caution whenever possible."
Petricka continues to play long toss and go through the rehab process, although he has no target date for returning to the mound. The 27-year-old proved to be a valuable part of a beleaguered bullpen in 2014, with 14 saves and a 2.96 ERA over 67 games. All of the tests have come back clean on Petricka, including an MRI, which gives him a bit of comfort in this down time.
"It's awesome because, as disappointing as it is to go out there and still feel it, you know it's not structural. The muscle is just trying to adapt to everything and get ready," Petricka said. "That last throwing session when the soreness was still there, we all said, 'You know what, we're going to take it easy and not risk anything. Just wait for it to back off."
"We'd love to have him. He's a big piece in that bullpen after what he did last season," said White Sox manager Robin Ventura. "You want him healthy and feeling confident as he can going in there. You want everything right as he starts the season."
Hahn added it was possible to force the issue with Petricka, have him active on Opening Day and then try to take care of him through off-days.
"But in the end, if we are really talking about four games," Hahn said, "it's better to get everything right now before activating him. If it turns out it's going to be longer than four days, obviously it wouldn't have been right to try to push him."
Scott Merkin is a reporter for MLB.com. Read his blog, Merk's Works, and follow him on Twitter @scottmerkin. This story was not subject to the approval of Major League Baseball or its clubs.