Optimistic Ausmus ready for early-season tests
Tigers manager discusses injury progression, division games and confidence in deep bullpen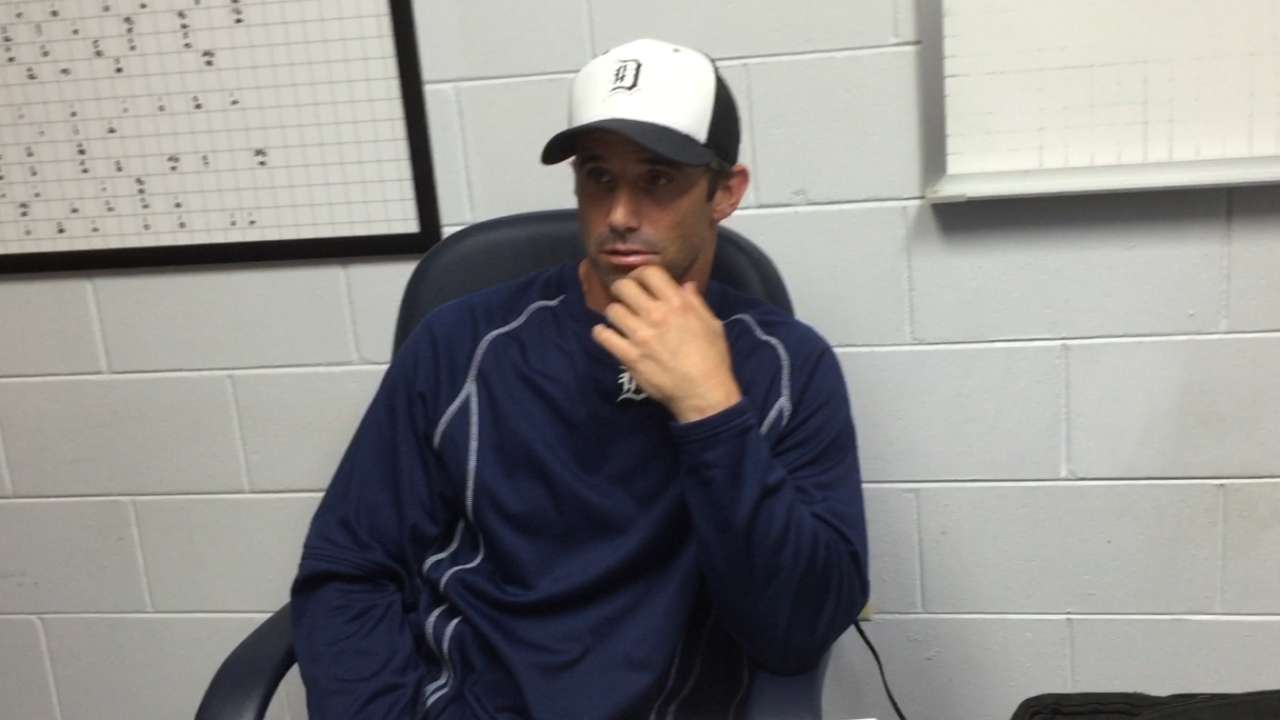 With the Tigers' opening the 2015 regular season next Monday against the Twins at Comerica Park, manager Brad Ausmus sat down with MLB.com to discuss his club's Spring Training and what lies ahead in the new campaign.
MLB.com: You came to camp with a lot of injury questions. How do you feel about those as the season nears?
Ausmus: We've gotten through most of the hurdles with [Jose] Iglesias. [Bruce] Rondon looks strong, although pitchers are always a little more scary for me than position players when it comes to their arms. I think I'm much more optimistic right now than I was six weeks ago when it comes to Victor [Martinez] and Miguel [Cabrera], and feel like even if they're not ready for Opening Day, it shouldn't be long after that for them to join the lineup.
MLB.com: Was there anything you learned from the start of last season as far as the day-by-day routine that you're going to take into this year?
Ausmus: I don't know. I played long enough that I know what the day-by-day routine is. As a manager or a coach, obviously it's slightly different. You prepare for each series and each game much more intellectually than you would as a player, although as a catcher you did it somewhat. But as a staff, we kind of had our routine down before every series, before every game. I think that will be pretty familiar.
MLB.com: How much different is the early-season schedule, with so many division games, compared to last season?
Ausmus: Obviously playing in the division, I think there's a little more intensity and importance to the games. We stay close to home, which is good in terms of travel, but we'll also be playing in a bunch of cold-weather cities, which can be tough when you have guys coming back from injuries that cold weather can aggravate. I think when you play division games, it's a little bit different.
I think there's a lot more parity in the division. All the teams have improved. And you play your division so much, the impact of those games on your record, there's a lot more to it.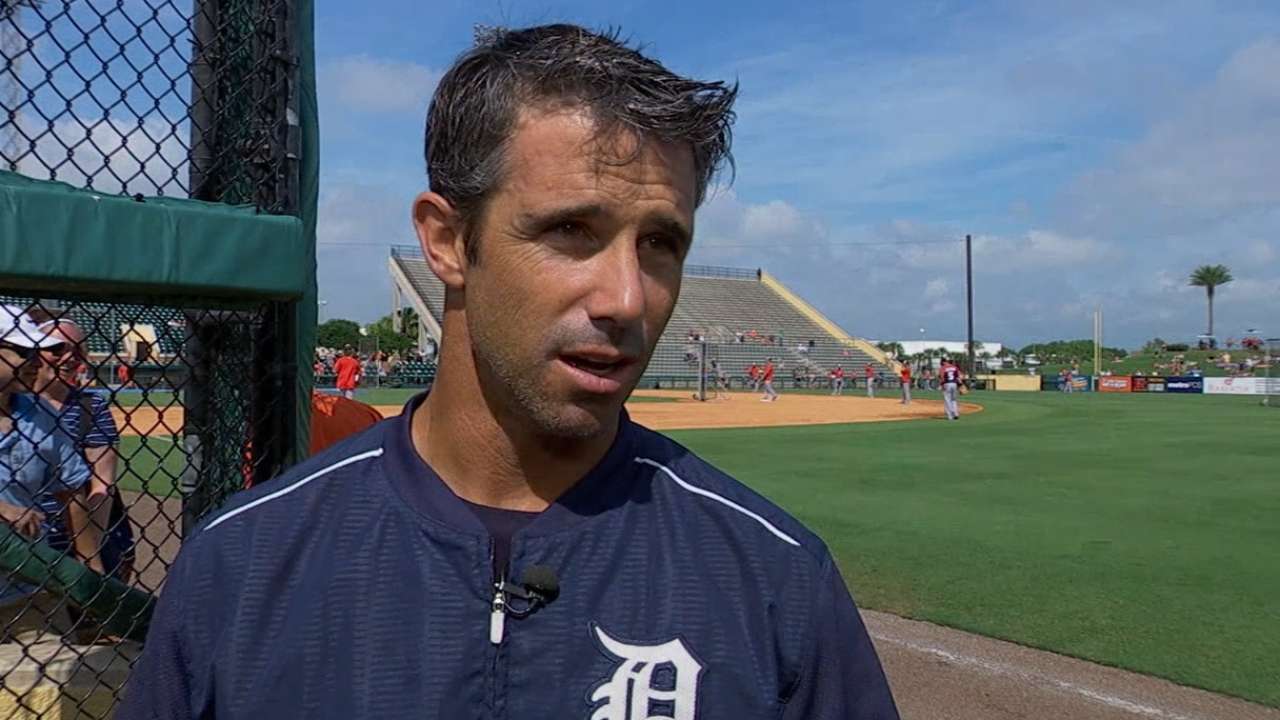 MLB.com: How do you look at the way things slot in the bullpen? Is there a little more of an order than there was last year? Are there more options?
Ausmus: Well, we're deeper in the bullpen than we were a year ago, and I think that extends all the way to our Triple-A team. I think even some of the guys that end up at Triple-A are guys that can help us in the big leagues should something happen.
I think we're a little bit deeper, but we do need the bullpen to turn around from a year ago. I think as a group, if our bullpen pitches well, we're going to be in great shape.
MLB.com: How much more comfortable do you think David Price is now that he's had a chance to settle in?
Ausmus: Well, I've been that guy to be traded midseason, and you're on pins and needles for a little while trying to figure out who you're going to hang out with, who you're going to have lunch with, personalities. It was very similar to me coming into camp last year. I had to learn these guys, their abilities, their personalities, and I'm much more comfortable this year coming into Spring Training because of that.
I imagine that applies to David as well. He's much more comfortable. He knows these guys. He knows what to expect when he takes the field at Comerica Park. So I'd be shocked if he didn't tell you he's much more comfortable than he was when he was traded over.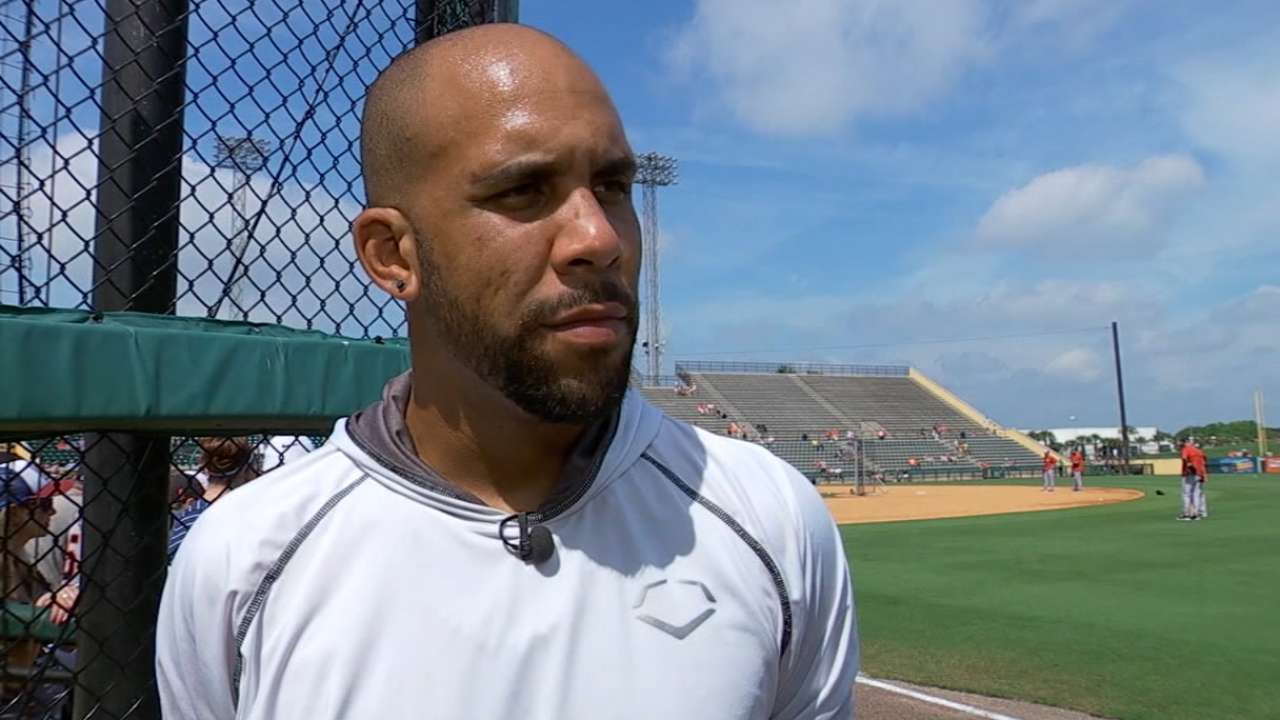 MLB.com: You said coming in you like this team being perceived as laying in the weeds, being overlooked. Do you sense players feeling that way as well?
Ausmus: I think the players know they have a good team. I don't know that they're overly concerned with what the pundits say about them. I think they know that they have to go out and play the game, and it doesn't matter what's written.
Jason Beck is a reporter for MLB.com. Read Beck's Blog and follow him on Twitter @beckjason. This story was not subject to the approval of Major League Baseball or its clubs.