MLB.com Columnist
Anthony Castrovince
Who is the top player at each position in the AL East?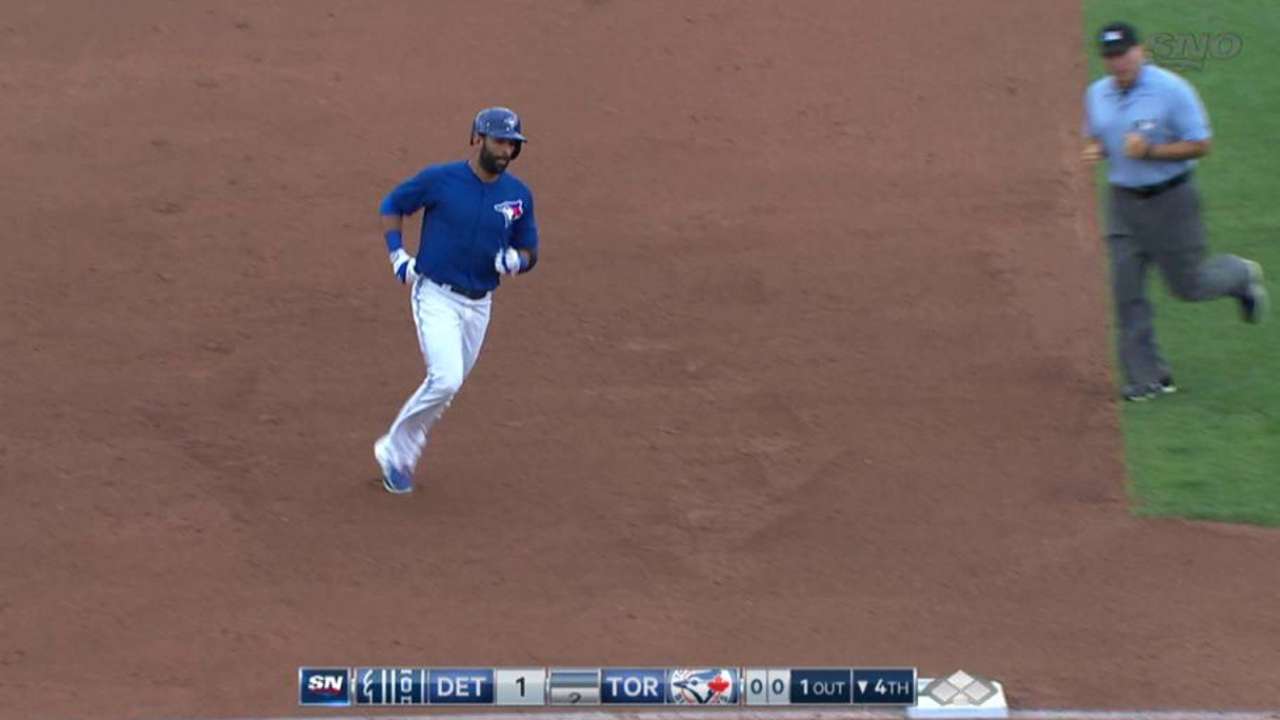 How does the American League East stack up, position by position? Here's a stab at predicting who will be the best player at each position in the division this season. Think of it as the preseason All-AL East team.
Catcher: Russell Martin, Blue Jays
A slam-dunk decision, especially with Matt Wieters still on the mend following last year's Tommy John surgery. Martin has firmly established himself as one of the game's best two-way players at this position, as his input in calling a game is extraordinary and his consistent contact and on-base ability (.402 OBP last year) make him an ideal fit for Toronto's No. 2 spot in the batting order.
First base: Chris Davis, Orioles
The Blue Jays' Edwin Encarnacion would get the nod here, except he's pegged to spend a considerable amount of time at designated hitter, with Justin Smoak handling first. So with that known, and given the health issues Mark Teixeira and Mike Napoli have had in their careers, here's a bet on Davis bouncing back in a big way after a rough 2014. He's reportedly received the Adderall exemption he didn't have last year, and we all know how guys in contract years often rise to the occasion.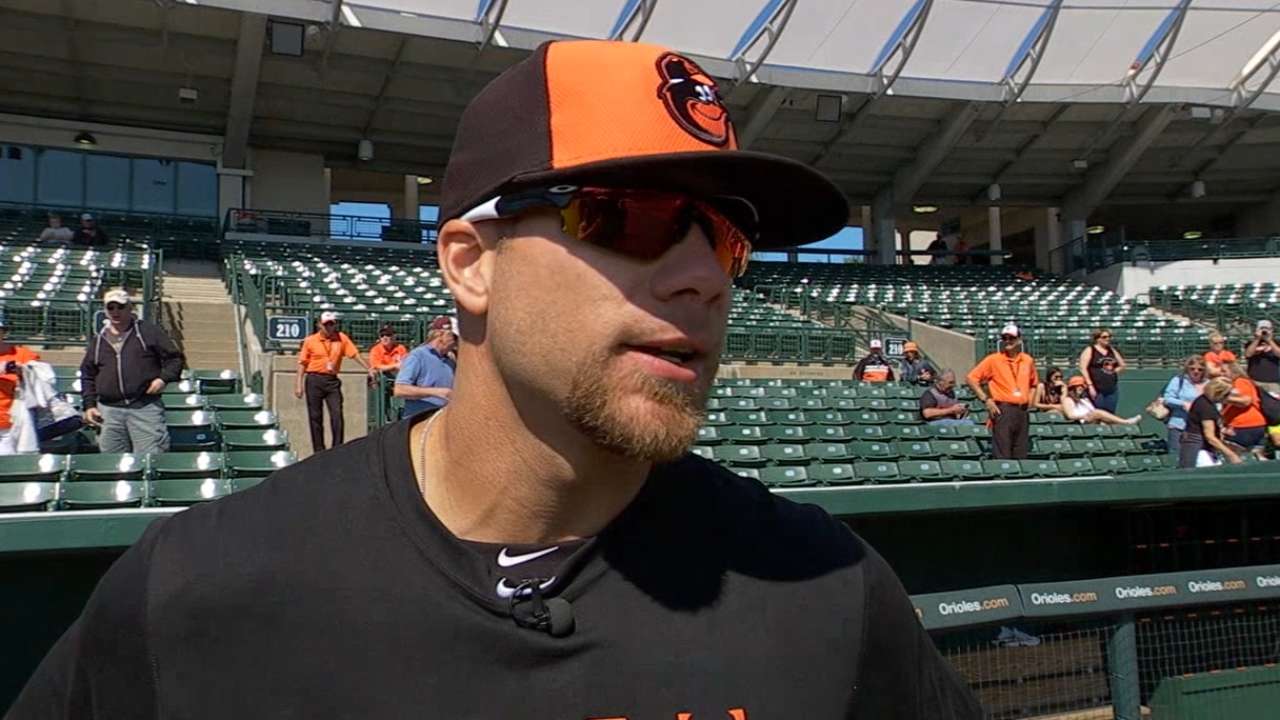 Second base: Dustin Pedroia, Red Sox
Pedroia played through a hand injury for most of a difficult 2014, and his power production has slid considerably over the past two seasons. But because we still know very little about Nick Franklin (Rays), Jonathan Schoop (Orioles) and Devon Travis (Blue Jays) and because the Yankees are entering the season with the light-hitting Stephen Drew at second, Pedroia is still unmistakably the class of the keystone in this division. Perhaps with better health, the Laser Show will return in '15.
Shortstop: Jose Reyes, Blue Jays
A pretty difficult decision here, because Reyes has had his injury issues, J.J. Hardy is a terrific pure defender with a power bat and Xander Bogaerts might have the biggest upside of any shortstop in the division. But with Bogaerts still largely unproven and Hardy coming off a year in which his power sagged considerably, Reyes gets the nod. He had the fourth-highest OPS (.726) of any qualified shortstop in the bigs last season, and that was considered a down season for him.
Third base: Josh Donaldson, Blue Jays
Not long ago, it would have been inconceivable to suggest any third baseman in the AL East is better than the Rays' Evan Longoria, and we all know Manny Machado has the talent to be a superstar. But Machado has had each of the past two seasons cut short by knee surgery, and Longoria is coming off the worst season of his career, with little lineup protection. Donaldson, meanwhile, has finished in the top 10 in the AL Most Valuable Player Award voting each of the past two years.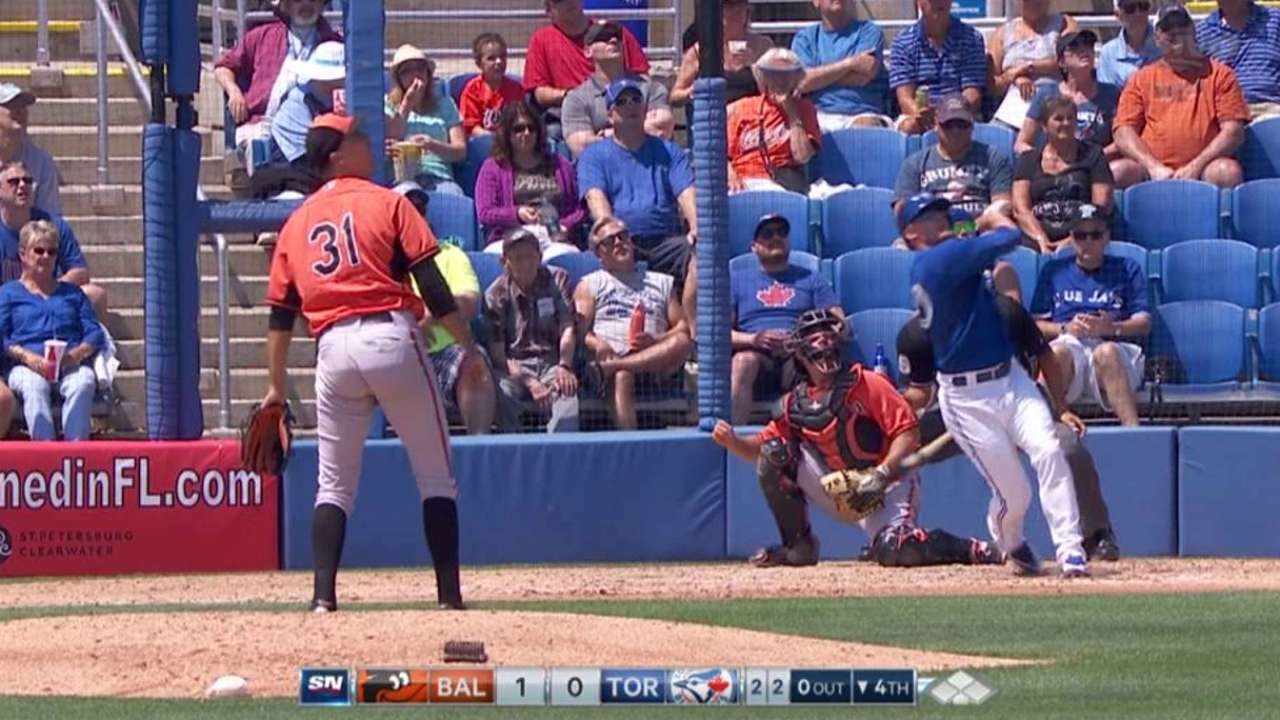 Left field: Brett Gardner, Yankees
Look, Hanley Ramirez has a game-changing bat when he's healthy and motivated, but he's averaged just 116 games played over the past four seasons and it remains to be seen how he will handle a tricky transition to left -- particularly with 81 home games in front of the Green Monster. Gardner is the better all-around player, with 20-steal speed, double-digit homer potential and solid defense. Hanley has greater overall offensive upside, obviously, but he has to prove he can handle a new position and stay on the field.
Center field: Adam Jones, Orioles
Check back in with us in September, by which point Mookie Betts might have established himself as one of the game's purest leadoff presences, but for now this debate comes down to Jones and Jacoby Ellsbury. Given Ellsbury's more erratic games-played profile, Jones gets the nod. Over the past three seasons, he's averaged a .284/.321/.489 slash line with 31 homers, 35 doubles, 95 RBIs and Gold Glove-caliber defense.
Right field: Jose Bautista, Blue Jays
Over the past five seasons, the veteran slugger has hit an MLB-leading 187 home runs, earned five All-Star nods, three Silver Sluggers and third-place, fourth-place and sixth-place showings in the AL MVP Award balloting. Bautista has power, he has plate discipline, he has swagger. Joey Bats is the man.
Designated hitter: David Ortiz, Red Sox
Again, Encarnacion qualifies here, and there's a strong case for him. And hey, maybe Alex Rodriguez has a comeback story for the ages. But until further notice, Big Papi is the position's gold standard. Shifts have conspired to crush his batting average, but the power bat, which delivered 35 homers and 27 doubles in his age-38 season, can still deliver night to night.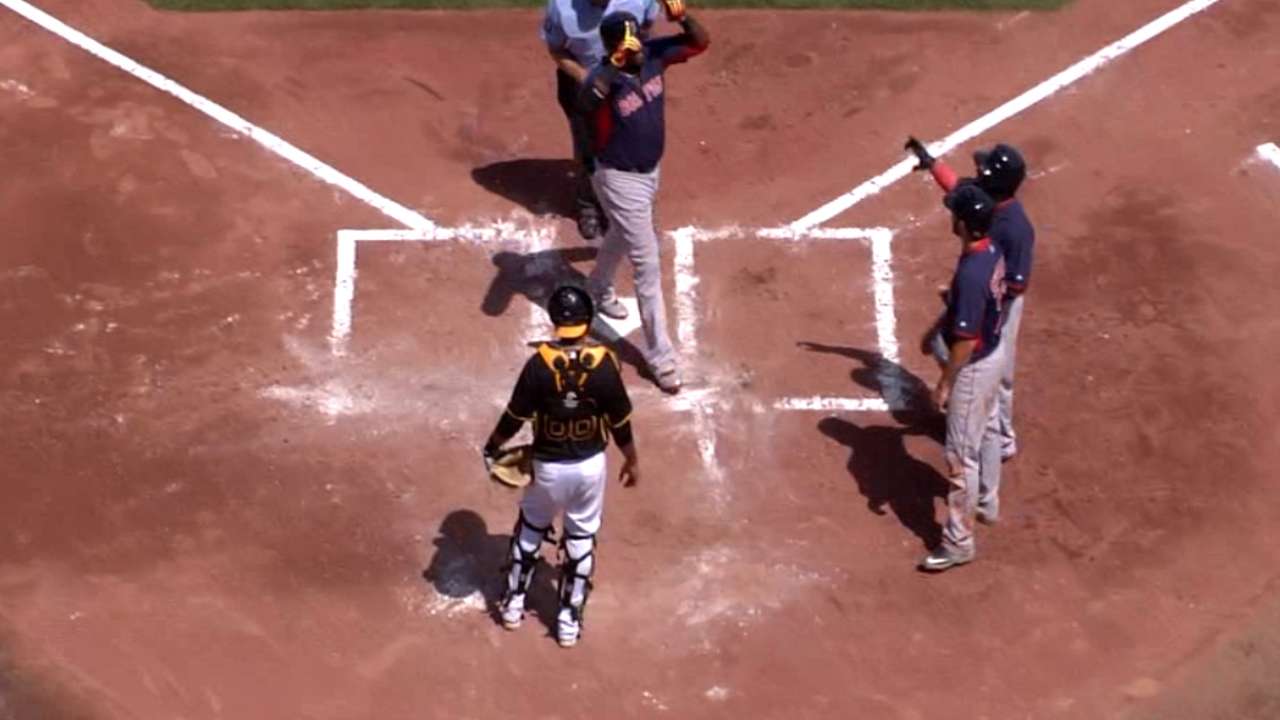 Starting pitcher: Masahiro Tanaka, Yankees
The fear factor here is undeniable, as Tanaka is pitching through a partially torn ulnar collateral ligament that could snap at any moment. But based off a three-month sample at the start of last season (2.10 ERA, 0.95 WHIP and 127 strikeouts in 115 innings), Tanaka probably has more ace potential than any other starter in the AL East, if healthy -- especially with the Rays' Alex Cobb currently working his way back from forearm tendinitis.
Reliever: Andrew Miller, Yankees
Take your pick here between Miller and Dellin Betances. Because of slight concern over Betances' 2014 workload (90 innings) and his spring velocity, Miller gets the edge here. You can pitch him anywhere, and he's tough on lefties and righties alike. Because of issues that have nothing to do with his abilities, the southpaw is on his third AL East team in less than a year. Suffice to say, any of the five would love to have him.
Anthony Castrovince is a reporter for MLB.com. Read his columns and follow him on Twitter at @Castrovince. This story was not subject to the approval of Major League Baseball or its clubs.