Upbeat Wilpon addresses Mets in rare meeting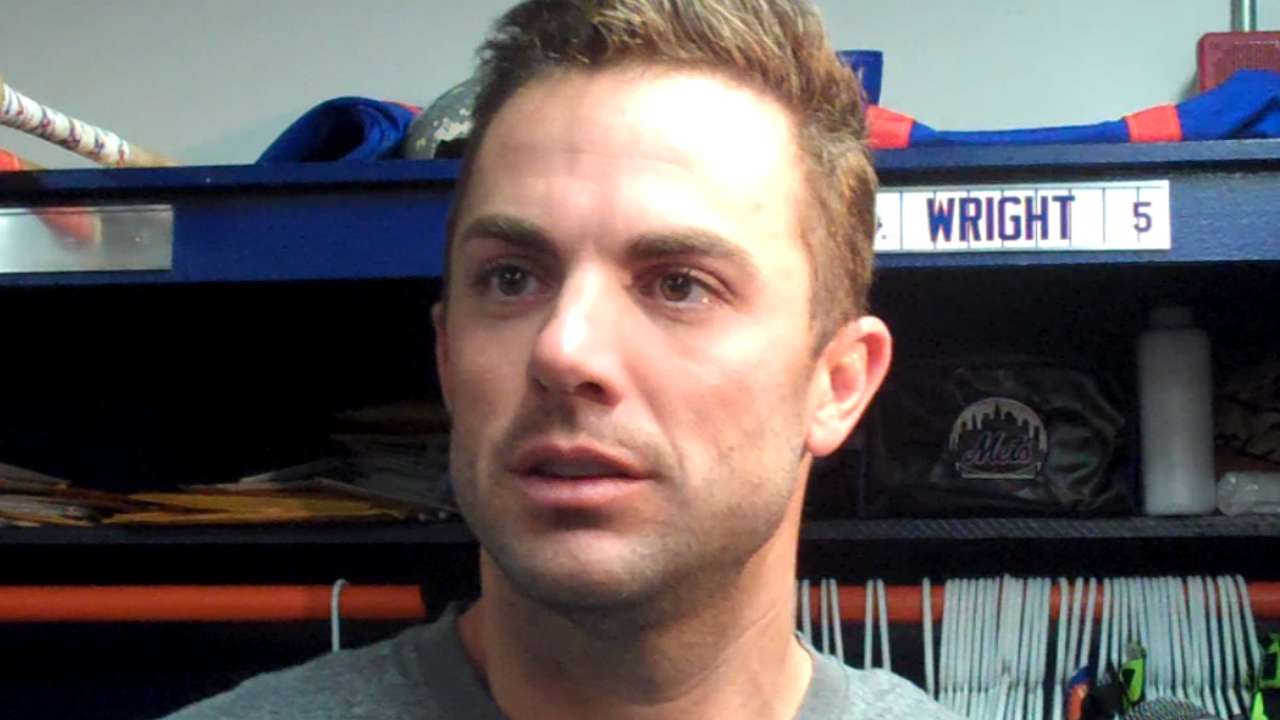 PORT ST. LUCIE, Fla. -- Mets principal owner Fred Wilpon has made himself scarce in public settings over the past half-decade. And while he continues to turn down interview requests on a regular basis, he has become a more visible presence at Mets camp, frequently meeting with manager Terry Collins before and after games.
That manifested itself in a different way early Monday morning, when Wilpon gathered everyone in big league camp for his first closed-door meeting with players in years. One player described the meeting as exceedingly positive and "very, very genuine," saying Wilpon expressed to the players how badly he wants to win.
"Fred's always been upbeat," third baseman David Wright said. "I'd say that the vast majority of conversations that I've ever had with Mr. Wilpon have been very upbeat, so nothing different."
Wilpon, who has not spoken on record in more than two years, declined comment on the meeting.
His players, however, did not describe him as angry or even upset, despite six straight losing seasons. To the contrary, they portrayed the 78-year-old owner as cheerful and optimistic; one player went as far as to call Monday's gathering "the best meeting I've ever been a part of." In addition to Wilpon, Wright, outfielder Michael Cuddyer and third-base coach Tim Teufel all spoke about their experiences with playoff teams.
"I thought it was very, very impactful," Collins said. "Players reacted very positively to the whole thing."
The idea was for Mets players, almost all of whom have never experienced playoff baseball, to change their way of thinking. Collins said that Wilpon did not call the meeting; to the contrary, he and Wright asked Wilpon over the winter to address everyone toward the end of camp.
"I'd like to think that whenever anybody has the floor, that it gets everybody's attention," Wright said. "When you have very few meetings, regardless of what the meetings are about, they mean a little bit more. When you start having meetings for the sake of having meetings, sometimes the message doesn't quite come through. But when you have limited meetings about baseball, like we have -- when somebody speaks, the message, I think, comes through a little clearer."
Anthony DiComo is a reporter for MLB.com. Follow him on Twitter @AnthonyDicomo. This story was not subject to the approval of Major League Baseball or its clubs.