MLB.com Columnist
Bill Ladson
Nationals to rely on inspired bench production early
With key players starting season on DL, club must improve numbers from fill-ins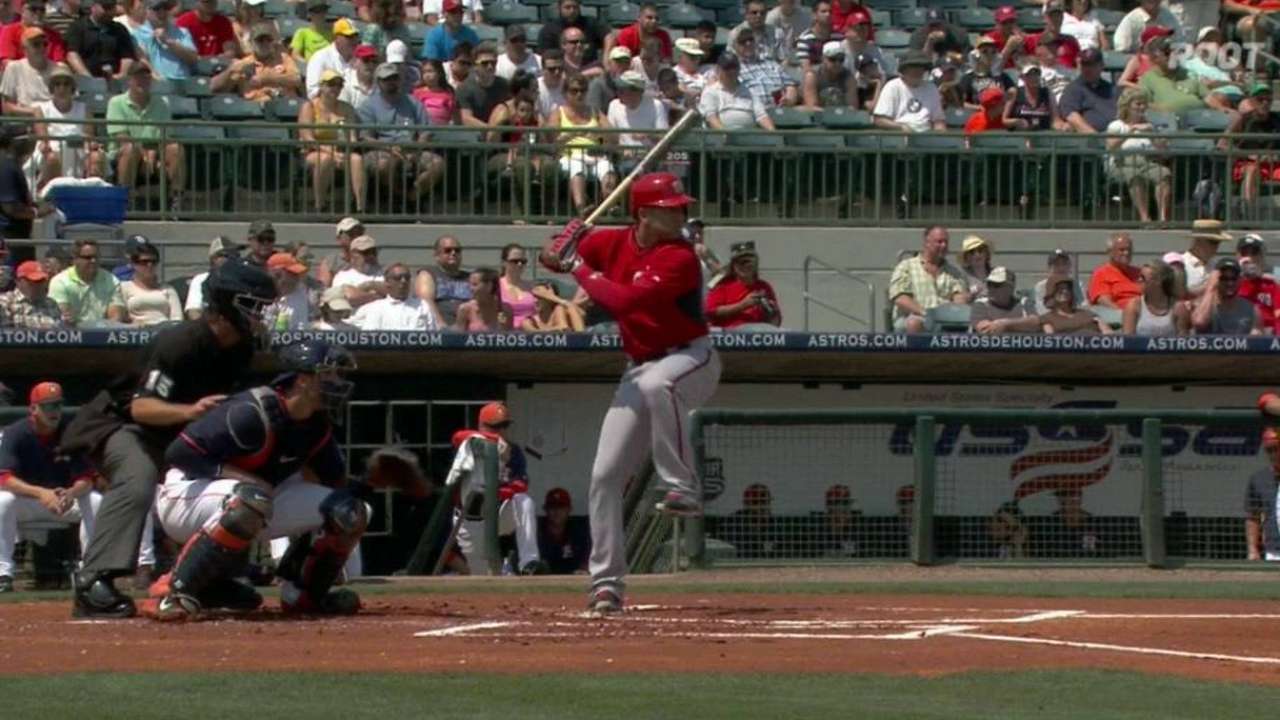 VIERA, Fla. -- The Nationals are looking to improve their numbers off the bench for the upcoming season after pinch-hitters posted a .143 average with five home runs, 18 RBIs and an on-base percentage of .243 in 2014.
Of all the players on Washington's bench last year, only infielder Danny Espinosa and catcher Jose Lobaton remain. As pinch-hitters, neither player was productive with the bat, but they were valuable with the glove.
The rest of the bench for 2015 has not been decided. Tyler Moore, who is on the 40-man roster and out of Minor League options, and Matt den Dekker have a good chance to make the team as bench players. Other options include non-roster invitees such as Clint Robinson, Mike Carp and Reed Johnson.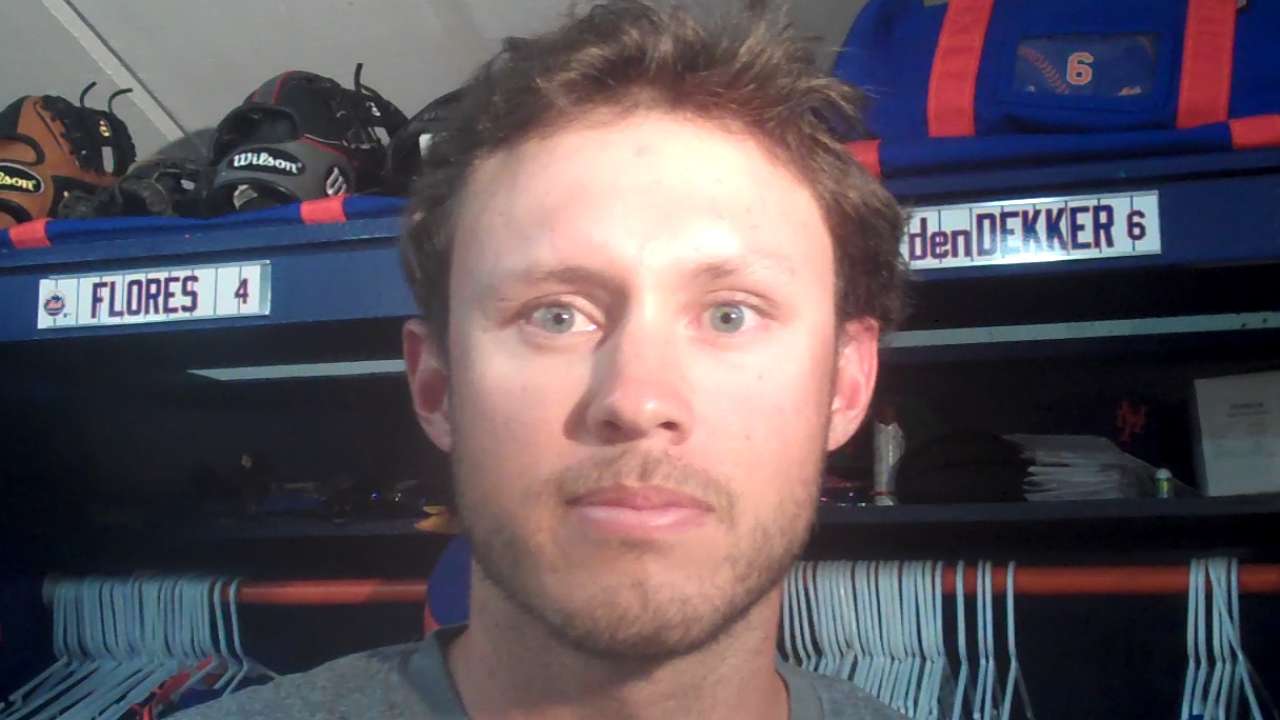 "The guys have been swinging well. It's a by-product of them getting a lot of at-bats and having good timing," manager Matt Williams said of backups seeing time as a result of several injuries to starters. "Unfortunately, the reason for that is not what we want. But the role players that wouldn't ordinarily be in the starting lineup the majority of the time have been swinging really well."
At the start of the season, the Nationals are going to rely heavily on their bench, because center fielder Denard Span, third baseman Anthony Rendon and left fielder Jayson Werth are expected to open on the disabled list.
"You definitely can't replace those guys," hitting coach Rick Schu said. "Hopefully [the bench players] can have quality at-bats, catch the baseball. Our pitching staff is so good, we can hold the other team down and scratch a few runs across the board. With the bench guys, [they should not] put so much pressure on themselves where they have to be a Werth or a Span. Just have quality at-bats."
Pinch-hitting is not easy. Since 2005, Nationals pinch-hitters had one notably good season, and that was in '12. That year, Nationals pinch-hitters had a .288 batting average with four home runs and 26 RBIs. Dan Uggla, who could open as the team's starting second baseman this year, said a team needs to have players who have experience in that role.
"You have to have positive guys that know how to do it." Uggla said. "Some guys fall into it, some guys learn how to do it. You look at a lot of championship teams. You can look and see how special the bench was. There are guys that have been around a while. They know how to play the game the right way."
During his three-plus seasons with the Braves, Uggla played with David Ross and Eric Hinske -- veterans who were not only productive off the bench, but were great in the clubhouse as well.
"Man, those guys were unbelievable," Uggla said. "They produced. They kept everybody in the clubhouse [loose]. They were a lot of fun to be around."
According to Schu, there's an art to being a pinch-hitter. In order to be successful at it, one must stay strong mentally, knowing that he must be prepared going in every day in that late-inning situation -- and he must have a short memory.
"You live and die with that one at-bat, and you have to put it behind you," Schu said. "The next day, you try to put together a quality at-bat."
Bill Ladson is a reporter for MLB.com and writes an MLBlog, All Nats All the time. He also could be found on Twitter @WashingNats. This story was not subject to the approval of Major League Baseball or its clubs.