Cash set to go forward without naming closer
With a depleted pitching staff, skipper says everyone will need to step up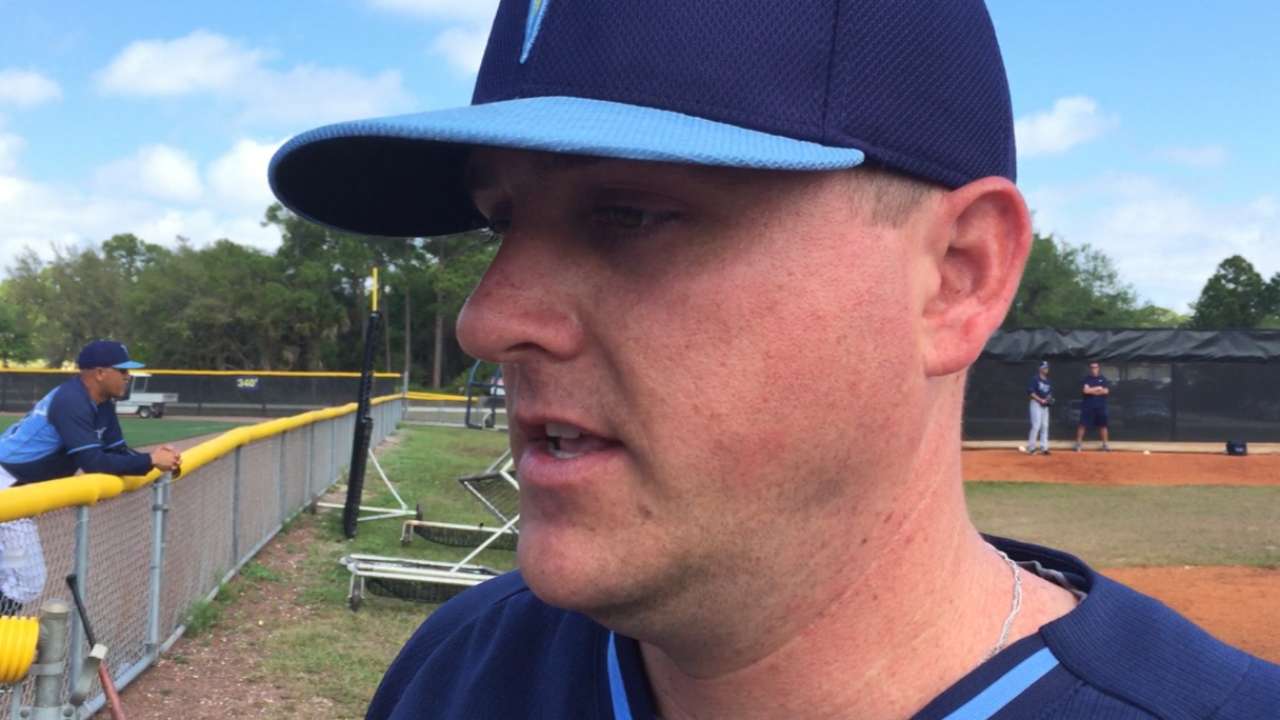 PORT CHARLOTTE, Fla. -- Rays manager Kevin Cash told reporters on Monday that he will not name a closer.
"There's going to be guys that we'll lean on to pitch in those leveraged situations," Cash explained. "But it just doesn't make sense to come out and name a closer when the game could be on the line in the seventh or eighth inning."
Even with Jake McGee (left-elbow surgery) out until early May, the Rays have several late-inning guys capable of getting the final three outs. Included in the mix are Grant Balfour, Kevin Jepsen, Ernesto Frieri, and Brad Boxberger.
"We're comfortable with all of our bullpen options," Cash said. "I don't see us leaning toward anybody just waiting to pitch the ninth inning."
McGee led the team in saves last season with 19. Cash was asked if the situation at the end of the game would change once McGee returns.
"We'll revisit it, but it's too early to tell," Cash answered.
Given Cash's comments about closers in general, there's a chance the Rays might choose not to name a closer at all this season.
Cash expressed his belief that the closer might be a forced role throughout baseball.
"I'm not taking anything away from great closers and stuff like that, but I learned right when I got into coaching, ninth inning losses probably hurt more than any of them," Cash said. "But there's a lot more games won and lost in the seventh and eighth inning. If we're in a situation where we have runners on base in the seventh or eighth, lead-changing possibilities, why wouldn't you want your top guys pitching right then?"
The Rays will begin the season without starters Alex Cobb, Drew Smyly and Alex Colome, along with McGee, prompting Cash to note that everybody's "going to have to step up a bit."
"Even with the core guys in the bullpen, we're going to be asking some things out of them that maybe we didn't plan to do when Spring Training started," Cash said. "If it means guys getting four or five outs, we're going to have to do that until some of our guys get back."
Bill Chastain is a reporter for MLB.com. This story was not subject to the approval of Major League Baseball or its clubs.