What's Next: Cubs to decide on Bryant
Prospect could make Opening Day roster; Yanks weighing closer options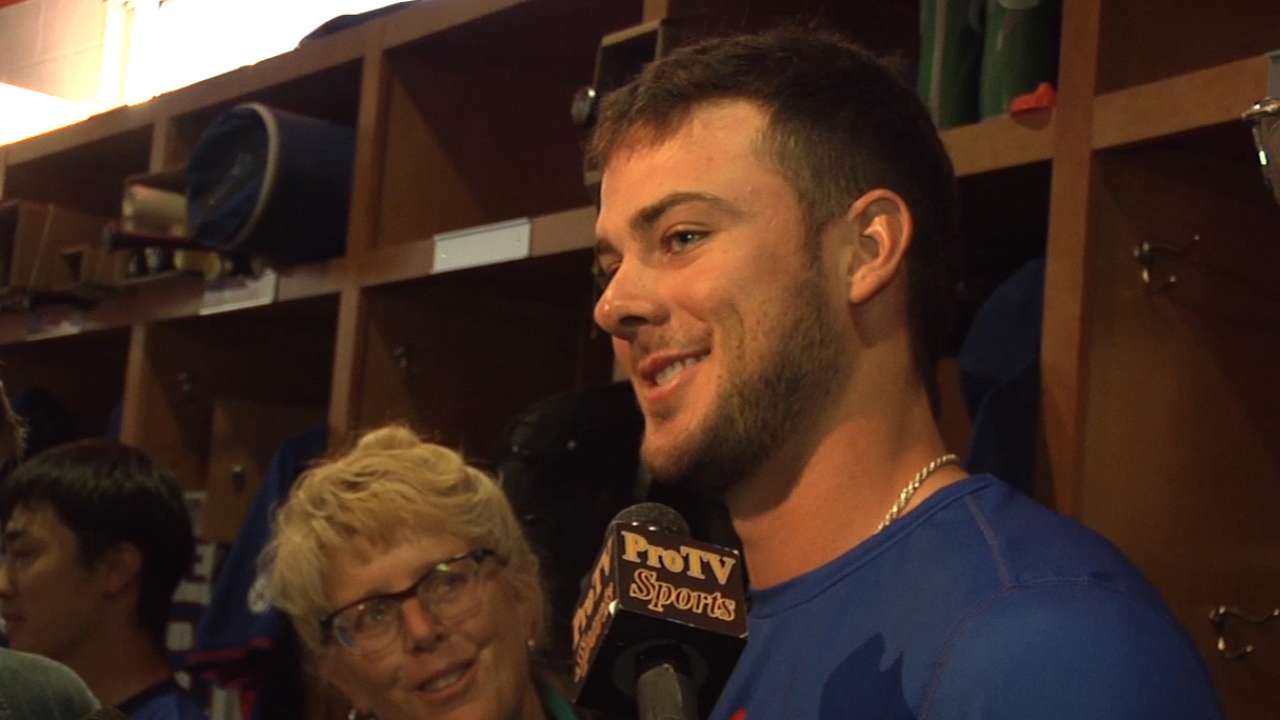 We've heard the opinions of fans, fellow players, a prominent sports agent and the new Commissioner regarding one very high-profile hitting prospect named Kris Bryant.
We've most likely ventured guesses as to which way the Chicago Cubs' front office is leaning when it comes to the decision to break camp with the young slugger on the big league roster or option him to Triple-A for Opening Day.
This week, we'll get our answer, and all over the Major League map, we'll get a lot more.
Bryant, the phenom who leads the Majors with nine Spring Training home runs, is no cinch to make his big league debut at third base on Opening Night at Wrigley Field on Sunday. Naturally, club president Theo Epstein has been prodded by the public and the media to explain why, especially since there have been suggestions that such a decision might be motivated by service-time-related salary savings.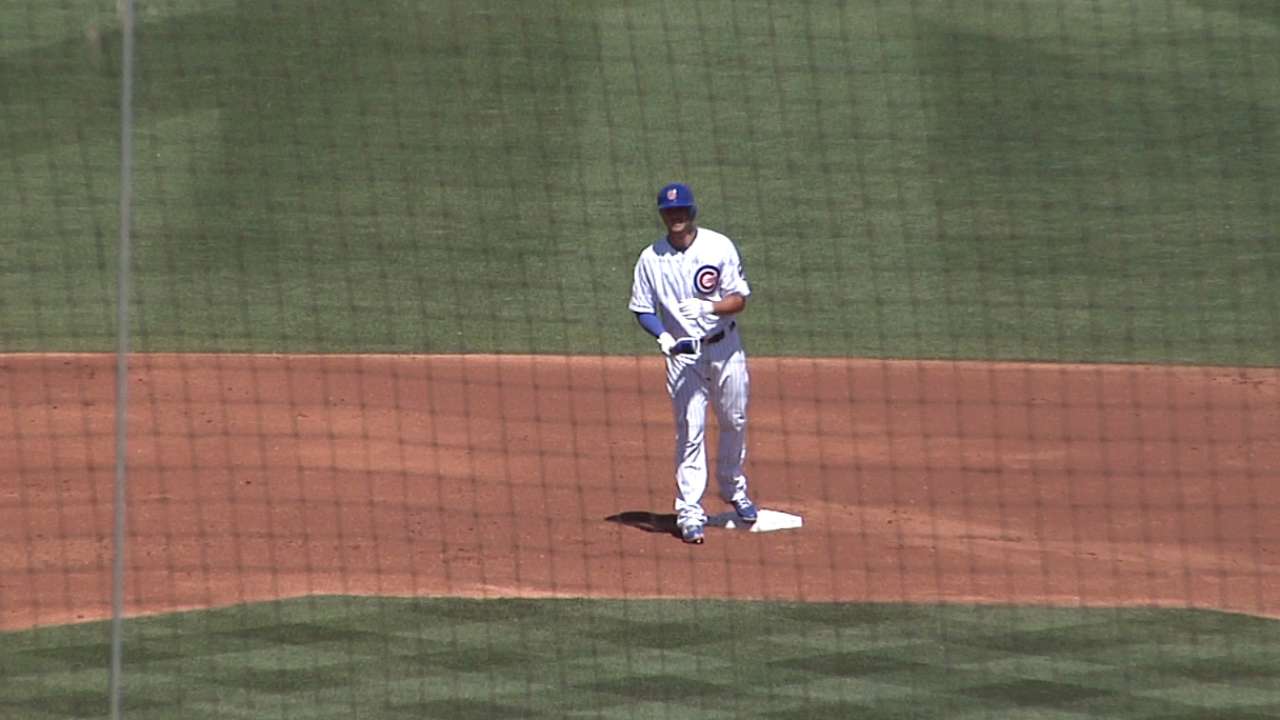 "It's not about business," Epstein said last Friday. "People are trying to make this about business. There are valid baseball reasons. The process of developing a player, taking them from amateur to Major League player and every step along the way, that's a baseball process and those are baseball decisions, and that's what we're doing here."
So we'll finally see what happens with Bryant, and we'll also get some other high-profile answers.
The Yankees, for example, will have to decide who's going to get the ball with a lead in the ninth inning. Since Mariano Rivera's successor, David Robertson, signed with the White Sox as a free agent over the winter and the Yankees signed lefty reliever Andrew Miller, it hasn't been a slam dunk that 2014's dominant setup man in the Bronx, Dellin Betances, would automatically inherit the role.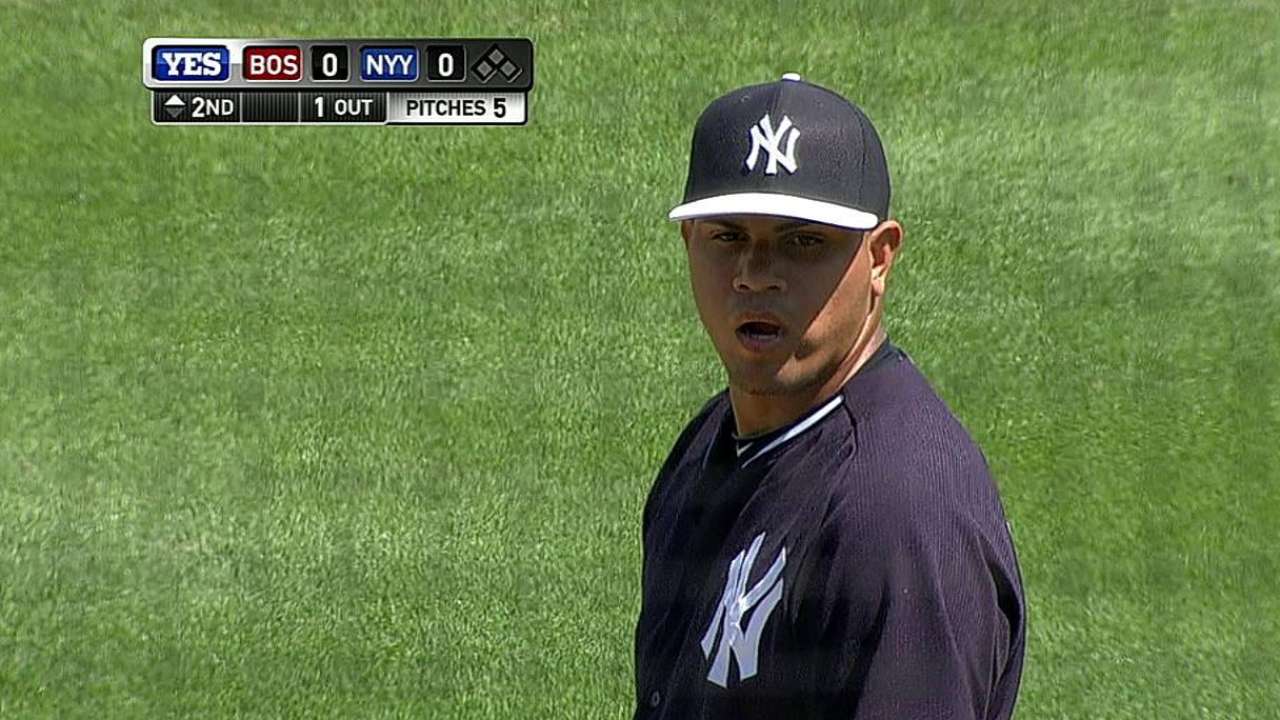 As of Sunday night, it still wasn't known, and Betances' struggles in Grapefruit League games haven't made things clearer. Yankees skipper Joe Girardi could even decide to let them share the job.
On the other side of the country, the Dodgers' outfield battle continues to confound, even without Matt Kemp around to make an already crowded situation even more baffling.
All-Star Yasiel Puig is a mainstay, and rookie Joc Pederson has looked like the real deal all spring, but the Dodgers still have big-money veterans Carl Crawford and Andre Ethier on the payroll, and they're going to need at-bats, too.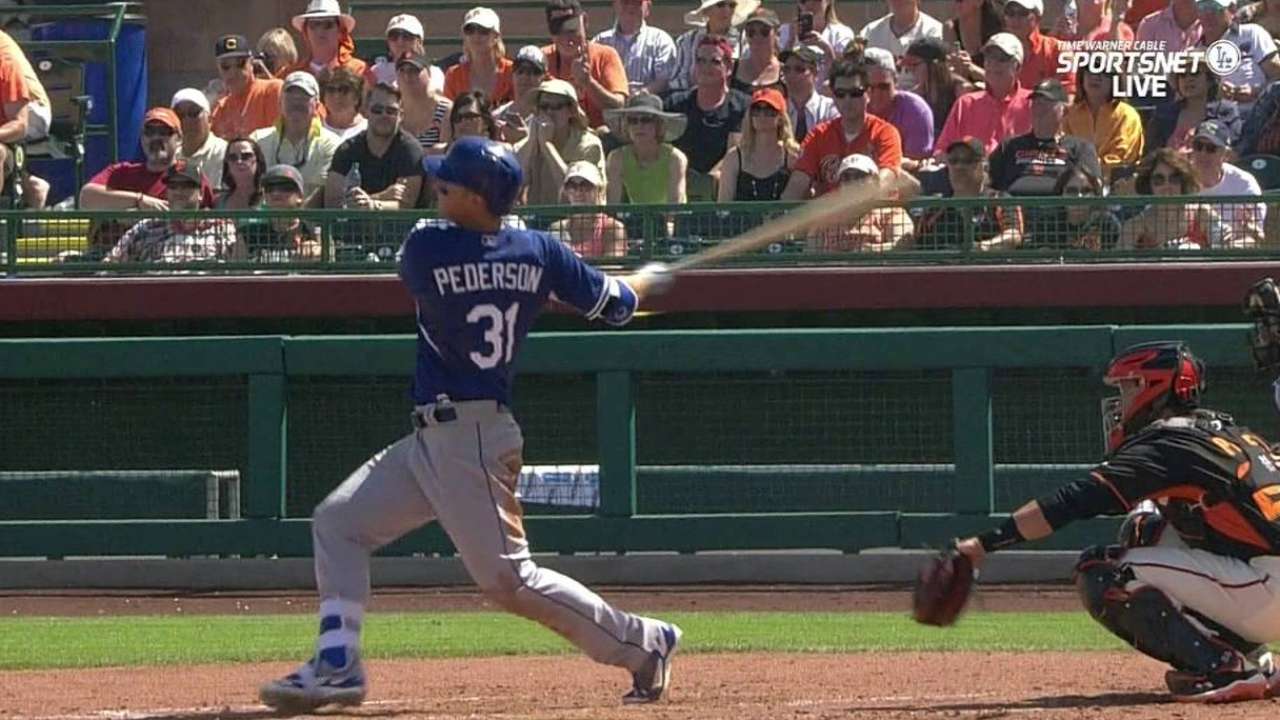 Pederson hit over 30 home runs and stole over 30 bases at the Triple-A level last year and has been hot in Cactus League play, while Crawford has struggled this spring. But that doesn't necessarily make manager Don Mattingly's decision an easy one.
Either way, Pederson said he's ready for whatever comes his way.
"[Opening Day] is out of my control," Pederson said. "It's something you dream about as a kid, playing in the big leagues, and you do anything you can to make that dream come true."
Up I-5 in Seattle, things are shaping up the way manager Lloyd McClendon has said he's wanted them since he took the job prior to the club's breakout 87-win season of 2014.
Young starters James Paxton and Taijuan Walker have both been healthy all spring, and Walker hadn't given up a run in the Cactus League this year entering Monday. That made the Mariners' decision to demote left-hander Roenis Elias, who pitched well in the big leagues last season, a bit less taxing on McClendon's psyche.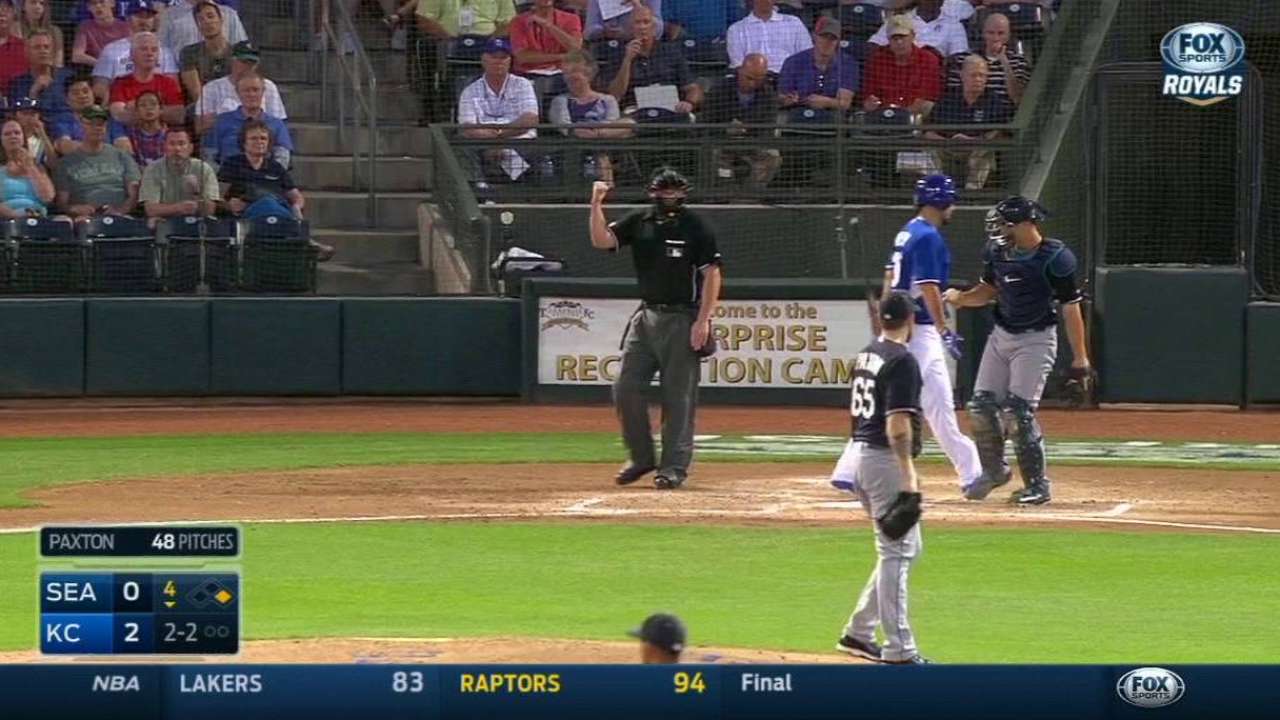 "I think we all would agree that for us to go through this season with five starters, it's just not going to happen," McClendon said. "At some point [Elias] has to be prepared to come back here and help this club. But at the same time, he has to be pitching well so he can come back and help us. It was tough, but it was a decision we all thought was best for him and this organization at this particular time."
As for the Red Sox and their outfield, it's become somewhat of an afterthought that Mookie Betts has locked up the center-field spot and Hanley Ramirez will begin the season in left, but right field might not be so easy to project.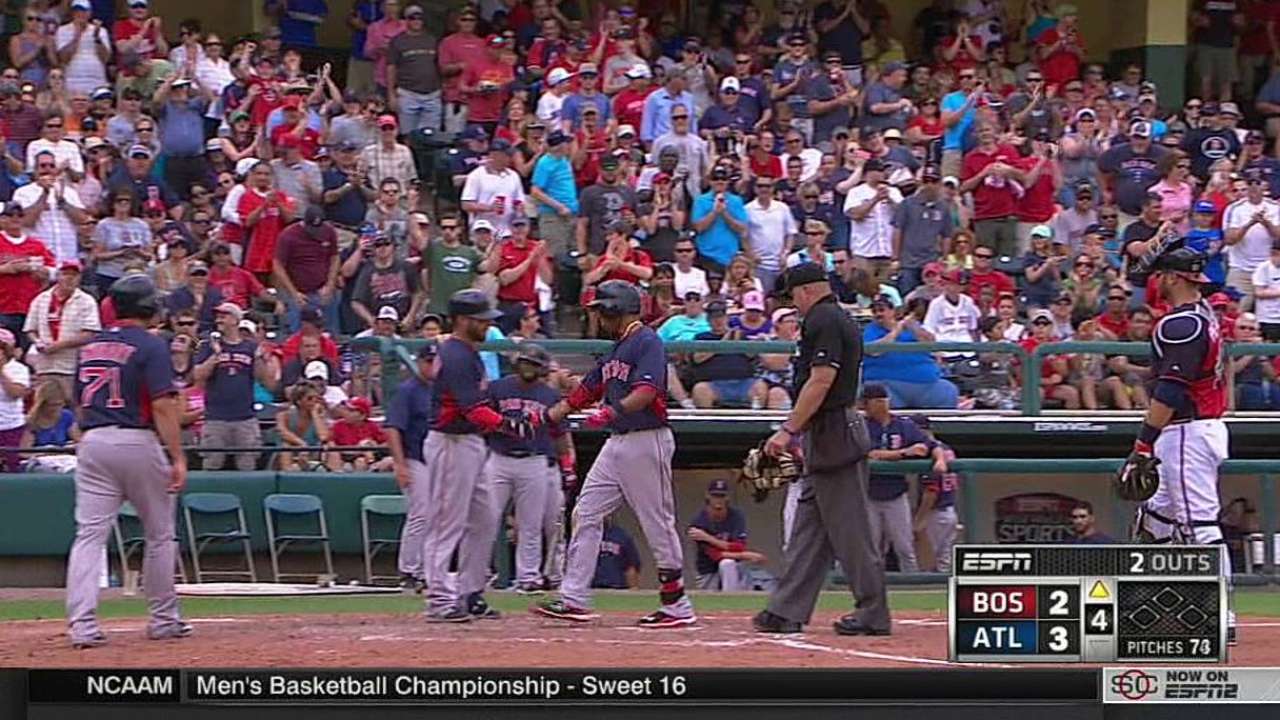 A healthy Shane Victorino still figures to be the favorite, but Cuban import Rusney Castillo has impressed this spring, and the Sox still have Daniel Nava and Allen Craig. That might mean a trade could be in the offing this week after manager John Farrell reveals the club's decision.
Or the Red Sox could let Castillo get everyday at-bats in Triple-A while waiting for the rigors of the 162-game season to determine what might come next.
Doug Miller is a reporter for MLB.com. Follow him on Twitter @DougMillerMLB. This story was not subject to the approval of Major League Baseball or its clubs.