MLB.com Columnist
Anthony Castrovince
5 keys for clubs to contend for AL East crown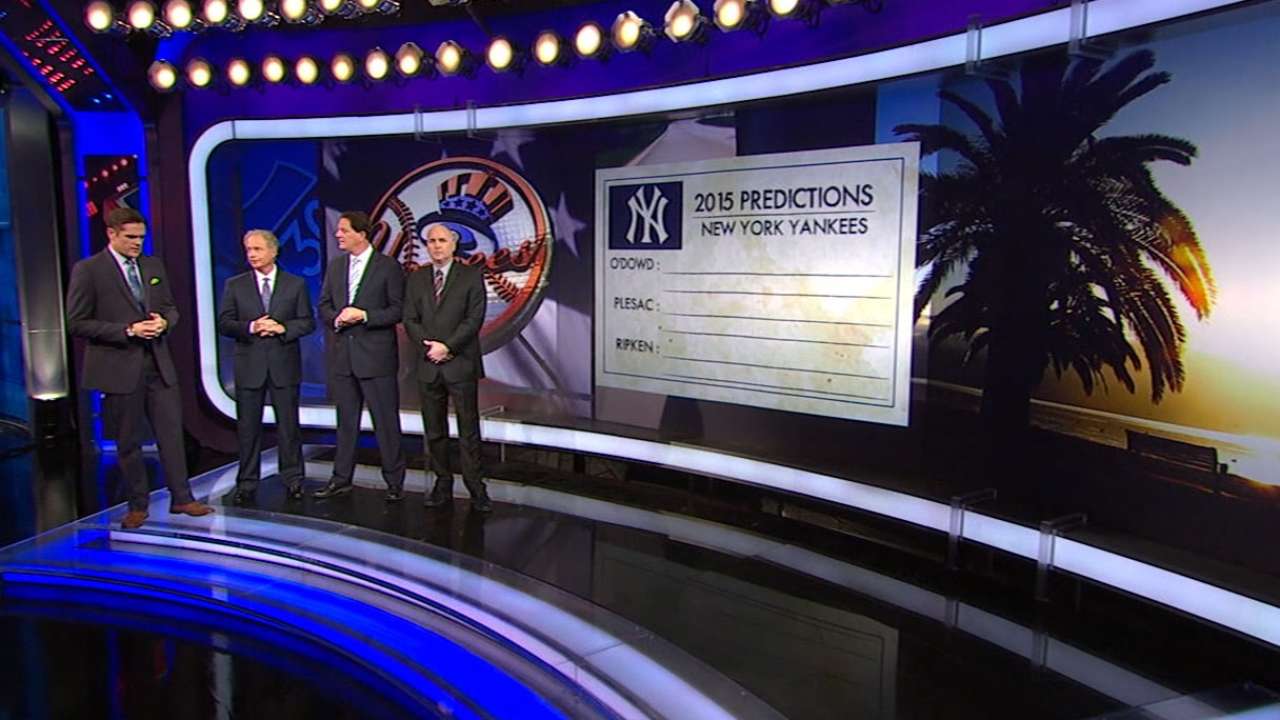 Any number of factors can conspire to decide a division race. But at the dawn of a new season, these are the five factors that look like they'll loom largest in the American League East.
1. A deck without an ace
Will the Red Sox's reluctance (or, in the case of Jon Lester, inability) to land any of the big starting-pitching fish in the free-agent or trade markets come back to bite them? Boston has arguably as much offensive potential as any team, but the pitching staff has to hold up its end of the bargain for the worst-to-first idea to take shape.
Rick Porcello, Wade Miley and Justin Masterson were the three external additions (plus Joe Kelly, who came aboard last summer) to a rotation that needed a boost. But of that group, only Porcello is coming off a season in which his adjusted ERA+ was above the league average.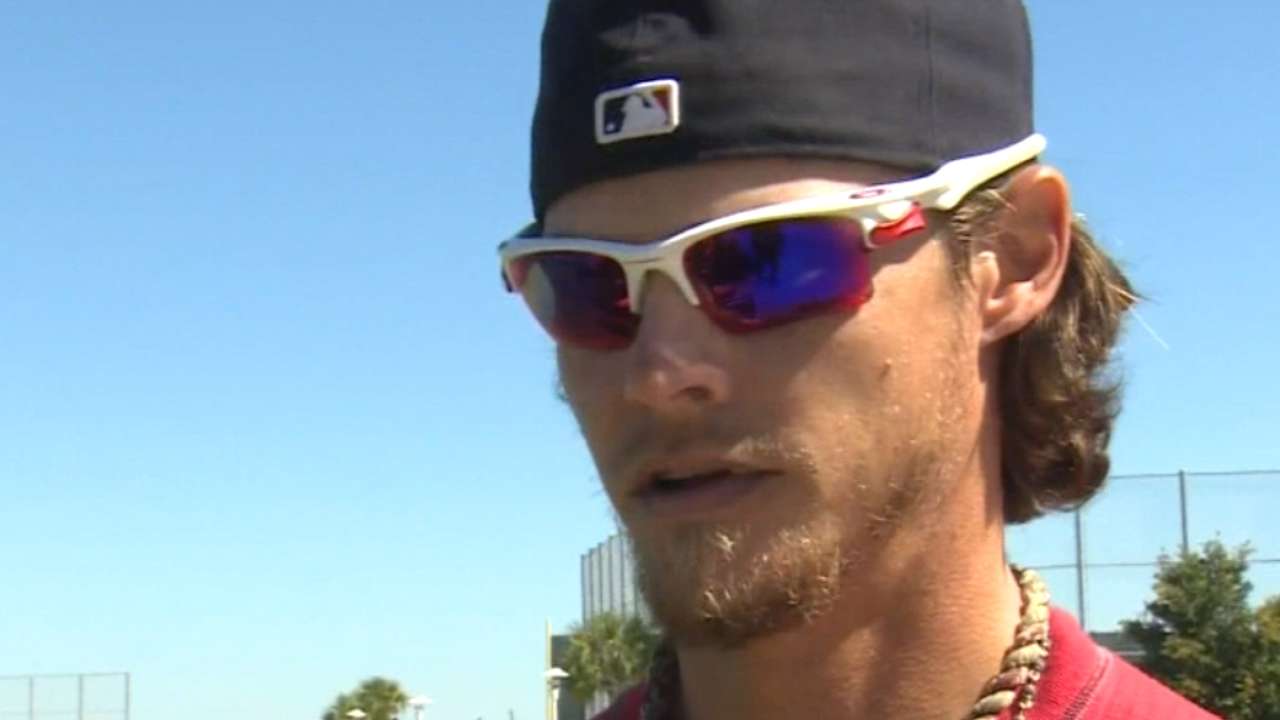 Furthermore, Opening Day starter Clay Buchholz's struggles to stay on the field are well-documented, so the Red Sox, who took considerable lengths to augment their offense, have a ton of question marks about their pitching.
The biggest question might be whether someone like Cole Hamels or Johnny Cueto ends up pitching for Boston by season's end.
2. A tear-ible threat
Up until the point last July when Masahiro Tanaka was shut down with elbow issues, the Yankees were 13-5 on days he started and 32-39 on the days anybody else took the mound. Tanaka, at that midway point, had an outside argument to win the AL Most Valuable Player Award. At the very least, he was the reason the Yanks were on the fringe of contention.
Perhaps the rotation is in a better place now, or perhaps not. We don't know how CC Sabathia's body and velocity are going to hold up for a full season, nor do we know if Michael Pineda's shoulder can handle a typical starter's workload. Nathan Eovaldi has upside, but he's facing a tough transition to the AL East.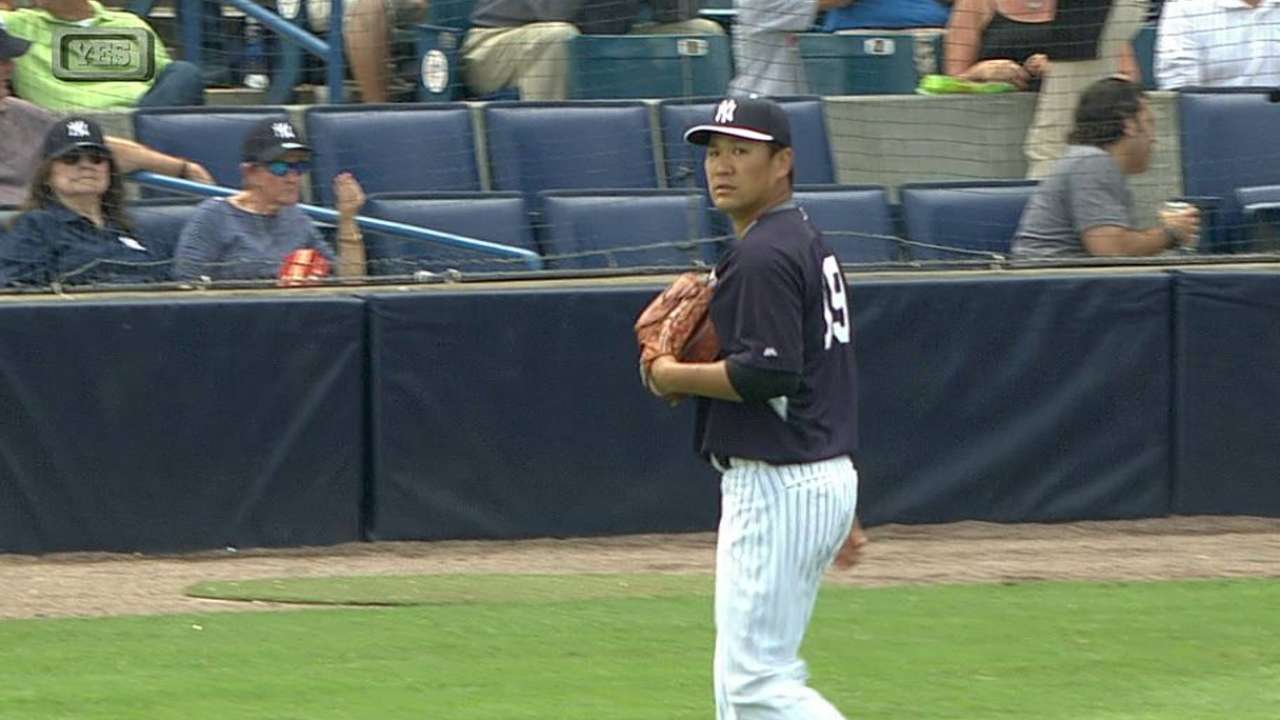 The rotation is clearly the Yankees' greatest area of vulnerability, and it all starts with Tanaka pitching through a partial ulnar collateral ligament tear. He has the talent to keep his club in contention, but if he goes down, the Yanks might go down with him.
3. Toronto's young guns
There were questions about the depth and profile of the Blue Jays' rotation before Marcus Stroman -- a big breakout candidate -- tore his ACL during spring pitchers' fielding practice. Now, a Toronto team desperate to end the Majors' longest October drought has a ton riding on some even more untested options. Aaron Sanchez was an impact reliever late last season and seemed slated for the bullpen until Stroman got hurt. Sanchez now joins top prospect Daniel Norris in the starting five. Both are entering their age-22 season, and both have dazzling stuff.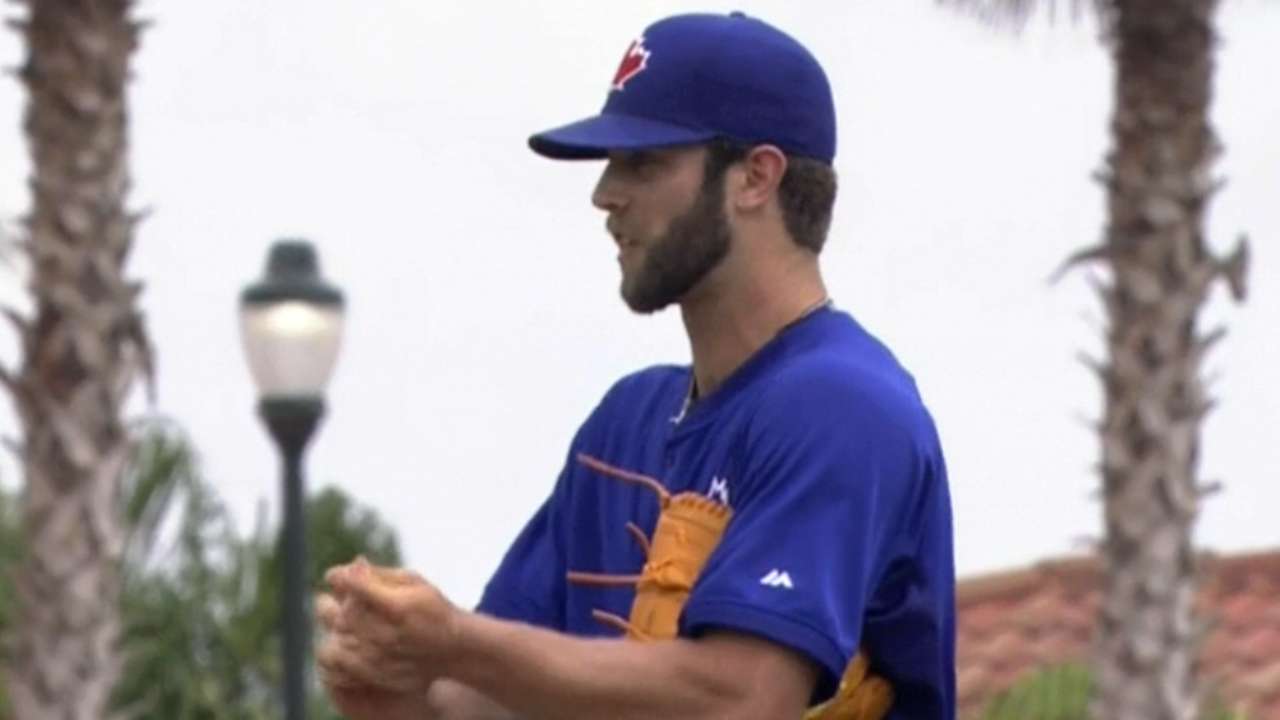 The potential prickly point for the Blue Jays is that, even if Sanchez and Norris both acclimate well, there could be limits on their workloads that affect the club down the stretch.
In the bullpen, 20-year-olds Roberto Osuna and Miguel Castro stunned everybody this spring -- the Blue Jays included -- by putting themselves in position for jobs by pounding the zone with their stellar fastballs. Neither guy has pitched above the Class A level (and Osuna returned from Tommy John only last summer), so a Toronto team that struggled in the relief department last year is taking on considerable risk. Clearly, the Blue Jays have a lot riding on their young arms.
4. Crush or Crash Davis?
Nelson Cruz is gone. Ditto for Nick Markakis. Who the heck knows when Matt Wieters will be back and at what level? And J.J. Hardy has a sore shoulder. Chris Davis still has one more game to serve on his 25-game Adderall suspension, but he'll return to a situation in which the defending division champs truly need him to launch a comeback campaign in a contract year.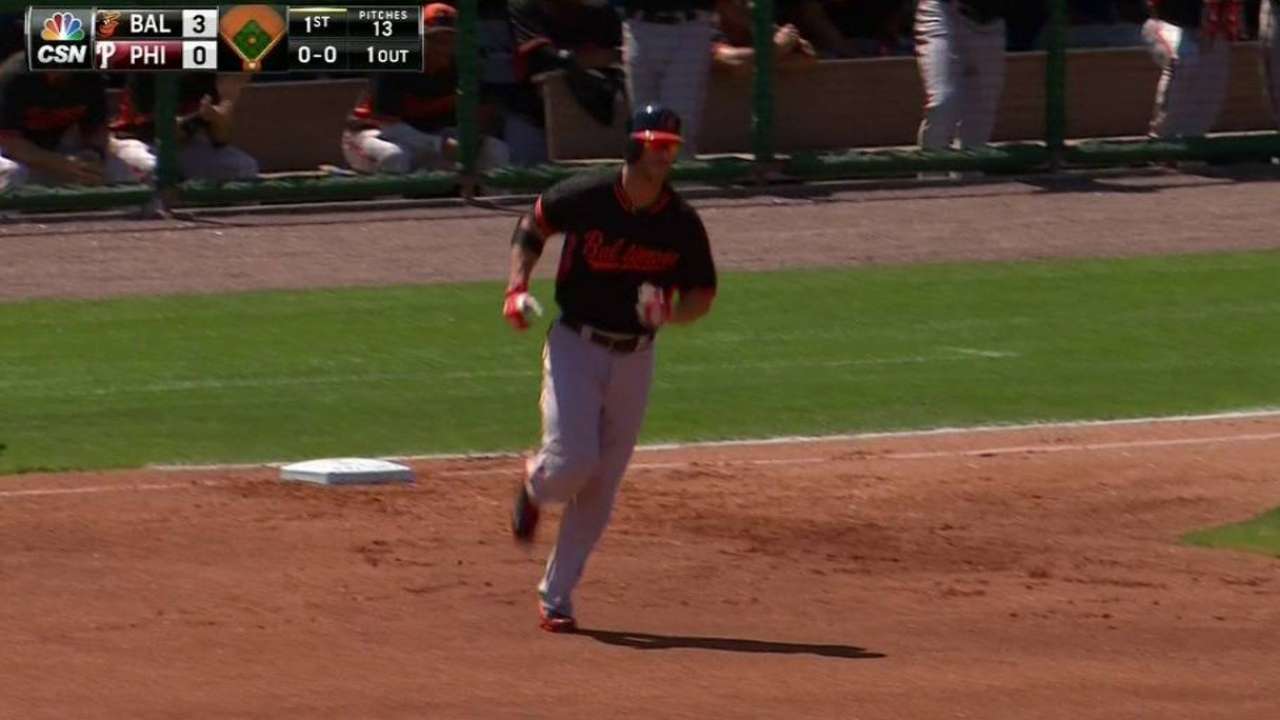 As was the case in 2013 (but not in '14, obviously), Davis has received a therapeutic-use exemption for Adderall, and perhaps that development alone will help him recover the consistency he displayed in his '13 breakout (1.004 OPS, 53 homers, 138 RBIs). But there were other issues that played into Davis' .196 average last year, namely a rising strikeout rate and the successful implementation of the defensive shifts that killed his batting average on balls in play.
The O's have optimism with the return of Manny Machado, and they have intrigue in the under-the-radar Travis Snider acquisition. But Davis is the huge key in Baltimore's bid to sustain its elite slugging percentage from last season.
5. Rays of hope
The Rays have the potential to field the East's best starting staff, if Alex Cobb and Drew Smyly can get healthy and if Chris Archer can stay healthy. The big question for Tampa Bay is how or where the runs are going to come from, especially with Evan Longoria coming off an uncharacteristic season. Much of the answer could reside in the play of the two youngsters in the outfield -- Steven Souza Jr. and Kevin Kiermaier.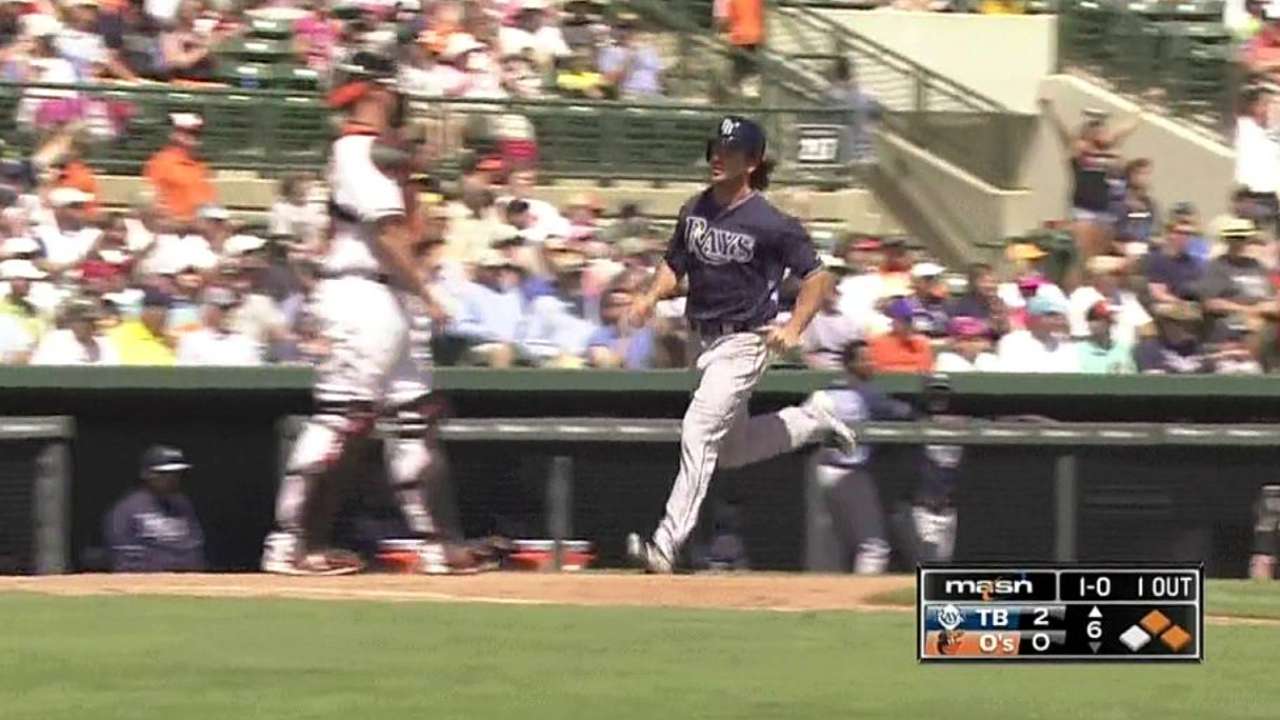 Souza was essentially acquired to be the Wil Myers replacement, and Souza has the power and speed to post a 20-homer, 20-steal season, marks that might put him in the AL Rookie of the Year Award conversation. But let's not get too far ahead of ourselves, because Souza did strike out seven times in his 23 at-bats with the Nationals last year, so he has gains to make in the discipline department.
As for Kiermaier, his greatest asset is his glove, though he did show some unexpected pop during his rookie year, with 10 homers, 16 doubles and eight triples in 331 at-bats. We'll see if that stabilizes in his sophomore season.
Anthony Castrovince is a reporter for MLB.com. Read his columns and follow him on Twitter at @Castrovince. This story was not subject to the approval of Major League Baseball or its clubs.