Red Sox expecting bats to come alive in 2015
Healthy Napoli, Pedroia will mesh with key additions Panda, Hanley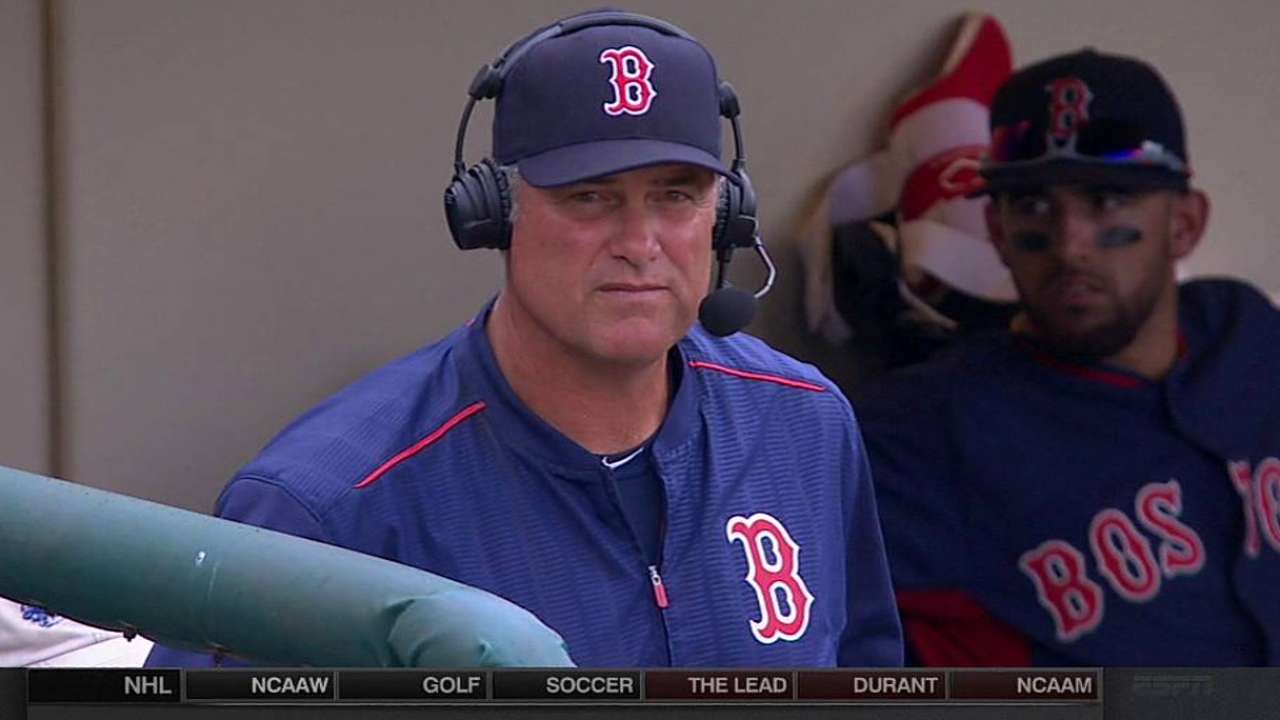 FORT MYERS, Fla. -- The number that stood out for all the wrong reasons for the Red Sox last season was the meager slugging percentage of .369, which ranked 14th in the 15-team American League.
The number that stood out in the offseason was $183 million. That represents the guaranteed investment the front office made in Pablo Sandoval and Hanley Ramirez, two key cogs to help make sure Boston's offense looks nothing like it did last year.
But it isn't just those two additions that should make the 2015 offense one of the most productive in the Major Leagues.
Mookie Betts, entering his first full season, looks primed and ready to take over the leadoff spot for years to come. Dustin Pedroia seems over the hand injuries that have dogged him the last few years. Mike Napoli is healthy again, and quietly confident that he will have a big year -- his best since coming to Boston.
Shane Victorino is back in right field, and if his health or production falter, Rusney Castillo is ready and waiting.
Shortstop Xander Bogaerts had the eyes of Red Sox Nation squarely on him last year, and he wasn't ready to live up to it. But slated to hit eighth this year, Bogaerts has a relaxed look to him, one that should help him reduce the length of the slumps he had last year.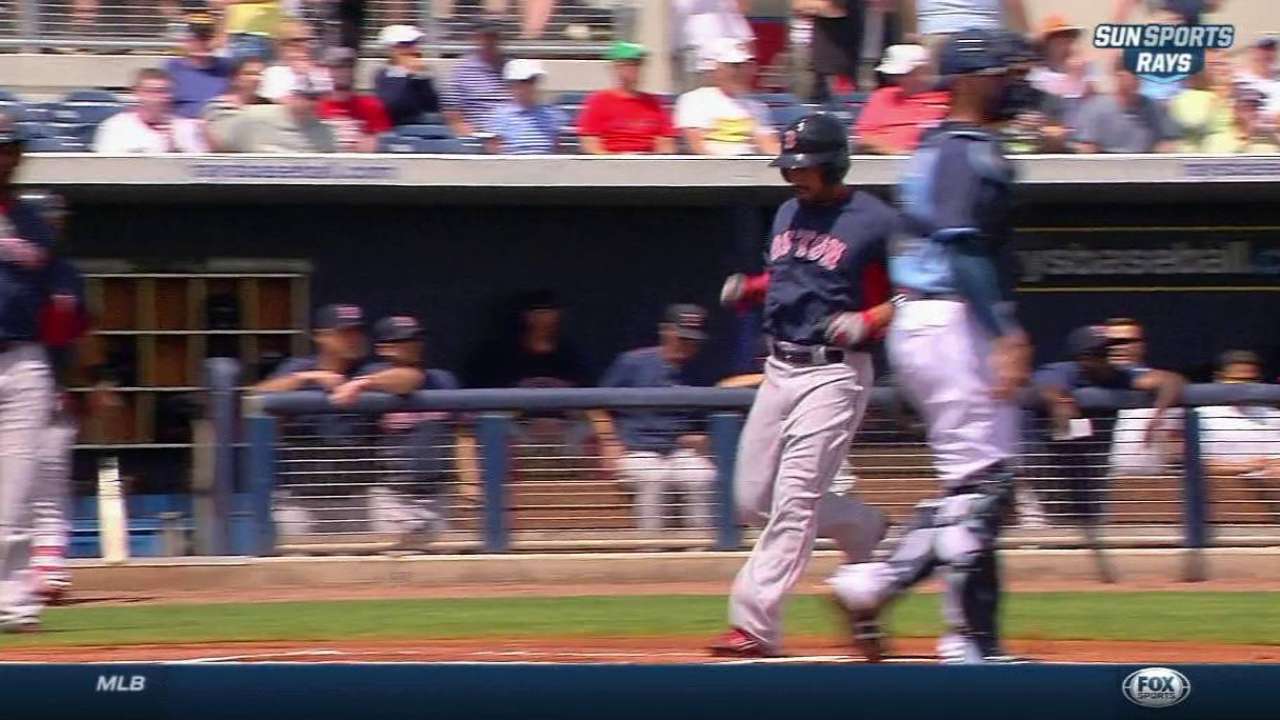 And, oh yeah, David Ortiz is still right in the heart of the batting order at the age of 39, coming off yet another monster season.
"Looking up and down the lineup, this sort of reminds me of '07 and that lineup other teams had to stare at before they went out there," Clay Buchholz said. "We have some quality baseball players."
They have some big hitters.
"Ben [Cherington is] a great GM," Ortiz said. "He knows. He knows the offense had to look different than what we had last year. That's why they went and got those guys. Those guys are on top of their game -- they're young, talented. And the one thing I like the most about them is the feeling they have for the game."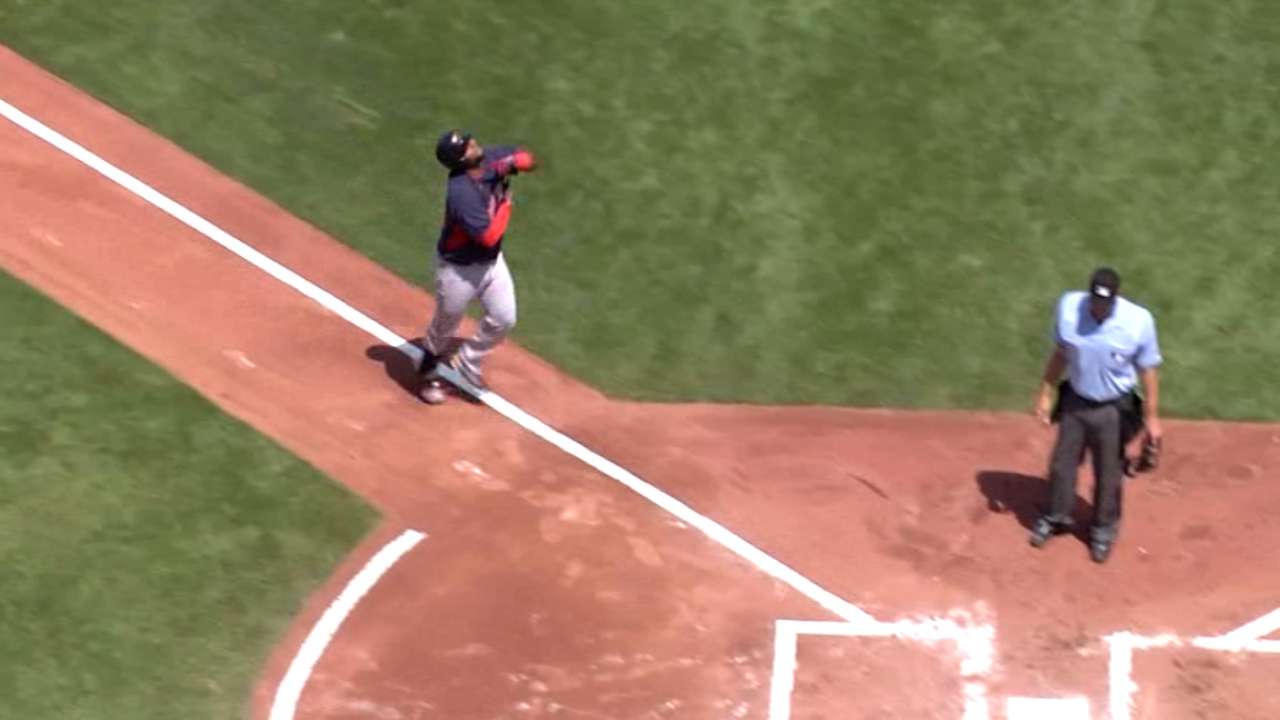 The Green Monster, which looked downright lonely on many nights in 2014, should once again be a highly populated area for flying baseballs.
How much damage can this lineup do?
"Lots," said hitting coach Chili Davis. "It can do a lot of damage. It all depends on how they jell together. If they do it together, it could be a very potent lineup."
The best offenses aren't the ones where players are trying to pad their statistics, but rather the ones that work in harmony, with players feeding off one other.
"If we're on the same page and do our job, and don't try to get greedy, it's going to be fun to watch us," Sandoval said.
The Red Sox don't want to feed into the hype with words. They'd rather let the crack of the bat do the talking, forming an assembly line of relentlessness.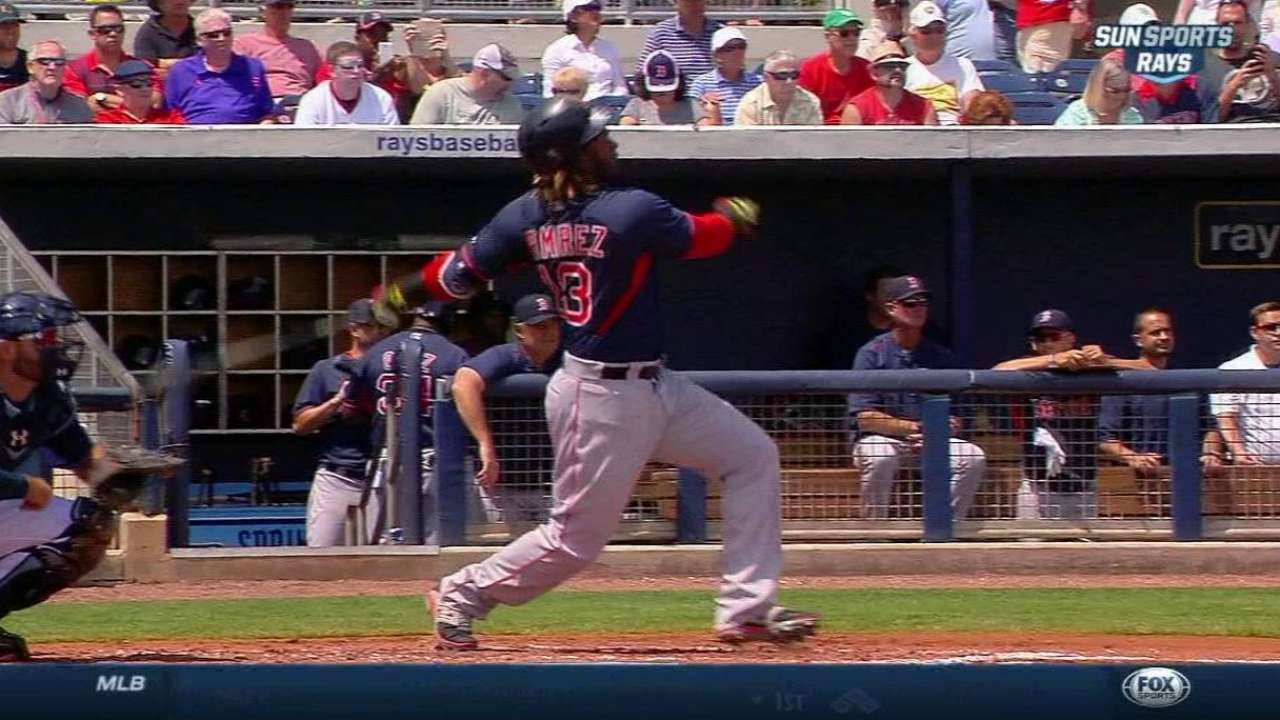 "We've got to do the work," Ramirez said. "That's what we expect. Just go one right after each other and try to get on base, and make it easy for the guy hitting behind us."
On those days manager John Farrell wants to give some of his regulars some rest, he even has bench players who can rake.
Allen Craig looks healthy again, and ready to resume being the RBI machine he was in St. Louis, at least when he gets the opportunity.
Daniel Nava, save for a severe slump early last season, has been a steady on-base threat the last couple of years.
Don't forget about Brock Holt, who can play everywhere but pitcher and catcher. He hit .281 last season.
"We've got a lot of good players," Ramirez said. "I don't know if we're going to try to get one more outfielder out there so everyone can play. We have a lot of talent in this organization for a long time. I think we can do some damage."
Ian Browne is a reporter for MLB.com. This story was not subject to the approval of Major League Baseball or its clubs.