Amid competition, Jackson focused on helping Cubs win
Right-hander not concerned with playing 'what if' scenarios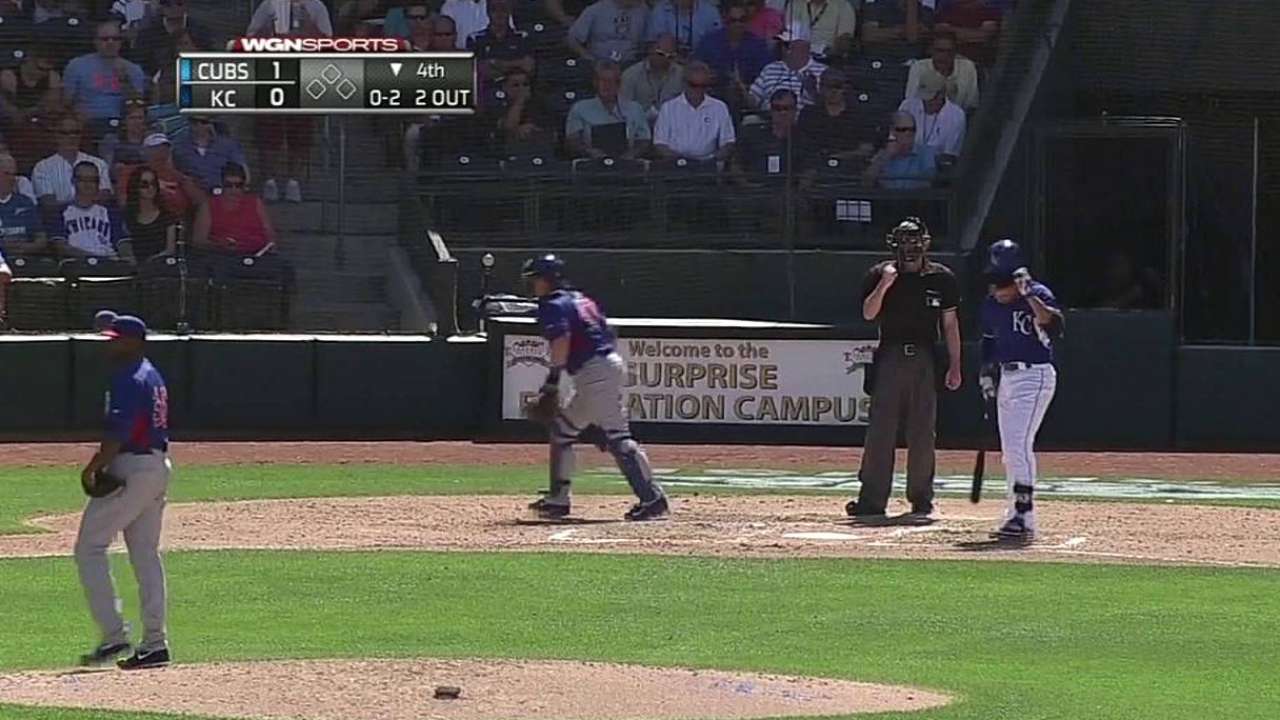 SURPRISE, Ariz. -- Maybe getting lost helped Edwin Jackson find himself.
Jackson, battling for the fifth spot in the rotation, held the Royals to one hit and walked one over 4 2/3 innings Sunday in a 7-0 Cubs win.
Before his last outing, the right-hander had trouble finding his way to the ballpark, and was a late scratch. He did enter that game in the second, but only lasted 1 2/3 innings, giving up eight runs on nine hits in the abbreviated outing.
He got some defensive help with nice plays by second baseman Javier Baez and shortstop Addison Russell, and felt more in sync with catcher Miguel Montero in their second game together. But will that be enough?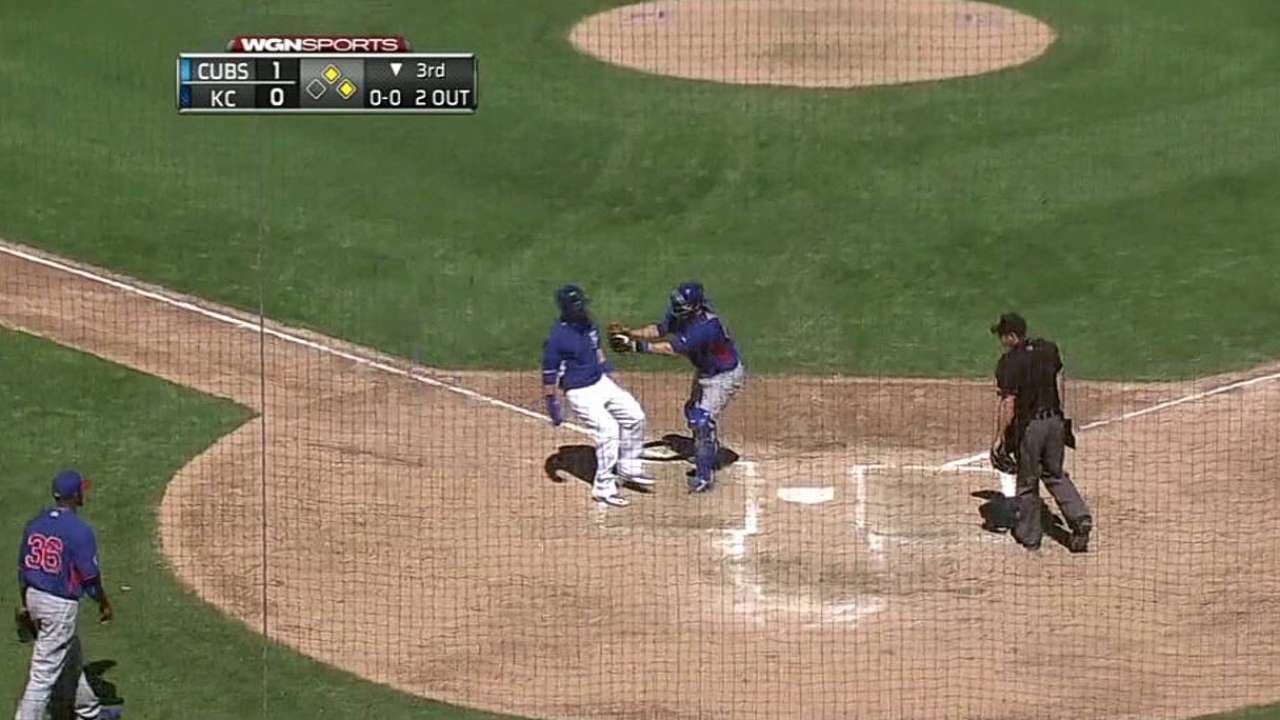 "It's not going to be judged off one start," Jackson said of the final decision. "At the end of the day, it's something I don't worry about. Like I've said from the beginning, all I can do is go out and be myself and see where everything ends up being. At the end of the day, what's going to happen is going to happen. You don't need to worry about it. Just go out and pitch your game and let the pieces fall into place."
Manager Joe Maddon said he expects one pitcher to win the job outright rather than have Jackson and Travis Wood share the spot. Nothing has been finalized, Maddon said. The odd man out would likely be the long man in the bullpen.
"We can play the 'what if' scenarios," Jackson said, "but it's not really something I worry about. All I can do is control what I can control when the ball's in my hand. At the end of the day, I'm here to help the team win in any way I can.
"It's a great organization, and the last couple years haven't been great, but I know what I'm capable of doing and I know my abilities," he said. "It would definitely be fun playing here with the guys and winning a lot of ballgames and helping contribute to winning a lot of ballgames, whatever my role is."
Jackson, 31, is entering the third year of a four-year contract with the Cubs, and so far, he's 14-33 with a 5.58 ERA in two not-so-great seasons.
Jackson pitched for Maddon in Tampa Bay from 2006-08, and Montero caught the right-hander in 2010 with the D-backs when he threw a no-hitter.
"Joe knows what I'm capable of, I know what I'm capable of," Jackson said, "but at the end of the day, you still have to go out and prove it once you get between the lines."
Carrie Muskat is a reporter for MLB.com. She writes a blog, Muskat Ramblings, and you can follow her on Twitter @CarrieMuskat. This story was not subject to the approval of Major League Baseball or its clubs.