For Rangers, Prince's return to form has royal importance
Slugger's production key as he looks to regain power after neck surgery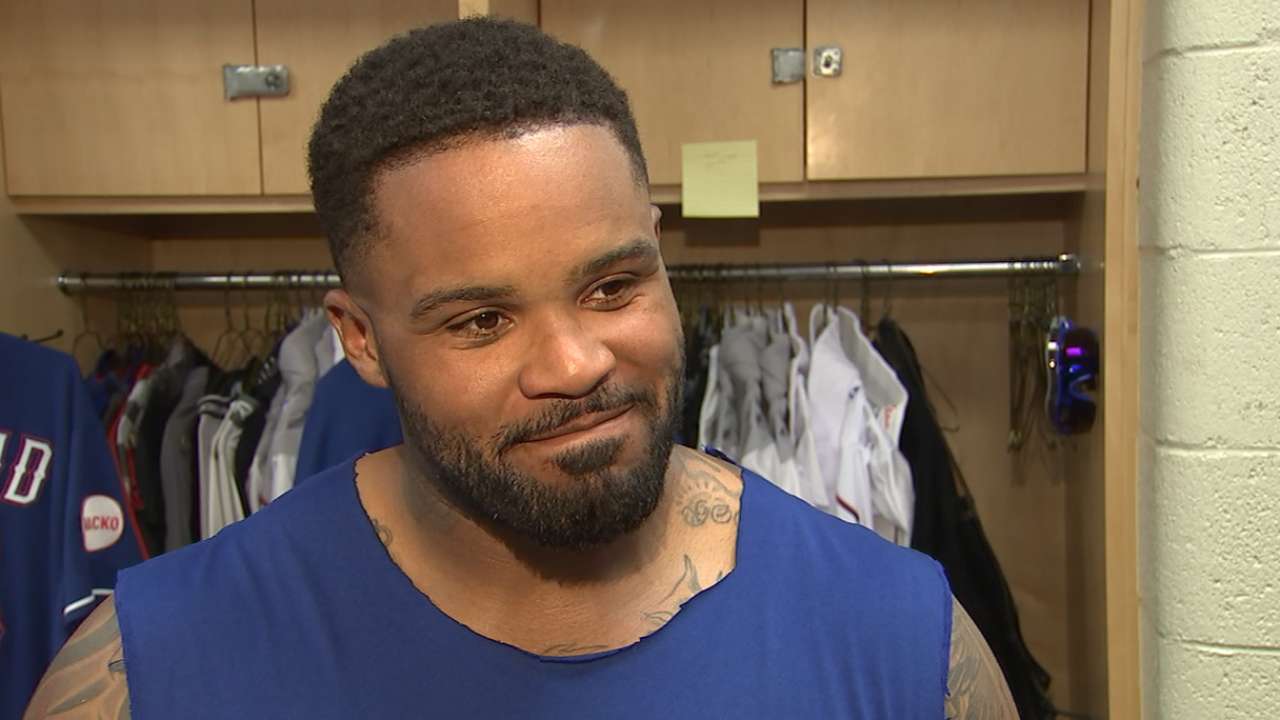 SURPRISE, Ariz. -- Rangers first baseman Prince Fielder appears to be having a blast in Spring Training beating out bunts, trying to stretch singles into doubles and taking extra bases on pitches in the dirt.
"He is having fun and it is rubbing off on other players," manager Jeff Banister said. "They feed off that when you see one of your leaders doing that. It affects the whole team."
When it comes to who is the key player for the Rangers this season, there is Fielder first, and everybody else is behind him.
The Rangers will miss Yu Darvish, who is lost for the season, and they need comeback years from pitcher Derek Holland and outfielder Shin-Soo Choo. They need Leonys Martin to establish himself as a leadoff hitter, and they need some young pitchers to step forward. The list goes on.
But there may be no bigger need for the Rangers than for Fielder to become a power-hitting force in the middle of the lineup. If Fielder is healthy and driving the ball the way he has for most of his career, then the Rangers' offense takes a giant leap forward over last year.
"I'm healthy, that's all that matters," Fielder said. "Last year, I had no strength. The swing was fine and I could get to the ball. But once I got there, I wasn't able to drive it. All I want to be is healthy."
Fielder wasn't healthy last season. The Rangers suspected it in Spring Training and grew more alarmed once the season began and there was nothing coming off the bat. He played in 42 games and hit .247 with three home runs, 16 RBIs and a .360 slugging percentage.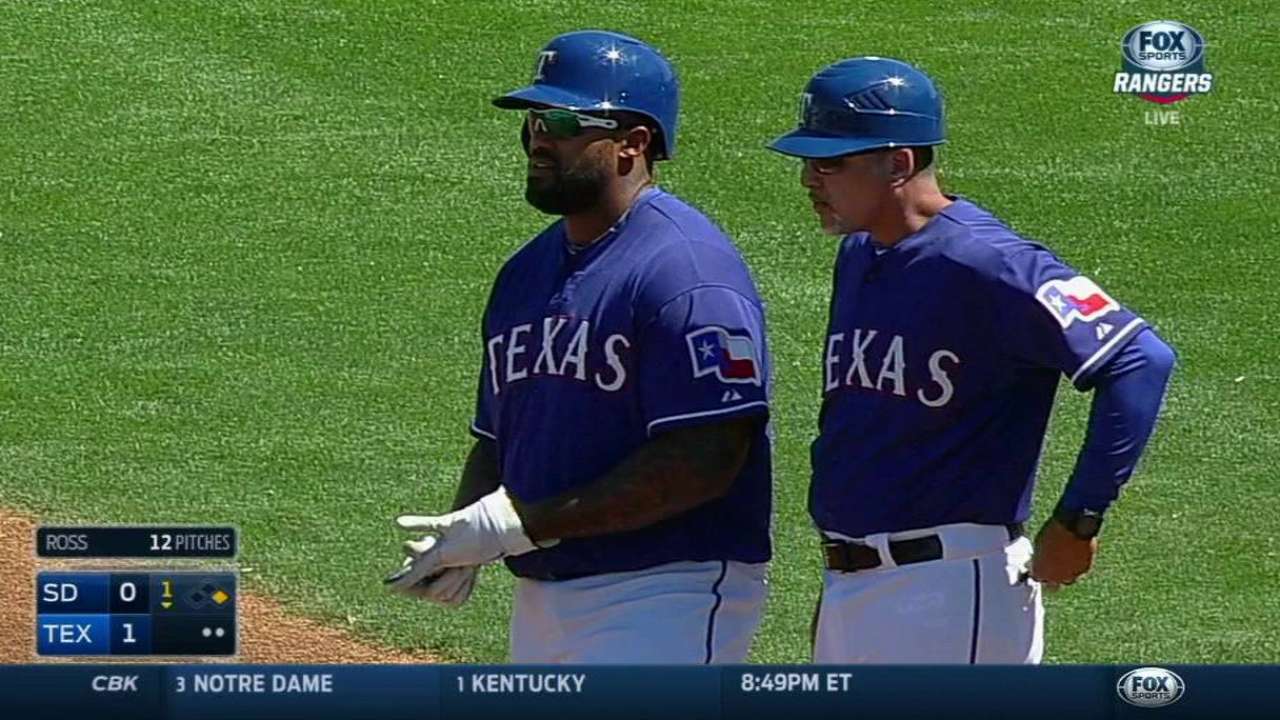 Fielder finally admitted the obvious in May and underwent surgery to repair a herniated disk in his neck. He was out for the season. The Rangers finished 10th in the 15-team American League with 637 runs scored; 14th with 111 home runs; and 13th with a .375 slugging percentage.
From 2007-13, Fielder was second among all Major League players with 255 home runs and 779 RBIs. His .930 OPS was sixth-best.
"We all know what Prince can do," third baseman Adrian Beltre said. "He is one of the best hitters in the game, and a great teammate. Of course we need him. It is going to be great to get him back in the lineup."
The Rangers acquired Fielder from the Tigers for second baseman Ian Kinsler on Nov. 20, 2013. At the time, Fielder had seven years and $168 million left on his contract. The Tigers agreed to pay $30 million of that, but the Rangers still have a significant financial stake in Fielder playing at a high level again.
"I'm not worried about Prince," general manager Jon Daniels said. "If he is healthy, he'll be fine."
T.R. Sullivan is a reporter for MLB.com. Read his blog, Postcards from Elysian Fields, and follow him on Twitter @Sullivan_Ranger. This story was not subject to the approval of Major League Baseball or its clubs.