Rays' starters aim to reach 200-innings milestone
Archer, Cobb, Odorizzi ready to be team's marathon men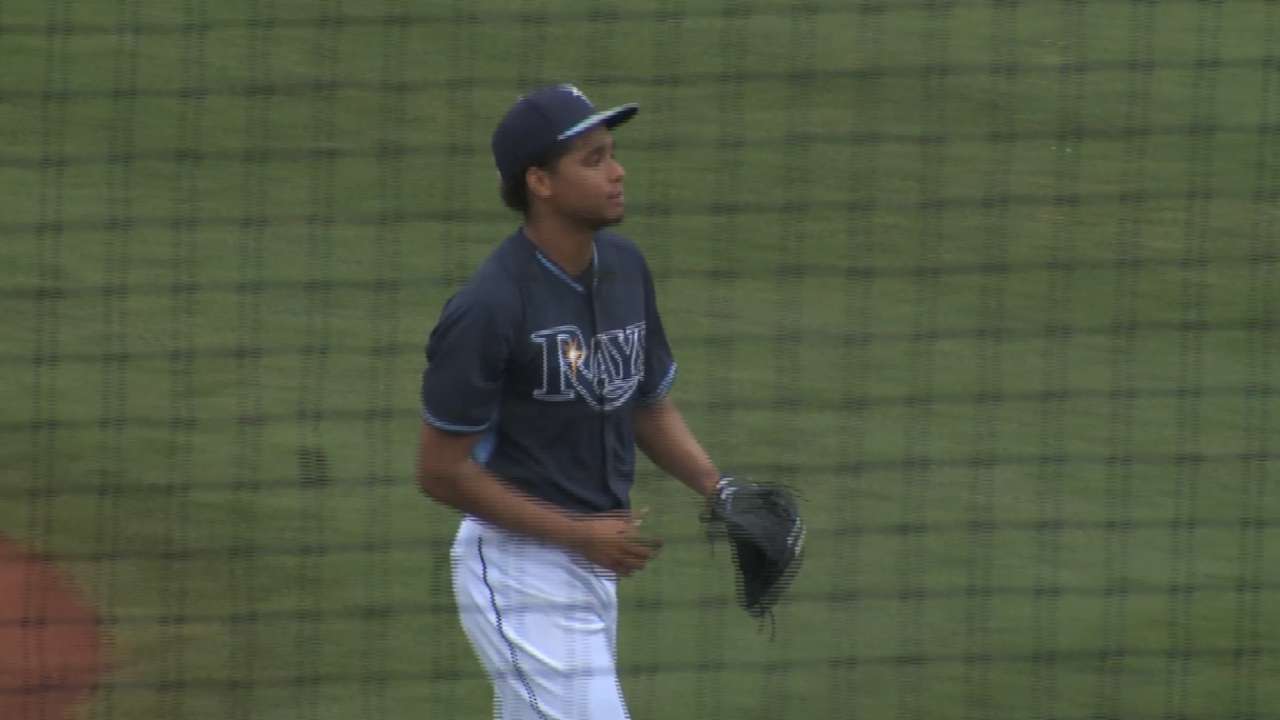 PORT CHARLOTTE, Fla. -- Two hundred innings speaks volumes for a starting pitcher.
David Price and James Shields were the last Rays pitchers to accrue 200 innings in a season when each did so in 2012. Shields turned the trick six consecutive seasons for the Rays and Price accomplished the blue-collar feat three consecutive seasons.
If the Rays are truly going to get back to where they want to be, having at least one pitcher chew up 200 innings will be a crucial factor.
Good things happen to teams when their starters log innings. First, it saves wear on the bullpen due to the simple fact that fewer innings need to be covered if a starter is constantly going seven to nine innings. Next, if a bullpen doesn't have to kill a lot of innings, it becomes more of a weapon. The manager can then be more aggressive in setting up favorable matchups.
"Shields used to say the starters need to get 1,000 innings," Jake Odorizzi said. "It would be a crucial year for the starters to try and implement that.
"I think it all starts with our pitching staff this year. And we need to go out and throw quality innings and quantity as well. I wouldn't say there's pressure on us. But if we can live up to that we can hopefully give the team a boost."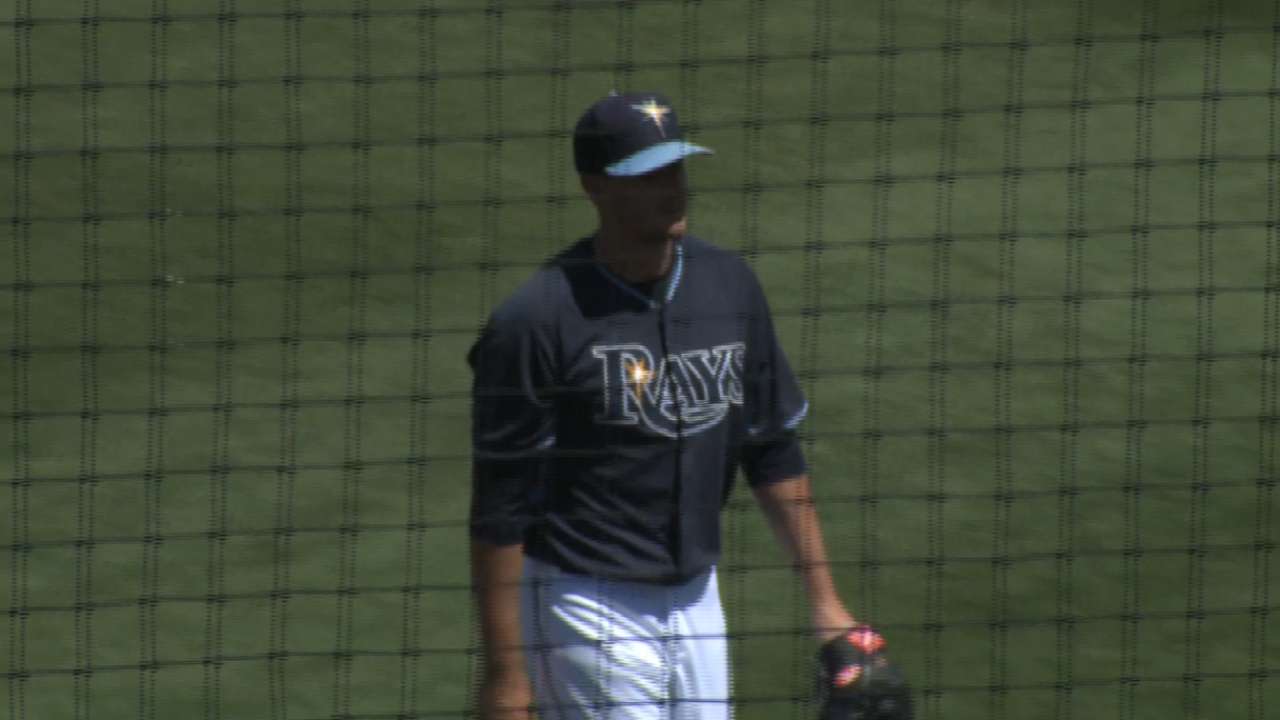 Chris Archer pitched 194 2/3 innings last season, the most any Rays pitcher not named Shields or Price has thrown in many years. Projecting the right-hander to surpass 200 innings this season is not exactly a stretch.
Nor is it a stretch to think Odorizzi, who threw 168 innings in 2014 or Alex Cobb, who finished with 166 1/3 in 2014, might surpass the 200-inning mark.
Every pitcher wants to be considered a true No. 1 pitcher. According to Cobb, 200 innings is a part of the equation.
"A legit No. 1 starter is a guy you can count on to go 200 innings," said Cobb, who allowed three runs in 3 1/3 innings against the Blue Jays Thursday. "And when he takes the ball that night, 95 percent of the starts he makes, he's going to give you a legitimate chance to win that game.
"I feel that guy hasn't only done that for a year or two. He's done that for five or six years. And I don't think there's as many legit No. 1s in this game as the media hypes there is."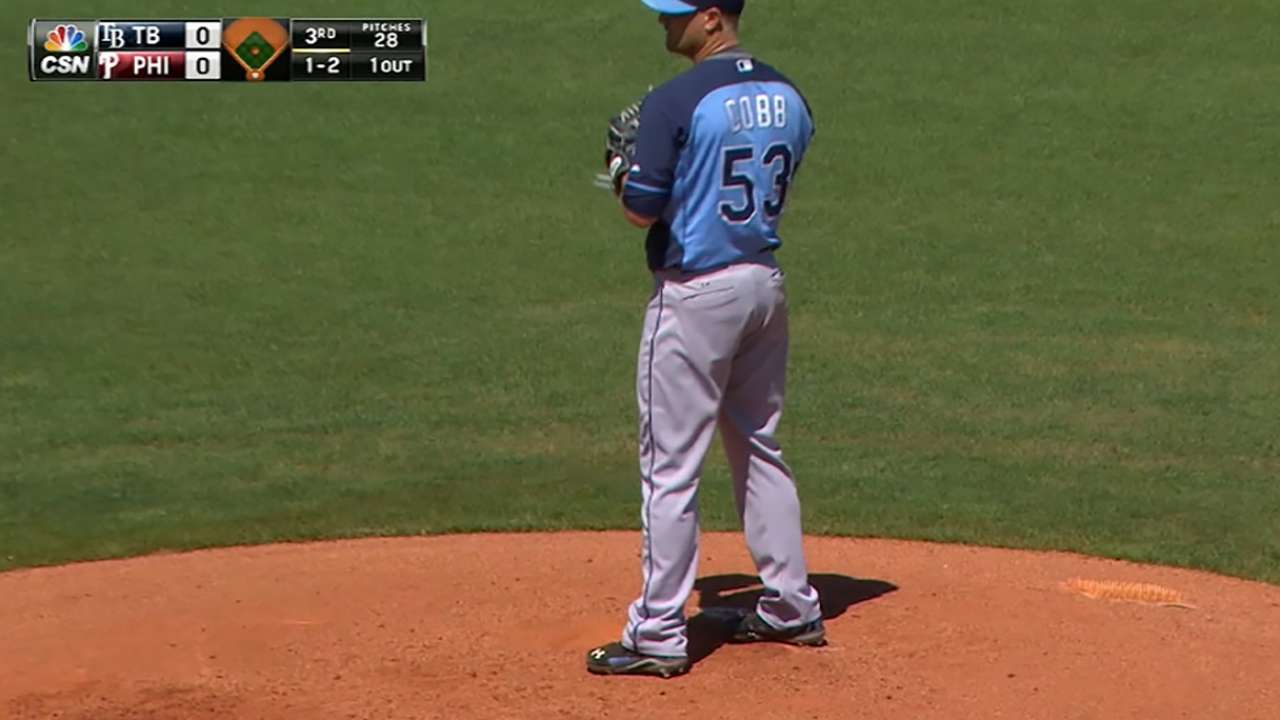 Cobb pointed out that reaching 200 innings doesn't necessarily equate to excellence.
"You have to be honest with yourself," Cobb said. "I can't just sit here and say that if I threw 200 innings I would have the numbers that I have [while throwing fewer innings].
"You go through these streaks where your arm is fatigued. And your body is fatigued and you just go through these ruts where that 2.7 or 2.8 ERA can be a 3.6, 3.7 ERA. You can't just hang your hat on the fact that the peripheral numbers are going to sustain themselves through 200 innings. So the first step for me is to get to 200 innings. Re-evaluate where I'm at and make adjustments from that."
If the Rays finish the season with one or more starters who have thrown 200-plus innings, you can believe the team will be in contention for October baseball.
Bill Chastain is a reporter for MLB.com. This story was not subject to the approval of Major League Baseball or its clubs.