Yost likes how Royals set up for 2015 season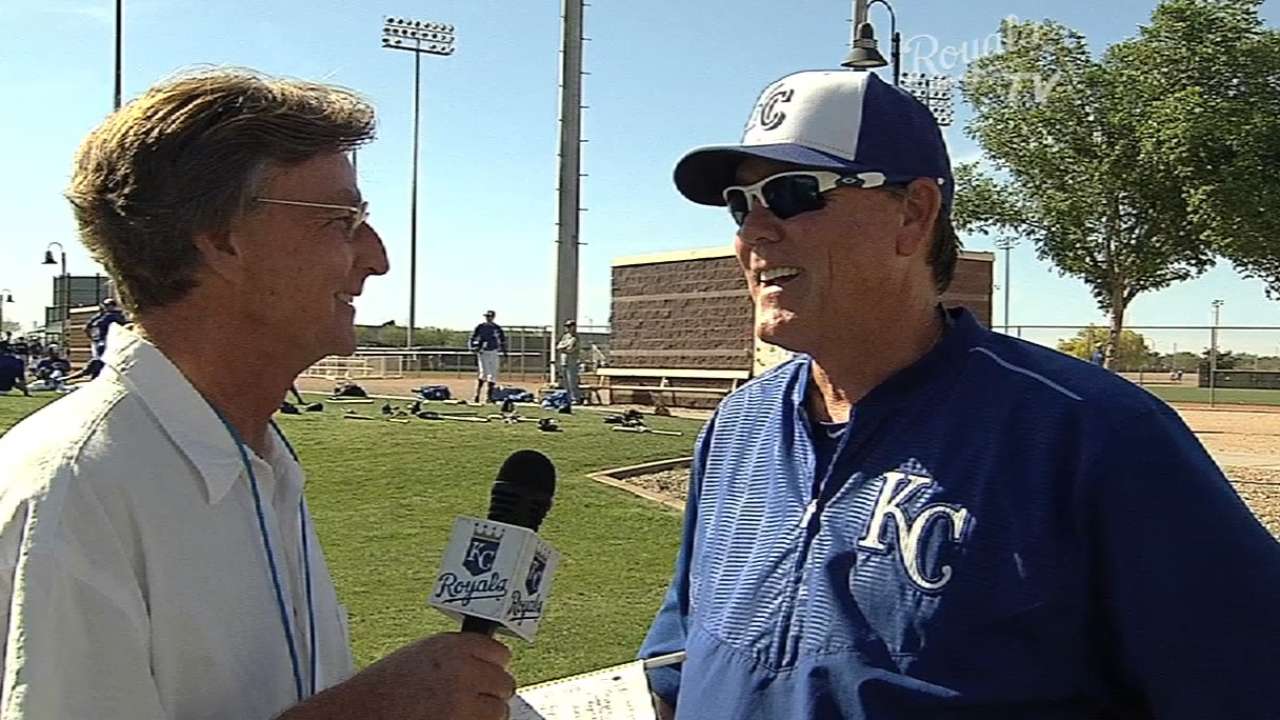 SURPRISE, Ariz. -- Royals manager Ned Yost sat down for a Q&A with MLB.com about the 2015 season and the pain of how the '14 season ended.
Flanagan: What have you liked the most about your team this spring?
Yost: I like their focus. They've come in with a definite mindset. We know they play with a lot of energy and passion. But coming off a World Series, they have come in with even more passion and energy. It was a great accomplishment last year, but I don't think anyone was satisfied with that. Their actions and focus show that every single day here.
Flanagan: On paper, this team looks even deeper than last year's. You agree?
Yost: I do. With what our younger players like [Mike Moustakas] and [Eric Hosmer] and [Alcides Escobar] and [Lorenzo Cain] and [Salvador Perez] went through last year in the playoff run, we think it is only going to make them better. The confidence they have in themselves now knowing they can compete and be very successful on the biggest stage helps. And the addition of [Alex] Rios and [Kendrys] Morales and [Edinson] Volquez as the big winter signings are going to be big contributors for us offensively and on our pitching side.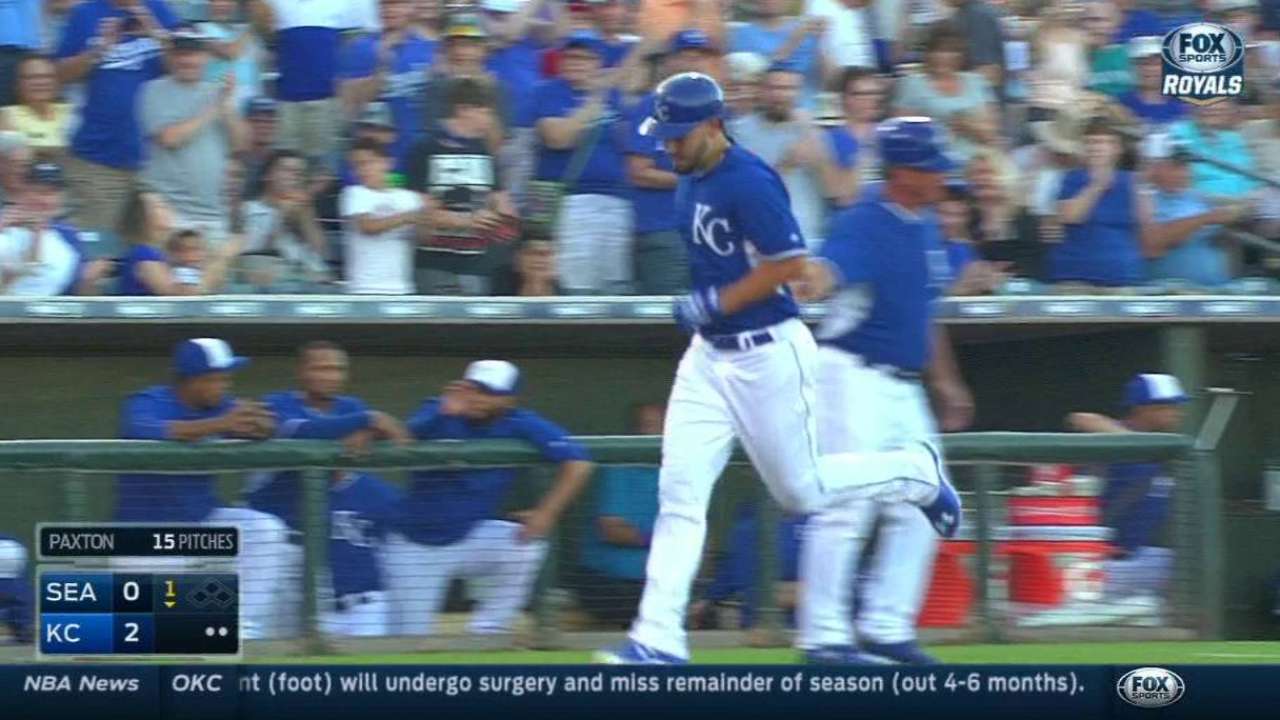 Flanagan: Any one concern about this team?
Yost: I really don't have any. The only concern is for no one to get hurt. I like the way our bullpen sets up, our rotation, our offense ... I like our team.
Flanagan: You said earlier this camp that anyone who thinks this team might be complacent this year, 'Should have seen the players' faces five minutes after Game 7.' Take us back to that moment.
Yost: It felt the same for all of us. We were all convinced we were going to win. There was a lot of shock there. There was a lot of disappointment. When I walked into the locker room after Game 7, you couldn't see a face. They were all buried into their lockers. I'm talking about every single one of them. They were buried deep into their lockers. You walked in there and you could feel the hurt and the pain of losing Game 7. It was thick in the air.
Flanagan: Did it take longer then to sit back and realize all you accomplished in 2014?
Yost: I guess. But if they felt anything like I did, it never got better. Yeah, you can sit back and say it was cool [to get to the World Series] but because you didn't win Game 7, none of it felt good. It would have been different if we had gotten to the World Series and we had gotten blown out. Then it's like, 'Yeah, we got blown out and they were better than us.' But when you get that close as we were -- that close -- you can't get closer than we were. And my mindset was that we didn't run into a better team, we ran into a guy [San Francisco's Madison Bumgarner] who had a historical performance. They don't have him, they don't beat us.
Jeffrey Flanagan is a reporter for MLB.com. Follow him on Twitter at @FlannyMLB. This story was not subject to the approval of Major League Baseball or its clubs.