Miller hopes to take recent success into regular season
Right-hander's six-inning outing vs. Pirates strongest this spring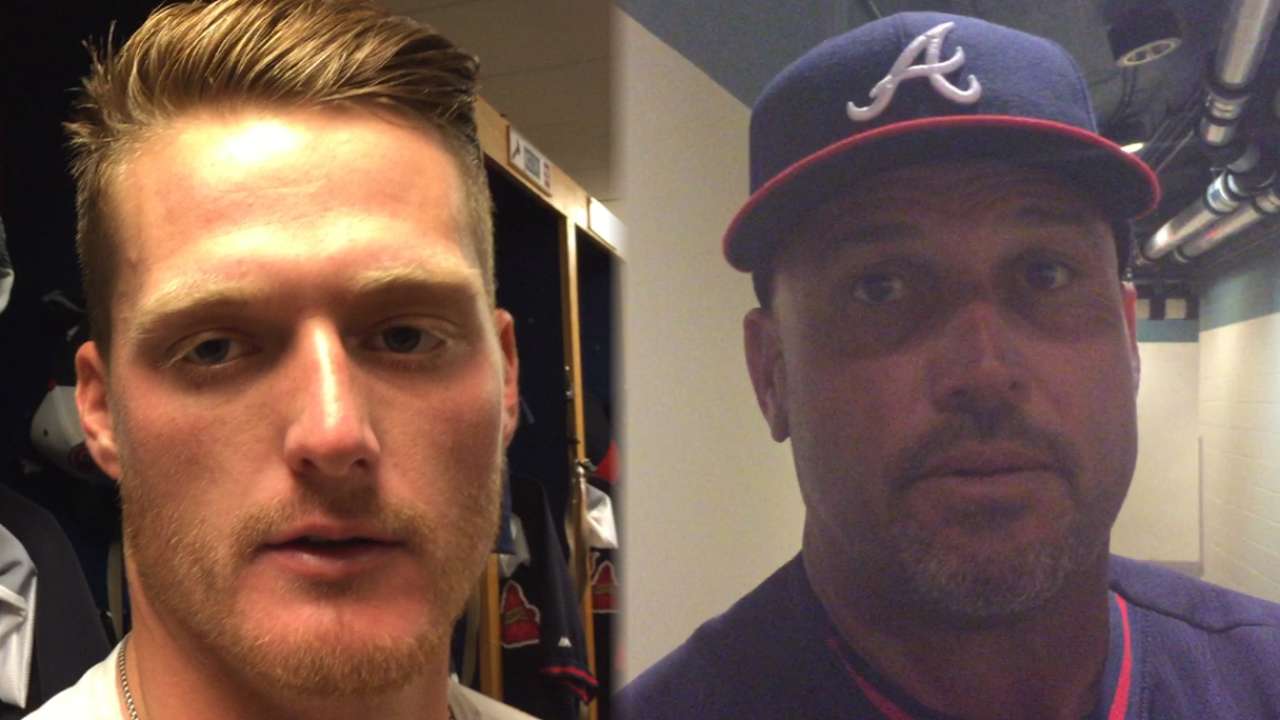 LAKE BUENA VISTA, Fla. -- Since brushing off the brief frustration he felt during his ugly Grapefruit League season debut, Shelby Miller has shown why the Braves are looking forward to having him in their rotation for at least the next four seasons.
Miller produced his most dominant outing of the spring as he limited the Pirates to one hit over six innings on Sunday afternoon at Champion Stadium. The 24-year-old right-hander retired 18 of the 20 batters he faced and surrendered just one run, which was tallied when Austin Meadows tripled and scored on a sacrifice fly in the third inning.
"When you get close to the season, you want to start feeling good, and right now, I feel like I'm right where I need to be physically," Miller said. "I've still got some things to work on, but I feel really good."
Since recording just one out March 7 in his exhibition season debut against the Tigers, Miller has shown why the Braves targeted him in the November deal that sent Jason Heyward to St. Louis. He has allowed three earned runs over the 18 innings he has completed in his past four starts.
Miller will make one more exhibition season start and then attempt to extend his recent success during the regular season.
"The main thing is to keep moving forward and keep progressing," Miller said. "I think we're doing a good job of that."
Mark Bowman is a reporter for MLB.com. This story was not subject to the approval of Major League Baseball or its clubs.