Eovaldi praised by hometown legend Ryan
Strikeout king, Astros advisor watched Yankees righty's scoreless start Sunday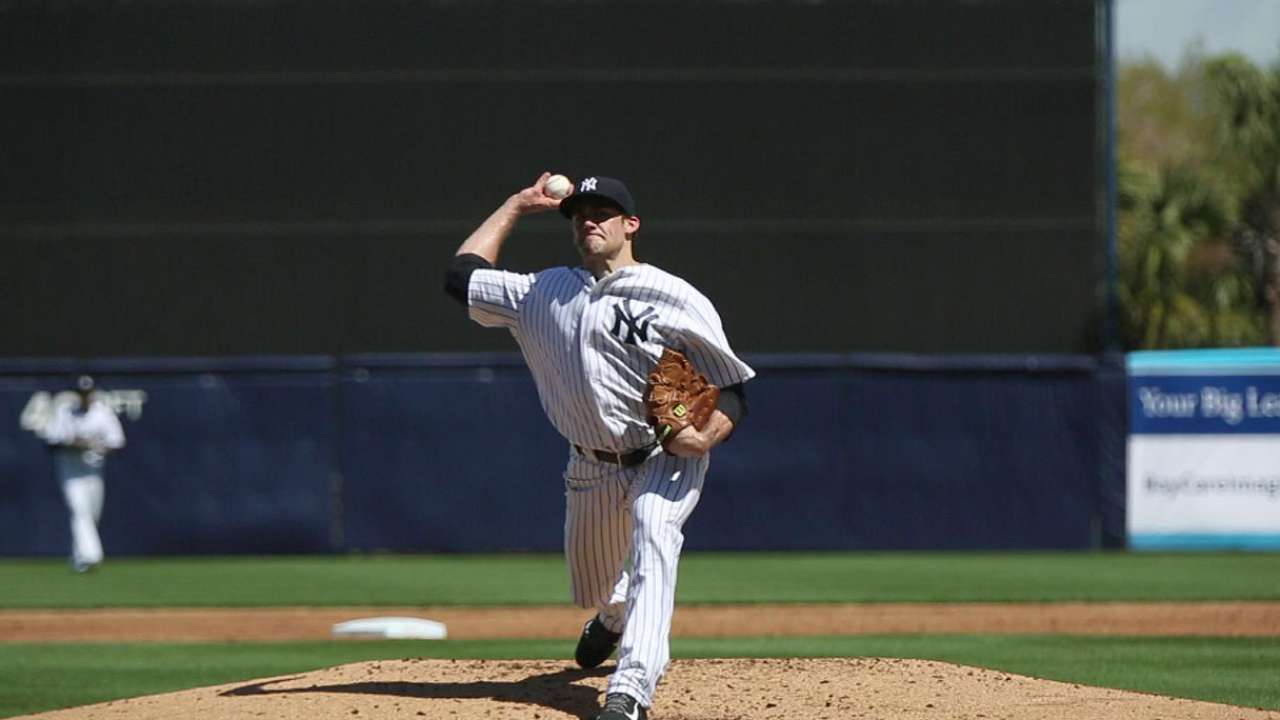 KISSIMMEE, Fla. -- One of the things that Nathan Eovaldi remembers about growing up in Alvin, Texas, is that Nolan Ryan seemed to be everywhere. His photos were on the walls of restaurants, highways were named in his honor and old-timers still talked about his greatest games as though they happened yesterday.
Eovaldi didn't realize it as he stepped on the mound Sunday at Osceola County Stadium, but the Hall of Famer was there too. Ryan watched the game in his role as an Astros executive advisor and said that he was looking forward to seeing how his fellow Alvin High School alum handled the competition.
"I haven't watched him in person, only on television, but I've followed him ever since he's been in high school," Ryan said. "I really think that the better part of his career is still ahead of him."
Eovaldi put on a good show for the strikeout king, hurling 4 2/3 innings of scoreless, three-hit ball in the Yankees' 7-0 Grapefruit League victory. Eovaldi struck out five and walked none, though he used 89 pitches (60 strikes) to do it and said he would like to be more economical in the future.
Acquired in December by the Yanks, Eovaldi has enjoyed a sharp spring, allowing just one earned run in 13 2/3 innings (0.66 ERA) as he prepares to begin the season as New York's No. 4 starter. Eovaldi seemed happy to hear of Ryan's praise.
"I appreciate it," Eovaldi said. "Just coming from him, it's a reminder to keep working hard and not give in, really."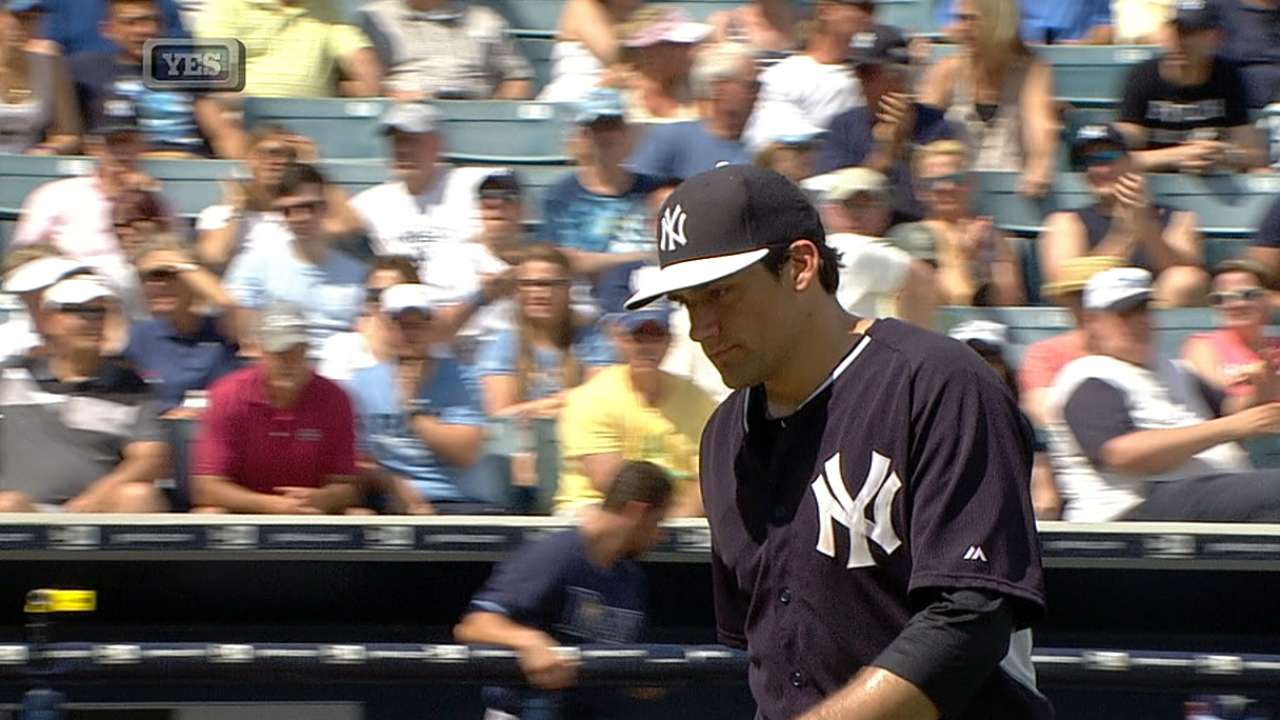 Ryan said that he has done his homework on Eovaldi, quizzing former teammate Charlie Hough, who served as one of Eovaldi's Minor League pitching coaches while the right-hander was in the Dodgers' system.
"Charlie really liked him," Ryan said. "You know, there's not many that have come out of Alvin that have played professional baseball. It's kind of neat to see him and follow his career."
Ryan and Eovaldi didn't cross paths on Sunday, as Eovaldi headed to the clubhouse after being removed from the game, but they have made prior contact. Two years ago, when Eovaldi was with the Marlins, he said that he received an unexpected surprise in the mail.
"He sent me a ball and said, 'Congratulations,'" Eovaldi said. "He signed a baseball and sent it to me; it said, 'Go Jackets,' -- that was our Alvin high school team -- and 'Congratulations on your career, keep going.'"
Bryan Hoch is a reporter for MLB.com. Follow him on Twitter @bryanhoch and read his MLBlog, Bombers Beat. This story was not subject to the approval of Major League Baseball or its clubs.