O's broadcaster Thorne weighs in on 2015 season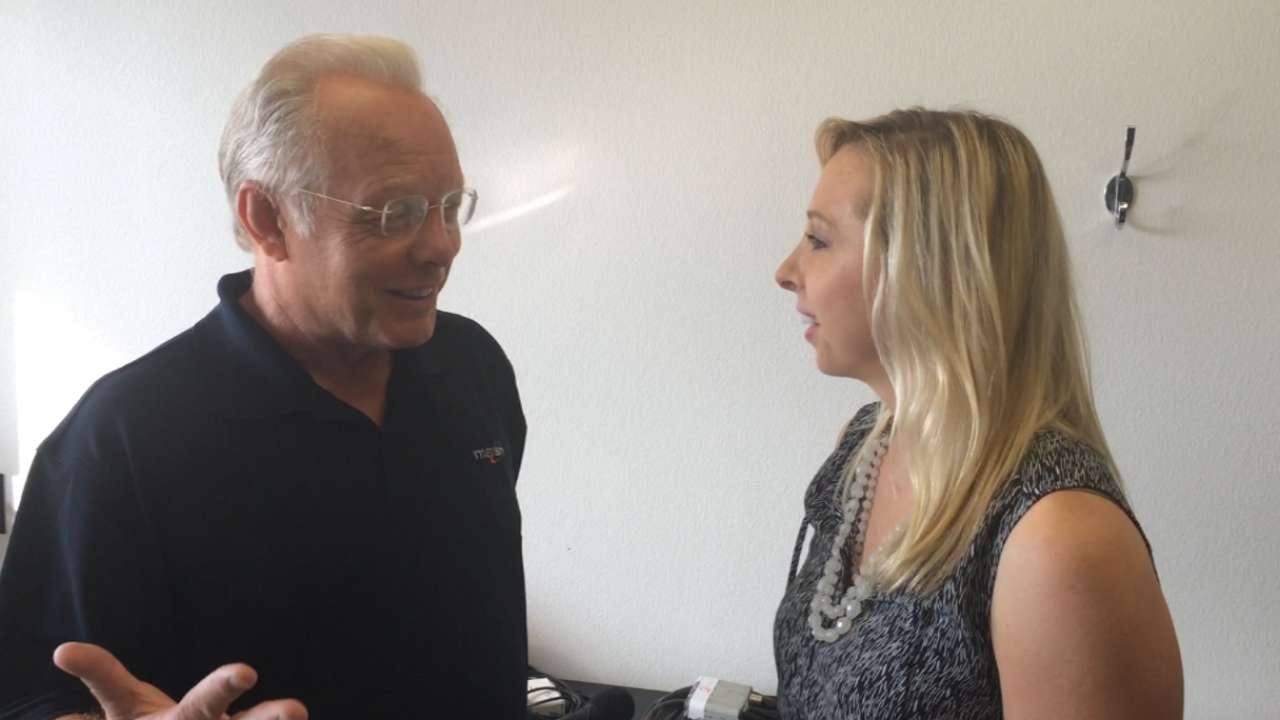 Who better to talk about the upcoming Orioles season with than team broadcaster Gary Thorne?
Thorne sat down with MLB.com to share his thoughts on 2015, predictions for Most Valuable Player and more prior to next week's Opening Day.
Ghiroli: What are the keys to the team repeating its success this year?
Thorne: You have to have the starting pitching pitch as well as it did last year, if not better. The bullpen has to be as good as they were last year, if not better. I think the question is offense -- where are the runs going to come from? The [Nelson] Cruz and [Nick] Markakis loss is a loss. It's a lot of home runs and RBIs that have to be filled in -- where are they going to come from?
My own feeling is Steve Pearce may be the MVP of this ballclub before this year is over. If he continues this season the way he played this spring, he's a difference-maker. You didn't expect the numbers from him last year, you wonder if you're going to get them this year. Will they be the same kind of numbers? I don't know. But somebody's got to step up. And then the catching, with Matt Wieters, that's a big deal. The emphasis was on the fact that Wieters was going to be back, [Manny] Machado was going to be back, Chris Davis was going to be back. That's where your offense was going to come from. Now you've got Matt with the arm problem. Is it short-term? Is it long-term? Do you go out and find another catcher just in case before the season opens? I think those are some of the issues they've got and they've got to overcome those in order to put up 90-plus wins again.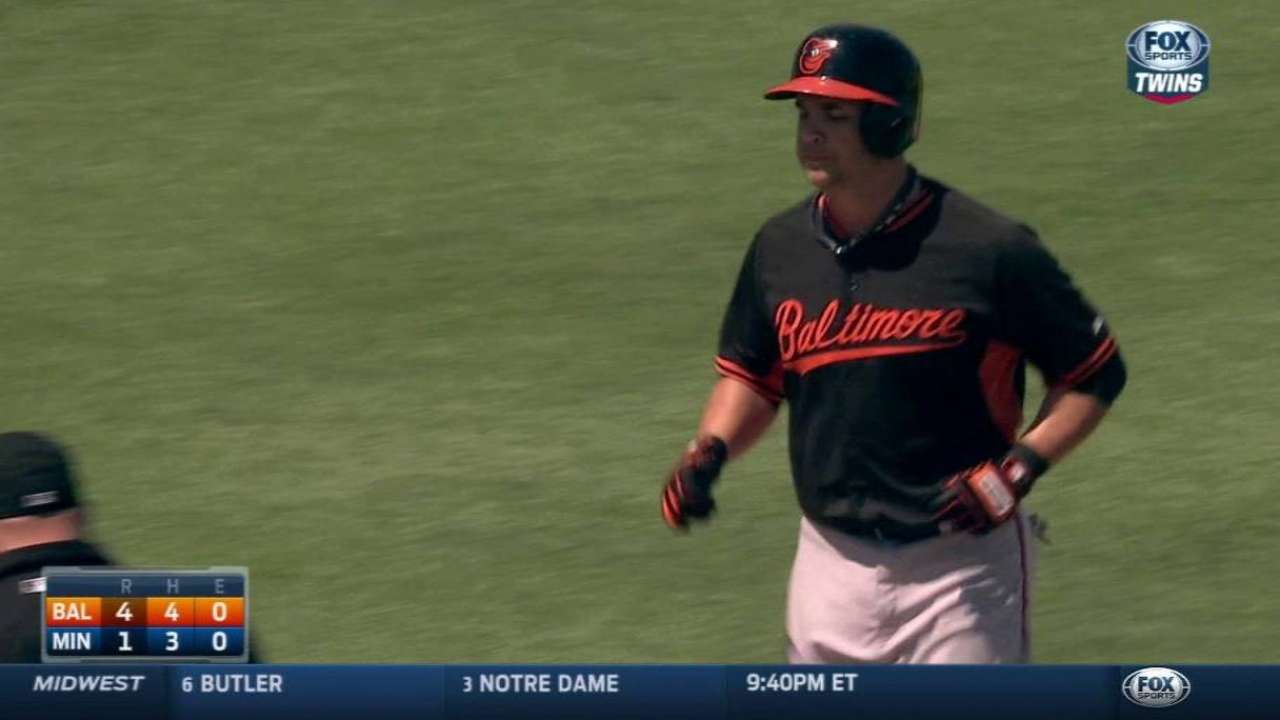 Ghiroli: On Ubaldo Jimenez with that new delivery, does he fit into the rotation?
Thorne: His pace has picked up, which [manager] Buck [Showalter] really wanted, he didn't walk anybody in the outing against the Pirates, which Buck is looking to get. He's throwing strikes. You can't have somebody throwing 50, 60 pitches going through three, four innings. It's not going to get you there. And, the fact of the matter is, in this day and age, he's got the big deal. What are you going to do with him? With millions of dollars that are dished out for him, you have to just cut it off and say no? I don't think so. I think he's in the rotation.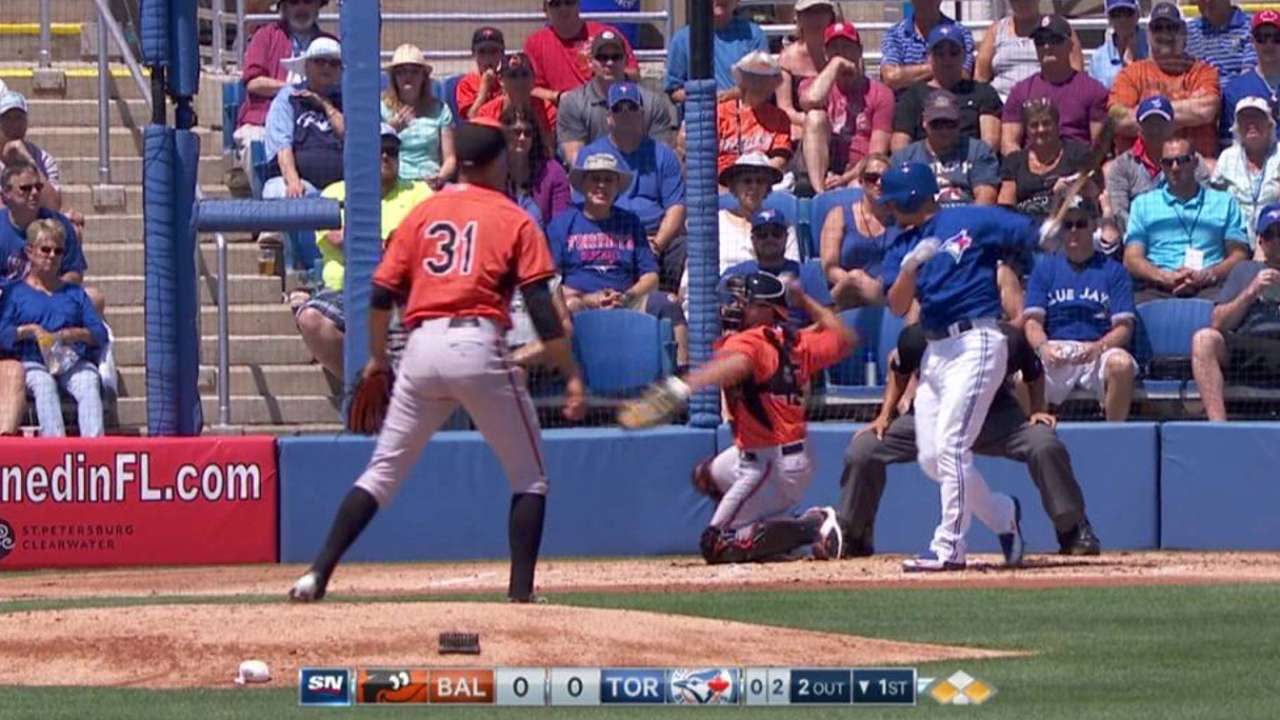 Ghiroli: So where does Kevin Gausman start the year?
Thorne: The question there is Miguel Gonzalez and Kevin Gausman. Both worked out of the bullpen. You put one of them back in the bullpen? Or, God forbid from their point of view, does one end up going down again? Options are going to play a big role in the final roster for the Orioles. Who's got options? Who can be sent down? Who can't? I think in the end, that may decide. I think right now, Kevin Gausman's in the rotation and Gonzalez is in the bullpen or down.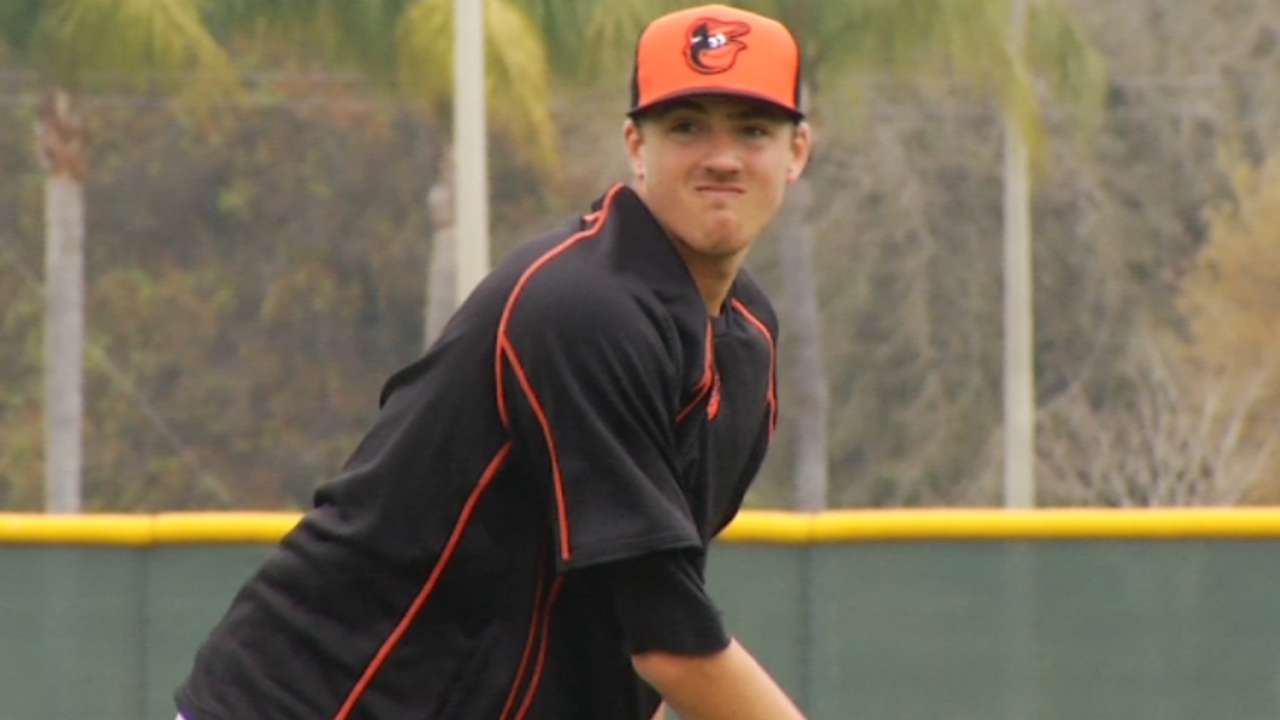 Ghiroli: How tough will it be to manage a potential bullpen with so many players without options?
Thorne: I think that's why Buck has focused right from the get-go this spring on the starters getting those 18-20 outs. If you get the 18-20, you can eliminate one of the bullpen people that you used virtually all of last year and every game. Starters go deeper, the bullpen has less work to do, you keep them fresher ... they've got to stay. You're going to have a bullpen set up with two maybe three guys you can move up and down once. But the bullpen, once it's set this year, is really the bullpen the Orioles are going to have to stay with. They've got to manage it, as far as innings pitched are concerned, so that the 'pen can last all year.
Ghiroli: Any other MVP candidates?
Thorne: I think Adam Jones kind of gets taken for granted. He's an All-Star center fielder whose numbers at the Major League level have been completely consistent. What you see is what you get, and you get an All-Star player. He's not to be overlooked. If you take him out of the Orioles' lineup, it's like, "Whoa." But he's never out. He plays every day, he never gets hurt. That's a big deal. And Adam's got to have that consistent kind of year again for the Orioles as a leader, or they're not going to make it.
Brittany Ghiroli is a reporter for MLB.com. Read her blog, Britt's Bird Watch, and follow her on Facebook and Twitter @britt_ghiroli. This story was not subject to the approval of Major League Baseball or its clubs.