NFL linebacker Magee tackles potential baseball career
Originally drafted in 2012, outfielder reports to Spring Training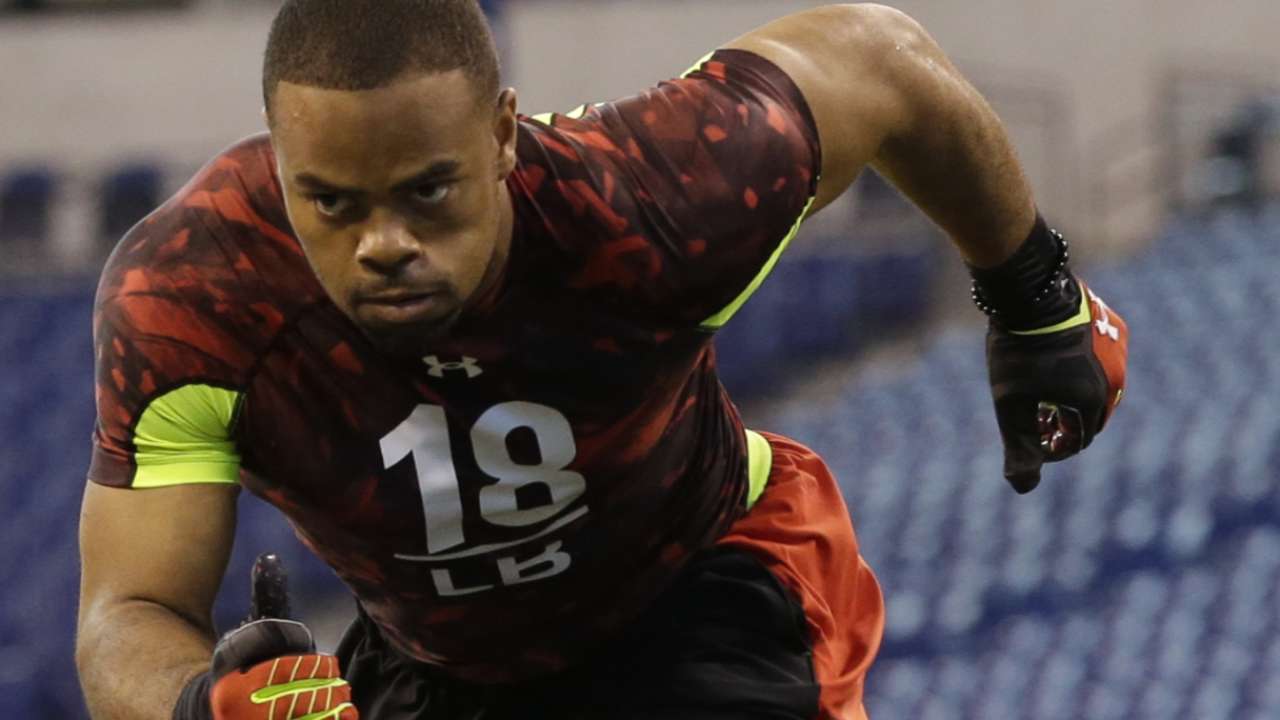 FORT MYERS, Fla. -- Brandon Magee has already played 17 games over two seasons in the National Football League. At some point this year, he might play his first baseball game professionally at one of the Minor League affiliates for the Boston Red Sox.
It all depends on what happens with football. The Tampa Bay Bucs released Magee on Tuesday, and he was at Spring Training the next day with the team that still has his baseball rights after taking him in the 23rd round in the 2012 First-Year Player Draft.
Some people took that to mean Magee was giving up his football career. That is not true. All along, Magee had planned to report to Spring Training on Wednesday.
Who knows where his multi-sport path might take him next?
"As of right now, I don't even know exactly what I'm going to do next week," Magee said. "I'm just taking it day by day and see where it goes."
Does Magee, an outfielder, wonder what might happen if he just put all his focus into baseball?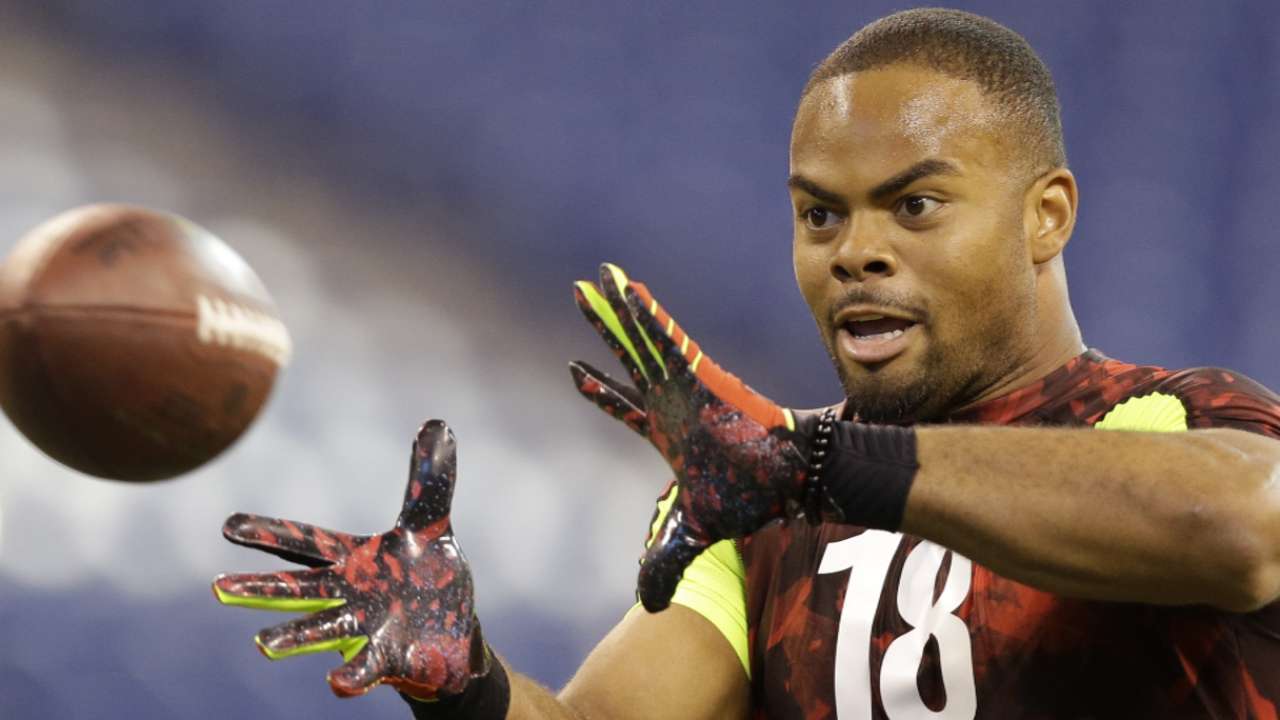 "Oh yeah, I'm very curious," Magee said. "Hey, that's why I'm out here, trying to make the best of my opportunities. I'm blessed to play two sports. Anything I put my mind to, I could become successful at. We'll see how it goes."
Though it's a tough balancing act, Magee has a certifiable expert on the subject on speed dial in Bo Jackson.
No player in history ever had more success as a multi-sport athlete than Jackson, a power hitter for the Kansas City Royals and a running back with the Los Angeles Raiders. Last year, when Magee was at extended Spring Training with the Red Sox, Jackson paid him a visit.
"He's a great guy," Magee said. "He's been here before and he's an encouragement all the time I've talked to him. He's just encouraged me to stay humble and keep working hard. Try to outwork everybody out here. That's his main key."
What about tips on how to have the body ready to play both sports?
"You've got to get more flexible, he says all the time," said Magee. "That, and he tells me how to handle myself when I'm out of here and how to conduct yourself with women. We talk about life, man. It's really cool."
Magee is very confident in his ability, despite not playing a baseball game since his junior year of college at Arizona State back in 2011.
Will he ever play in the Major Leagues?
"If I focus on this, I can make it. That's not even a concern," Magee said.
So why doesn't he just focus on baseball and see how far he can go?
"Right now, I go with the flow," Magee said. "Just wait and see what happens, fellas. I'll just focus on baseball right now."
Magee's agent Blake Baratz told ProFootballTalk earlier this week that his client is still "100 percent committed to playing in the NFL."
That said, Magee soaks in the time he spends around the baseball field.
"Last year, I met David Ortiz in the weight room. That was pretty cool. Dustin Pedroia, that was the first baseball player I met at ASU," Magee said. "[Daniel] Nava teaches me a lot about hitting. I watch him hit all the time. Any time I get an opportunity to watch big leaguers hit, it's really exciting. It's pretty cool."
Ian Browne is a reporter for MLB.com. This story was not subject to the approval of Major League Baseball or its clubs.