Herrera to start in center field, Revere in left on Opening Day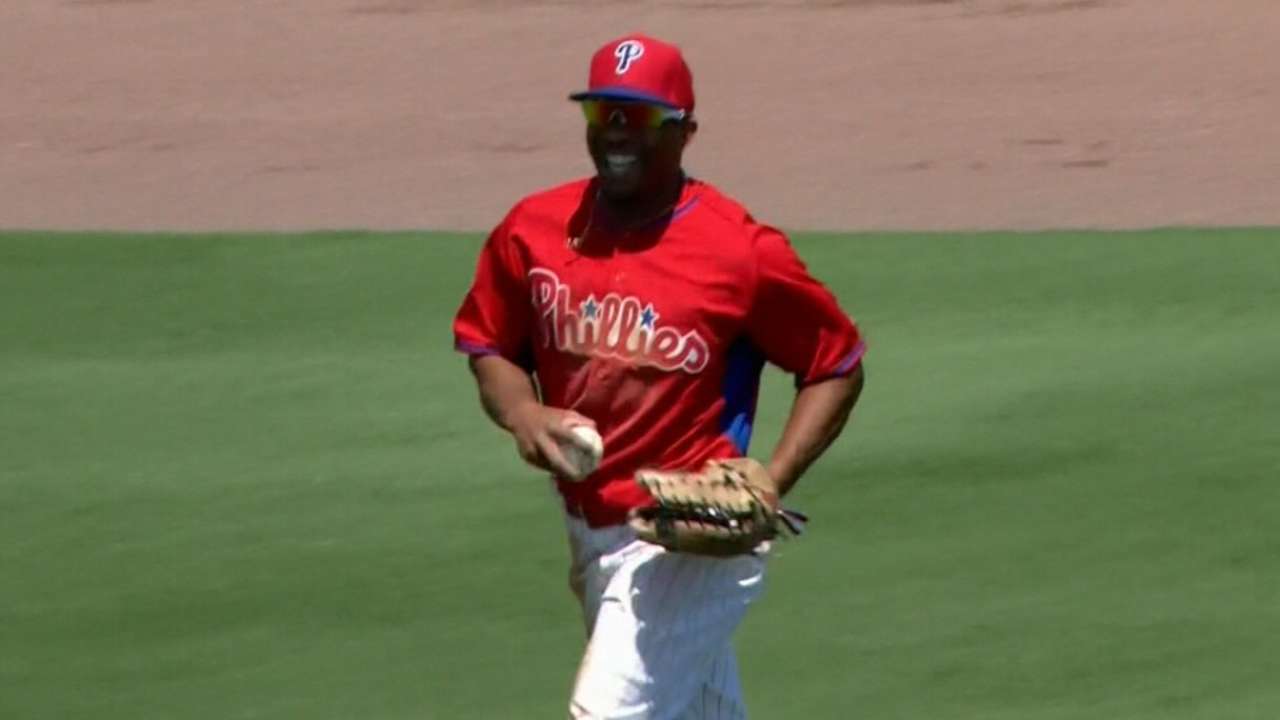 CLEARWATER, Fla. -- Phillies manager Ryne Sandberg telegraphed his thought process March 21, when he first played Ben Revere in left field and Odubel Herrera in center field.
He confirmed Sunday that he plans to use Revere and Herrera in those spots on Opening Day.
"As I look at it now, he's left field," Sandberg said about Revere on Sunday.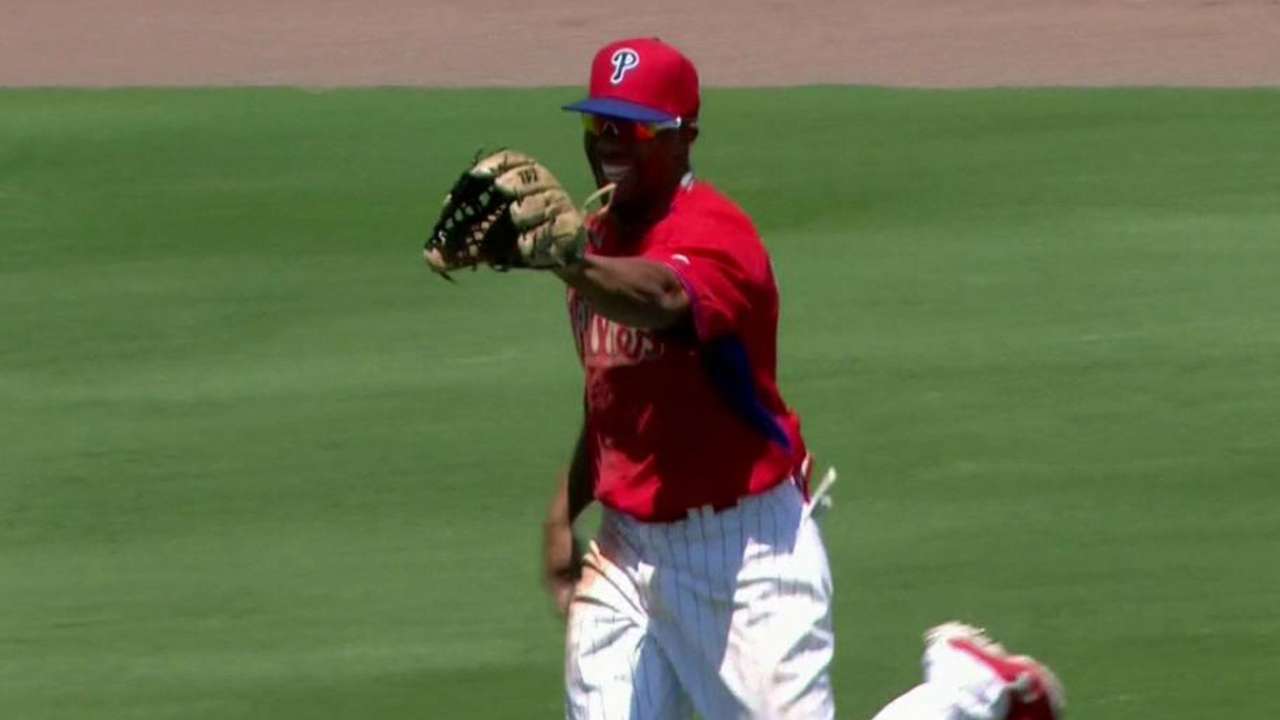 So Herrera, who is a Rule 5 Draft pick, starts in center?
"Probably to start [the season] with," Sandberg said.
Revere said Sandberg has told him to be prepared to play left field in the regular season.
"I'm fine now," Revere said about being comfortable in left, a position he had not played since 2012. "I'm just playing my game. Before I got here [to Philadelphia], I played center, left, right, a bunch of times. It won't make any difference. Of course, it's different the way the ball goes. But everything else is pretty much the same.
"There may come a time when they may need me back in center. All right, I'll be ready to go. I'm up for any task."
Todd Zolecki is a reporter for MLB.com. Read his Phillies blog The Zo Zone. Follow him on Twitter. This story was not subject to the approval of Major League Baseball or its clubs.