Gee reinforces grip on rotation
Right-hander gives up just two runs over seven innings Sunday vs. Cards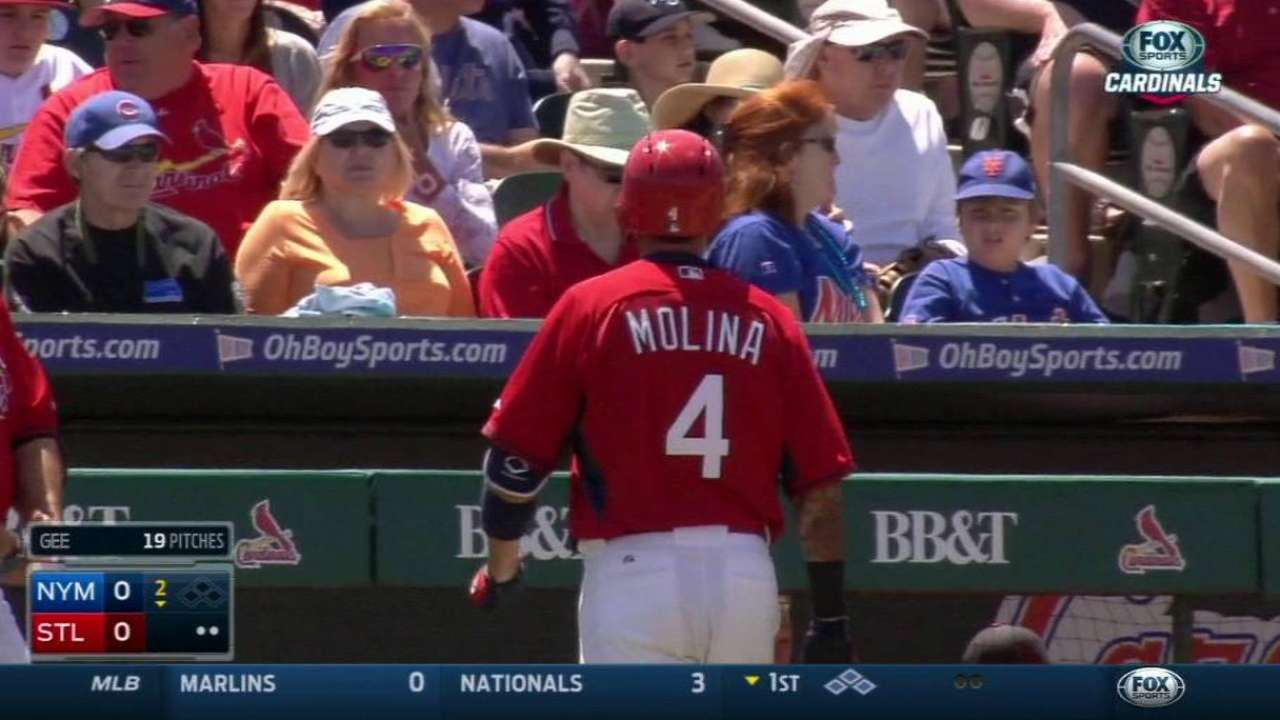 JUPITER, Fla. -- Publicly, the Mets have still not deemed Dillon Gee their fifth starter. But Gee continued to make that little more than a formality on Sunday, actually raising his ERA to 2.49 by giving up two runs over seven innings against the Cardinals.
"He was patented Dillon Gee," manager Terry Collins said. "He was working on stuff. For the first few innings, he didn't throw a lot of breaking stuff because he was trying to locate the fastball, work on the cutter and the change. He doesn't get caught up in anything except trying to go out and make sure he's ready to start the year. You look up and that's what you get: seven innings and quality work."
News of Zack Wheeler's Tommy John surgery had barely cooled when Collins unofficially named Gee his fifth starter earlier this month, calling him the obvious choice with respect to his track record: 40 wins and a 3.91 ERA over 106 career games. Gee has done nothing to shake that faith since, posting a 1.23 ERA in three starts since the Mets moved him back to the rotation.
Still, the Mets have high hopes for rookie Rafael Montero, who will start Monday against the Marlins. There's no harm in continuing to stretch out Montero, they know, just as there's no harm in having him compete. So the Mets will not name Gee their fifth starter just yet, despite tentatively scheduling him to start one of next weekend's two exhibition games in Arlington.
Gee laughed when asked about when he expects to learn his fate for certain.
"I guess the day I'm supposed to pitch, I don't know," he said. "I'm preparing to be going one of those last few days. So until I'm told otherwise, that's what I'm preparing to do, pitch one of those last few days and be in the rotation."
Anthony DiComo is a reporter for MLB.com. Follow him on Twitter @AnthonyDicomo. This story was not subject to the approval of Major League Baseball or its clubs.