Buehrle to make first season start April 10 vs. Orioles
Penciled in as Blue Jays' No. 4 starter, lefty to pitch for Baltimore's home opener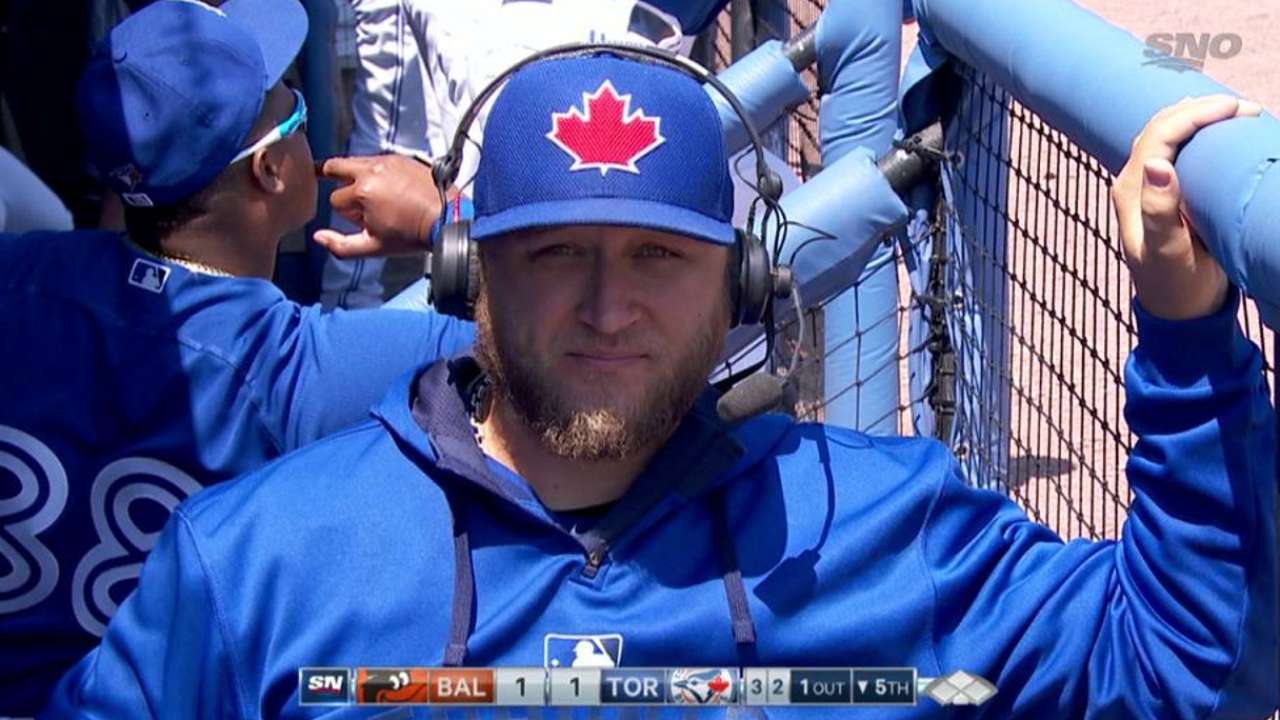 DUNEDIN, Fla. -- Left-hander Mark Buehrle confirmed on Sunday afternoon that his first start of the regular season will take place on April 10 in Baltimore.
Toronto has yet to officially announce its rotation, but for the past couple of weeks it has been expected the club would go with an order of Drew Hutchison, R.A. Dickey, Daniel Norris, Buehrle and Aaron Sanchez.
That technically makes Buehrle the No. 4 starter, but the club's decision is based on matchups and ballparks as opposed to picking a specific order that ranks the starting staff.
"Doesn't matter to me," Buehrle said when asked if he had a preference. "I'm going to get 33 starts in by the end of the year, so it doesn't matter."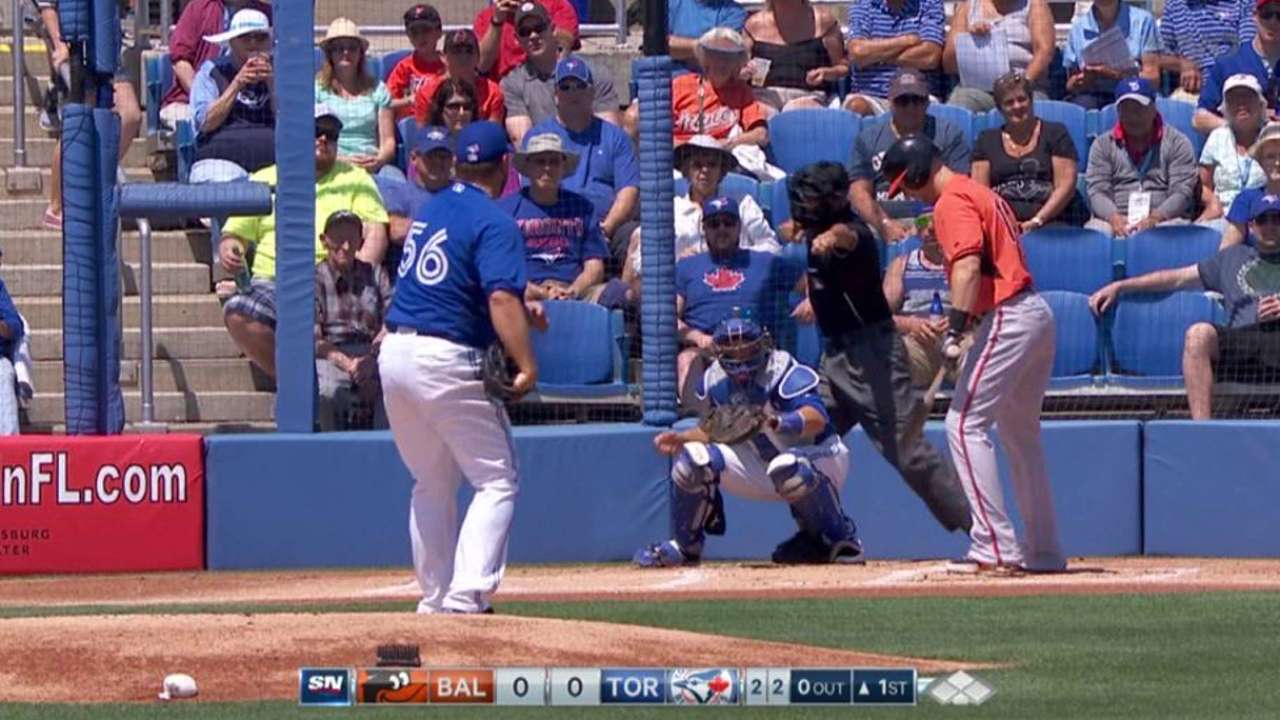 With Buehrle's first outing happening in Baltimore, it means he gets to skip new Yankee Stadium, where he has not fared very well during his career. Buehrle has a career 0-7 record at the ballpark with a 6.22 ERA over 50 2/3 innings.
That order also would allow Hutchison to face the Orioles -- 2.29 career ERA, eight starts -- in the second series of the year, while Dickey would get to pitch indoors at Rogers Centre for the home opener on April 13. The likely decision to use Norris in the third game of the season would be because of a Yankees lineup that features a lot of lefties.
With Buehrle confirmed for April 10, that means he'll be pitching for the Orioles' home opener, which is something he's looking forward to. He allowed one run on seven hits, while striking out four with no walks, against the O's in Sunday's 4-2 loss.
"I think it helps out, because I go up there and throw slop up there when everybody's energized and going crazy on Opening Day," Buehrle said in his typical self-deprecating way. "It's go out there, try to trick them and keep them off- balance.
"Any time Opening Day, whether home or on the road, it's a big day. The place is packed, and it just brings the extra energy. It'll be fun."
Gregor Chisholm is a reporter for MLB.com. Read his blog, North of the Border, and follow him on Twitter @gregorMLB. This story was not subject to the approval of Major League Baseball or its clubs.