Rockies' Morneau, Descalso homer to down D-backs
Solo shots back Lyles' strong six-inning outing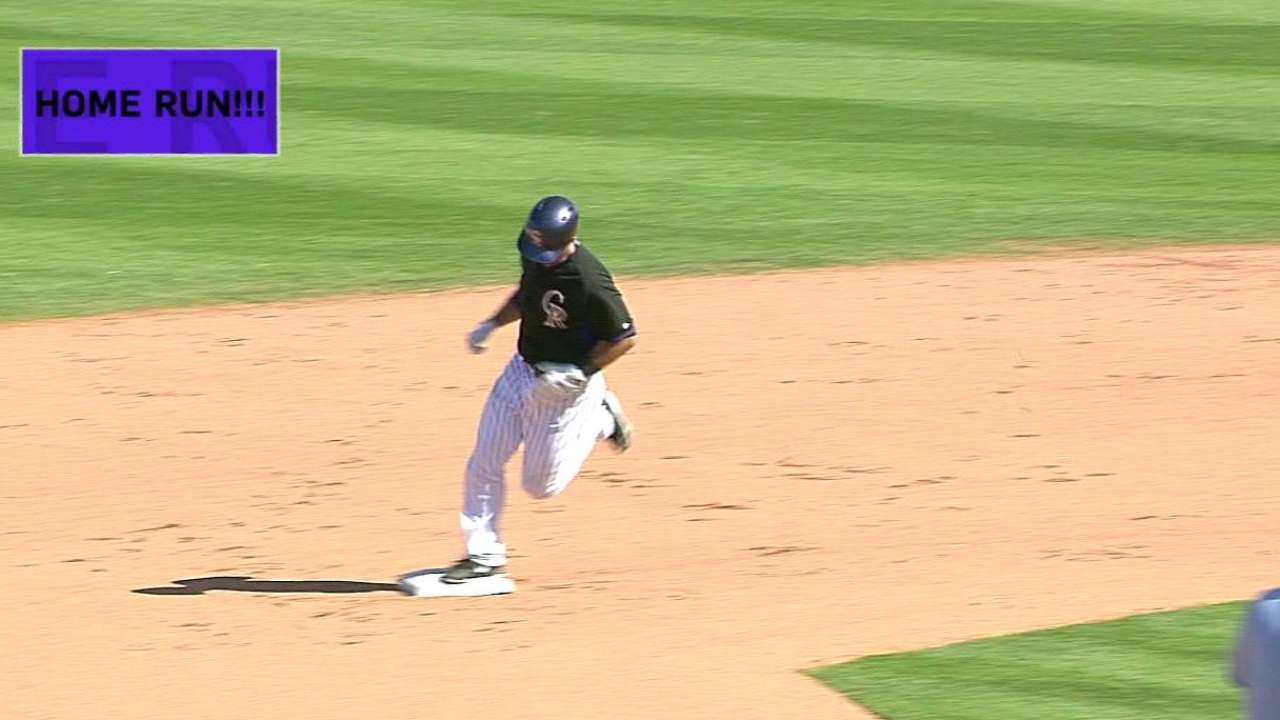 SCOTTSDALE, Ariz. -- In his second game back from a right oblique injury, Daniel Descalso homered for the first time this spring to give the Rockies a 2-1 victory over the D-backs in a split-squad game Sunday at Salt River Fields at Talking Stick.
Descalso's start Saturday against the Cubs was his first appearance since March 14. The homer came off D-backs reliever Matt Reynolds to break a 1-1 tie in the seventh. Descalso's go-ahead hit came an inning after teammate Justin Morneau homered off Rubby De La Rosa to tie the game.
The Rockies signed Descalso to a two-year, $3.6 million contract during the offseason to serve as the primary utility infielder.
"I played a couple of games back on the Minor League fields and tested [the oblique] out, had a couple swings and misses and foul balls straight back -- things I was more concerned about than hitting," Descalso said. "I passed those tests and everything has felt good the past couple days."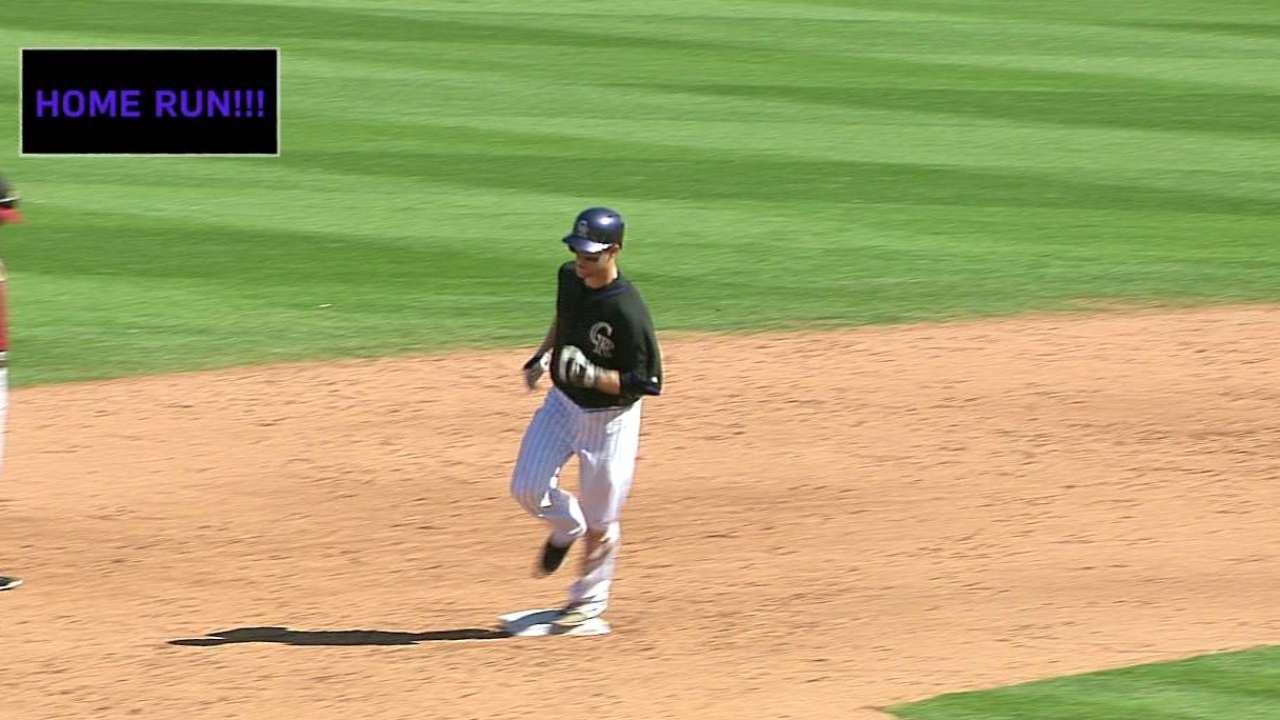 Rockies starter Jordan Lyles held the D-backs to one run and three hits, struck out four and walked one in six innings -- his longest start of the spring.
Lyles felt confident enough to not use his changeup, which has developed into his best pitch.
"I made that decision a couple minutes before I went out there to start throwing, but I need my curveball later in the season," Lyles said. "I wanted to focus on that more than anything. I threw 20-some."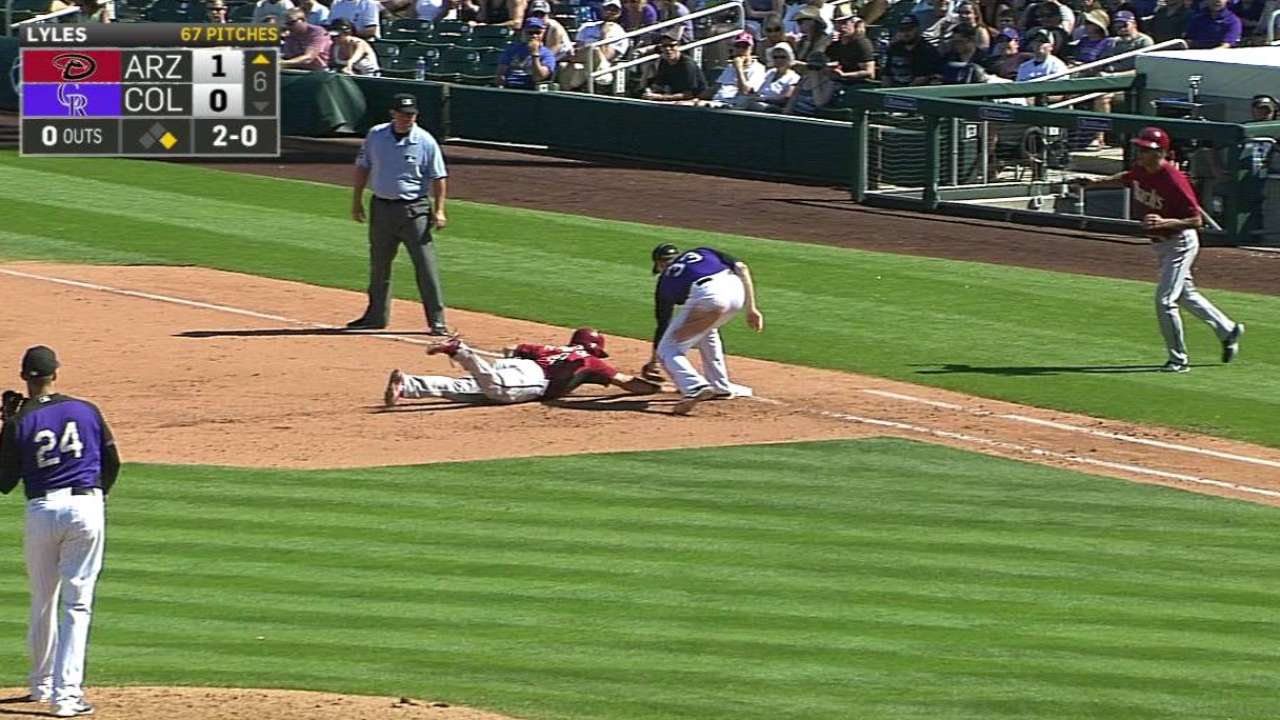 The game also represented a step forward for D-backs right-hander Daniel Hudson, who struck out four and held the Rockies to three hits and two walks over 3 2/3 innings, his longest outing of the spring. Hudson is working his way back after a pair of Tommy John surgeries.
"For a couple of hitters there, I'd lose the release point and fly open a little bit and fall behind," Hudson said. "My two-strike pitches were better today, but I wasn't getting ahead as much as I wanted. It'll come.
"I was pretty disappointed about the way I threw to hitters in the first part of the game. It's the first time I've gone [into] four innings in 2 1/2 years. It kind of comes with it."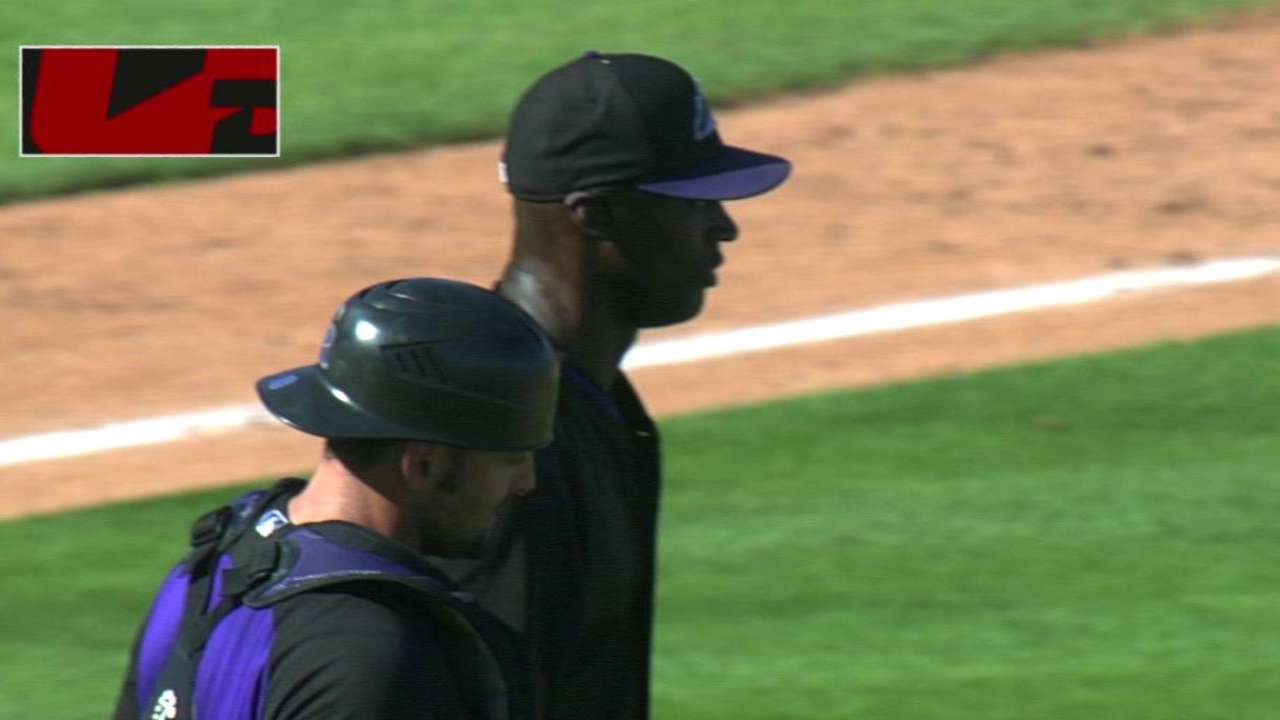 Non-roster veteran Rafael Betancourt, the Rockies' closer before sustaining an elbow injury in 2013 and pitching only in the Minors last season, pitched a scoreless seventh inning to earn the win. He has a 1.17 spring ERA.
Rockies righty Adam Ottavino pitched out of a first-and-third jam in the eighth, and closer LaTroy Hawkins -- pitching in his first ninth inning this spring -- earned a save.
Up next: Eddie Butler, the No. 2 prospect in the Rockies' system, will continue his bid for a rotation job when he faces the Athletics at Hohokam Stadium in Mesa, Ariz, on Monday at 2:05 p.m. MT.
Thomas Harding is a reporter for MLB.com. Read his blog, Hardball in the Rockies, follow him on Twitter @harding_at_mlb, and like his Facebook page, Thomas Harding and Friends at www.Rockies.com. This story was not subject to the approval of Major League Baseball or its clubs.