Mesoraco relieved after quad cramp diagnosis
All-Star catcher exits after pulling up lame running bases in third inning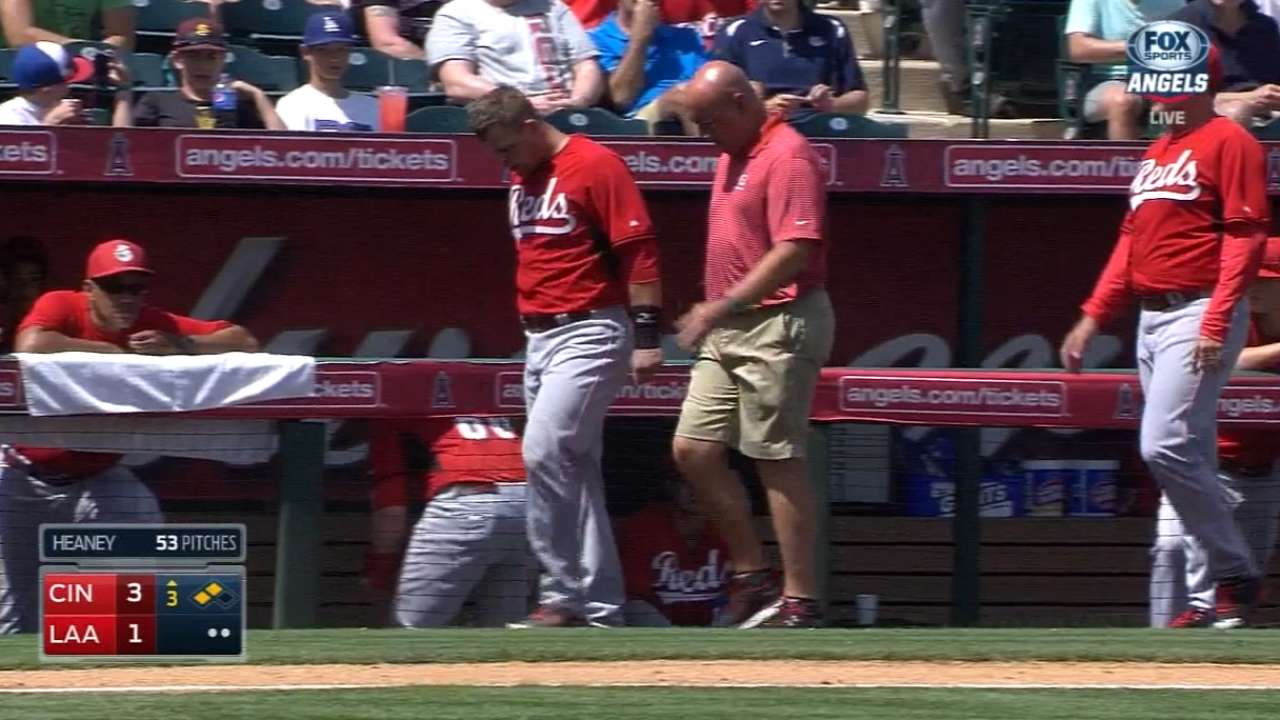 TEMPE, Ariz. -- Reds All-Star catcher Devin Mesoraco felt relieved Sunday afternoon after being diagnosed with a left quadriceps cramp. Mesoraco felt his quad tighten running the bases and worried it was serious when he exited the game vs. the Angels in the top of the third inning.
"There's still some good strength in there," Mesoraco said. "It was hot, maybe I didn't drink enough water. I'm not sure."
Mesoraco grounded to shortstop in his second at-bat and beat out a throw to first base to prevent the double play. When the next batter, Brennan Boesch, lined a double to left-center field, Mesoraco started hurting as he rounded second base for third base.
Along with head trainer Paul Lessard, Mesoraco immediately limped off of the field to be examined. Chad Wallach pinch-ran for Mesoraco and stayed in the game at catcher.
"It's hard to tell whether you actually pulled it or it was a cramp," Mesoraco said. "I've missed Opening Day enough. I want to be in there. Hopefully, I will be fine."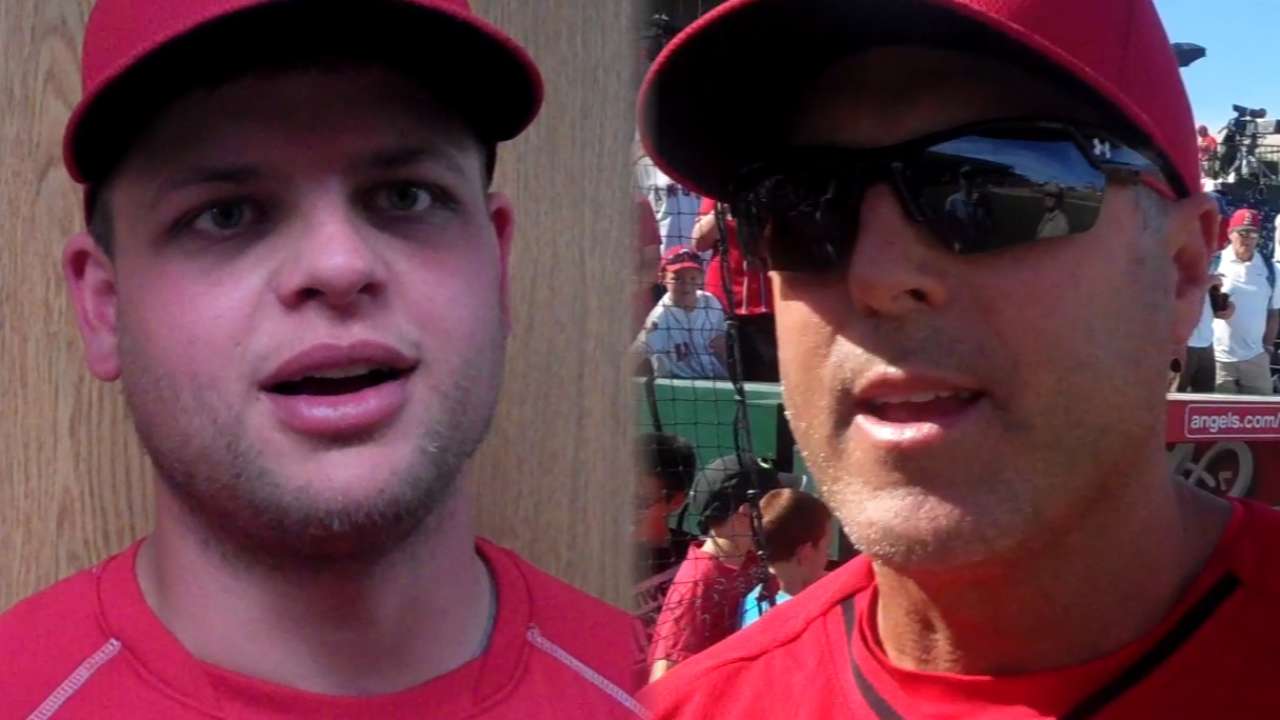 An oblique injury suffered in the final week of camp last year caused Mesoraco to open the 2014 season on the disabled list. That enabled rookie Tucker Barnhart to make the Opening Day roster.
Mesoraco also missed time on the DL last season from April 26-May 15 with a strained left hamstring. Despite the injuries, he batted .273/.359/.534 with 25 home runs and 80 RBIs in 114 games.
On Jan. 26, Mesoraco and the Reds avoided arbitration when he signed a four-year, $28 million contract.
The Reds have been relatively fortunate in avoiding injuries this spring, with Mesoraco already having been an exception. He sustained a concussion from a foul tip off of his mask while catching vs. the Royals on March 7 and missed over a week of games.
Mesoraco felt like he's made up for the lost time. He caught back-to-back nine-inning games on Thursday and Friday.
"If the season were to start tomorrow, I feel good," Mesoraco said. "Maybe not tomorrow, because my quad is sore, but as far as at-bats, I feel fine."
Mark Sheldon is a reporter for MLB.com. Read his blog, Mark My Word, and follow him on Twitter @m_sheldon. This story was not subject to the approval of Major League Baseball or its clubs.