McGowan feels good after back-to-back outings
Dodgers check out relief candidate in intrasquad game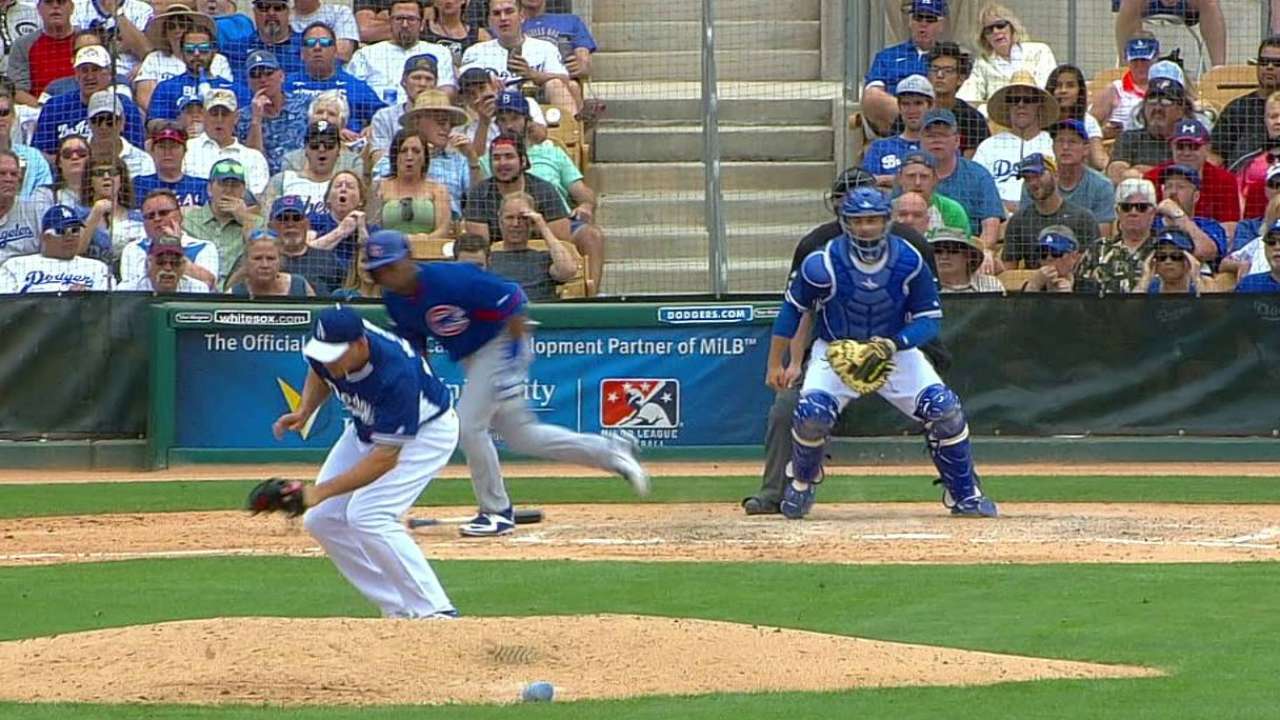 GLENDALE, Ariz. -- Dodgers president Andrew Friedman, manager Don Mattingly and pitching coach Rick Honeycutt made the trek to the Minor League side Sunday to watch reliever Dustin McGowan pitch in an intrasquad game.
McGowan, who allowed a long home run to Mike Trout of the Angels on Saturday, was pitching on back-to-back days for the first time this spring.
"The main thing was to see him bounce back after the game and see that he was ready to go the next day," Mattingly said.
The veteran right-hander's fastball has been clocked as high as 98 mph this spring, although his command has wavered. Not counting the intrasquad game, McGowan has allowed six runs on 12 hits in eight innings this spring.
"I don't think he's comfortable yet," Mattingly said. "We've seen some good sliders, offspeed [pitches], but I don't think he feels as consistent, throwing the ball where he wants. It's Spring Training and a new organization factors with him. That makes the situation tougher to figure out."
McGowan said he felt fine after making 19 pitches Sunday and allowing one run on two hits with a walk in two-thirds of an inning.
"Haven't felt this good since I was completely healthy -- a long time ago," said McGowan, vying for a relief job. "Knock on wood."
McGowan, who has had three shoulder operations and a Tommy John operation during his career, has an unusual contract in which he receives a $1 million bonus if he spends one day on the active roster. But he also is out of options and can't be sent to the Minor Leagues without clearing waivers.
Ken Gurnick is a reporter for MLB.com. This story was not subject to the approval of Major League Baseball or its clubs.