House, McAllister earn rotation spots as Indians cull roster
Swarzak secures bullpen job, while Tomlin, Manship head to Triple-A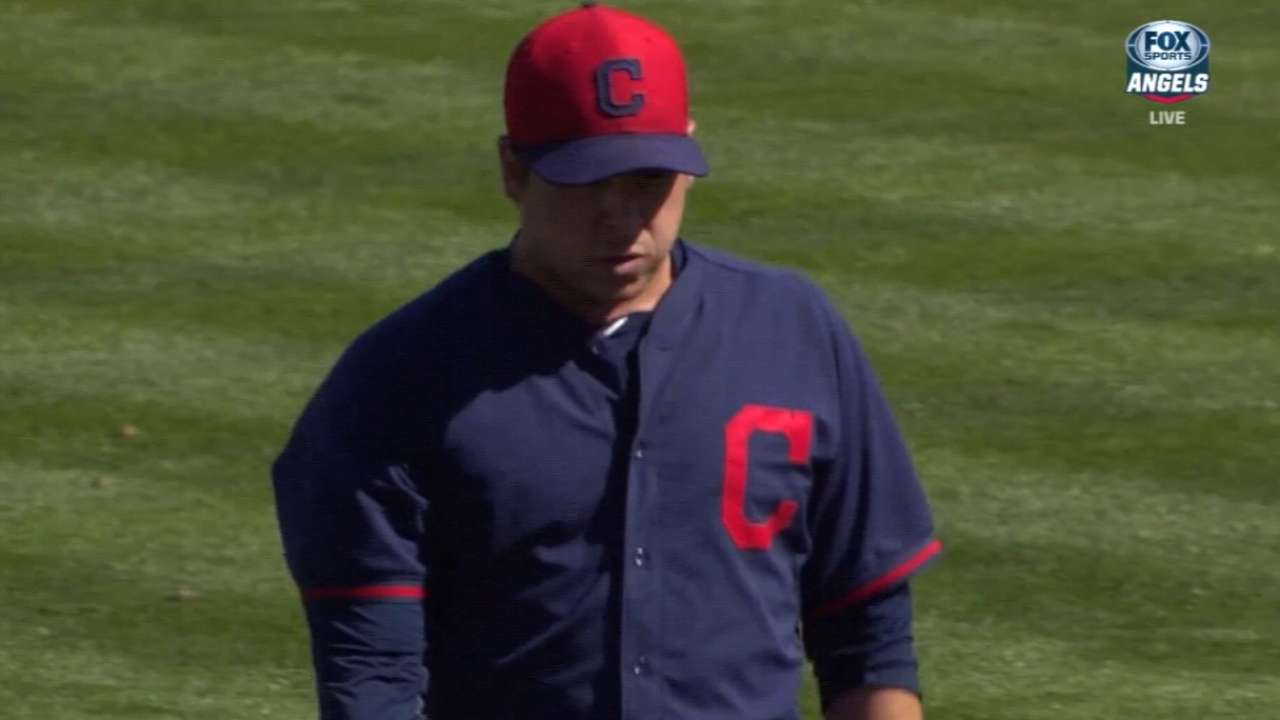 GOODYEAR, Ariz. -- The Indians finalized their rotation Sunday, naming TJ House and Zach McAllister their Nos. 4 and 5 starters.
The right-handed McAllister will start the home opener against the Tigers on April 10 and the left-handed House will take the ball in the series finale April 12. House and McAllister join Corey Kluber, Carlos Carrasco and Trevor Bauer in a rotation likely to evolve throughout the season.
"[House] had a pretty good second half [last season] and showed up in real good shape," Indians manager Terry Francona said. "We just feel like he's very deserving of that spot.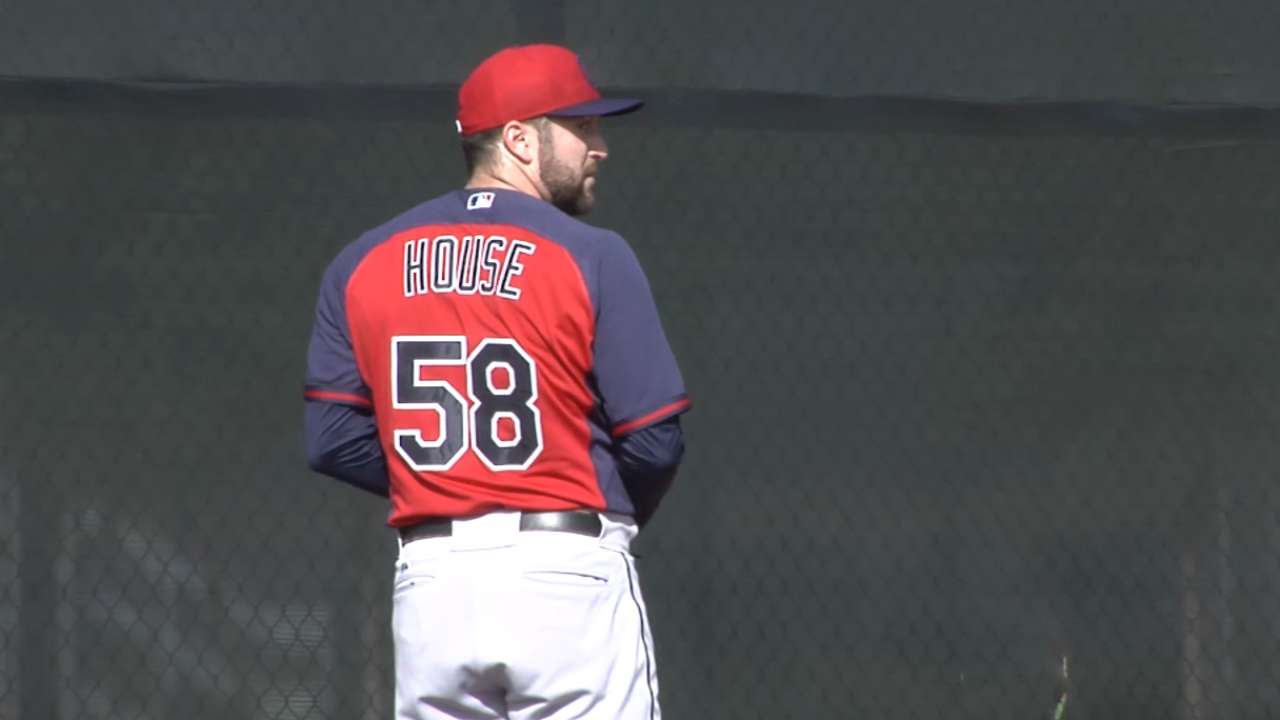 "Zach just came in and kind of blew the doors off, which we all thought he might, knowing his work ethic."
McAllister's precise role will be in flux somewhat as the Indians have three off-days in the season's first two weeks and five in the first month.
"He's going to pitch the fourth game and, because of the unique April with so many days off, and we don't know about weather, we want to use him as a weapon as much as we can," Francona said. "So if that's out of the bullpen a little bit, we may do that. And it's not like he's going to have to earn every start. We basically need a fifth starter once until the 21st, and that's if weather is good. Zach is throwing the ball so well and he's stretched out, give him the start and then we'll figure out how he can impact us from there."
McAllister has a 3.22 ERA and 24 strikeouts in 19 innings this spring. House has a 5.70 ERA in 23 1/3 innings after he gave up four runs to the White Sox on Sunday.
"I thought today was going to dictate a lot of what they were going to do," House said after he left the game.
Francona and pitching coach Mickey Callaway already had seen enough.
"It's nice to know that they believe in me," House said. "By putting me in there it shows they know I can go out there every five days and I want to reward them."
The decisions on House and McAllister mean Josh Tomlin will start the season at Triple-A Columbus, where the Indians earlier this week optioned hard-throwing righty Danny Salazar.
"We all see him helping us as a starter," Francona said of Tomlin, who has a 4.50 ERA in eight innings this spring. "I know this isn't the news he wanted. I do think with some starts under his belt he'll be better situated to have success when we do need him."
Francona and Callaway on Sunday also informed non-roster invitee Anthony Swarzak that will he will make the team's bullpen, while Jeff Manship will start in Triple-A.
"We were surprised there was the opportunity to sign him," Francona said of the right-handed Swarzak. "I mean, he's a guy who has started, but the last two years threw [182] innings out of the bullpen. That's phenomenal. So you have a guy who not only can get outs, but can go multiple innings, has started in the past without being stretched out and has that rare ability to throw a lot of innings."
Chris Gabel is a contributor to MLB.com. This story was not subject to the approval of Major League Baseball or its clubs.