Asche close to returning with an eye on Opening Day
Third baseman recovering from back tightness; Brown's return uncertain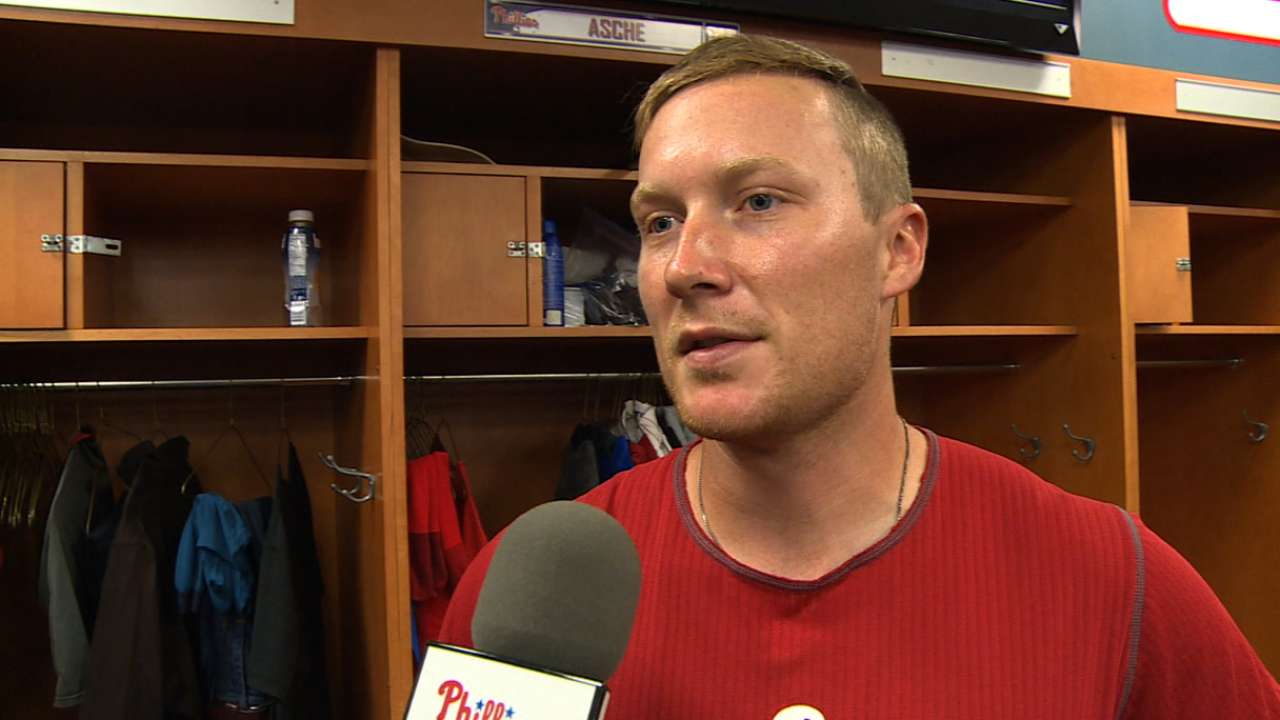 CLEARWATER, Fla. -- The Phillies are down two starters this week because of injuries, but at least one of them is close to a return.
Phillies third baseman Cody Asche went 2-for-4 with a double in a Minor League game Sunday afternoon at Carpenter Complex. The Phillies scratched him from Thursday's lineup because of tightness in the middle of his back.
"It feels good right now," said Asche, who did not play in the field. "I'll see how I respond tomorrow. If we were in June, I'd probably be in the lineup playing, pushing through things. Right now, it's just a matter of taking care of it before the season starts so it doesn't nag and linger."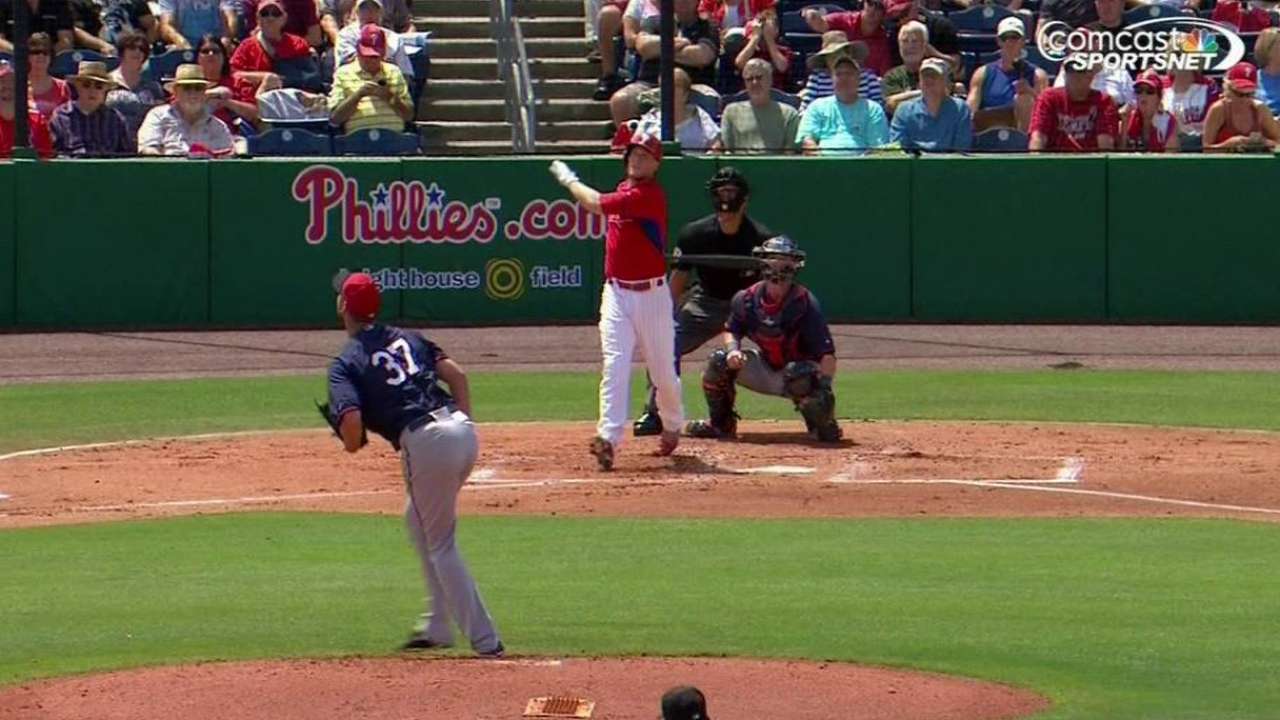 Asche said there is no doubt he will be ready by Opening Day.
Asche is not sure when he might return to the Phillies' lineup, but he considered Sunday a good step forward.
Right fielder Domonic Brown has not played since March 19 because of tendinitis in his left Achilles. He has been recovering slowly, but he said he hopes to be a designated hitter in a Minor League game Monday at Carpenter Complex.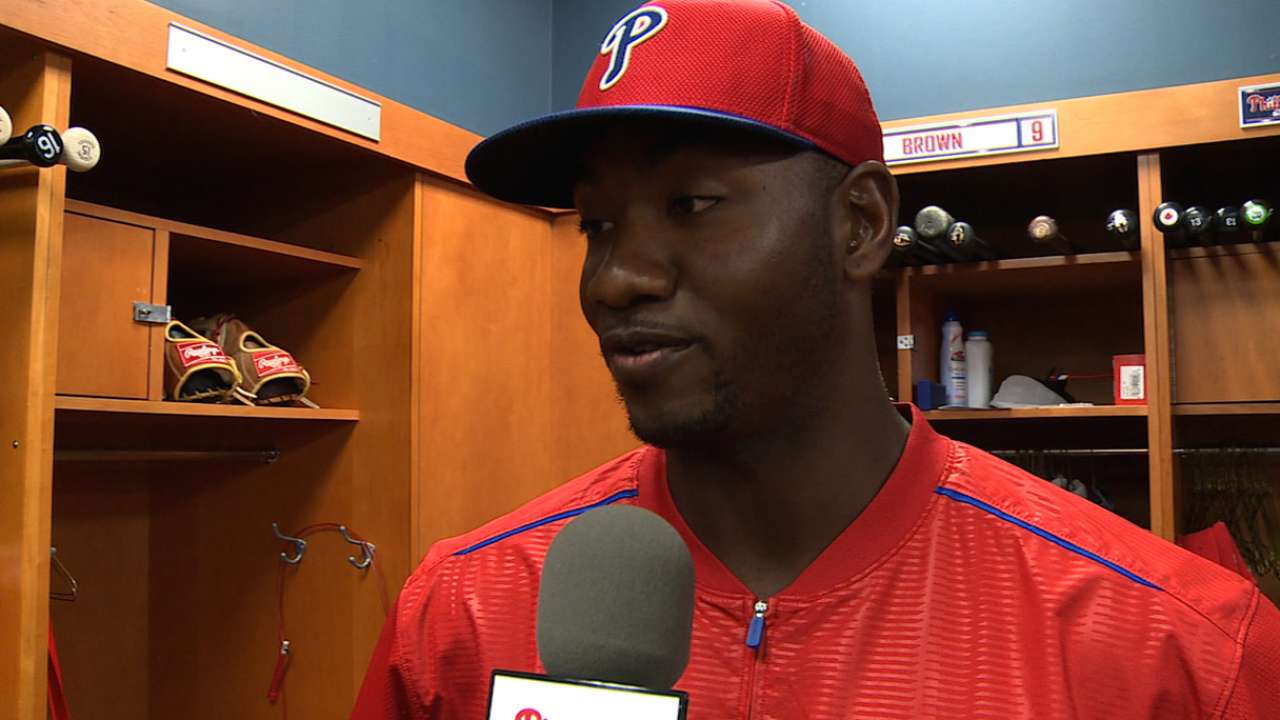 "I'm going to try to get some at-bats," he said. "I don't know for sure yet, but I'm pretty sure that's the plan. It depends how I feel coming tomorrow."
Phillies manager Ryne Sandberg expressed doubts Brown will be ready by Opening Day, although Brown seemed optimistic.
Todd Zolecki is a reporter for MLB.com. Read his Phillies blog The Zo Zone. Follow him on Twitter. This story was not subject to the approval of Major League Baseball or its clubs.