Scioscia: Angels 'likely' to begin year with four starters
Pitching prospects Heaney, Tropeano could start in Minors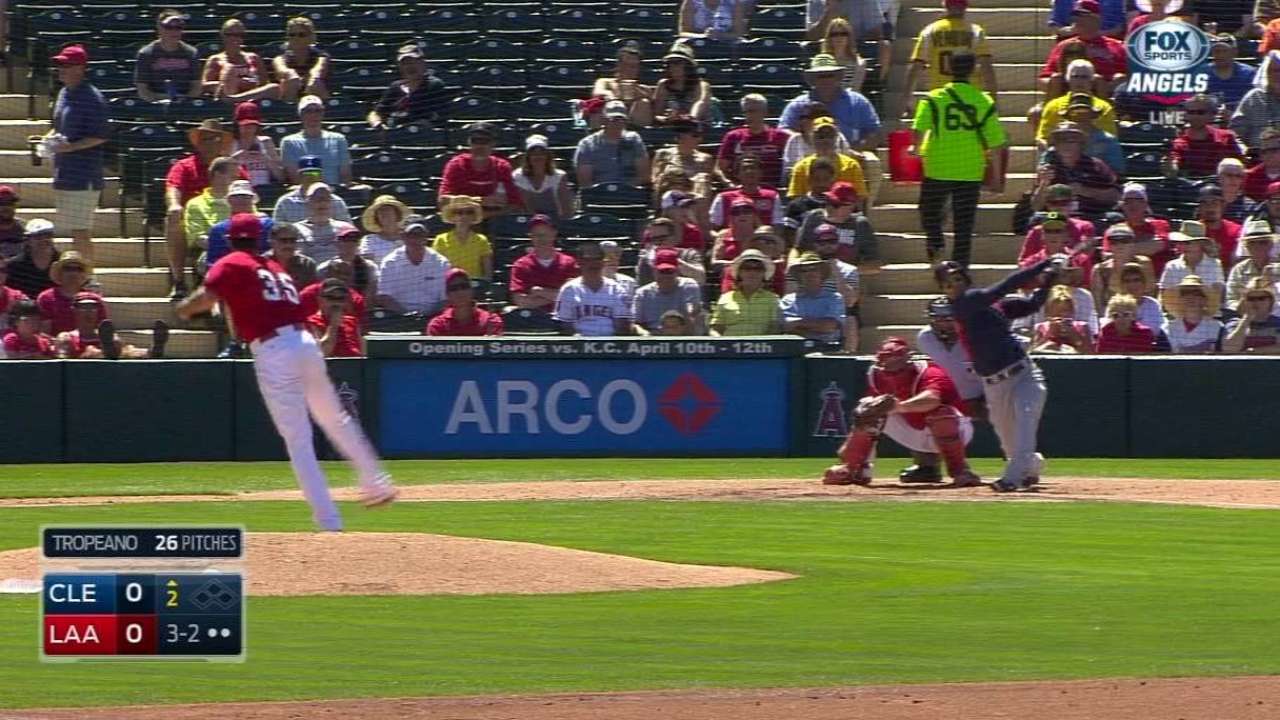 The decision to go with four starters would mean that two of the club's top pitching prospects Andrew Heaney (No. 1, per MLB.com) and Nick Tropeano (No. 5) will start in the Minors, where they can continue to develop as starters.
The Angels' pitching staff now appears set, with Huston Street, Joe Smith, Mike Morin, Fernando Salas, Cesar Ramos and Vinnie Pestano locked in and long relievers Drew Rucinski and Jose Alvarez likely making the Opening Day roster.
As far as the position player portion of the roster -- namely the second base job -- Scioscia said they've drafted up a couple hypothetical rosters but haven't yet settled on one.
"One of the things is, a lot of guys who are playing well, it might come down to what the fit is on the team. So there's a couple different ways," Scioscia said. "There's some things that might happen that might affect somebody's standing on the team in a positive or negative way, just to get the whole roster to be as deep as you can."
Other news from Sunday:
• Scioscia said he and most of the regulars will return to Anaheim after Tuesday's game for the upcoming Freeway Series.
• C.J. Cron had another big day Sunday, going 2-for-3 with a mammoth home run beyond the left-field berm, as well as a perfectly-executed hit and run. Cron is now hitting .421 this spring.
"He's comfortable in the box, put on a hit-and-run and hit a home run today, so he's showing some versatility," Scioscia said. "I think using all fields is important, too. Right now he's swinging the bat great."
Cash Kruth is a reporter for MLB.com. Follow him on Twitter at @cashkruth. This story was not subject to the approval of Major League Baseball or its clubs.