Brewers experiment with Parra at first, Jimenez at catcher
MESA, Ariz. -- Spring Training offers clubs a chance to experiment, and the Brewers took advantage Sunday by getting a look at Gerardo Parra at first base and Luis Jimenez at catcher.
Parra started at first against the A's in a Cactus League game at Hohokam Stadium. The outfielder has never played the position in a regular-season game, but has been taking ground balls throughout camp.
Brewers manager Ron Roenicke said he wanted to get Parra some game action at first base just in case a situation arises in the regular season where the club needs another option at the position. Jonathan Lucroy is also a candidate to spell starting first baseman Adam Lind.
"Trying to figure out what can happen during ball games," Roenicke said. "If [Parra's] really good at it and Lind's down for a couple days, you just don't know. He looks great. He works at it all the time. Getting him more experience with all the situations that can come up in a ball game."
Jimenez, meanwhile, caught a bullpen session by Neal Cotts at the Brewers' Spring Training complex. Jimenez has played exclusively in the infield as a big leaguer, but he originally signed as a catcher with the Angels in 2005 and still has his own catching gear.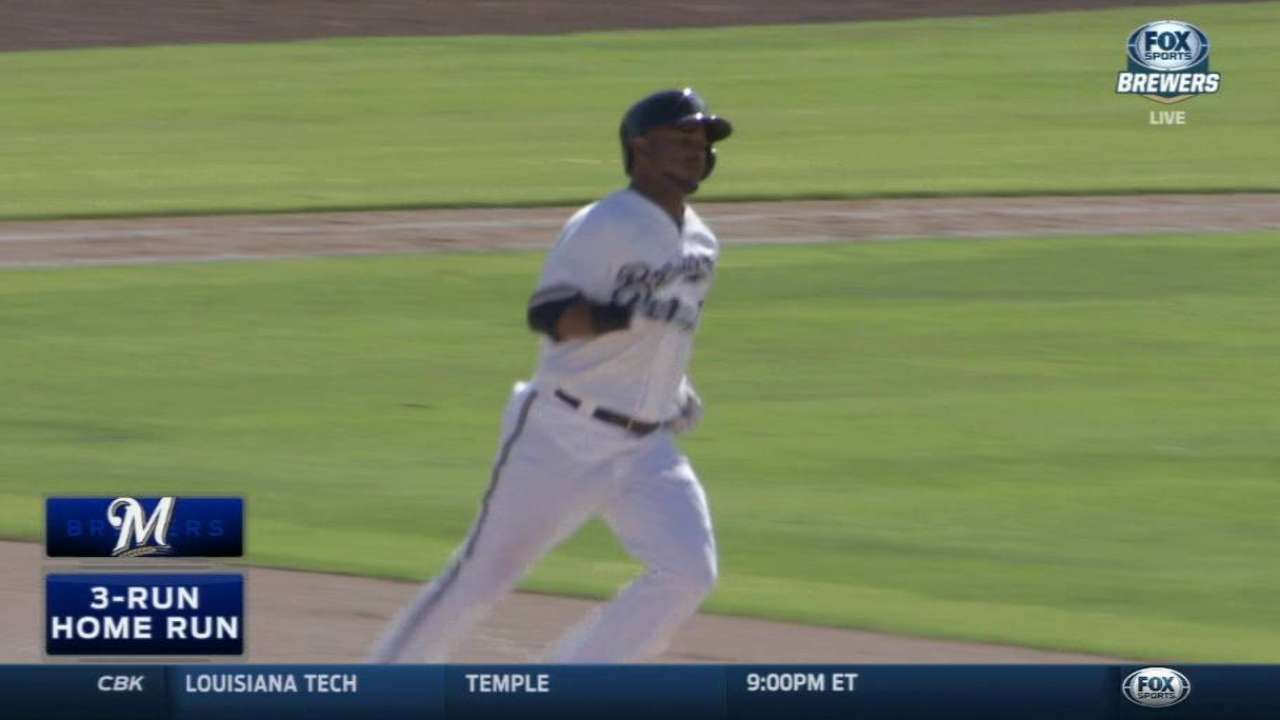 Jimenez is competing for a bench job, and having versatility as a potential third catcher in an emergency situation helps his case to make the Opening Day roster.
"If he's going to be on our squad, it's nice to have somebody who can do that job," Roenicke said. "He's been going out and warming up pitchers between innings. He's pretty good at it."
Austin Laymance is a reporter for MLB.com. This story was not subject to the approval of Major League Baseball or its clubs.