Utley homers twice in tie with Tigers
Canzler also goes deep; Harang strikes out five over 5 1/3 innings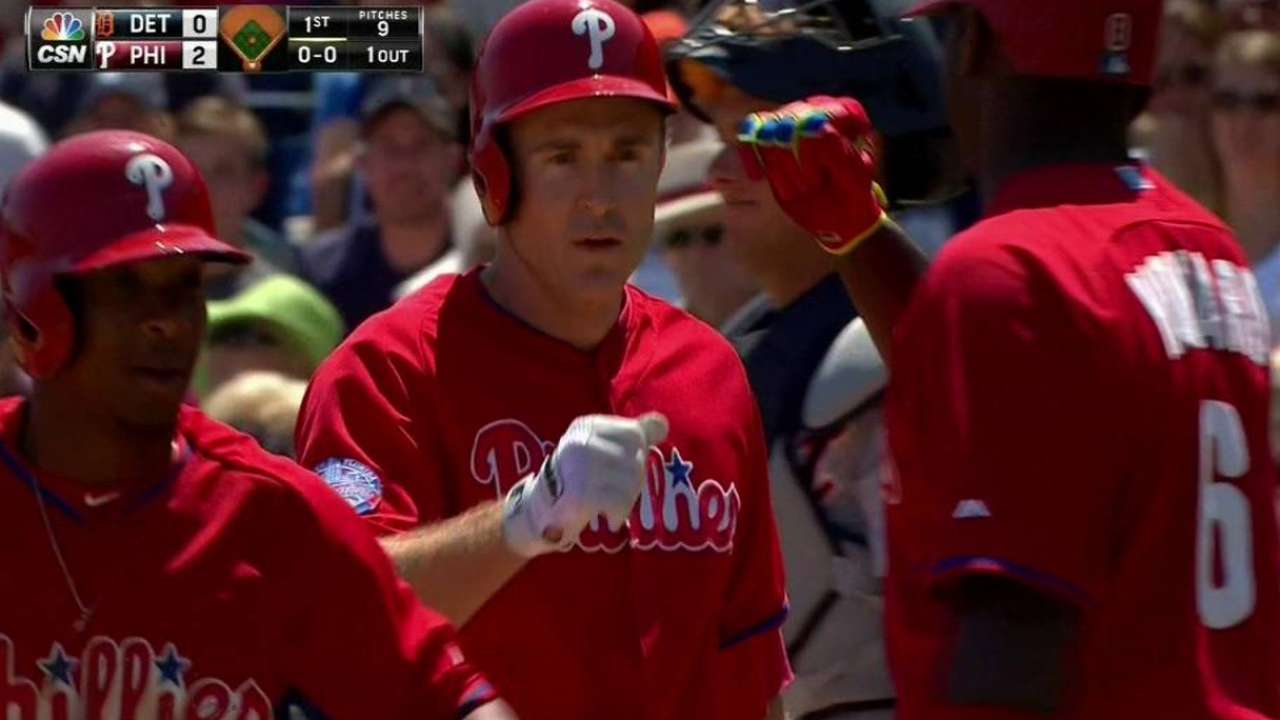 CLEARWATER, Fla. -- The Tigers finally jumped on Phillies right-hander Aaron Harang on Sunday at Bright House.
Harang threw three hitless innings before Tigers right fielder Tyler Collins hit a solo home run and Tigers left fielder Yoenis Cespedes hit a two-run home run in a 4-4 tie with the Phillies.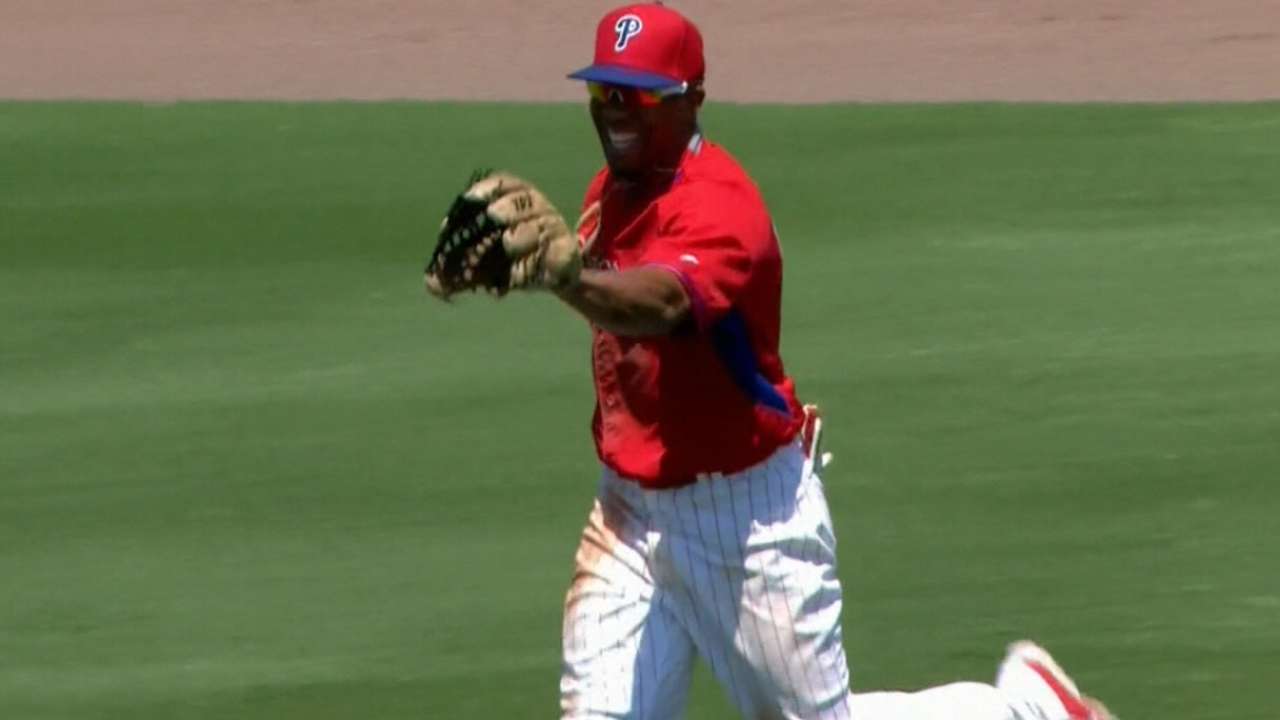 Phillies second baseman Chase Utley hit a two-run home run to right field in the first inning. It was the first home run of the spring for Utley, who played in just his 10th game this spring after recovering from a sprained right ankle.
Utley hit his second homer of the spring in the fourth, a solo shot to right.
"Chase swung the bat very well," Phillies manager Ryne Sandberg said. "He just looks like he's ready to go on the offensive side of things. Probably his whole game is ready as we speak."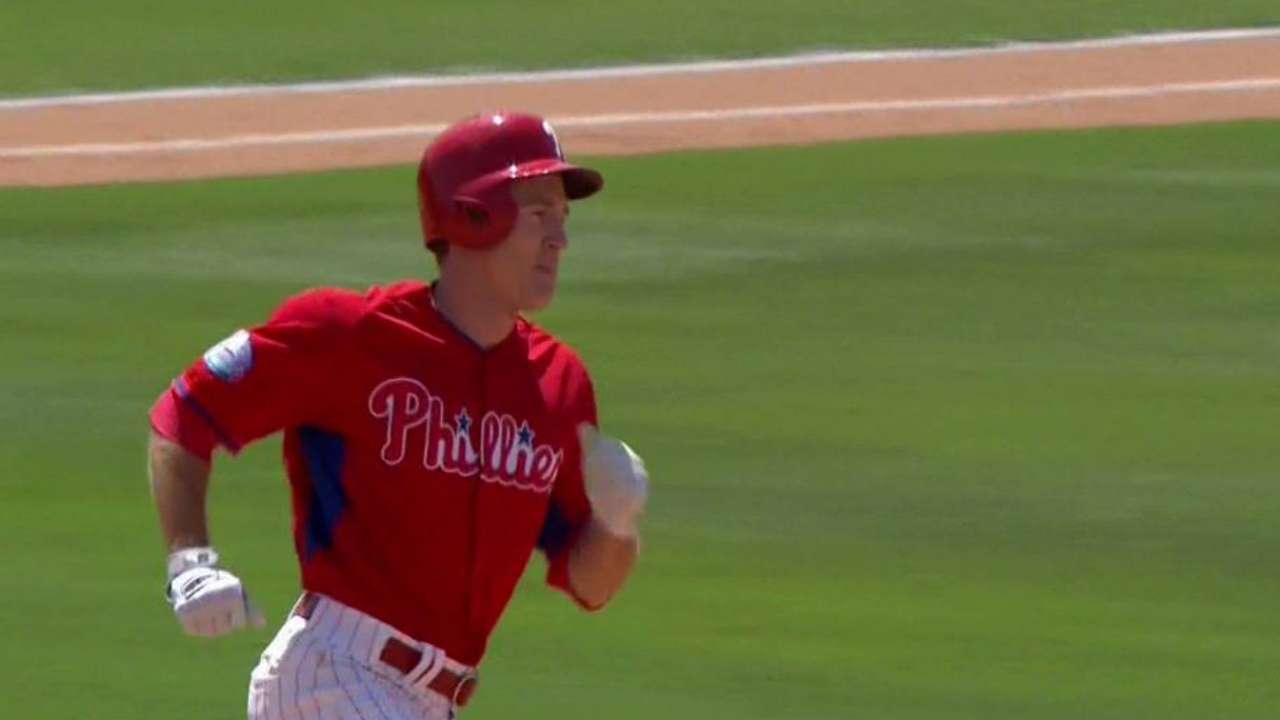 Tigers right-hander Anibal Sanchez struck out 10 over 6 1/3 innings, but allowed three home runs -- two to Utley and one to Russ Canzler in the sixth which tied the game at 4. Sanchez surrendered four runs on five hits with one walk.
"I think [Utley] was [waiting] for the curveball. I threw him two curveballs and he hit them pretty good," Sanchez said. "He's a pretty good hitter. ... He was ready for it."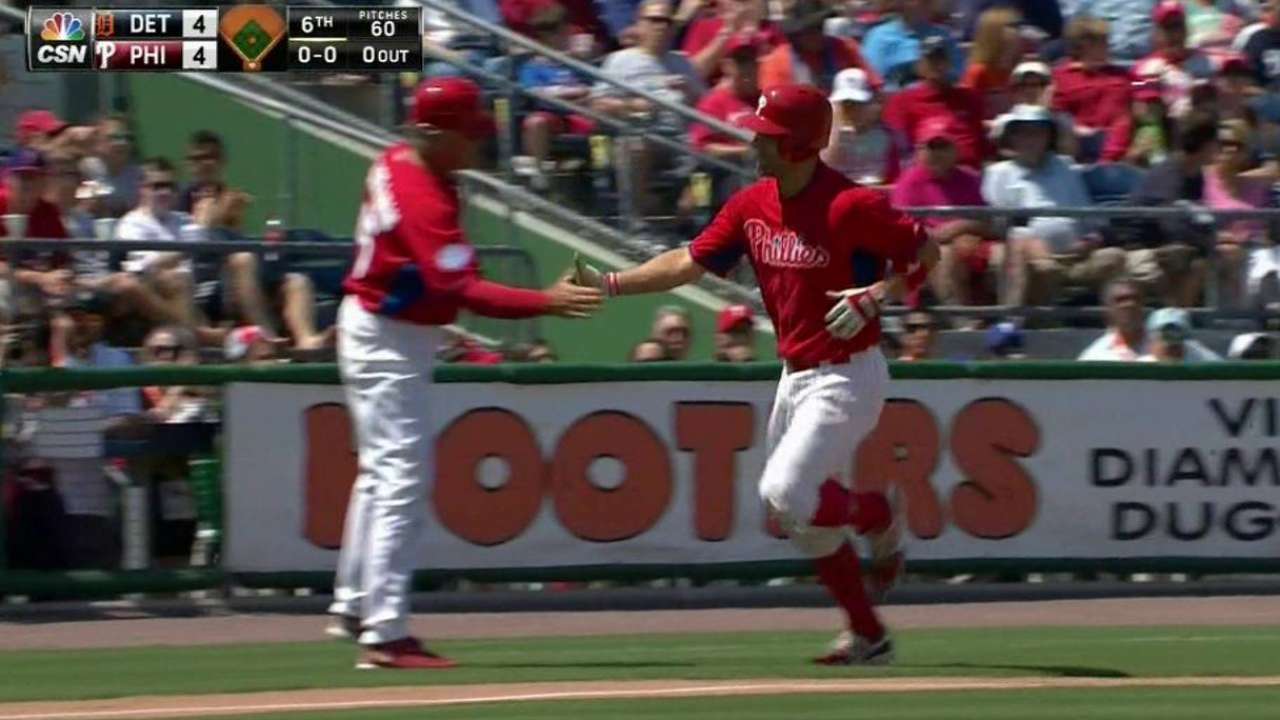 Harang allowed four runs (three earned) on five hits over 5 1/3 innings with five strikeouts and two walks for the Phillies.
Up next: Phillies prospect Zach Eflin will start for the Phillies on Monday at 1:05 p.m. ET against the Pirates in Bradenton. Fans can listen to the game exclusively on a live webcast. The Phillies acquired Eflin in December as part of the Jimmy Rollins trade. Elfin is the Phillies' fifth-ranked prospect according to MLB.com.
Todd Zolecki is a reporter for MLB.com. Read his Phillies blog The Zo Zone. Follow him on Twitter. This story was not subject to the approval of Major League Baseball or its clubs.