Rays' relievers build up with back-to-back outings
Consecutive days' work allows bullpen to simulate season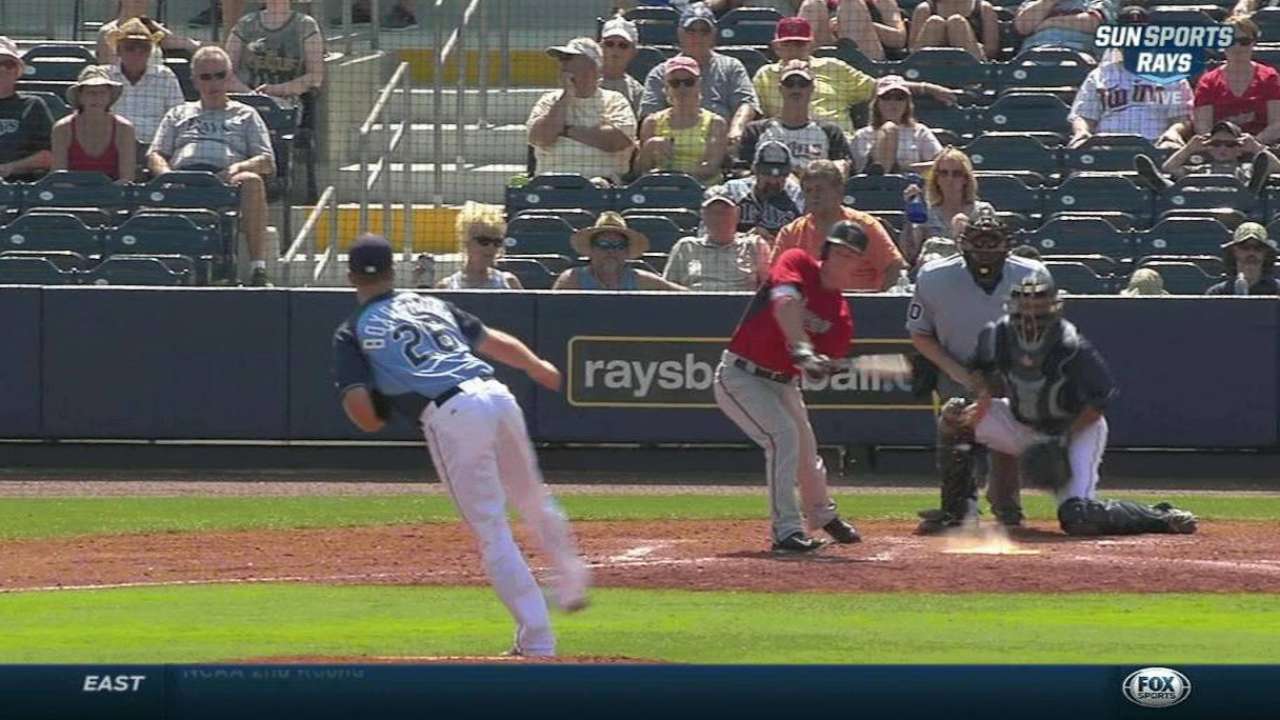 FORT MYERS, Fla. -- Back-to-back outings are in order for many members of the Rays bullpen this week.
Rays manager Kevin Cash explained that relievers progressing to the point where they can pitch back-to-back outings, like they often do during the season, is a pivotal point of Spring Training.
"Just kind of a normal thing," Cash said. "If it works out where we can match up a little bit [in Sunday's game] or [Monday], we'll do that. Some guys will throw a full inning, some two-thirds of an inning, some guys will get four outs depending on how we line it up going forward."
Brad Boxberger started for the Rays Sunday against the Red Sox, pitched one perfect inning, and is scheduled to pitch again Monday.
Going back-to-back is "big," Boxberger said. "Especially as a reliever and being able to recover fast and be able to bounce back and have the same quality stuff you had the day before."
Boxberger allowed that making back-to-back outings has its challenges, including seeing how well his body is prepared to recover in a short period of time.
"And being able to get going again [the next day]," Boxberger said. "Kind of take it and see how I can recover and being able to do it two or three times during the year and being able to go in April."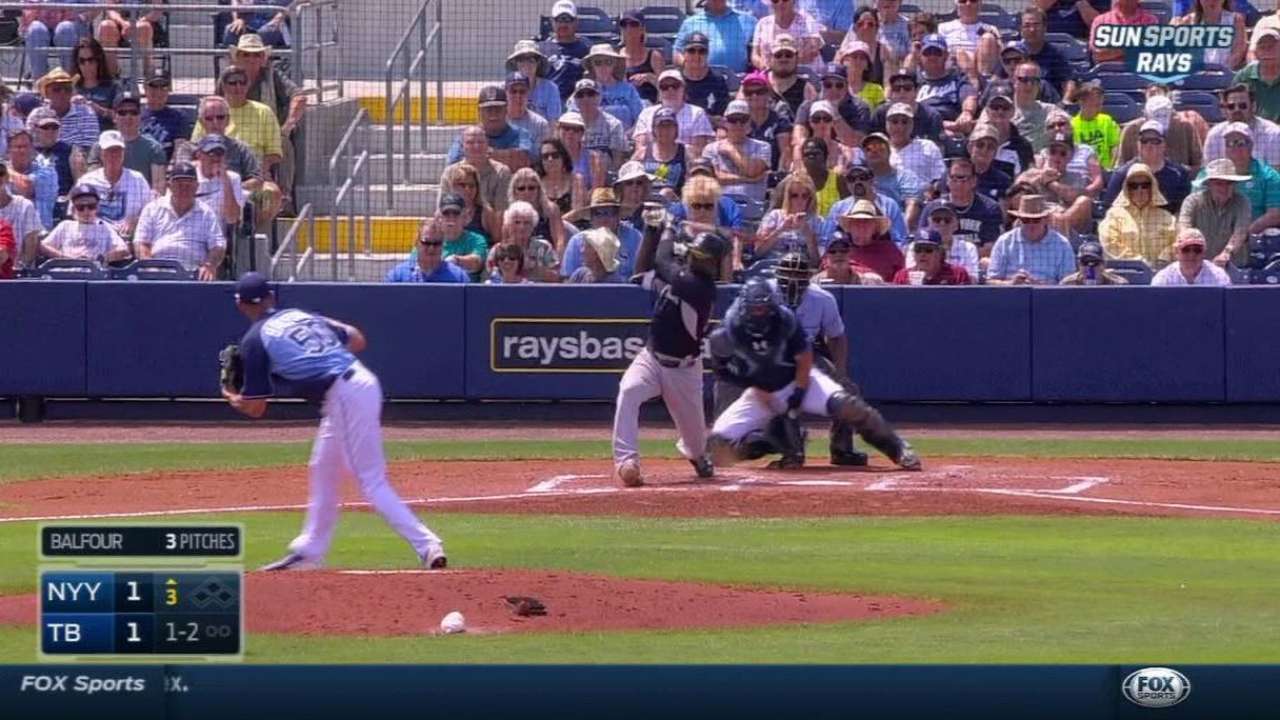 Fellow reliever Kevin Jepsen pitched in a Minor League game Sunday and will pitch Monday, too. Also going back-to-back on Sunday and Monday will be Ernesto Frieri and Kirby Yates. Cash noted that Grant Balfour, who pitched Sunday, was not scheduled to make back-to-back outings.
Balfour said he's had Spring Trainings in the past when he did not have back-to-back outings.
"That year in Oakland, I think I had 27 for 27 saves and I didn't go back-to-back [during Spring Training] and I had four [spring] games," Balfour said. "So I guess I don't have to do it. ... You don't really have to do it. But I mean it's nice to do it and rebound from it and stuff like that. It's something that you would typically do."
Bill Chastain is a reporter for MLB.com. This story was not subject to the approval of Major League Baseball or its clubs.