Despite encouraging results, Angels won't rush Richards
Scioscia sticking with starter's initial timetable even after strong outing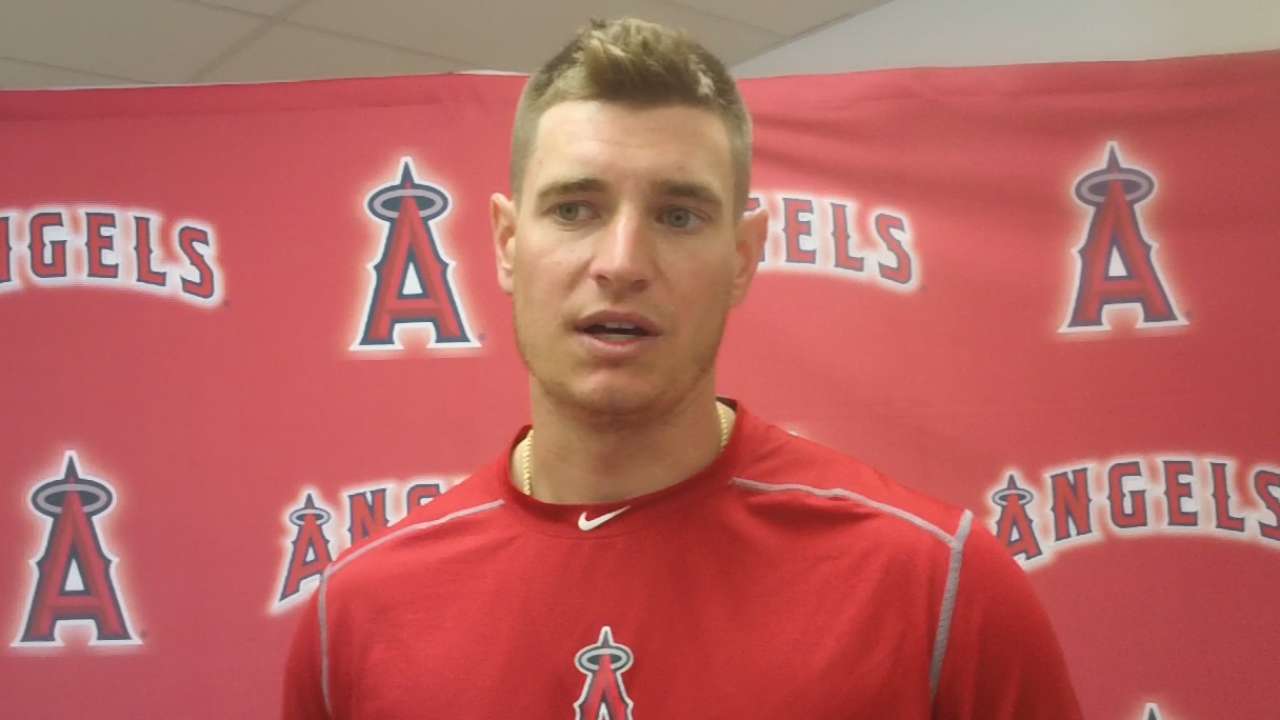 TEMPE, Ariz. -- Garrett Richards' outing Saturday made the young right-hander giddy, raising the question if his 2015 debut could come sooner than planned.
The answer is no, as far as Angels manager Mike Scioscia is concerned.
"No, I think the timeline is pretty accurate," Scioscia said Sunday. "I think there's windows. This thing is not going to be rushed."
Richards threw 69 pitches in five scoreless innings Saturday, holding the Rockies' Triple-A squad to one hit while striking out five.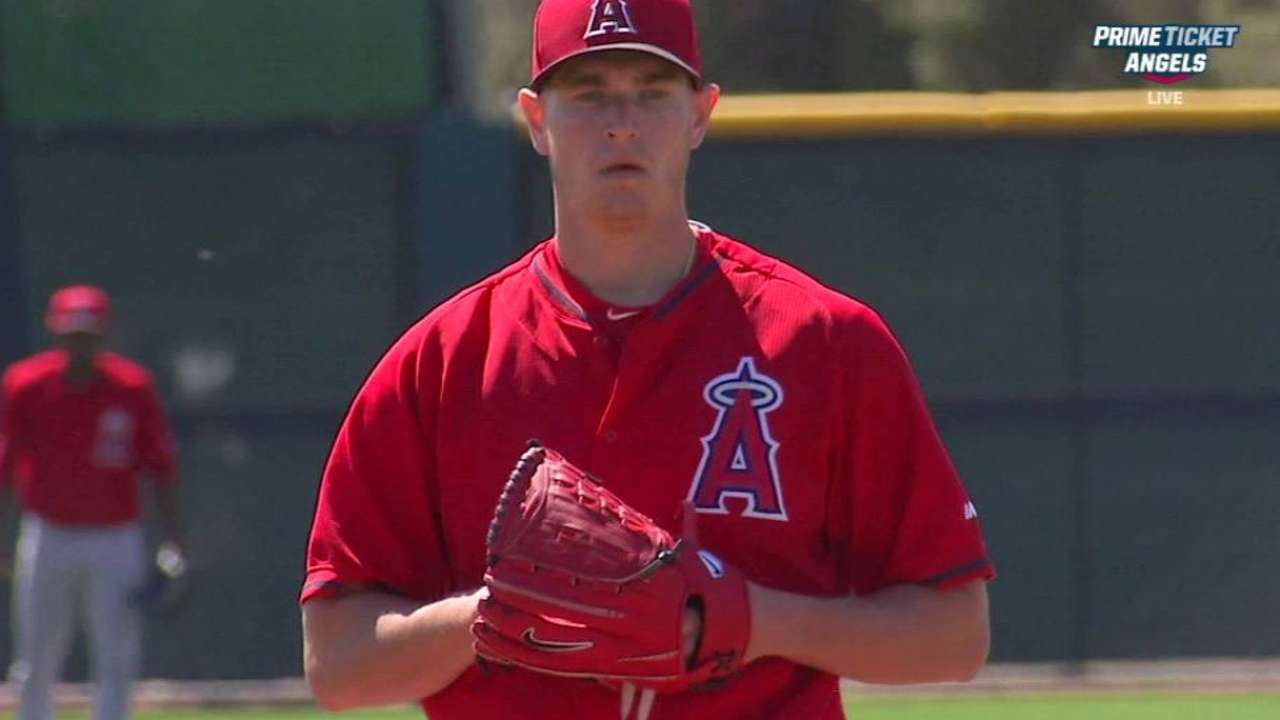 The right-hander next throws on Thursday, as he continues to build arm strength in his recovery from surgery on his left knee.
Scioscia confirmed Sunday the club likely will open the season with 12 pitchers and four starters because of the early-season schedule. The Halos won't need a fifth starter until April 14. Although the natural progression of Richards' workload would put him tentatively in line for that outing, Scioscia isn't planning on getting Richards back that quickly.
If Richards begins the season on the 15-day disabled list, retroactive to March 27, he'll be eligible to come off April 11.
"I think where Garrett is, I think you definitely want him to try to go out there and throw 100 pitches at some point, whether it's in a controlled environment or in a game, before you're comfortable with setting him loose," Scioscia said.
Cash Kruth is a reporter for MLB.com. Follow him on Twitter at @cashkruth. This story was not subject to the approval of Major League Baseball or its clubs.