Day stresses importance of health for Reds in 2015
Cincy broadcaster speaks with MLB.com before regular season begins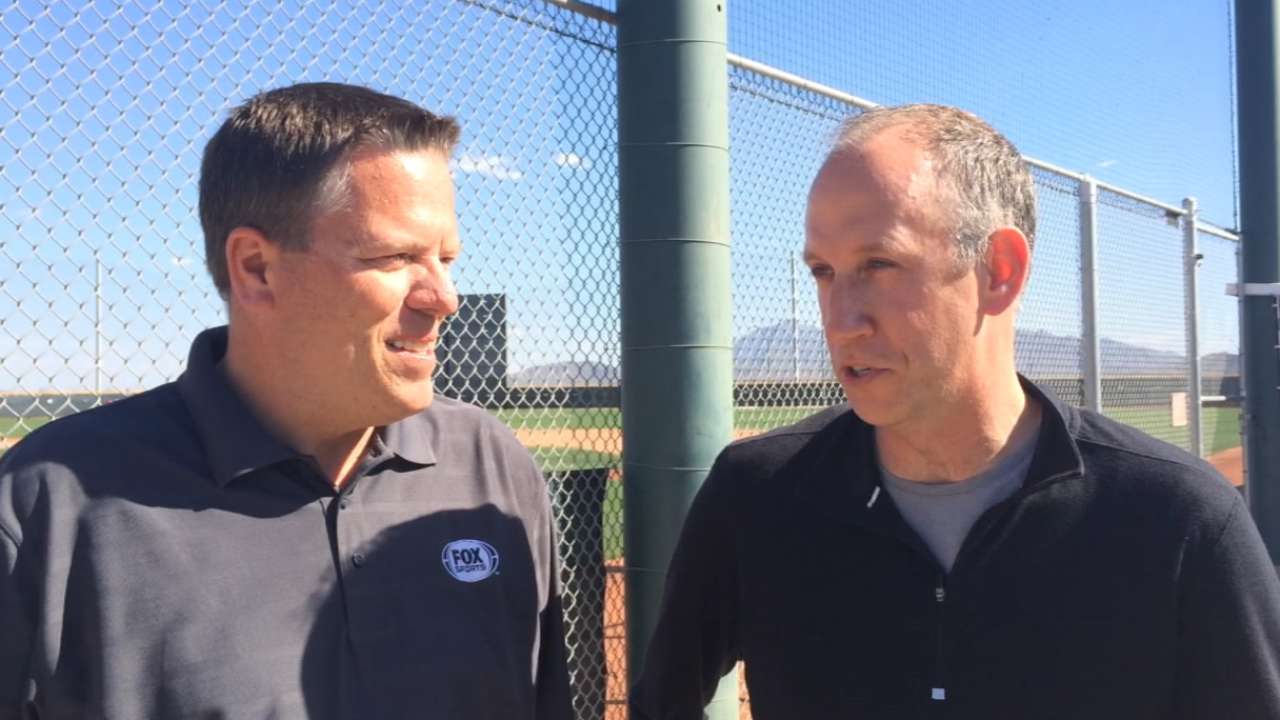 GOODYEAR, Ariz. -- There will be lots of eyes on the Reds this season to see if and how they can bounce back from a disappointing 2014.
One of those pairs of eyes belongs to someone who will be covering a vast majority of Reds games in his role as a pregame/postgame host and sideline reporter for Fox Sports Ohio, Jim Day.
In his 14th season with the club, Day joined me recently for a discussion about the upcoming Reds season.
The exchange started with Day being asked to finish a sentence:
The Reds will contend in the National League Central in 2015 if …
"It's kind of a two-part answer, and one of them has been a cliché for this team, but they've got to stay healthy," Day said. "Health hurt them so bad last year, and it was to key players. I think if you have a healthy [Joey] Votto, a healthy [Jay] Bruce, a healthy [Brandon] Phillips, then you're going to have more offense for this team.
"One thing people kind of overlook when they talk about this team, they talk about losing two starters, but the bullpen was the worst in the National League last year. If they don't shore up that bullpen, especially with two new starters -- three even to begin the season before Homer Bailey's comeback, that bullpen has to be solid. It has to be in the upper echelon in the National League for them to contend."
Staying on the topic of pitching, namely the regular top three of the rotation, is it enough?
"Johnny Cueto, in any year, is amongst the top three or top five pitchers in all of baseball," Day said. "When you add in the fact that it's a contract year for him and he's right in his prime, look out, you could see a 20-win pitcher in Johnny Cueto again."
How pivotal is the contribution from a healthy Joey Votto?
"If they don't have a healthy Joey Votto, it's going to be a long, long year."
Other topics covered are new acquisition Marlon Byrd and the importance of manager Bryan Price having a year of experience under his belt running the team on the field.
Click on the video above to watch the whole discussion.
Mark Sheldon is a reporter for MLB.com. Read his blog, Mark My Word, and follow him on Twitter @m_sheldon. This story was not subject to the approval of Major League Baseball or its clubs.