Hamels named Phillies' Opening Day starter
Harang to follow left-hander in rotation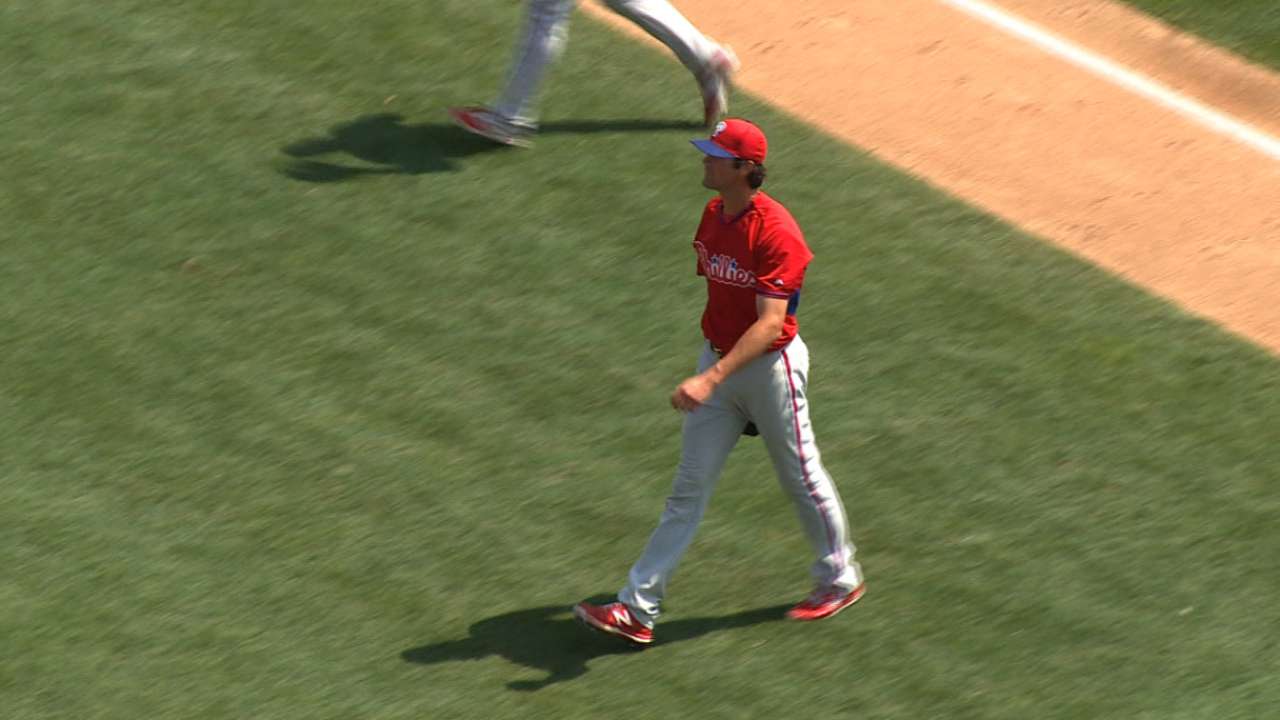 CLEARWATER, Fla. -- Phillies manager Ryne Sandberg smirked Thursday when asked about his Opening Day starter.
"It's a secret," he said.
Everybody in the world knew it would be Phillies left-hander Cole Hamels. It literally could be nobody else. But Sandberg made the obvious official Sunday afternoon at Bright House Field, where he anti-climatically announced Hamels is the guy.
"It'll be Hamels and [Aaron] Harang to start the season, officially, in that order to start the year," Sandberg said after a 4-4 tie with the Tigers.
Hamels will face the Red Sox on April 6 at Citizens Bank Park. It will be the second Opening Day start of his career.
Sandberg said the Phillies have not lined up anything beyond that, but David Buchanan and Jerome Williams will be the Nos. 3 and 4 starters.
The No. 5 starter is expected to be Sean O'Sullivan or Kevin Slowey with O'Sullivan, who is in Minor League camp, considered the favorite. The Phillies do not need a No. 5 starter until April 12, and the organization is hopeful Chad Billingsley will be able to join the rotation before the end of April.
Billingsley is recovering from a pair of right elbow surgeries.
But Hamels will pitch Opening Day. How long he remains in the Phillies' rotation remains to be seen. He is available in a trade, but the Phillies have not found an offer they like.
Todd Zolecki is a reporter for MLB.com. Read his Phillies blog The Zo Zone. Follow him on Twitter. This story was not subject to the approval of Major League Baseball or its clubs.