Wilson, Casali in tight race for back-up catcher spot
Rays' Cash needs more time to make decision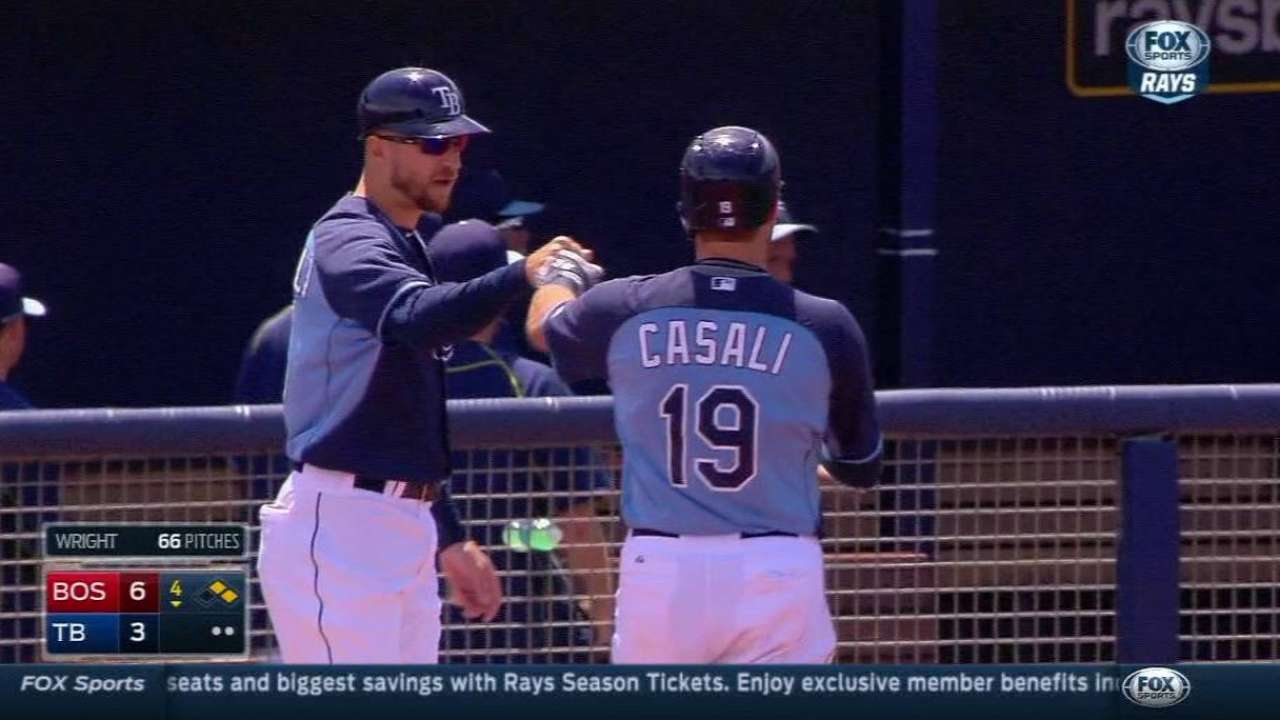 FORT MYERS, Fla. -- The Rays have a pleasant problem: Two catchers they like competing for the back-up spot.
While Rene Rivera will be the starter, the Rays are confident his backup will be able to give the team some quality play since the choice is between Bobby Wilson and Curt Casali.
"I think both guys have had good camps," Rays manager Kevin Cash said. "They've shown what they need to show. And we've kind of anticipated that that would happen. So there are going to be some discussions and decisions that have to be made.
"Obviously, we're not ready to do that quite yet. We want to let some things play out. But for Curt and Bobby both, they've been outstanding getting their work in and putting their best foot forward."
Cash likes what Casali is doing offensively.
"At the Trop when he came in early, he had a different swing there than he does now," Cash said. "I know he's been continuing to work. I know his BP, his game swings, everything is in a much better spot now [than last season], even than it was in January. It's nice that he's putting forth a strong effort to improve on that."
Cash noted that he sees Casali trying to "drive the ball a little more."
"His emphasis now has been hit the ball where it's pitched," Cash said. "If he gets a pitch he can handle, do something with it. And I think he's done that. Even some of his outs. Some hard line outs, some deep fly balls to the pull side, that's been nice to see."
While Cash likes what he's seen from Casali's offense, he would not say one catcher or the other was stronger offensively or on defense.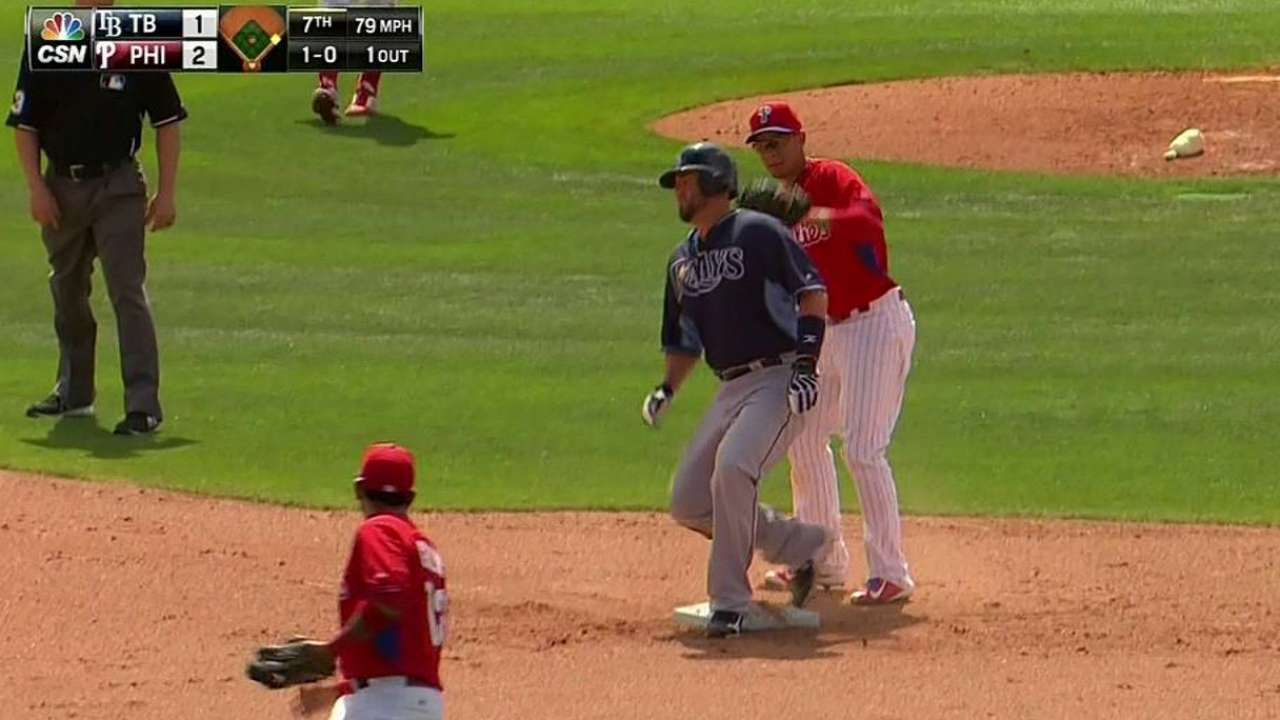 "We knew Bobby," Cash said. "A little more of a track record, history at the Major League level. I think that helps. I think we all think Curt is a very strong defender. Both of them are. There hasn't been separation there because they've both played so well. They block the ball well, catch the ball well, and they've thrown the ball well.
"Bobby, as his arm has gotten into shape, has been better the last 10 days."
Wilson signed with the Rays as a free-agent in December. He spent most of the 2014 season with Triple-A Reno, but appeared in two games for the D-backs. That was his first Major League action since 2012.
Casali came to the Rays in March of 2013 in a trade that sent left-hander Kyle Lobstein to the Tigers. He made his Major League debut with the Rays last season, appearing in 30 games and making 22 starts at catcher.
Bill Chastain is a reporter for MLB.com. This story was not subject to the approval of Major League Baseball or its clubs.