Verlander resumes throwing, status uncertain
Right-hander scheduled to make final spring start Thursday vs. Yankees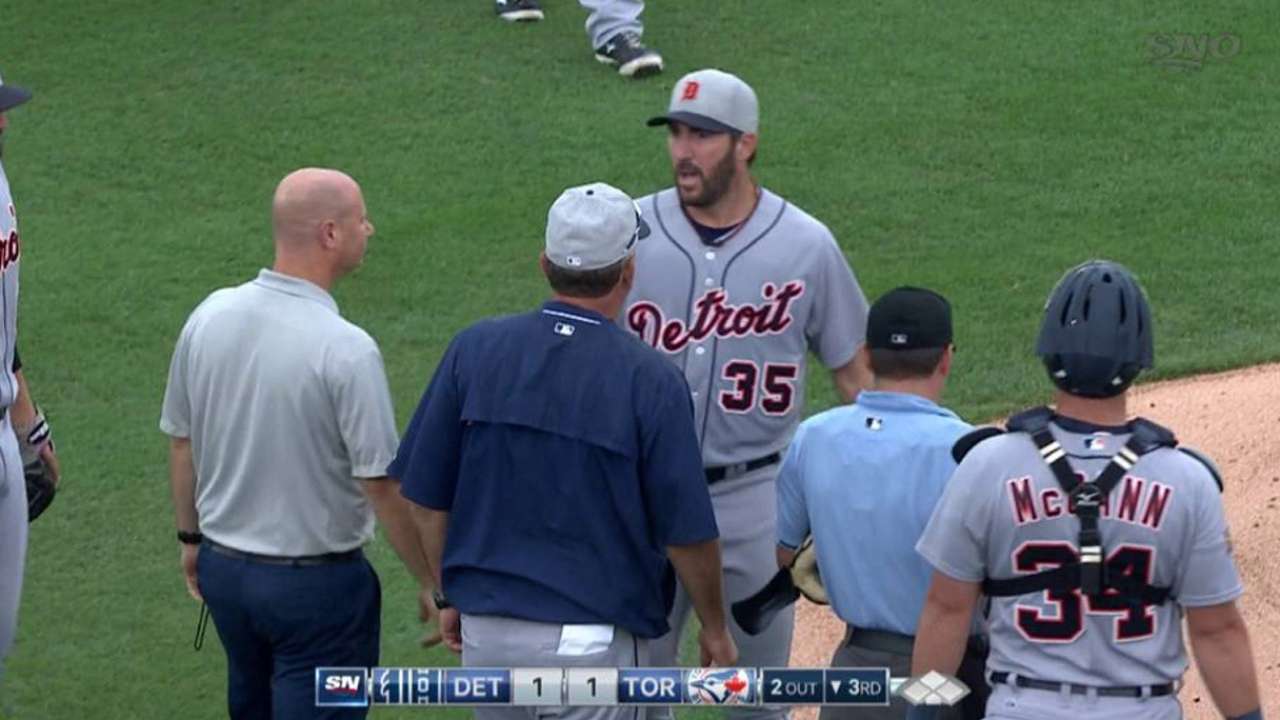 CLEARWATER, Fla. -- Justin Verlander resumed throwing Sunday morning, but the Tigers still aren't sure if he'll make his scheduled start Thursday.
Verlander did some "light tossing" at Joker Marchant Stadium, manager Brad Ausmus said. The right-hander still felt some tightness in his arm, but he came through the throwing session feeling OK.
Verlander left his Grapefruit League start Friday due to tightness in his right triceps, an injury officially listed as a cramp. He reported back Saturday still feeling sore, but told Ausmus early Sunday he had improved.
"It's good that he came back feeling better the second day," Ausmus said.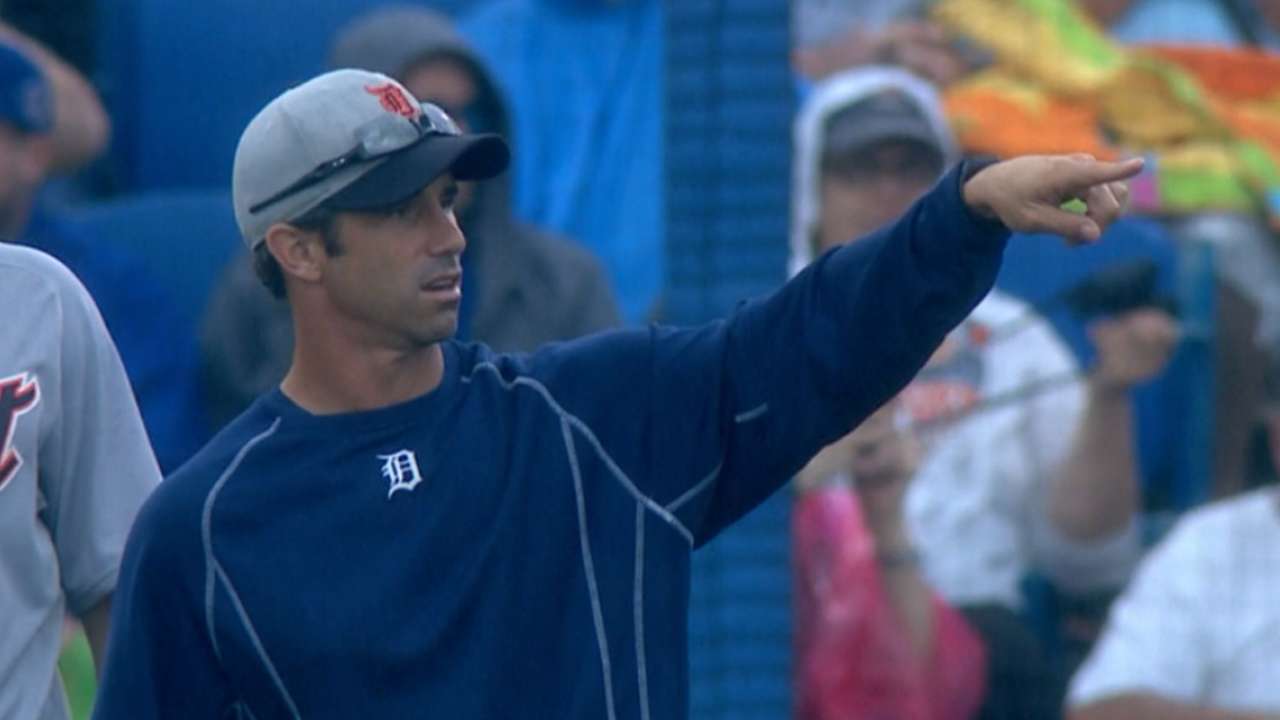 Verlander is slated to start Thursday against the Yankees at Joker Marchant Stadium, his last scheduled outing of the spring.
Will he make that start as planned? To be determined.
After opening the season with David Price on the mound April 6 against the Twins, the Tigers have an off-day on April 7. Verlander's first regular-season start is tentatively scheduled for April 8.
If need be, the Tigers could push Verlander's season debut back to April 12 in Cleveland without needing an extra starter. That would give Verlander an extra four days to rest his arm.
That might be an unnecessary bit of planning ahead, however, if Verlander is able to start Thursday.
"With the off-day, we could conceivably pitch him on Sunday against Cleveland ... give him a little extra time if necessary," Ausmus said. "We're not there yet, but if we need to, yeah."
Meanwhile, reliever Bruce Rondon was tentatively scheduled to pitch against the Phillies on Sunday, but his sore neck kept him from making the trip.
"He was better this morning as well, but not well enough to pitch," Ausmus said.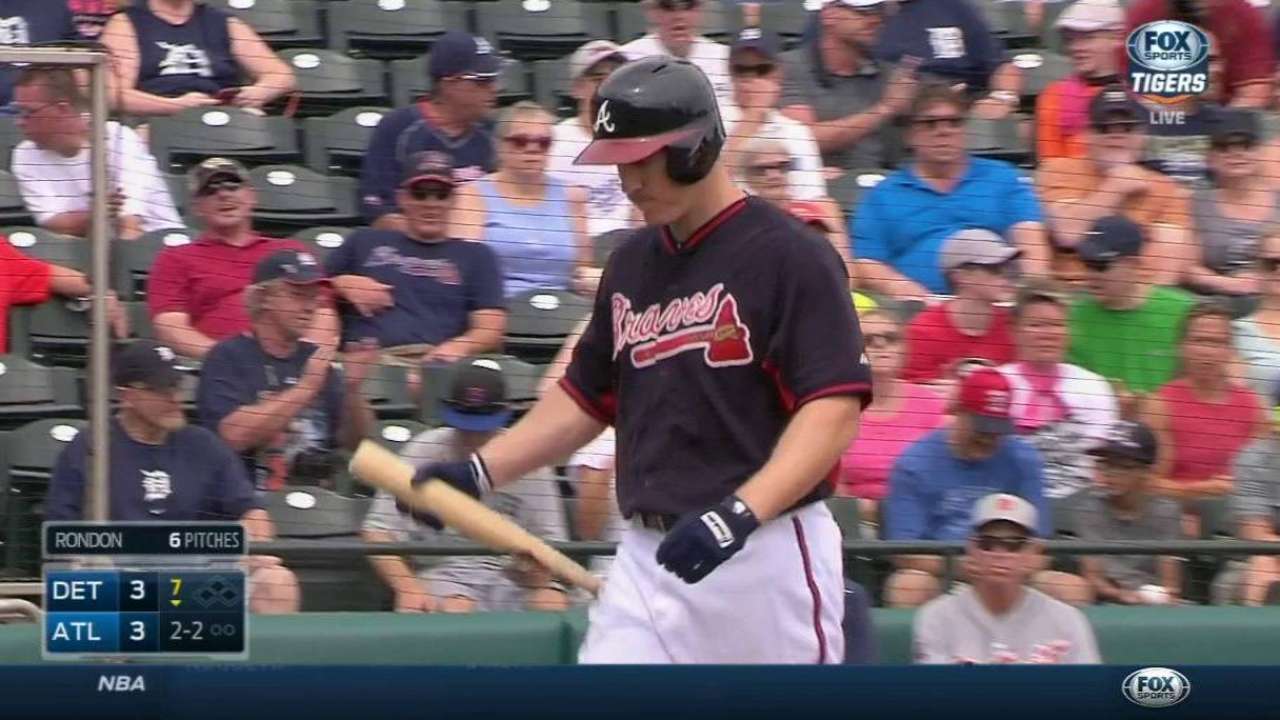 Rondon is now scheduled to pitch Monday against the Braves, if he feels well enough to do so. Ausmus said Rondon's injury is "not of grave concern," but it could affect his readiness for Opening Day.
"If it goes on too long, it certainly doesn't help us or him," Ausmus said.
Adam Berry is a reporter for MLB.com. Follow him on Twitter at @adamdberry. This story was not subject to the approval of Major League Baseball or its clubs.