Pelfrey's first showing out of bullpen a success
Twins righty tosses 1-2-3 inning after losing rotation competition, clears air with Ryan
SARASOTA, Fla. -- A day after being told he'd lost out in the competition for the fifth spot in the rotation to left-hander Tommy Milone, right-hander Mike Pelfrey made the transition to a relief role with a scoreless inning in Sunday's 6-5 win over the Orioles.
Pelfrey, who was frustrated by the move to the bullpen on Saturday after posting a 1.32 ERA in 13 2/3 innings as a starter this spring, was in a better mood on Sunday after meeting with general manager Terry Ryan about the situation. Pelfrey called it a productive meeting with Ryan and said he's ready to embrace his role as a reliever instead of asking for a trade.
"It was good," Pelfrey said. "At the end of the day, I have a lot of respect for him. I got a lot of things off my chest, and he got a lot off his. So it was a very good discussion. Obviously, my emotions probably got the best of me yesterday. So I told him I'm going to be professional and go to the 'pen and give it everything I have."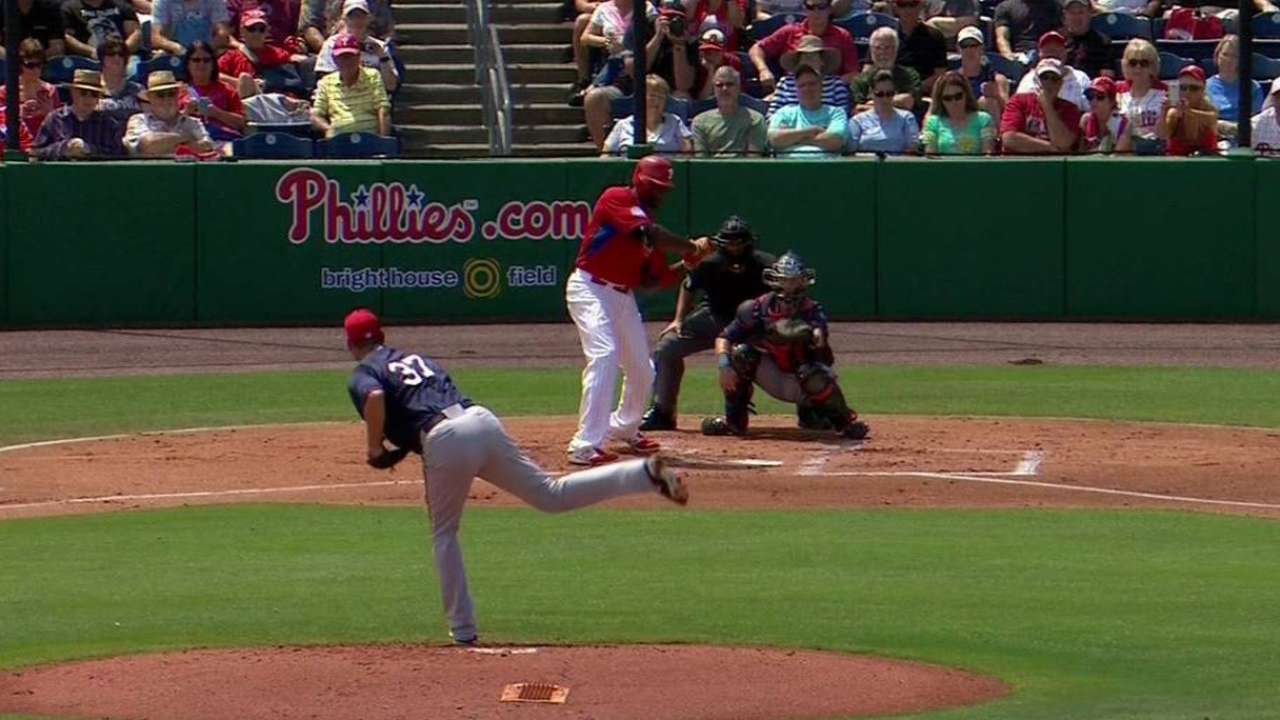 Pelfrey's first appearance as a reliever was a success, as he tossed a 1-2-3 inning on just eight pitches, getting Jonathan Schoop to fly out to right, Ryan Flaherty to ground out to second and Caleb Joseph to ground out on a comebacker.
Pelfrey, who has just four career relief appearances compared to 183 starts, pitched exclusively out of the stretch, with his fastball hitting 92-93 mph. He said he needed only 10-12 pitches to get ready for his outing instead of the usual 60 he needed as a starter.
"I wanted to see how fast I could do it, and it was surprising to me I only needed those 10-12 pitches," Pelfrey said. "So that was pretty good. I think the hardest part was playing catch before the game and then waiting around and doing it again."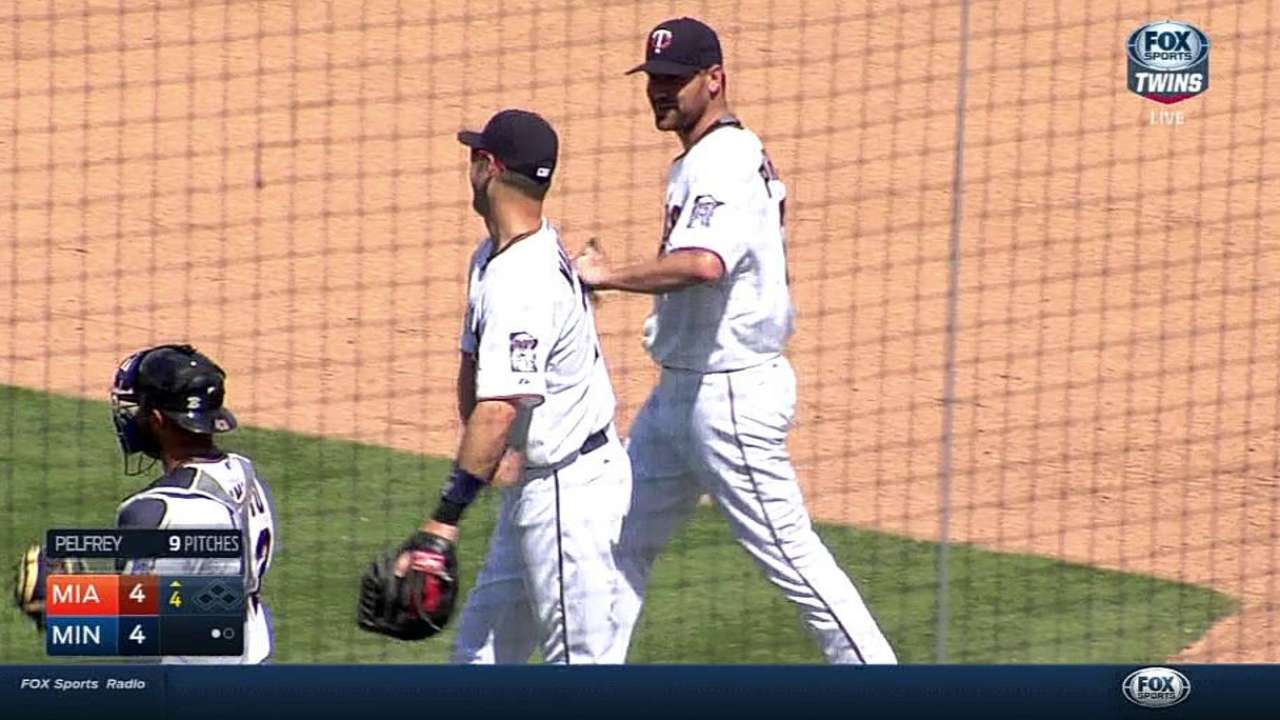 Twins manager Paul Molitor said Pelfrey will be eased into his new role, only coming into clean innings at first. He said Pelfrey will meet with pitching coach Neil Allen and bullpen coach Eddie Guardado -- both of whom have experience pitching in the Majors as relievers -- about the changes Pelfrey needs to make to his routine as a reliever compared to being a starter.
"I know Neil and Eddie have had, or will have, a conversation about what he can do to smoothen out that transition," Molitor said. "I don't foresee in the near-term him coming in during the middle of innings. Just because I don't know if he'll be ready in a short timeframe. But if we give him a next-inning scenario, I think he'll be fine with that."
Rhett Bollinger is a reporter for MLB.com. Read his blog, Bollinger Beat, and follow him on Twitter @RhettBollinger. This story was not subject to the approval of Major League Baseball or its clubs.