Teixeira 'fine' after bruising knee in Minors game
Yankees expect first baseman to play Wednesday after getting hit by pitch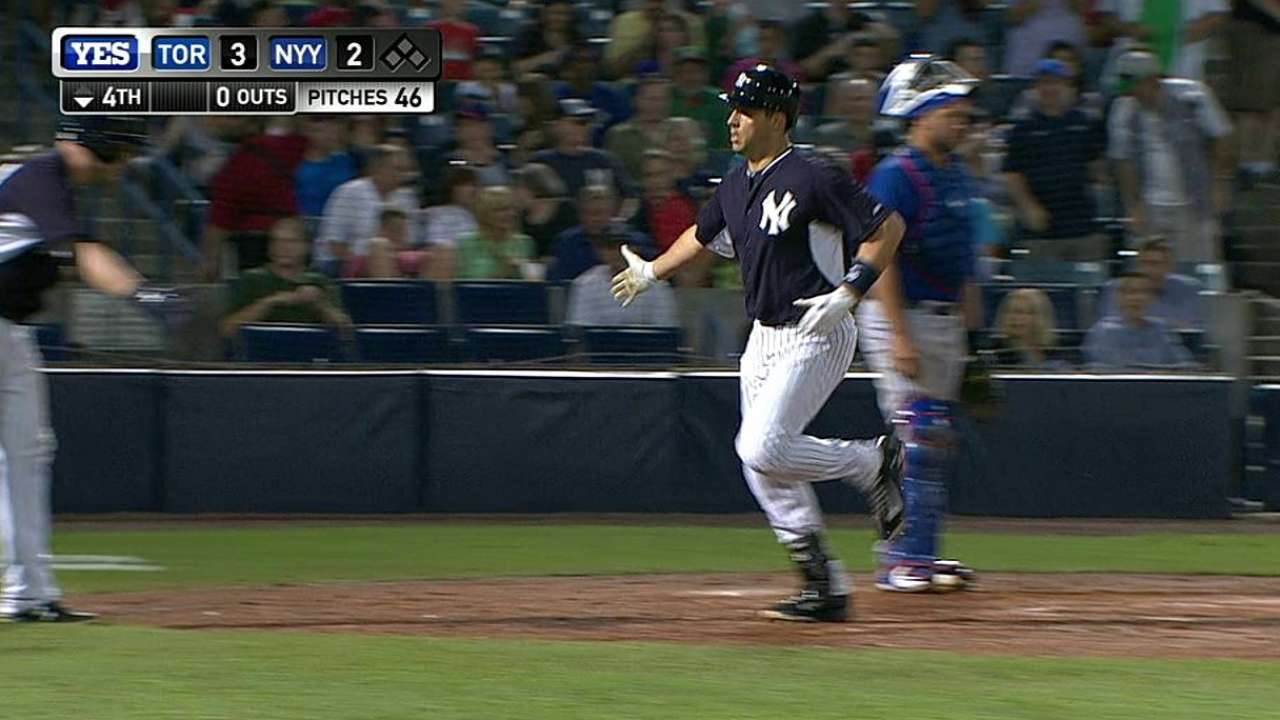 KISSIMMEE, Fla. -- Mark Teixeira was diagnosed with a right knee contusion after being hit by a pitch in a Minor League game on Sunday morning, the Yankees announced.
Teixeira immediately left the game at the Yankees' Himes Avenue complex and appeared to be limping, but he told reporters that he was "fine." The club said Teixeira is receiving ice treatment and that no tests are scheduled.
Yankees manager Joe Girardi said that he expects Teixeira to be ready to play on Wednesday, when the team hosts the Rays at George M. Steinbrenner Field. Teixeira is off on both Monday and Tuesday.
"He's OK; I was told he's OK," Girardi said. "He's icing, but I don't see it being a problem."
Teixeira is batting .261 (12-for-46) with three doubles, one homer and four RBIs through 17 Grapefruit League games.
Bryan Hoch is a reporter for MLB.com. This story was not subject to the approval of Major League Baseball or its clubs.