Vazquez to visit Dr. Andrews for ailing elbow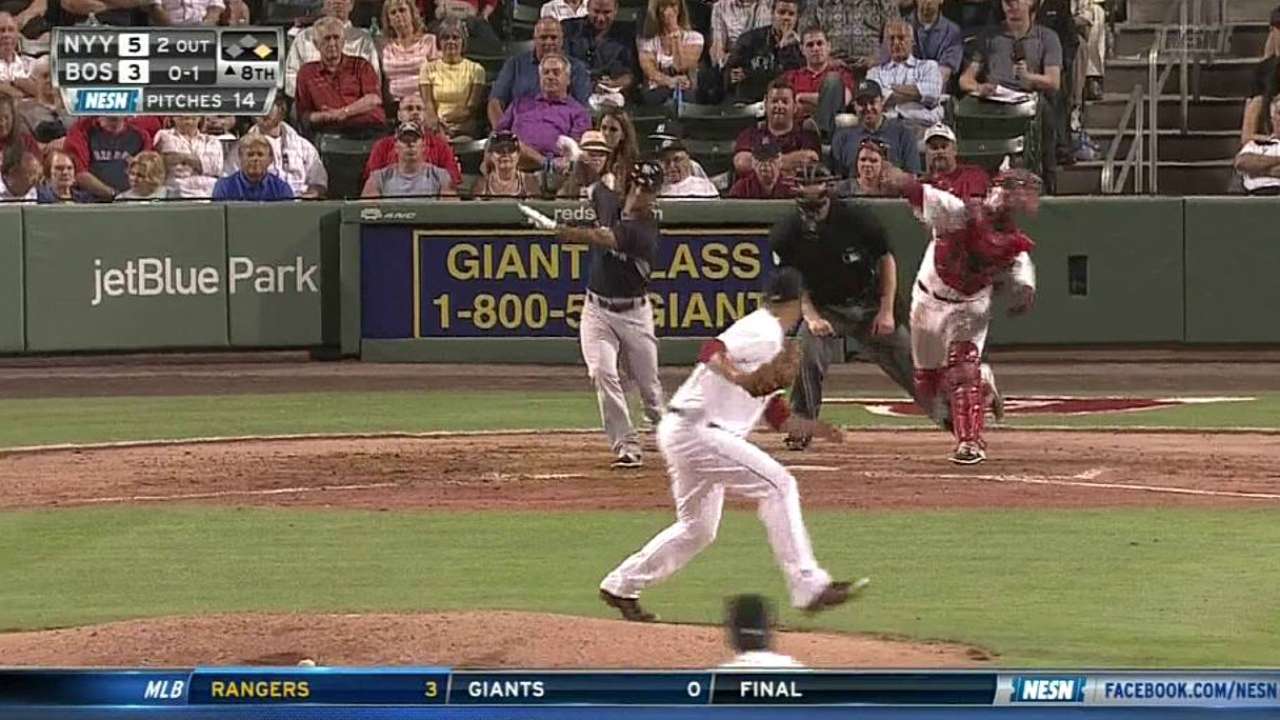 FORT MYERS, Fla. -- Red Sox catcher Christian Vazquez will visit Dr. James Andrews for a second opinion on Wednesday, and he should know then whether he will need right elbow surgery, which would knock him out for an extended period -- perhaps the season.
All Vazquez and the Red Sox have said thus far is that the MRI conducted on Friday showed "something."
Nobody has said what, and Andrews, probably the foremost expert on elbows, will likely bring more clarity to the matter.
"I don't know about the severity of it right now," said Red Sox manager John Farrell. "We know there have been findings based on the MRI. Anytime the elbow is talked about, you go to someone who is probably the source in our industry -- and that's Dr. Andrews -- to take a further look at this."
If there is ligament damage in Vazquez's elbow, that would probably necessitate Tommy John surgery, which typically has about a nine-month recovery time for position players.
Though ligament transfer surgery hasn't necessarily been common for catchers, the Orioles' Matt Wieters had the procedure last season.
Ian Browne is a reporter for MLB.com. This story was not subject to the approval of Major League Baseball or its clubs.