Semien faces White Sox, praises good friend Johnson
Infielder traded in Samardzija deal remains in touch with second-base candidate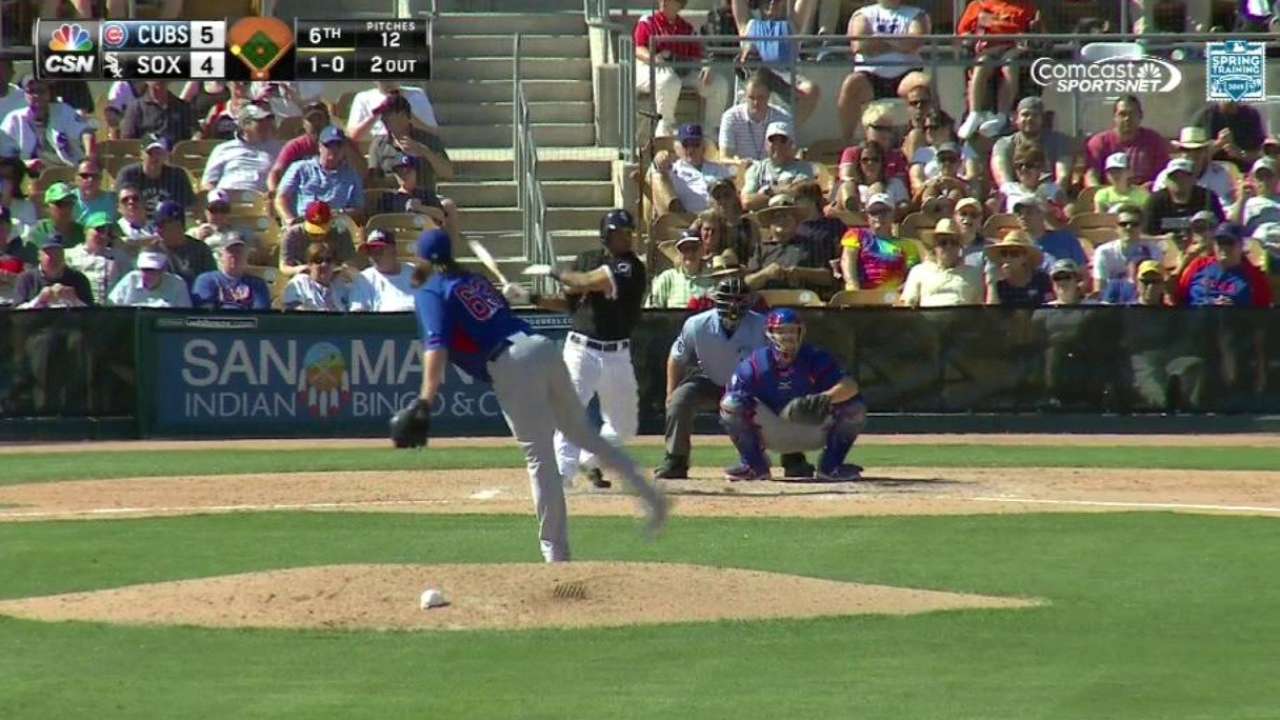 GLENDALE, Ariz. -- Marcus Semien and Micah Johnson are no longer teammates, as Semien was moved to the A's as part of a six-player trade that sent Opening Day starter Jeff Samardzija to the White Sox during the past Winter Meetings in San Diego.
But their bond of friendship certainly hasn't been broken by Semien's move. In fact, the Oakland shortstop said after his 0-for-3 effort in the White Sox 10-4 loss to the A's Saturday that he still pays close attention to Johnson and his second-base candidacy.
"Yeah, I've been checking him out. Looks like he's been doing great," Semien said of Johnson, who appears to have the present edge as Chicago's starting second baseman. "Everybody is saying he's doing great.
"Excited for him. He's one of my best friends in that organization. I'm really pulling for all those guys, but especially a guy like Micah who is a young guy, middle infielder."
Johnson, Semien, Jared Mitchell and Brandon Jacobs lived together during Spring Training in 2014, sharing baseball and video games. But they knew that with the White Sox plethora of middle infielders and the need for a right-handed starter, one of them could be moving.
Semien still holds out hope that one day he can play in the same infield with Johnson.
"We are still young in our career so we could meet again some time," Semien said. "I'm just looking forward to playing against all those guys."
Scott Merkin is a reporter for MLB.com. Read his blog, Merk's Works, and follow him on Twitter @scottmerkin. This story was not subject to the approval of Major League Baseball or its clubs.