White Sox not concerned about two key bullpen members
Robertson to appear Sunday; Petricka showing signs of progress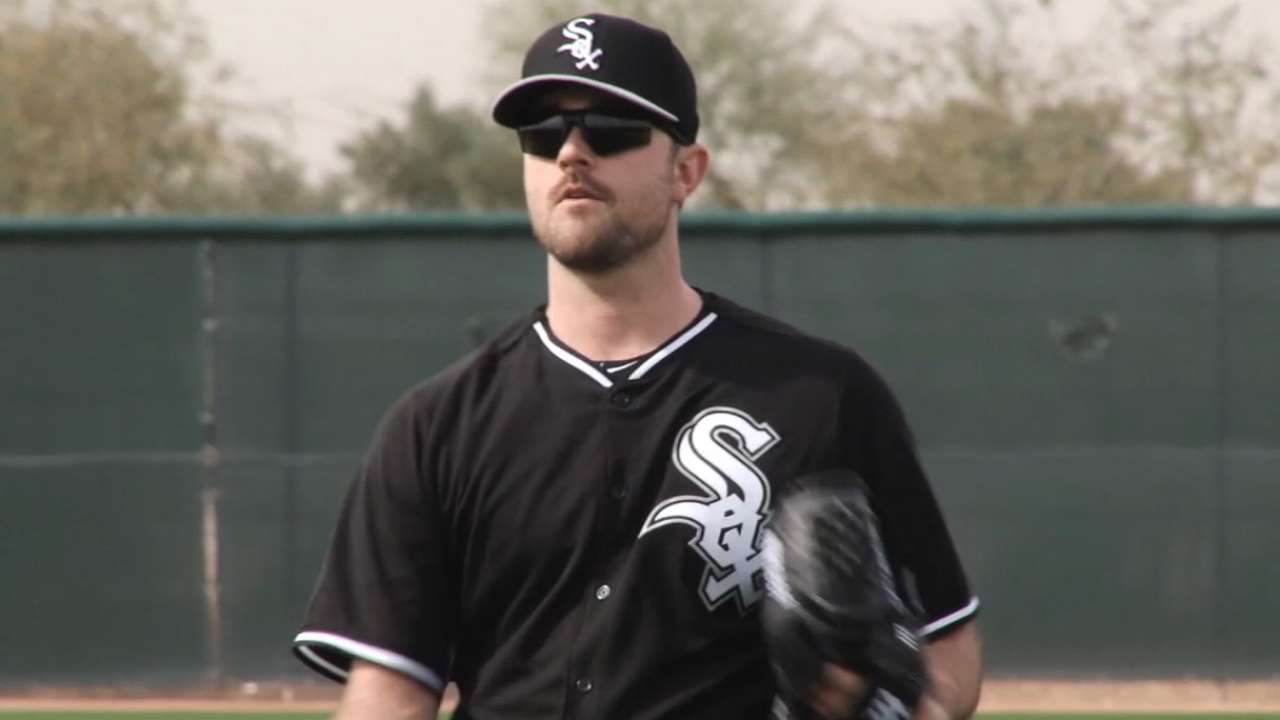 GLENDALE, Ariz. -- David Robertson is scheduled to throw against the Indians during Sunday's Cactus League action, while Jake Petricka did some light tossing before Saturday's contest at Camelback Ranch. So the worry level remains low over two integral parts of the White Sox bullpen battling forearm soreness with Opening Day just nine days away.
Manager Robin Ventura said that the club is being overly cautious where both Robertson and Petricka are concerned to make sure they feel good before running them back out to the mound.
"He doesn't seem to be concerned about it as much as we do," said Ventura of Robertson. "Any time you're learning somebody for the first time, how they feel, how they communicate that stuff, you want to make sure you do everything in your power to make sure he's completely good before he goes out there."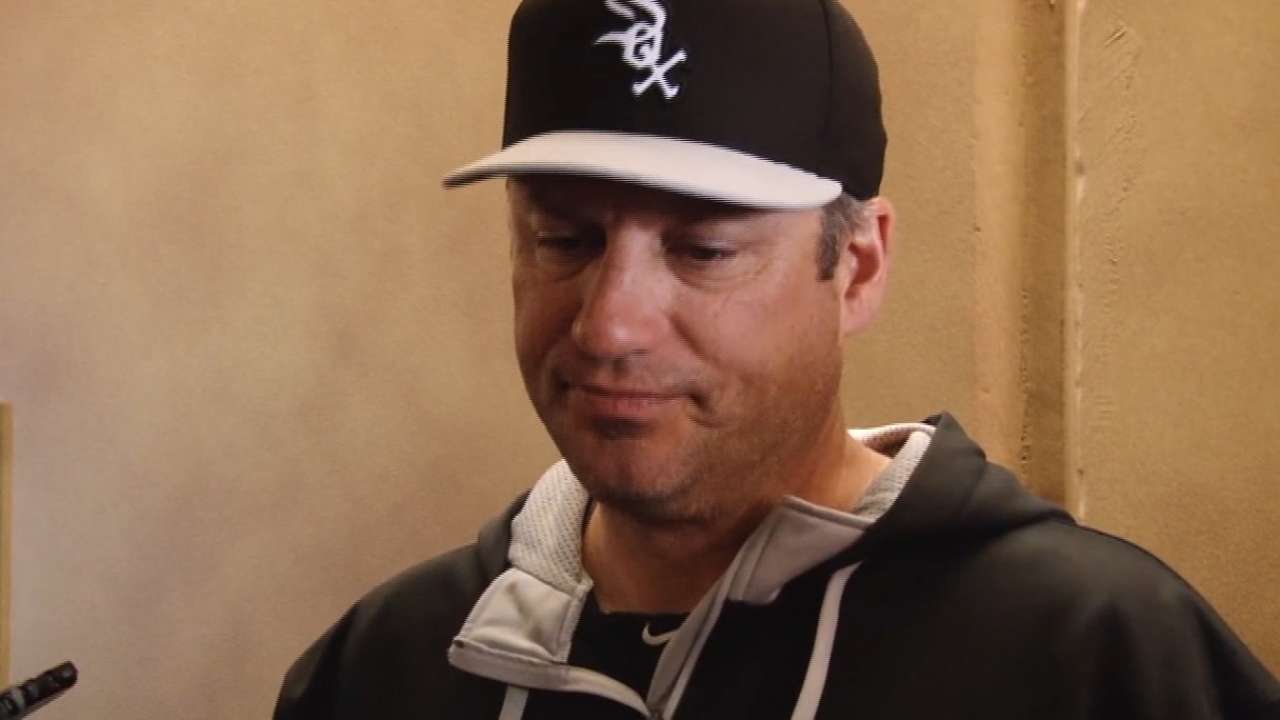 Petricka said that it's a day-by-day process, and he has no firm idea when he'll be back in games. He's trying to ramp up each session as he goes. Ventura added that concern for the pitchers' health grows as each day passes toward April 6, but it's not as if they are to the point where replacement closer options are being considered.
"I don't know if you're preparing them for that role right now," Ventura said. "That stuff would happen; if you get here, they're going to be pushed into it, because you expect those guys to be able to fulfill it."
"I've received positive reports here the last number of days," said White Sox executive vice president Ken Williams of the overall injury concerns for the team. "So, you got a choice. You can be 'Worrisome Willy' and think the negative on that, or you can think positive and hope for the best. I figure ... you lose less sleep hoping for the best."
• Erik Johnson threw 20 light pitches off the mound Saturday morning at Camelback Ranch, as he works back from an abdominal injury that has sidelined him since a 'B game' on March 17.
"I just think it's in that abdominal/oblique area. It's hard to pinpoint, because so many muscles interlock through there," Johnson said. "But it's feeling better. It's a day-by-day thing, and I'm just working on it. With obliques, you have to make sure they are nice and locked in there before you accelerate."
• Prior to Saturday's contest against Oakland, the White Sox optioned right-handed hurler Daniel Webb to Triple-A Charlotte and reassigned left-handed pitcher Zach Phillips to Minor League camp. The White Sox now have 39 players remaining in camp: 23 pitchers, three catchers, eight infielders and five outfielders.
Webb, 25, posted a 3.99 ERA over 57 games with the White Sox in 2014, but he walked 42 over 67 2/3 innings. During 2015 Cactus League action, Webb allowed 13 hits and eight walks, and he hit one batter in 9 1/3 innings.
• Kyle Drabek should be in White Sox camp by Sunday, giving the team about one week for evaluation before it breaks for Kansas City.
"We're going to have to look really fast," said Ventura of Drabek, who had a 2.57 ERA over six Grapefruit League relief appearances for the Blue Jays, with seven strikeouts in seven innings.
Scott Merkin is a reporter for MLB.com. Read his blog, Merk's Works, and follow him on Twitter @scottmerkin. This story was not subject to the approval of Major League Baseball or its clubs.