What to watch for in today's games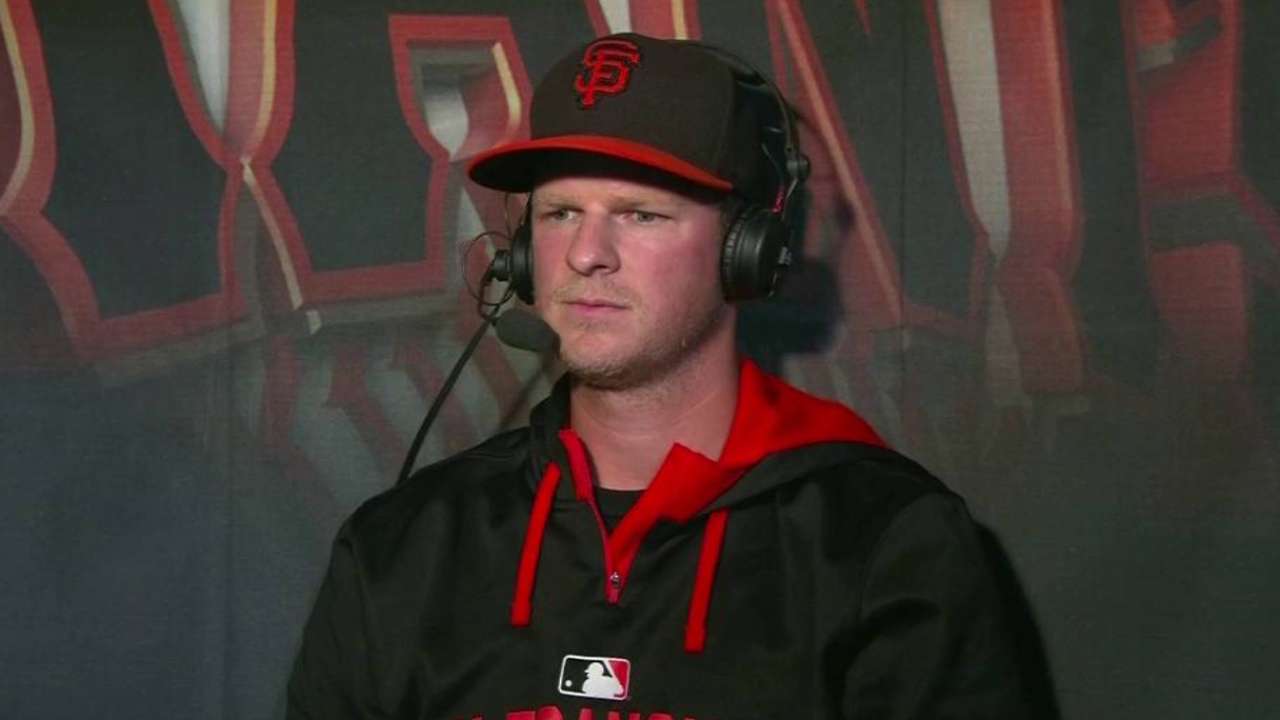 Opening Day is right around the corner, and teams are beginning to make the final evaluations for their regular-season roster. The final week of games could loom large in the decision-making process for some teams. For others, it's just a matter of letting their players get primed for a healthy April.
Here are a few things to watch for in Sunday's games:
• Cain returns, LAD@SF, 4:05 p.m., MLB.TV
After making his previous two starts in Minor League contests, Giants right-hander Matt Cain is back on an MLB mound for a contest against a Dodgers split squad. Cain had his 2014 season cut short by right elbow surgery in August.
If Cain isn't ready by Opening Day, his spot in the rotation could go to righty Ryan Vogelsong, who is also scheduled to see action Sunday. The Dodgers will start right-hander Carlos Frias.
• Choo back in field, TEX@LAD, 4:05 p.m., MLB.TV
Another player coming off an injury-shortened season is Rangers outfielder Shin-Soo Choo. He has been limited to designated hitter duties the past two weeks while dealing with soreness in his left triceps muscle.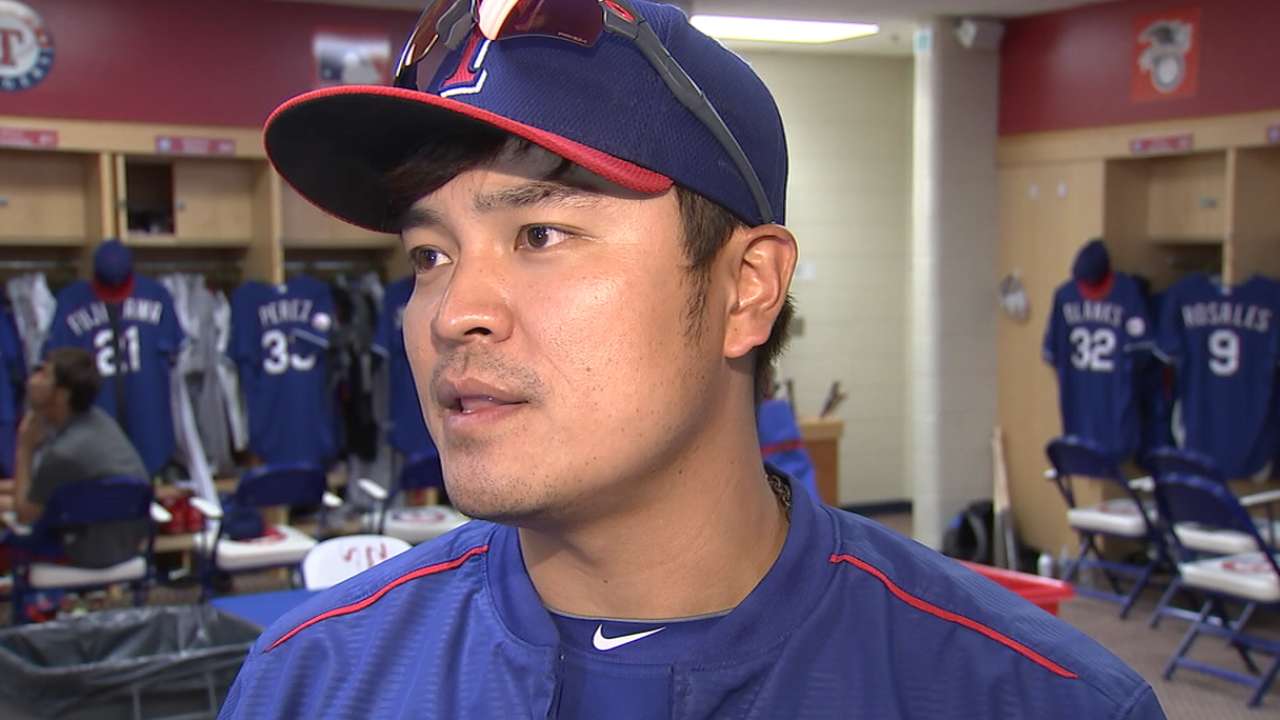 Choo will return to the outfield for the matchup against former Brandon McCarthy and the Dodgers. Right-hander Nick Tepesch is slated to start for Texas, with righty Shawn Tolleson also scheduled to appear.
• Cashner vs. the Mariners, SEA@SD, 4:05 p.m., MLB.TV
Andrew Cashner has logged a 3.00 ERA in four Spring Training starts for the Padres, and he's lined up to start the third game of the regular season. The right-hander has made 45 starts for San Diego over the last two seasons, and he's gone 15-16 with a 2.87 ERA.
Seattle will start southpaw J.A. Happ, who has secured a rotation spot. The Mariners do not have a bunch of position battles left to decide and could name their 25-man roster before Opening Day.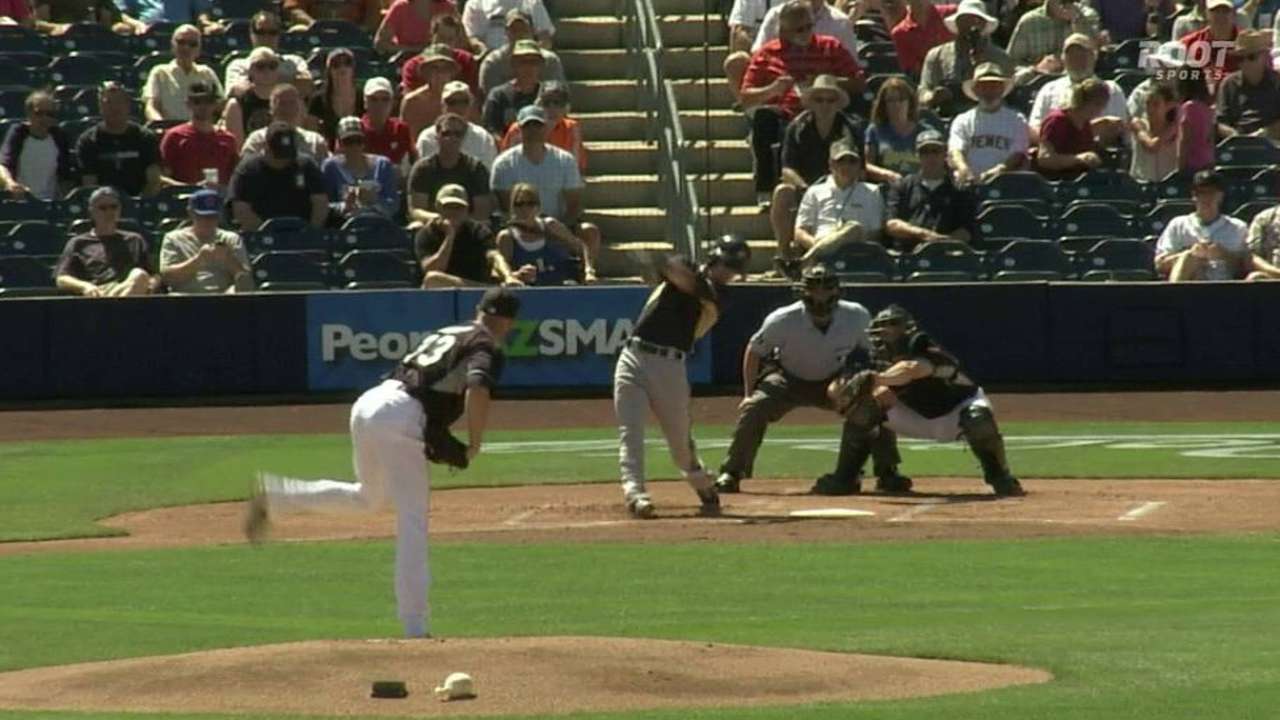 "This final week is the toughest week [to get through the spring grind], but it's my job to see that the intensity level increases," said manager Lloyd McClendon. "That's why it's important to get your team together and let them bond and work together. We're in the process of trying to do that, as well."
Spencer Fordin is a reporter for MLB.com. This story was not subject to the approval of Major League Baseball or its clubs.