Estrada ready to contribute in any role for Blue Jays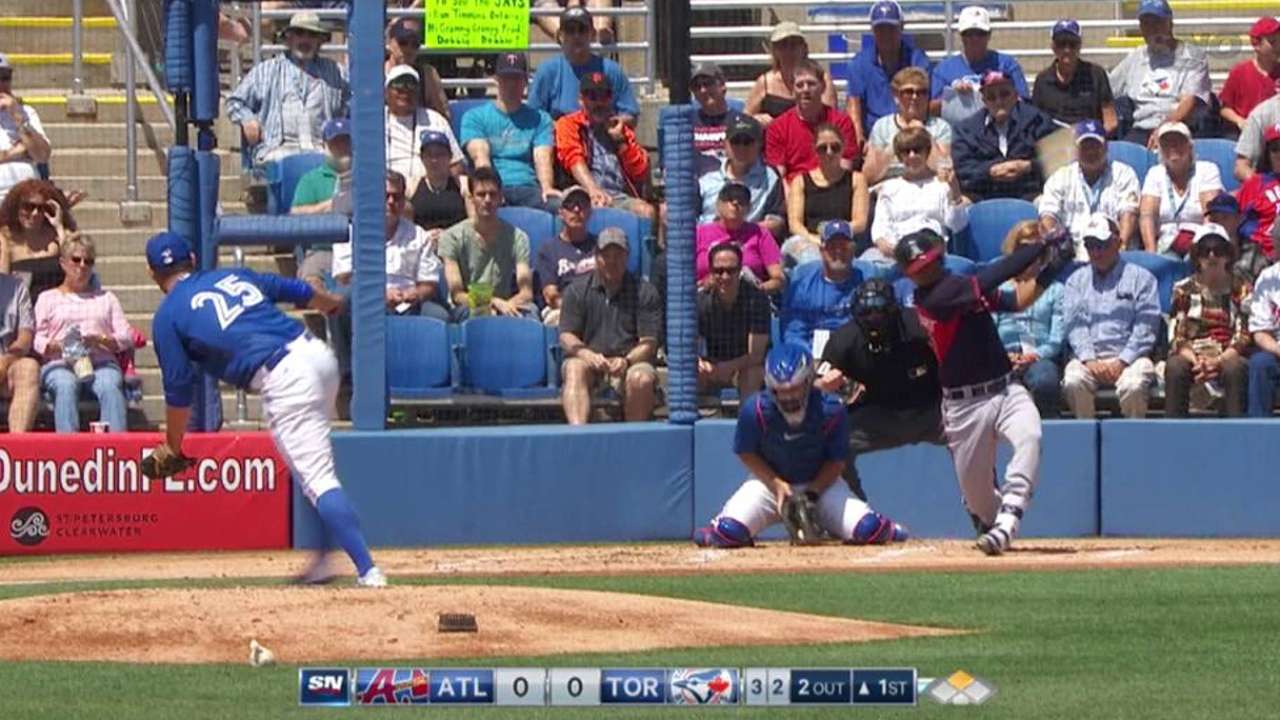 DUNEDIN, Fla. -- Marco Estrada arrived in Spring Training with the goal of winning a job in the starting rotation, and while that no longer appears to be a possibility, he's willing to accept any role the Blue Jays have for him.
Estrada made his return to the mound on Saturday afternoon following a two-week absence with a sprained ankle. The injury essentially eliminated any remaining chance he had at a starting role, and it now appears likely that he will end up in middle or long relief.
That's not what Estrada had planned for his first season in a Blue Jays uniform, but he's also not going to complain about it if that's the direction the club decides to go in.
"If that's what I'm going to do, that's fine," Estrada said. "I told these guys I just want to be out there to help this team win. That's all I care about. If it's starting, awesome. If it's relieving, that's fine. I just want to help, I want to win, I want to get into the playoffs and that's all that matters."
The most important thing to Estrada is that he was back on the mound for the first time since March 15 against Atlanta. He faced the Braves in his return as well and this time allowed one run over three innings. The ankle hasn't fully healed yet, but it improved to the point where he was able to get into a game.
That's crucial because with Opening Day a week and a half away, Estrada doesn't have much time to get ready. The number of outings likely depends on whether the Blue Jays decide to give him another start or choose instead to have him make a couple of relief appearances.
The outing against Atlanta wasn't perfect, but it was a step in the right direction and Estrada doesn't anticipate needing much more time to be ready to go.
"I'll be honest, I felt a little weird out there, being out there again," Estrada said. "I just haven't seen a hitter in a couple of weeks almost. Timing was a little off, rushed a few pitches that I left up, a few changeups that I missed up, but other than that, I felt pretty good other than missing two weeks.
"The ankle is much better. It's getting there, I can go out there and pitch, it's not a big deal anymore. Just every day it has been feeling much better. There's not much we can do right now. Need another day or two and it will probably be gone."
Gregor Chisholm is a reporter for MLB.com. Read his blog, North of the Border, and follow him on Twitter @gregorMLB. This story was not subject to the approval of Major League Baseball or its clubs.