MLB.com Columnist
Paul Hagen
Who is the top player at each position in the NL East?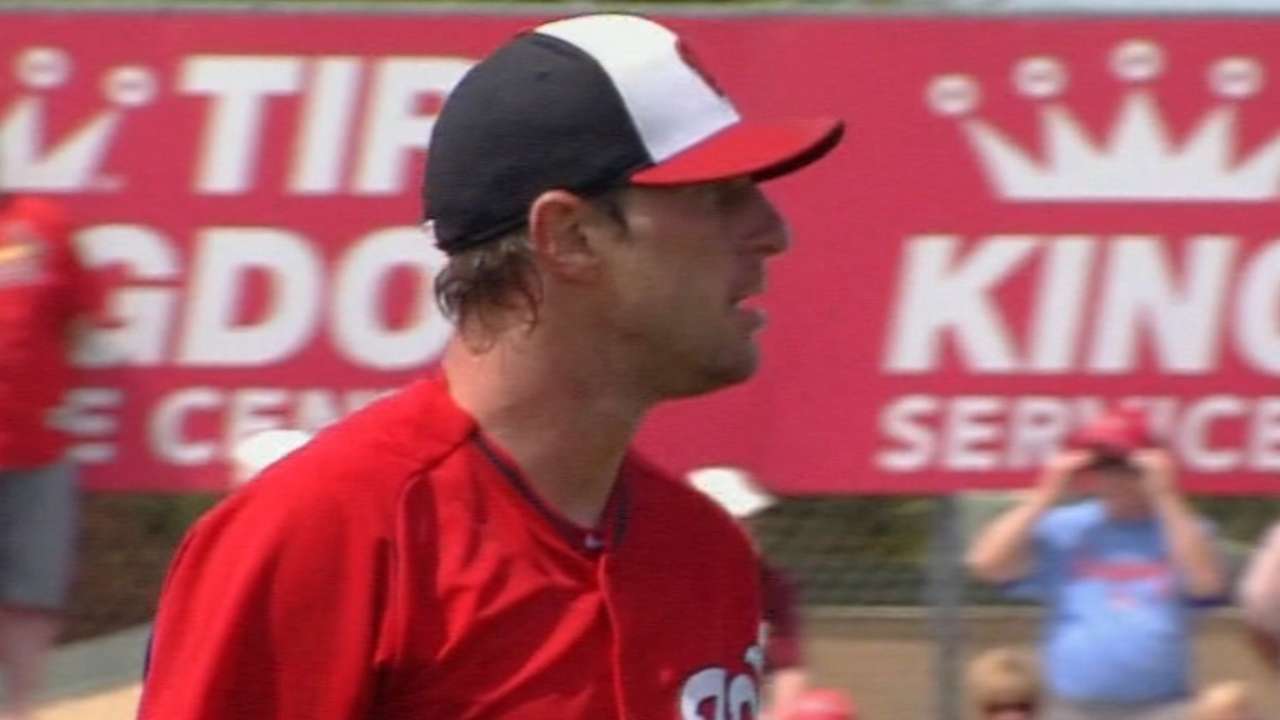 The general consensus is that the Nationals have the best team in the National League East, and the next six months may well prove that to be the case. Every team has good players, though. With that in mind, here's a look at the division and the top player at each position:
First base: Freddie Freeman, Braves
It's easy to forget that Freeman is just 25 years old. In 2011, he finished second in the NL Rookie of the Year Award voting. In the past two seasons, Freeman has OPSs of .897 and .847, respectively, made the NL All-Star team both seasons and received NL MVP votes. And he should be entering the prime years of his career. Freeman has also been durable: last season, he played in all 162 games.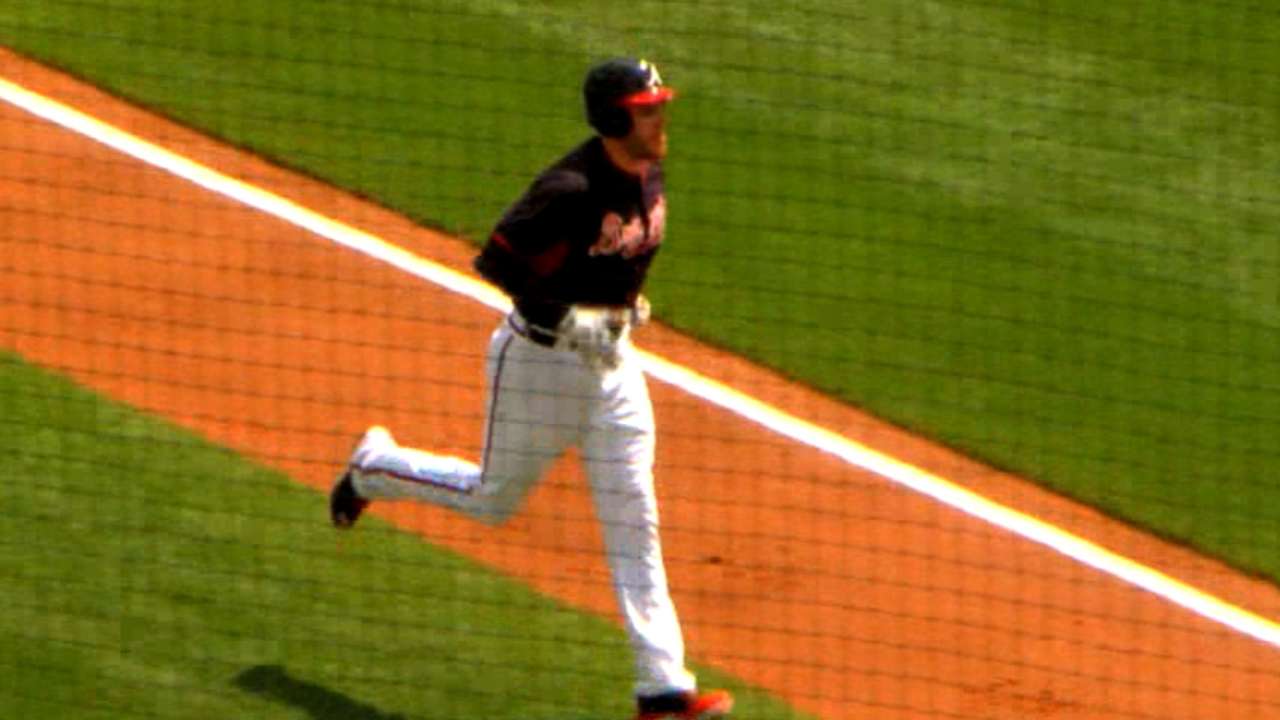 Second base: Dee Gordon, Marlins
Because of his speed, Gordon can be a game changer. He's coming off a breakout season in which he led the NL in triples (12) and stolen bases (64) and made his first All-Star team. Despite that, the Dodgers traded Gordon to the Marlins during the offseason. He doesn't turn 27 until the end of April, so as long as he stays healthy, there's no reason to think he won't have another big year.
Shortstop: Ian Desmond, Nationals
Atlanta's Andrelton Simmons has the Gold Glove, but Desmond gets the nod for his overall contributions. Shortstops who hit are rare these days, and he's been the NL Silver Slugger winner at his position for each of the past three seasons, is durable and provides value on defense as well. Also, since Desmond can be a free agent at the end of the season, it wouldn't be surprising to see him put up big numbers in his walk year.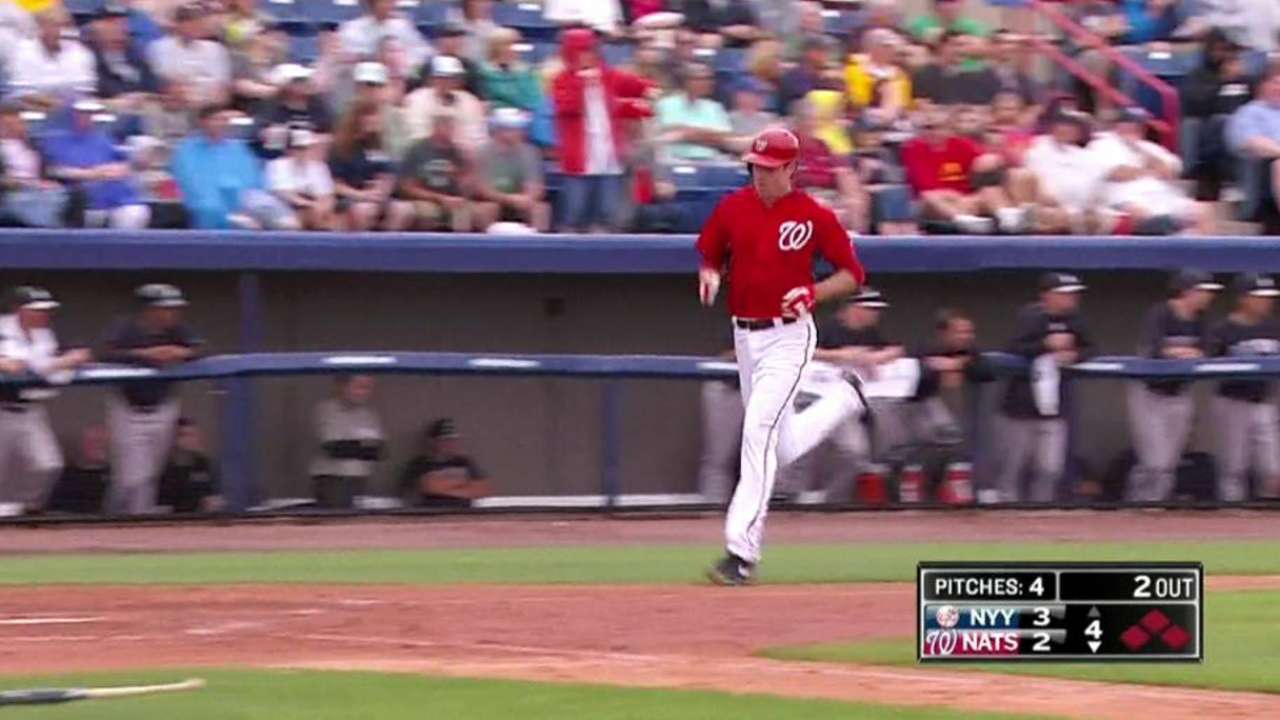 Third base: Anthony Rendon, Nationals
Entering just his second full season in the big leagues, the former first-round Draft pick is already good and should still have some upside, assuming the sprained left knee that sidelined him in Spring Training doesn't become a lingering issue. Rendon led the league with 111 runs scored in 2014, and his OPS jumped from .725 to .824 as he won the NL Silver Slugger and finished fifth in the NL MVP voting.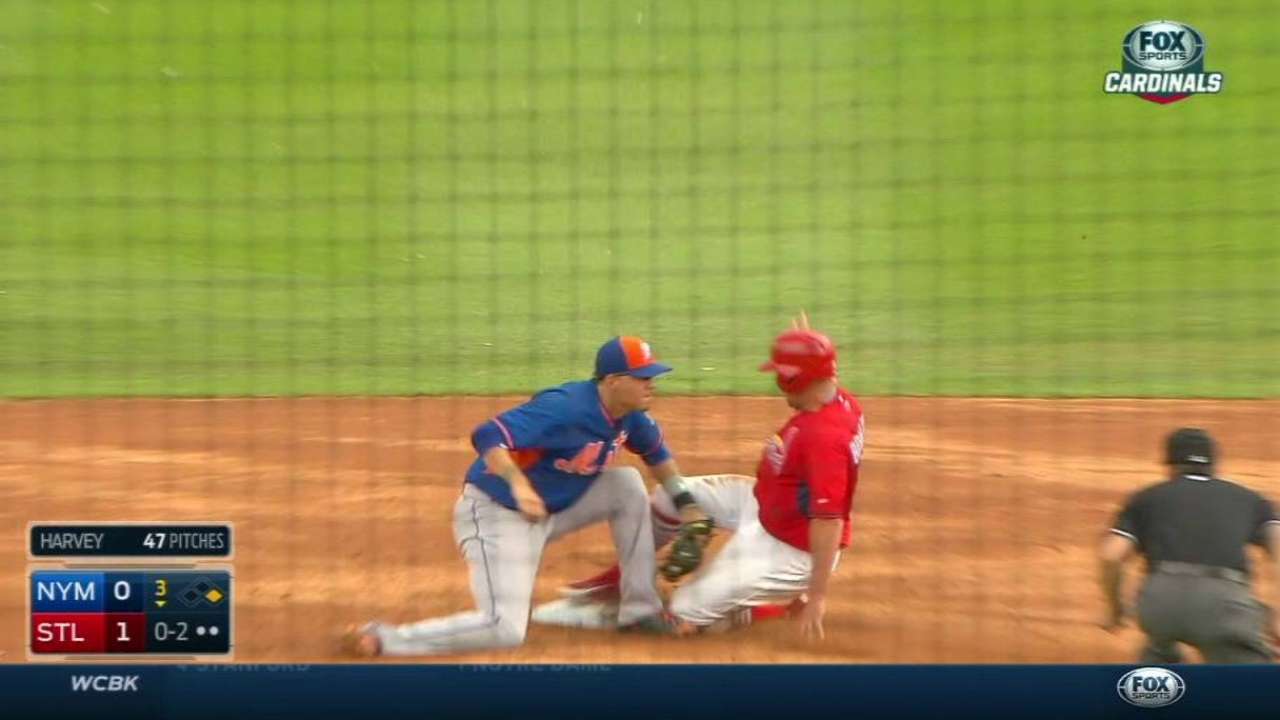 Catcher: Travis d'Arnaud, Mets
This could be the year d'Arnaud firmly establishes himself. After returning from Triple-A Las Vegas last June, he batted .272 with 10 homers, 32 RBIs and an .805 OPS in his last 69 games. He hit .313 with 10 extra-base hits and a .903 OPS in September. Overall, his 22 doubles and 38 extra-base hits ranked second among all NL rookies.
Left field: Christian Yelich, Marlins
The Fish signed him to a seven-year, $49.57 million contract this spring after he had just one full year in the big leagues, showing their trust in the 23-year-old's upside. Yelich batted .284 with a .362 on-base percentage, scored 94 runs and won an NL Gold Glove last season. General manager Dan Jennings says Yelich reminds him of Don Mattingly.
Center field: Marcell Ozuna, Marlins
While far from a finished product, Ozuna has the raw skills to become a force. Last year, at age 23 and in his first full season in the big leagues, he hit 23 homers with 85 RBIs and a .772 OPS. If Ozuna continues to improve his plate discipline, those numbers could improve dramatically. And while he doesn't equal Mets Gold Glover Juan Lagares in the field, he's decent enough on defense.
Right field: Giancarlo Stanton, Marlins
Yes, it remains to be seen how Stanton will bounce back from being hit in the face with a pitch last season. And, yes, it remains to be seen how he'll respond after signing a 13-year, $325 million contract during the offseason. But Stanton is one of the most feared power hitters in the game today, and he is a perennial MVP candidate who seems to be just coming into his own.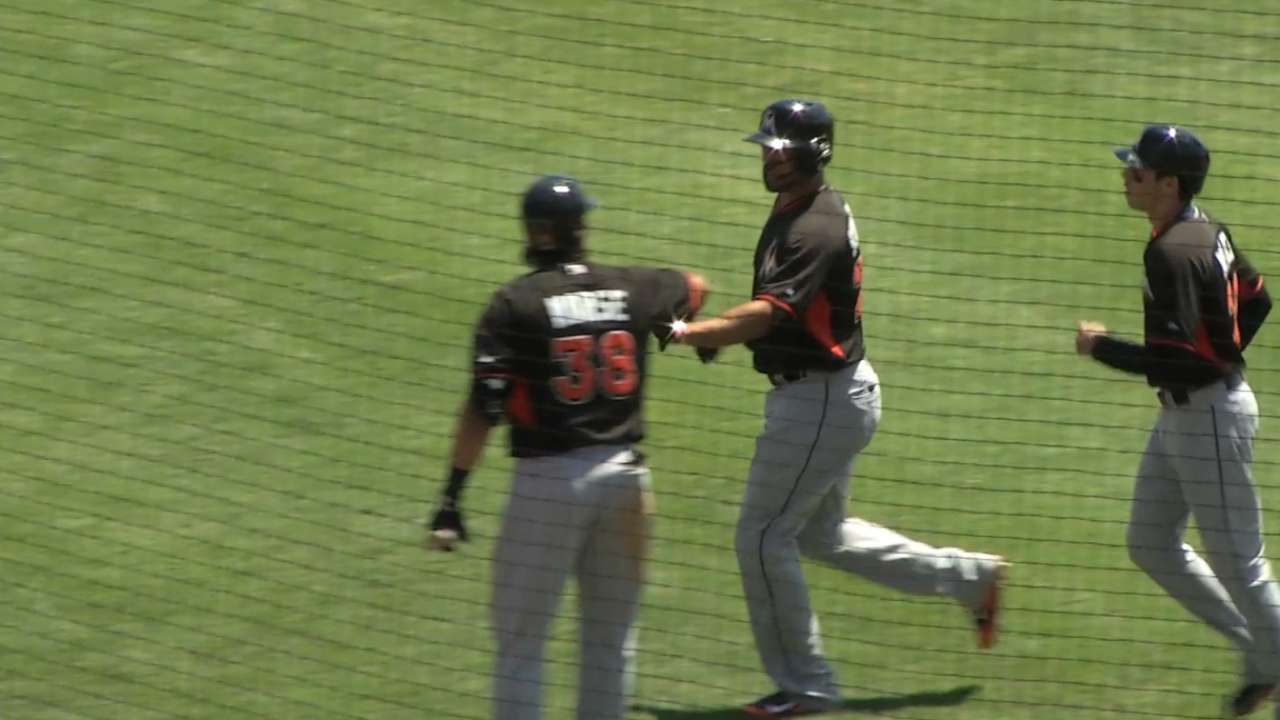 Starting pitcher: Max Scherzer, Nationals
According to Elias Sports Bureau, last year Scherzer became just the second pitcher with at least 15 wins, no more than five losses and 200 or more innings pitched in back-to-back seasons. The other was Sandy Koufax (1964-65). And Scherzer did that facing mostly American League lineups. Signing with the Nats means that his already impressive numbers could be even better now that he won't be facing designated hitters nearly as often.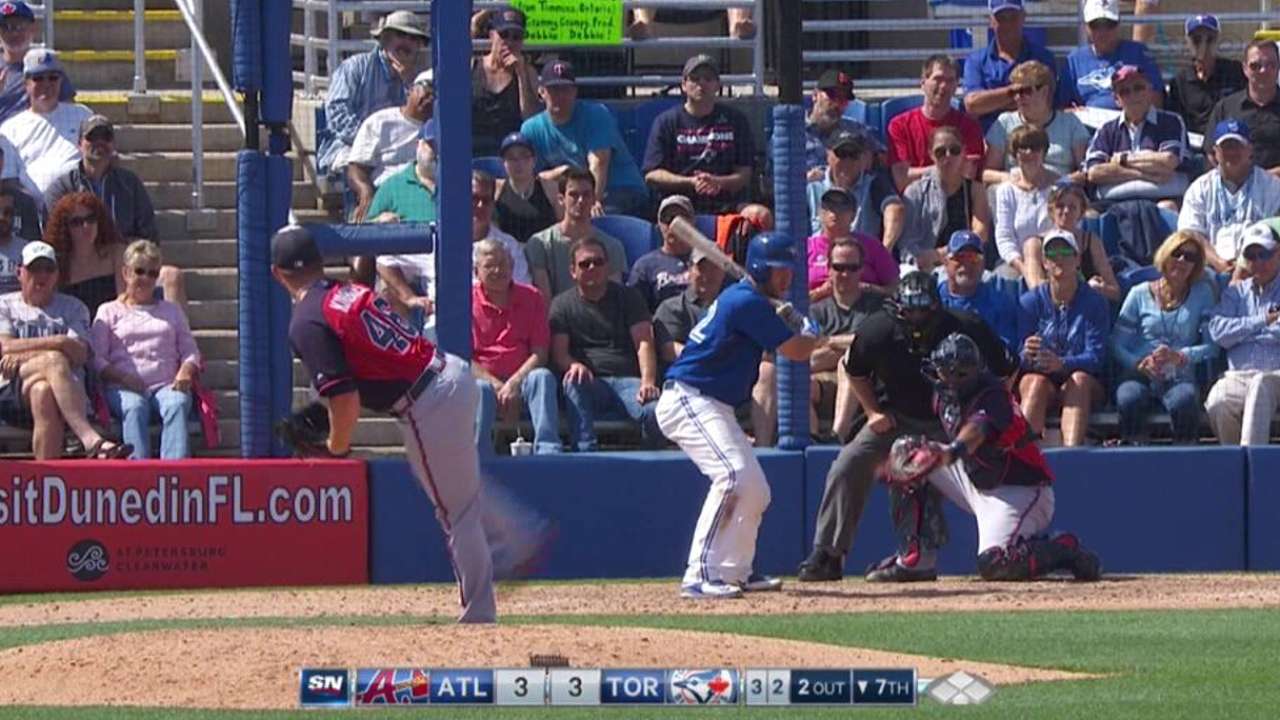 Closer: Craig Kimbrel, Braves
No closer has been more consistently dominant since 2011. Kimbrel has made the All-Star team four straight years while leading the NL in saves each year. His WHIP has been under 1.00 the past three seasons. He has a career 1.43 ERA. And at age 26, there's no reason to believe he can't continue to pitch at a high level for years to come.
Paul Hagen is a reporter for MLB.com. This story was not subject to the approval of Major League Baseball or its clubs.