Cohen takes a look ahead to upcoming season
Mets broadcaster speaks with MLB.com before start of 2015 campaign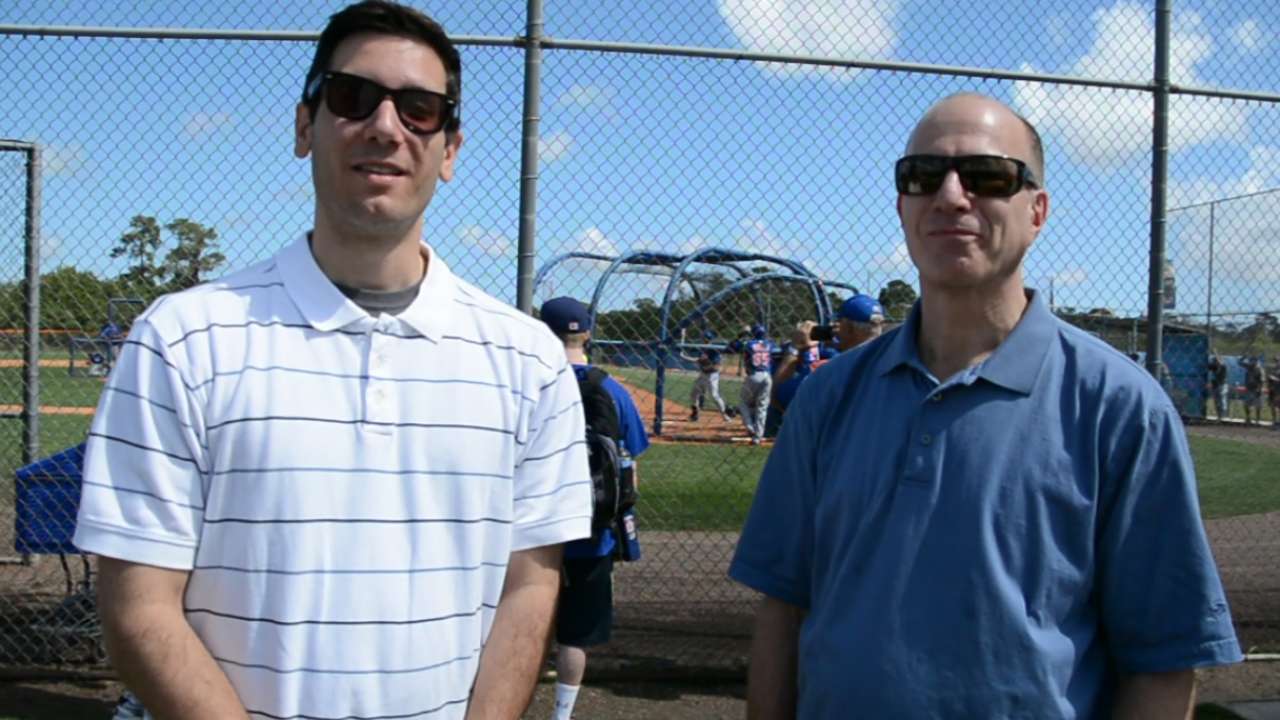 PORT ST. LUCIE, Fla. -- SNY's broadcast team of Gary Cohen, Keith Hernandez and Ron Darling -- Gary, Keith and Ron, or simply GKR to Mets fans -- is entering its 10th season calling games on SNY. MLB.com recently caught up with Cohen to talk about this year.
MLB.com: The expectations for this Mets team are higher than they've been in half a decade. Are they warranted?
Gary Cohen: There's no question that the expectations should be higher. This team's had six straight losing seasons. There's every reason to think they should be able to win more than they lose this year. Whether that translates into a division title, a postseason berth, I think that remains to be seen, and it depends on some other factors.
MLB.com: One of those factors, Matt Harvey, will be back this year after missing all of last season. What's your take on how he'll perform?
Cohen: Normally, one would temper expectations on anyone coming back from a serious surgery, including Tommy John, even though the success rate is pretty good. But the thing about Matt Harvey is he's exceeded every expectation at every point in his career since he got to the big leagues. This guy is so over-the-top when it comes to his competitiveness and his ability. So that, combined with the fact that it's not a 12-month window, but an 18-month window since his surgery, I think lends itself to very high expectations for Matt.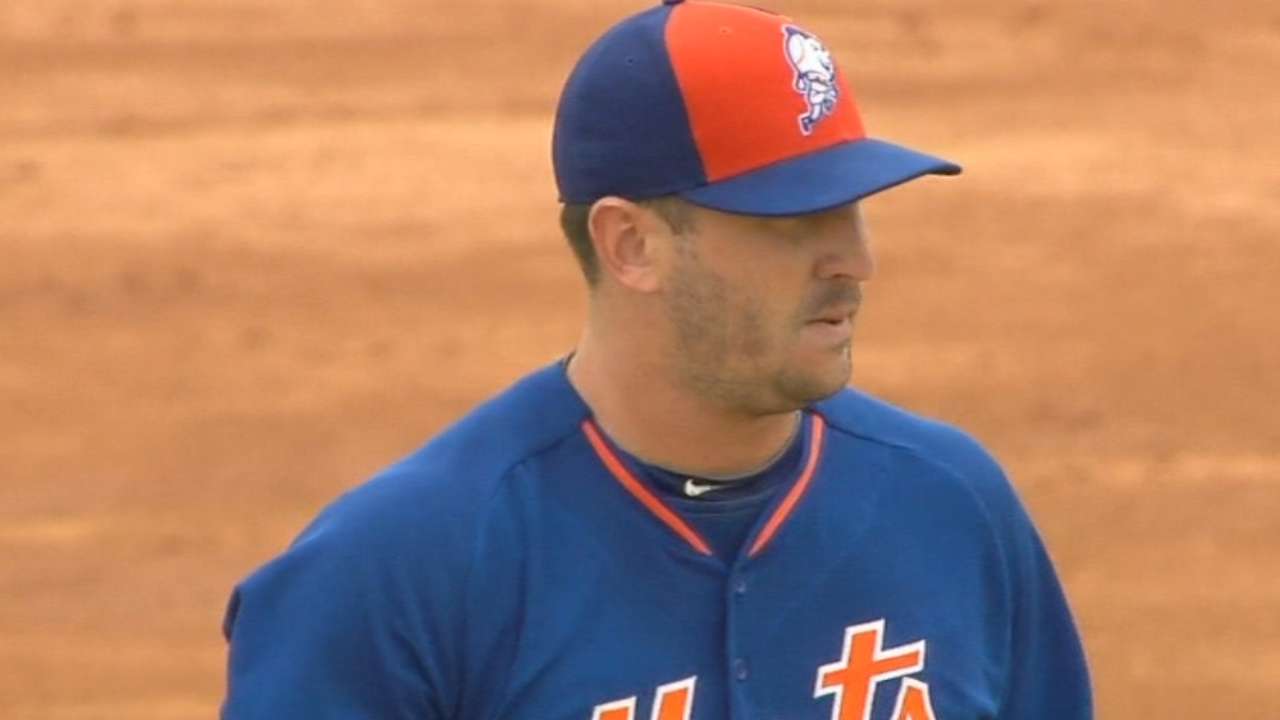 MLB.com: How about David Wright, coming off his own injury?
Cohen: I think that's the biggest question for the team going into the season, and I don't think there's really any way of knowing. Certainly his shoulder hampered him last year, but is that the only issue? I don't know that we really know that. What I do know with David is that approach is very important for him. He needs to understand what he is at this point in his career. He's not going to be a 30-home run guy anymore. And if he accepts the fact that he is a gap-to-gap, line-drive hitter, he's got every chance to hit .300, have a .370 on-base percentage. That's what the Mets need.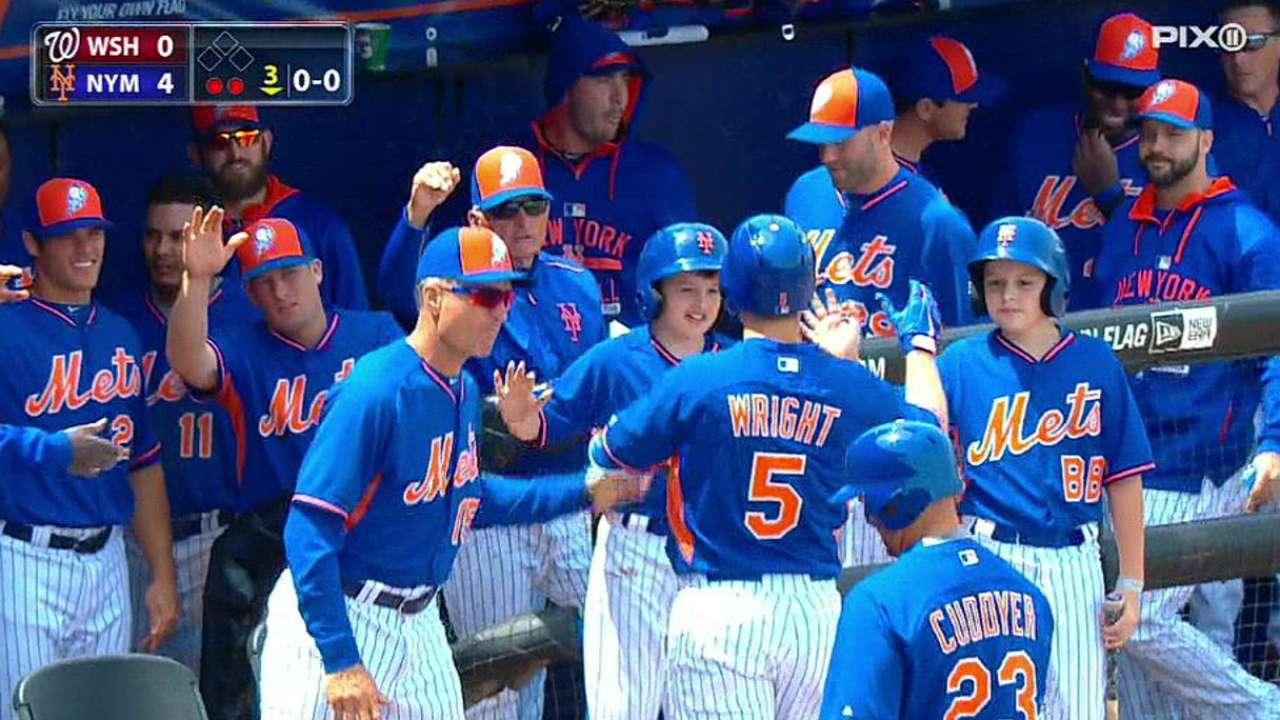 MLB.com: Who on the roster might surprise us this season?
Cohen: In terms of his offense, I think Juan Lagares is the guy. We saw a little bit of the stolen base ability -- when he was asked to, all of the sudden he put on a flurry late in the season. The question now is whether he can be a little more disciplined at the plate.
MLB.com: Does this really feel like 10 seasons of Gary, Keith and Ron?
Cohen: It sometimes feels like a blink of an eye. I still often feel like a television rookie. And being with those guys for a decade has certainly made my life a lot easier. We've been extraordinarily fortunate to keep our group together over that period of time. Hopefully, we'll be like a fine wine, just continue to grow.
Anthony DiComo is a reporter for MLB.com. Follow him on Twitter @AnthonyDicomo. This story was not subject to the approval of Major League Baseball or its clubs.