MLB.com Columnist
Phil Rogers
Mariners looking like the team to beat in the AL
Strong pitching, depth could help punch Seattle's first ticket to the Fall Classic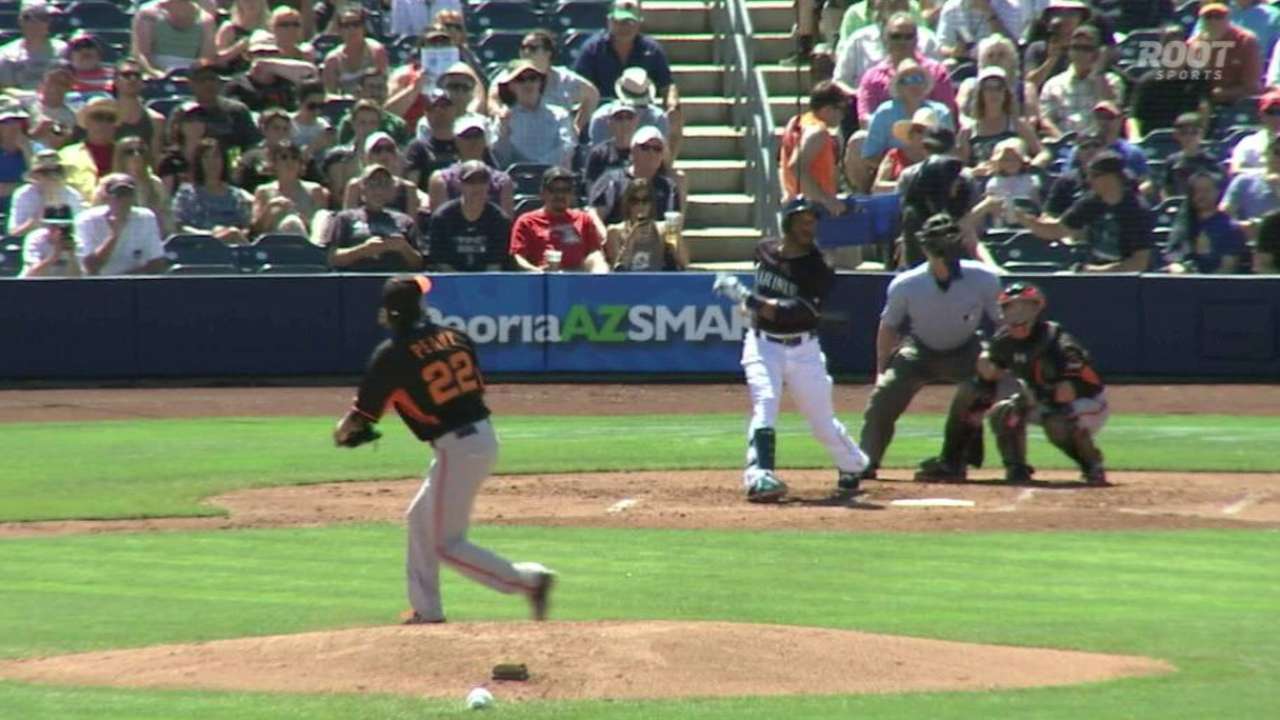 PEORIA, Ariz. -- Word of advice to serious sports fans: Book your October hotel rooms in Seattle early. Space can get tight out there, and you don't want to get caught off guard.
In one wonderful stretch last fall, the Chiefs hosted the Patriots in a Monday Night Football game as the Royals were preparing to face the A's in the American League Wild Card Game across the parking lot at Kansas City's Truman Sports Complex. The place basically looked like Woodstock for about 36 hours, minus sitar music and rivers of mud.
While the NFL hasn't yet released its 2015 schedule, we can see the stars aligning from all the way out here in the Arizona desert. The Mariners and Seahawks share infrastructure for their two gleaming stadiums on the edge of downtown Seattle. This will be a year that the franchise that won 116 games in 2001 matters at least as much as Russell Wilson's Seahawks, who have been to the last two Super Bowls.
This might actually have happened last October, but the pitching-heavy Mariners went 9-12 down the stretch to finish one game behind Oakland for the second AL Wild Card spot. They lost five in a row at one point to the Astros and Blue Jays, and there was no forgiveness provided.
To be honest, most of us didn't really know what to make of the 2014 M's. But shame on you if you don't see them coming this time around.
These Mariners are exciting, and their fans are excited. How excited?
Willie Bloomquist, who was filling in for Brad Miller as the shortstop and No. 9 hitter, got a standing ovation on Saturday from a crowd of 11,173 at the Peoria Sports Complex as he headed to the dugout after a run-scoring double in the sixth inning. The Mariners had built an 8-4 lead in a game they would wind up losing, 9-8, when the Giants scored five runs in the ninth.
From the applause Bloomquist received, you would have thought he was the young Alex Rodriguez and these were the M's of yesteryear, whose success triggered the building of Safeco Field and the implosion of the Kingdome. It has taken awhile, but the Mariners are hitting their stride again as a franchise -- with all the pieces in place for a historic season.
The Mariners are one of only two Major League teams that have yet to play in the World Series. Wouldn't it be something if they joined the other one of those teams, the Nationals, in the 2015 Series?
It could happen.
In less than two years' time, general manager Jack Zduriencik and manager Lloyd McClendon have taken the Mariners from a 71-91 team that ranked 26th in the Majors with a -130 run differential to one that is capable of winning 95 games, if not more.
They haven't been in the playoffs since Lou Piniella's 2001 team was brushed aside by Andy Pettitte, Mike Mussina and Mariano Rivera. But they're going there this year. With the improvement in the AL Central and questions that hang over all the other teams in the West, they've replaced the Tigers as the best bet on the board to reach the AL playoffs.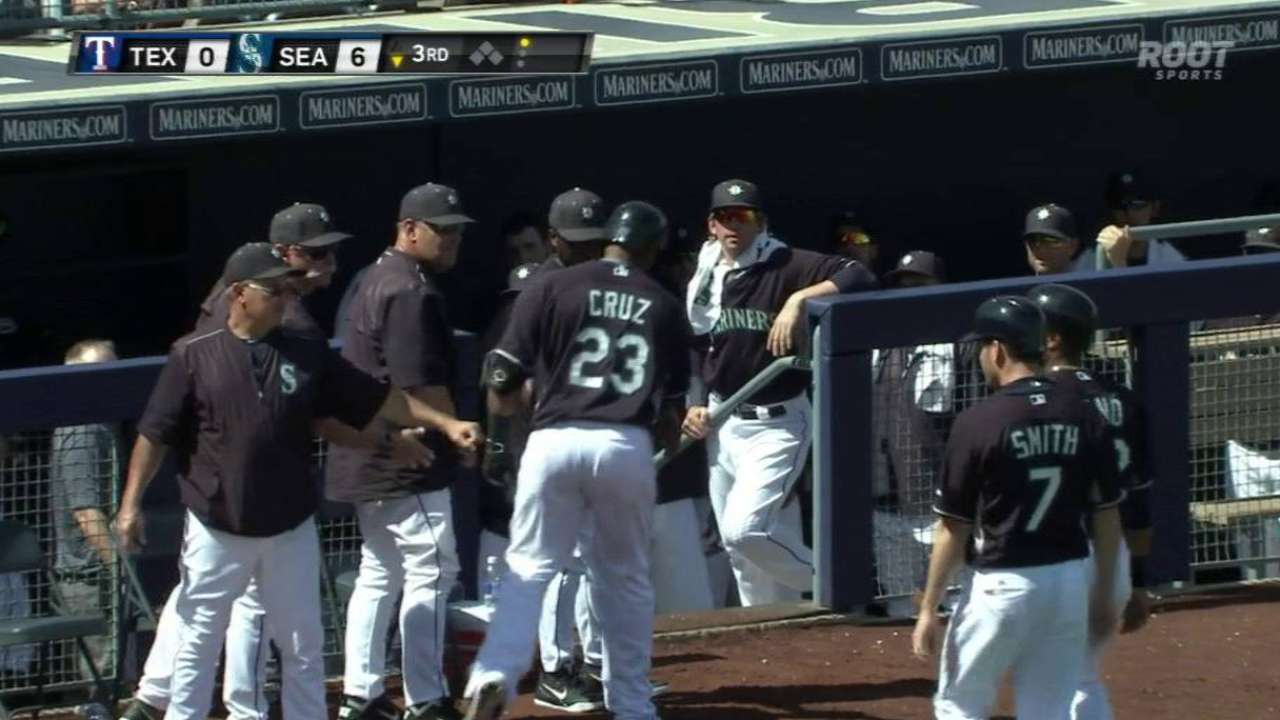 Give Zduriencik, president Kevin Mather and the Mariners' ownership group credit for having the vision to invest in a team that was better than most outsiders knew. Eyeballs rolled when the M's outbid the Yankees to land Robinson Cano after the 2013 season. But add home run champ Nelson Cruz to the mix, and that's looking like $240 million well spent.
Sure, Cano and Cruz (signed for $57 million over four years) will be post-prime players at the end of their deals. But they're the right guys to get Felix Hernandez his long-awaited chance to start a postseason game, and it would be a crime if the King didn't get his day on baseball's biggest stage.
It's easy to see Cano and Cruz as difference-makers. But the Mariners scored only 10 more runs in Cano's first season out west. Their 16-win improvement was due to Hernandez's pitching staff cutting an incredible 200 runs off its season total in 2013.
Thanks to the work of Hernandez, Hisashi Iwakuma, James Paxton and the AL's best bullpen, the Mariners yielded 1.2 runs per game less last season. And while the recent PED suspension of David Rollins was a blow -- the Rule 5 pick had been one of the most impressive lefty relievers in Arizona, according to scouts -- they're positioned to be just as good this season, maybe better.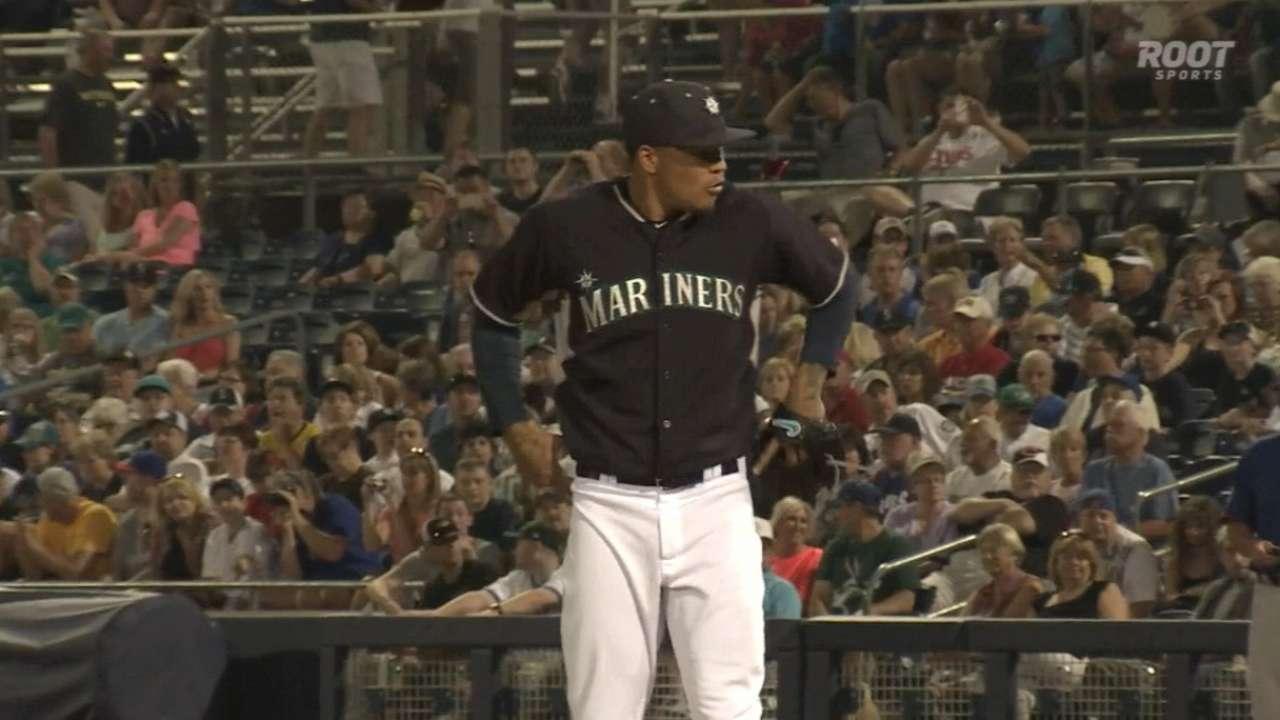 If there was a Cactus League Cy Young Award, Taijuan Walker would win it. The 22-year-old right-hander has been ahead of hitters all spring, allowing only six hits and four walks in 18 innings. He hasn't yet been anointed as the fifth starter, but McClendon is just waiting for the right time to hand him the job over Erasmo Ramirez and Cuban lefty Roenis Elias.
Outside of maybe the Nationals -- and maybe you can argue the Tigers and White Sox, at least once the Sox figure out how to get Carlos Rodon in the mix -- there's not a team in the Major Leagues that can stack up starting pitchers like the M's. Hernandez, Iwakuma, Paxton, J.A. Happ (acquired to offset the loss of free agent Chris Young) and Walker are set to make visits to Safeco Field like oral surgery for opponents.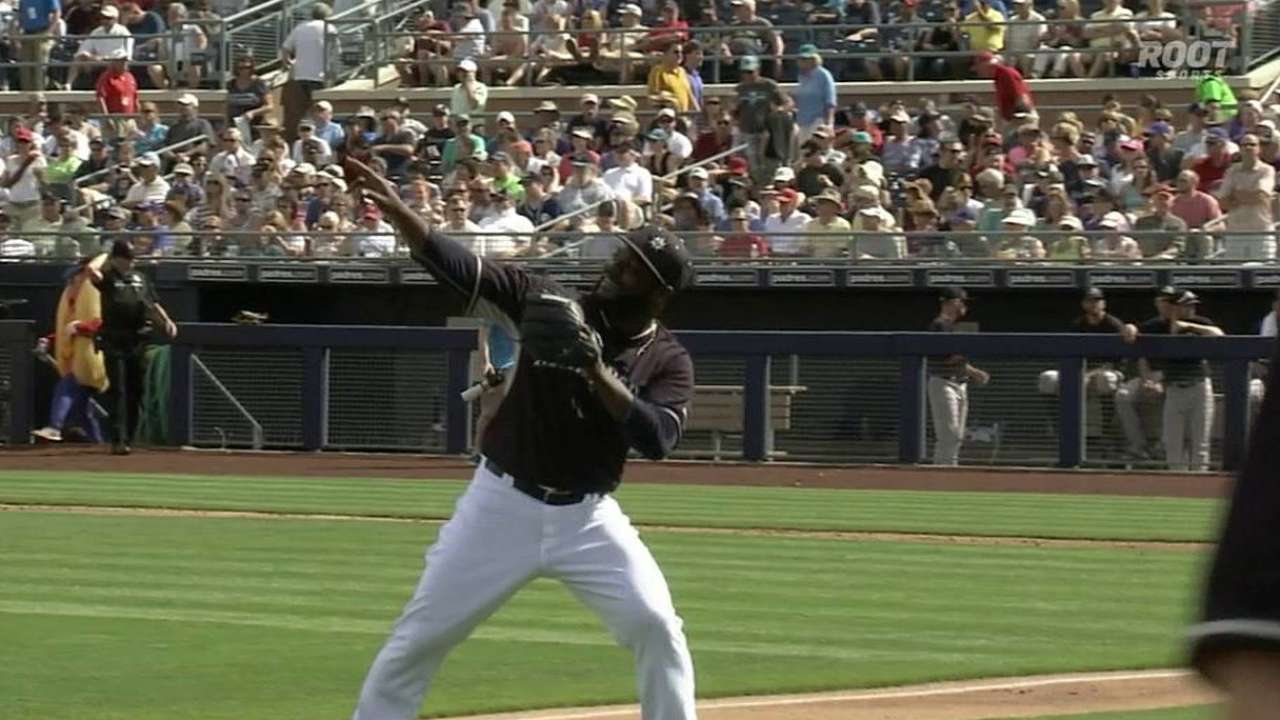 Fernando Rodney's crooked cap and imaginary bow command attention in every close victory. But he would be used a lot less without the work of a blue-collar group of powerful setup relievers: Tom Wilhelmsen, Danny Farquhar, Yoervis Medina, Charlie Furbush and Dominic Leone.
Wilhelmsen, Leone and Farquhar are looking for strong finishes, after getting hit hard this spring. But as issues go, this is definitely one of those first-world problems.
The Mariners are a complete team, with a depth of talent behind the brand-name players like Cano and Cruz. They look to Austin Jackson to run down flies in the outfield as they platoon on both corners -- with Dustin Ackley and Rickie Weeks sharing left field and Seth Smith and Justin Ruggiano splitting time in right field.
They could be death on right-handers if first baseman Logan Morrison and Ackley have good seasons to complement the left-handed hitters who are safer bets, like Kyle Seager, Cano and Smith. And with Hernandez, Iwakuma, Paxton and Walker ready to roll, they're positioned to again win more than their share of low-scoring games.
Getting past the Angels won't be easy -- it never is with Mike Trout and Albert Pujols around -- and you're being short-sighted if you write off the Athletics. But the Mariners have put together a team that is good enough to write its own story. If you want to win the West this year, you have to go through Seattle.
Phil Rogers joined MLB.com in 2013, and has covered Major League Baseball since 1984.
This story was not subject to the approval of Major League Baseball or its clubs.