Digging in: 5 unheralded relievers to watch
Phillies' Giles joined by A's duo, Rays' Boxberger, Pirates' Holdzkom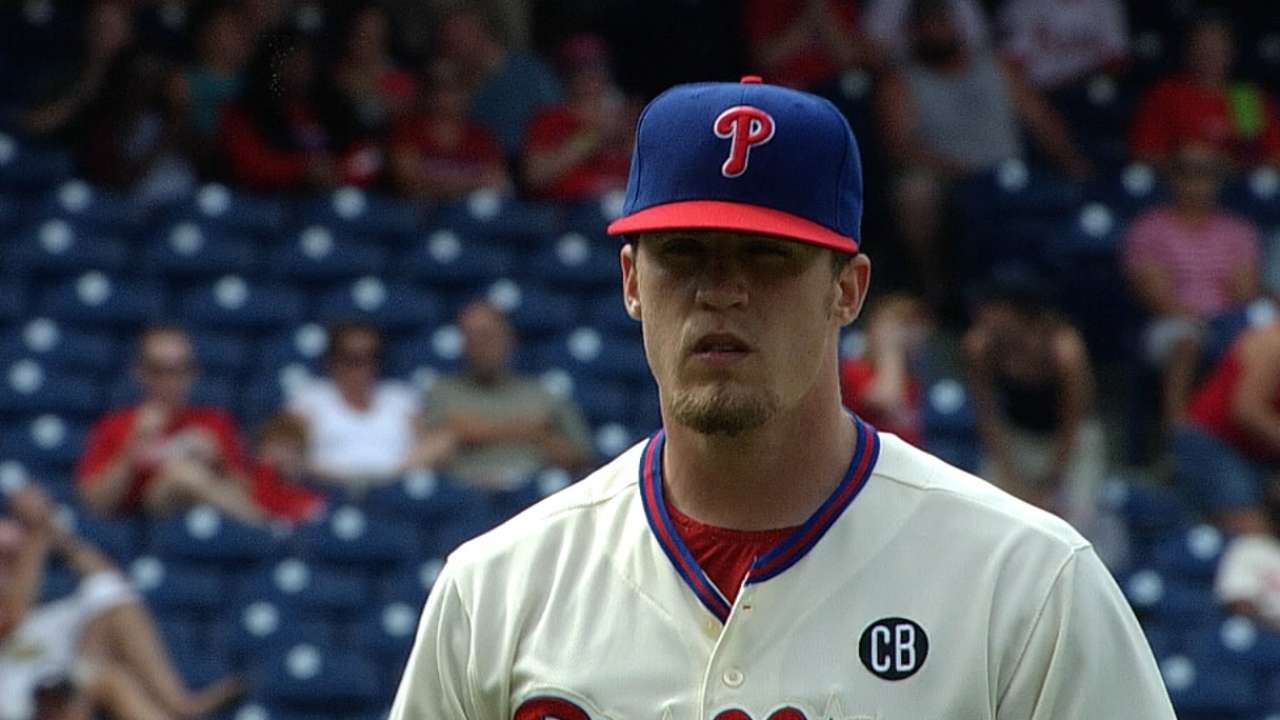 Relievers are a strange lot. Ostensibly the pitchers without the stamina, pitch repertoire or command to handle a starting role, they've taken on added importance. With runs coming at a premium, GMs have decided to load up on flame-throwing relievers and simply raze the opposition from the seventh inning on.
Though "Just look at the Royals" has become a common refrain this offseason -- for everything from speedy defenders to small-market principles -- the team's playoff push largely came on the backs of Greg Holland, Wade Davis and Kelvin Herrera.
Beyond the big-name closers like Aroldis Chapman, Craig Kimbrel and even the modern bullpen ace Dellin Betances (who may or may not become the Yankees' closer in 2015), here are five relievers who may not rack up saves, but are invaluable to their teams.
Ken Giles, Phillies
Don't expect Giles to last here much longer. At the tender age of 23 last season, he came up and posted a 1.18 ERA while striking out 64 batters in 45 2/3 innings.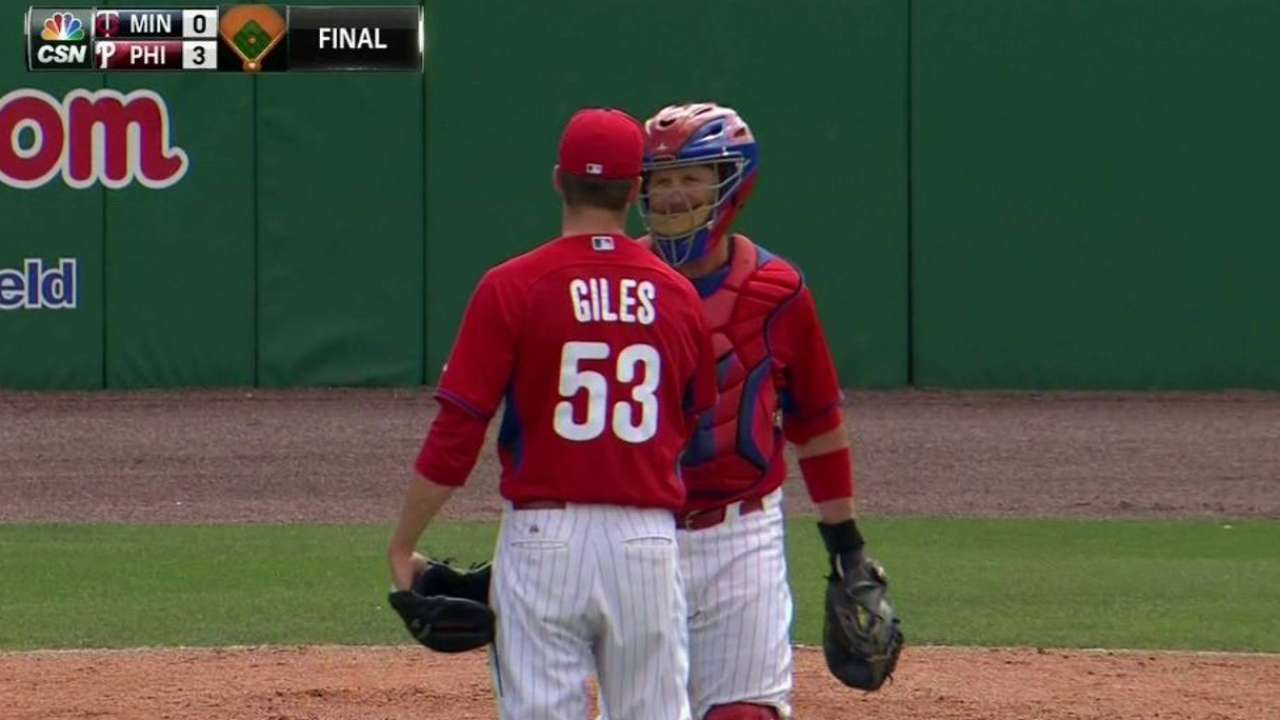 Although he throws a 95-plus mph fastball, Giles' best pitch is actually a slider that made batters miss on more than half of their swings. No wonder he's expected to take over the closer's role if and when the Phillies deal Jonathan Papelbon.
Of course, there's another Phillies reliever you may want to keep tabs on: Jake Diekman. Though he needs to work on his command (4.4 BB/9 rate in '14), he sits at 98 mph and struck out 100 batters in only 71 innings in 2014.
Brad Boxberger, Rays
Quick: Who ranked third among relievers in strikeouts per nine innings, ahead of pitchers like Kimbrel, Kenley Jansen and Holland? Boxberger. The righty wisely scrapped an ineffective slider and rode his fastball and changeup to a 14.5 K/9 rate in 64 2/3 innings with the Rays last season.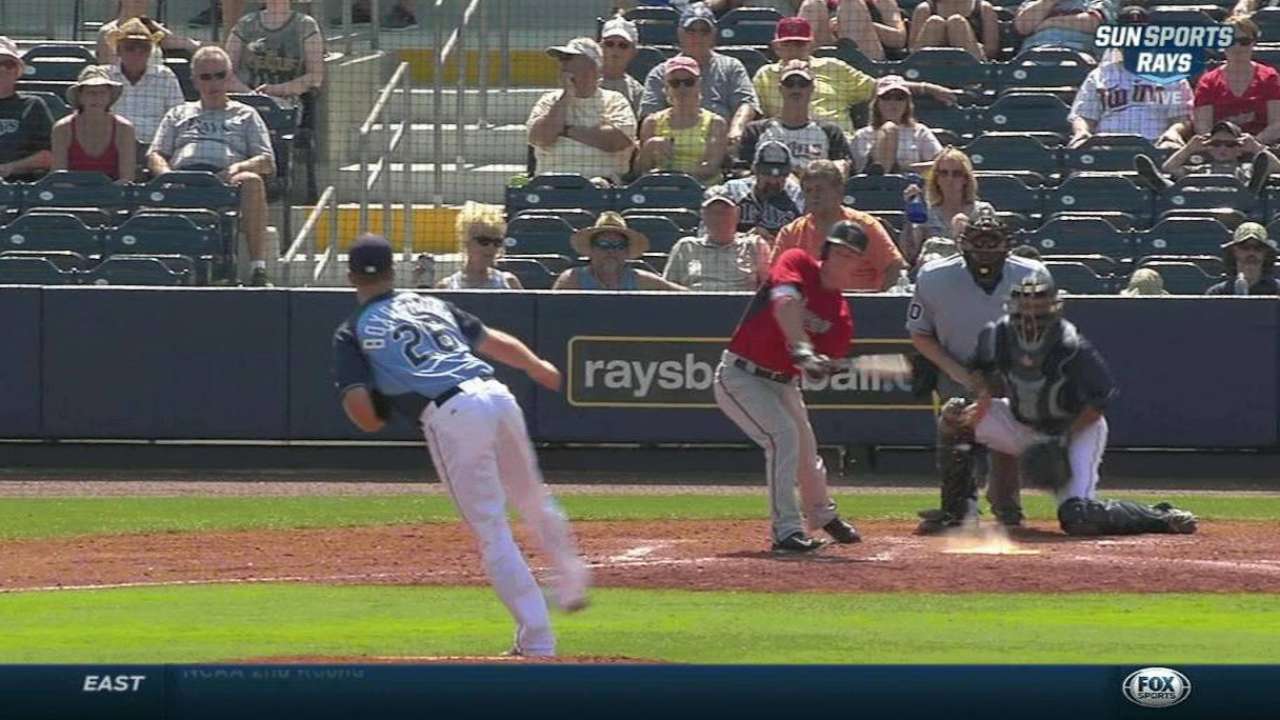 However, it's hard to know what exactly to expect going forward. A fly-ball pitcher, Boxberger allowed the second-highest home-run-per-fly-ball rate (18.8 percent) among qualified relievers, while also stranding 90.3 percent of his baserunners (sixth-highest) with just a .227 batting average on balls in play (10th-lowest).
But with the kind of stuff Boxberger possesses, he should continue to find success.
John Holdzkom, Pirates
Holdzkom is another miracle from the Pirates' scouting and instructional wing that has helped transform Francisco Liriano and Edinson Volquez back into viable Major Leaguers. A fourth-round pick by the Mets in the 2006 First-Year Player Draft, Holdzkom fell to the independent leagues due to a lack of control and soon became a caller on Chelsea Peretti's podcast (seriously). Though he posted an 8.4 BB/9 in 2013, the right-hander found an opportunity with the Pirates after throwing only 8 2/3 innings with the Amarillo Sox and San Angelo Colts in '14.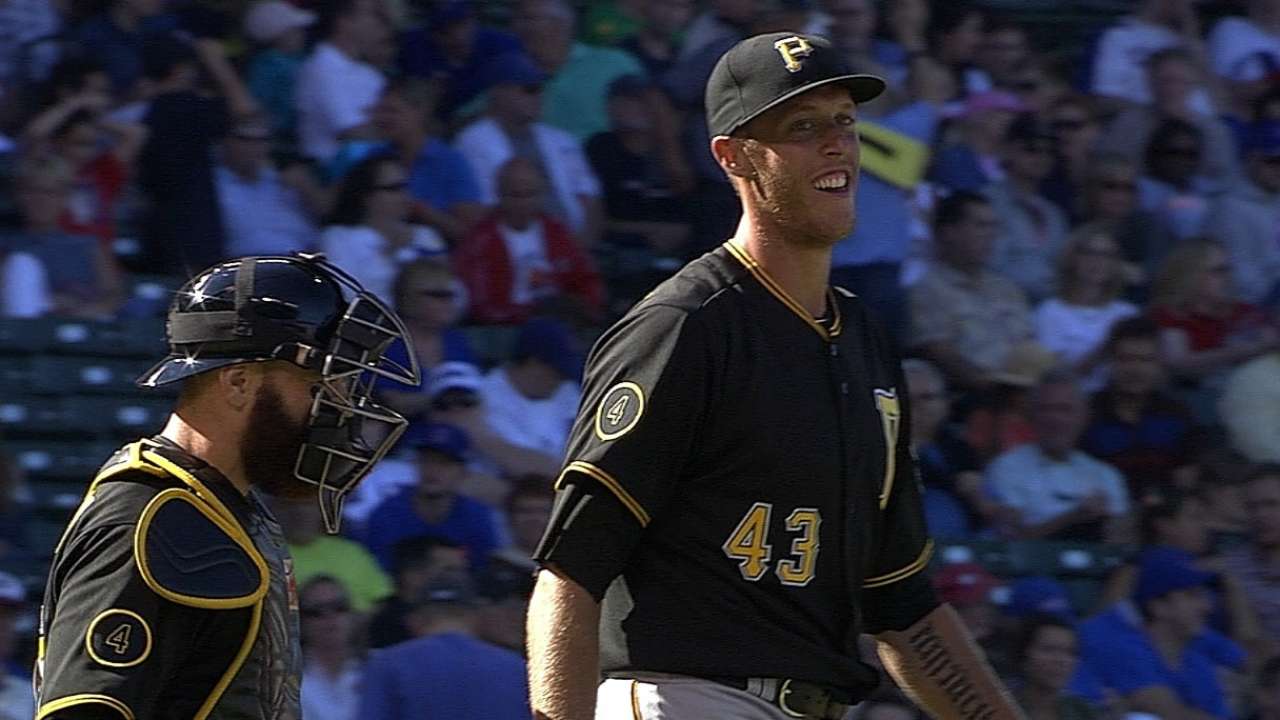 By bringing his fingers closer together on his fastball grip, Holdzkom began to fill the strike zone with a naturally cutting 95-mph heater. Called up at the end of August, Holdzkom struck out 14 batters in nine innings, and, perhaps most importantly, he walked only two. Not just an indy league success story, though, Holdzkom can also lay claim to the title of last Major Leaguer to throw a palmball.
Dan Otero, A's
Topping out at 90 mph, Otero primarily uses a sinker and changeup to generate weak contact instead of blowing hitters away. He struck out just 4.67 batters per nine innings last season, the sixth-lowest mark among all pitchers with at least 40 innings. Though that would typically be a sign to expect regression, Otero has thrown 125 2/3 innings with a 2.01 ERA since joining the A's in 2013. At some point, you have to assume that's his talent level.
His rubber arm is a nice safety valve, too. Otero pitched more than one inning 29 times last year, tying him for second-most in the Majors.
Pat Venditte, A's
The switch-pitching Venditte, who has a rule named for him to prevent switching arms during an at-bat, signed a Minor League contract with the A's after posting a 2.64 ERA and striking out 9.5 batters per nine innings between Double-A and Triple-A with the Yankees last season.
Though he doesn't throw hard, hitting the upper-80s from the right side and touching the mid-80s from the left, Venditte succeeds by always having the platoon advantage. In his Minor League career, the ambidextrous hurler has held lefties to a .536 OPS and righties to a .628 mark -- nearly mirroring $210 million man Max Scherzer's performance against righties last season.
As Major League bullpens continue growing, Venditte could be a powerful neutralizing agent for any pinch-hitters or well-balanced lineups. Under a creative GM like Billy Beane, who is known for maximizing value, Venditte could essentially serve as two relievers for the price of one.
Michael Clair is a reporter for MLB.com. This story was not subject to the approval of Major League Baseball or its clubs.