Minor Leaguers pounce on Sabathia's pitches
Yankees southpaw allows two homers in productive five-inning outing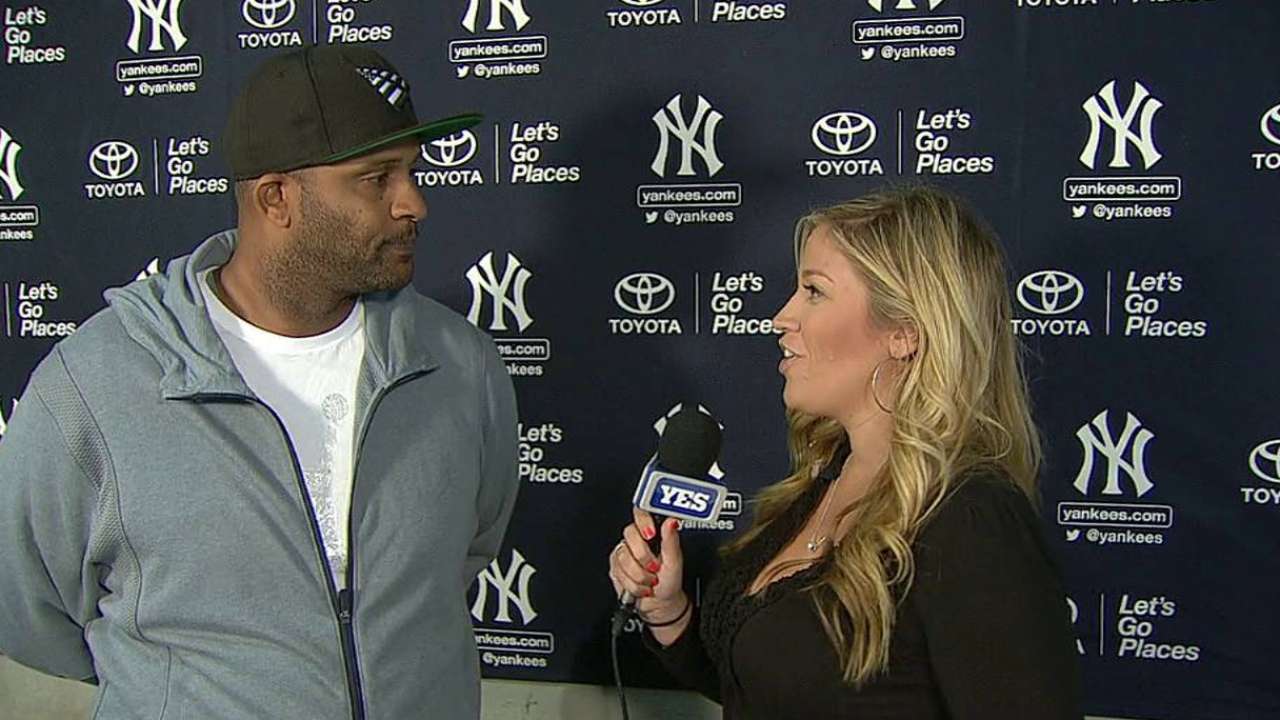 TAMPA, Fla. -- It was CC Sabathia's request to pitch in a Minor League game Saturday, not wanting to provide a sneak peek to a division rival while the Yankees hosted the Orioles over at George M. Steinbrenner Field. He may have been regretting that call after one pitch.
It's often said that Minor League hitters swing early and often, and Sabathia barked when his first pitch was slugged over the wall by Alen Hanson, an infielder with the Pirates' Triple-A squad. Sabathia served up two homers in a five-inning outing that he said was productive.
"It's part of the game. You've got to keep going," Sabathia said. "You don't want to give up runs. I think there should be a rule against swinging at the first pitch of the game. That's my take. That's what I was thinking, anyway."
Sabathia permitted four runs and five hits in the 69-pitch outing at the Himes Avenue Minor League complex, walking two and striking out seven. The first homer came on a 91 mph fastball; the second came on a changeup to Elias Diaz with two outs in the third inning.
"All the way around, I thought it was really good," catcher Brian McCann said. "When you go over there, you're not pitching to scouting reports. You get guys set up, and then you think you can get something in there, and they hit it. But all in all, I thought his changeup was really good, the fastball to both sides of the plate, and the slider was great today."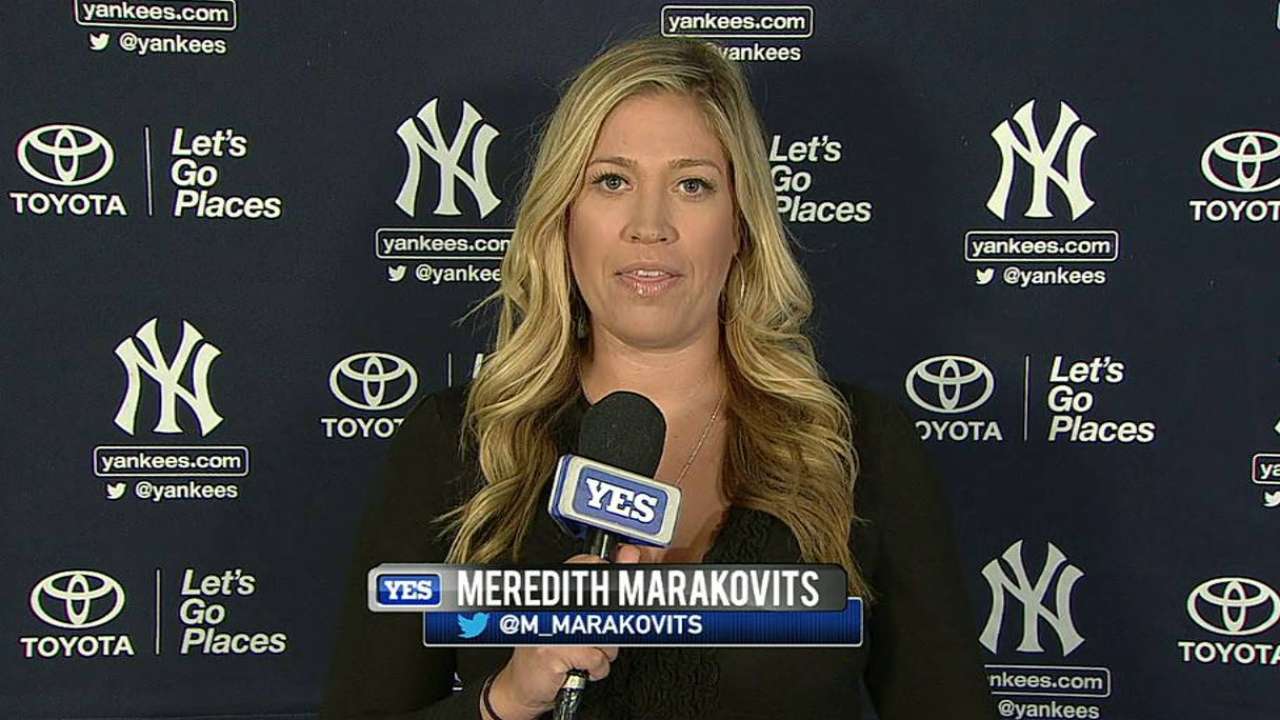 Sabathia bristled when asked how much stock should be put into his spring numbers. Saturday's stats are not included because it was a Minor League game, but in Grapefruit League competition, Sabathia owns an 11.57 ERA (six earned runs in 4 2/3 innings).
"It is what it is," Sabathia said. "I've had Spring Trainings where I've given up a lot of runs and went out and had a good season. I've had Spring Trainings like last year where I didn't give up any runs and I gave up [six] in the first game. Y'all can put stock in whatever you want. I'm not really worried about it."
The Yankees kept Sabathia on a limited program this spring as he returns from arthroscopic right knee surgery, making it an easy call for Girardi to snap Sabathia's string of six straight Opening Day starts as a Yankee.
Masahiro Tanaka will get that nod instead, with Sabathia not set to pitch until April 9 vs. Toronto. Sabathia said he is looking forward to soaking in the season-opening festivities.
"I'm excited for him. I think it'll be a good deal," Sabathia said. "I know he's excited to get a chance to do that. I'm excited to get a chance to be able to enjoy Opening Day. It should be fun."
Bryan Hoch is a reporter for MLB.com. Follow him on Twitter @bryanhoch and read his MLBlog, Bombers Beat. This story was not subject to the approval of Major League Baseball or its clubs.