MLB.com Columnist
Mike Bauman
Brewers believe in contender status for 2015
Roenicke feels his club can once again challenge for NL Central title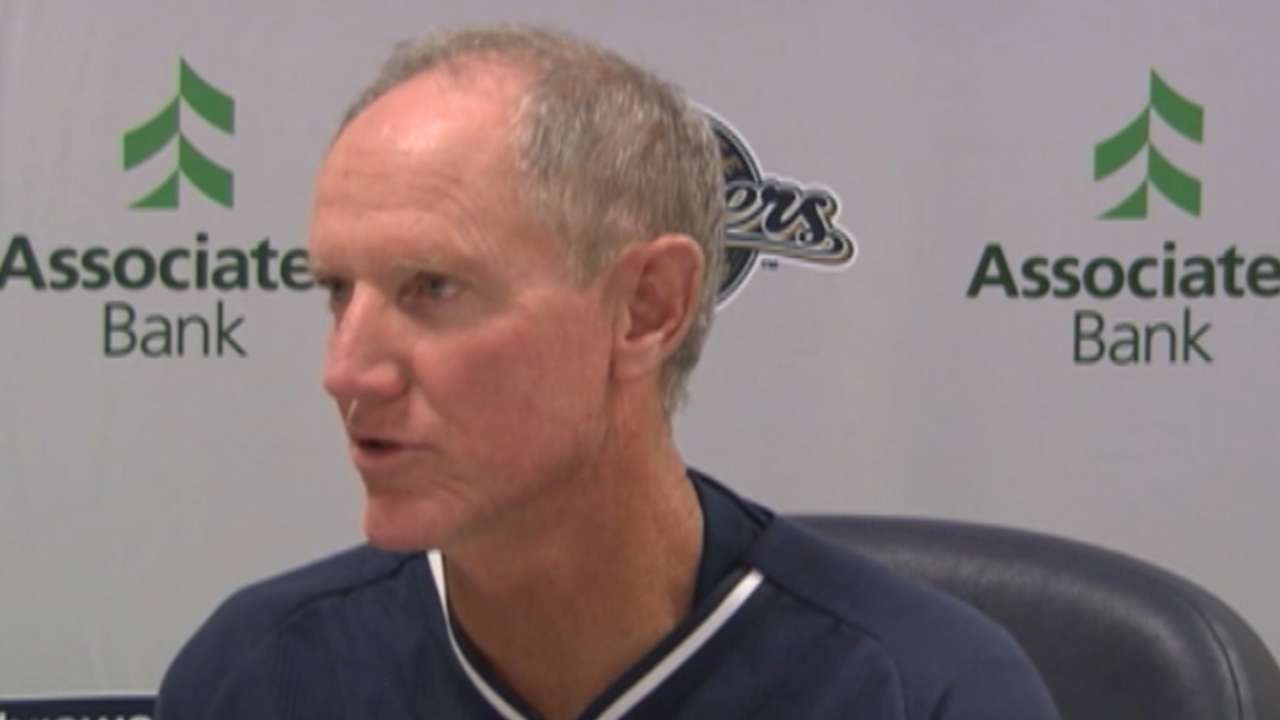 PHOENIX -- The 2014 Brewers led the Major Leagues in conflicting outcomes. So the 2015 version does not lend itself to one-step analysis.
The '14 Brewers were in first place in the National League Central for 150 days, but they finished the season losing 22 of their last 31 games, including one stretch in which they dropped 13 of 14. The root cause of the late-season demise was a hitting slump that included almost the entire lineup.
Which team was the real deal; the long-term contender or the club that faded down the stretch? The organization analyzed the season and came to the conclusion that the real Brewers were the 150-days-in-first bunch.
This was the easier of the two choices to take, but it also was a better representation of the vast majority of the 2014 season. It meant that the roster would not require sweeping change.
"There's no reason to turn it over, for me, because of the length of time that we played really good baseball last year," manager Ron Roenicke said on Saturday in his office at Maryvale Baseball Park. "It doesn't make sense to me. And financially, how do you do that? You can't do that unless you want to spend $200 million."
So the Brewers made few offseason changes. Adam Lind was picked up in a trade with Toronto to fill an offensive void at first base. Rotation mainstay Yovani Gallardo was traded to the Rangers for prospects. Gallardo is one season away from potential free agency and the Brewers believed they wouldn't be able to re-sign him. And they believe that Jimmy Nelson, undoubtedly talented, but inexperienced at the big league level, is ready to take over a spot in the rotation.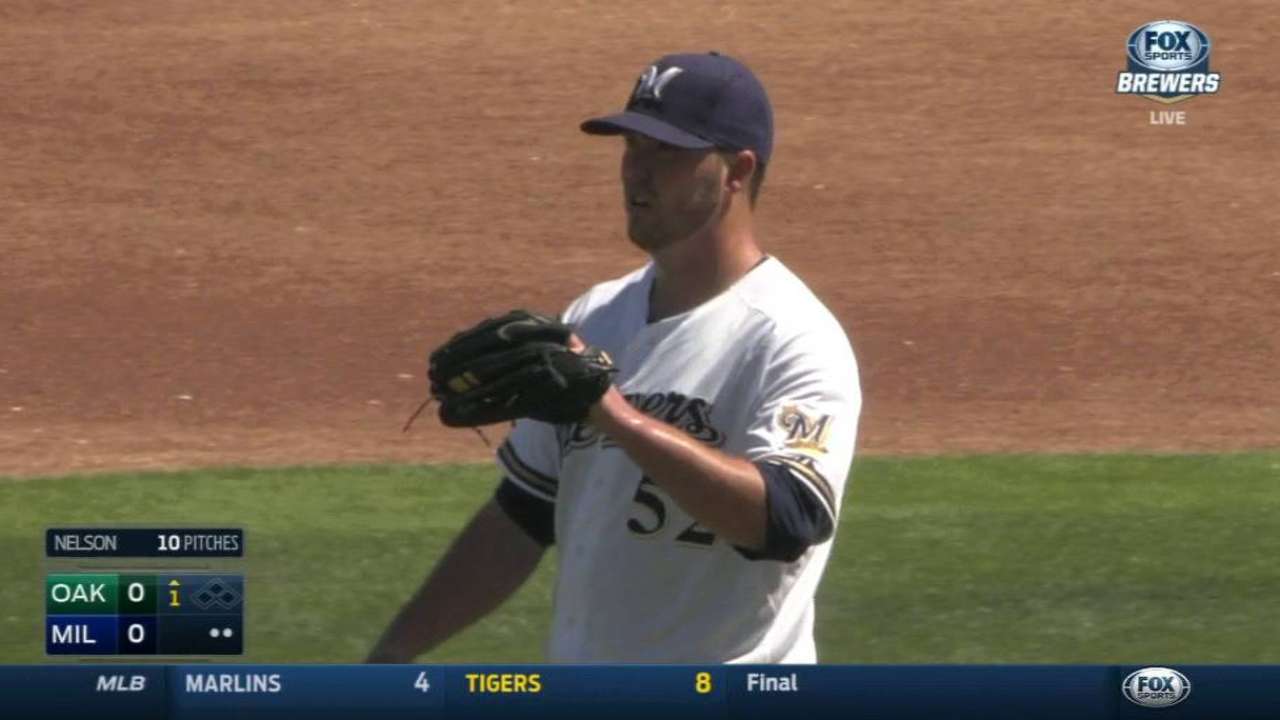 The Brewers are solid or better at the other four rotation spots, although there doesn't appear to be great depth beyond that. They have what appears to be admirable bullpen depth. Catcher Jonathan Lucroy has become an impact player in all aspects of the game. Center fielder Carlos Gomez is a dynamic performer. Scooter Gennett, installed as the fulltime second baseman, will give the club the best defense it's had in years at that position.
Ryan Braun, troubled by an inflamed nerve in his right thumb, batted .226 after the All-Star break, hitting one home run in September. Braun underwent a cryotherapy procedure on the damaged thumb and to date the results have been encouraging.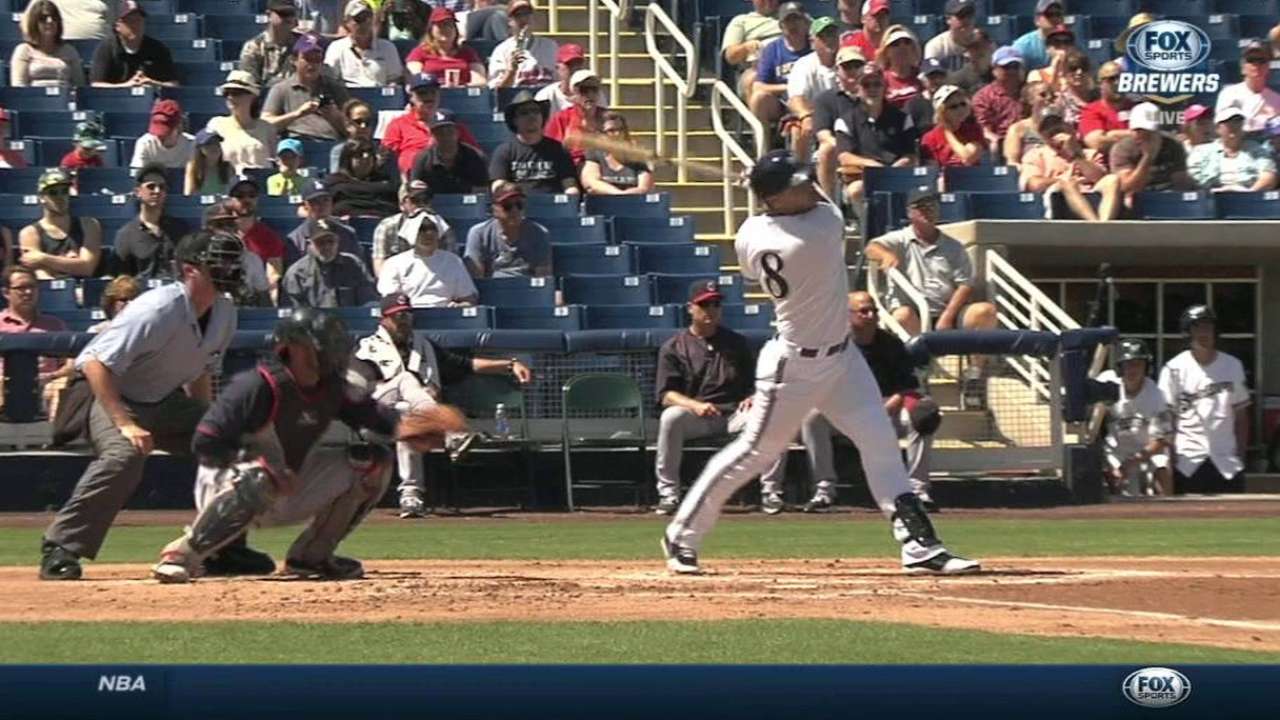 It would be an oversimplification to say that the whole operation rests on Braun once again performing like a genuine star. But even if he never reaches MVP level again, he has to be a major contributor.
The overall view is not particularly grim. Roenicke, whose situation was reinforced when the club exercised its contract option on him for 2016, has a positive outlook, but an outlook that doesn't go overboard.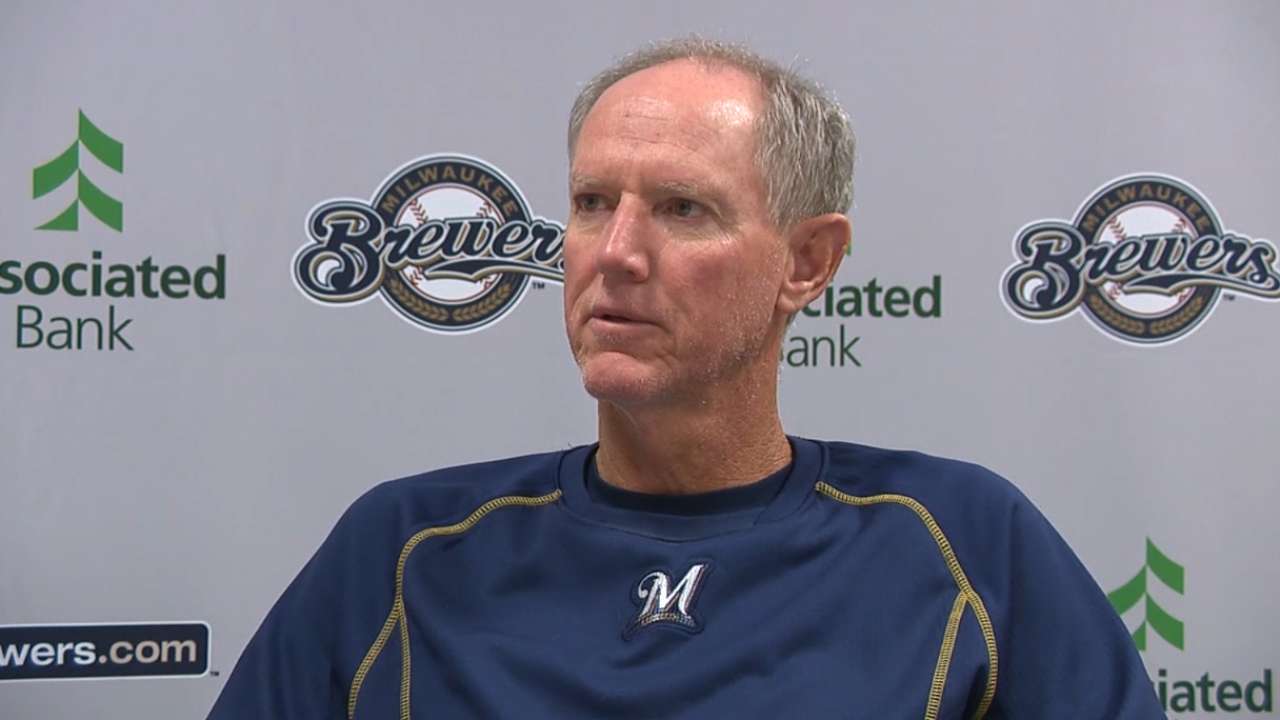 "I like this club a lot," Roenicke said. "I still know that we have to do things right and we're doing those things right now. Last year, we came into the season trying to do things right and we were really good at that for probably three months. This club has to be able to that for six months. I'm not saying play at the level last year's team did for three months, but we need to do things right.
"We're not a club that is just going to walk onto the field and beat everybody because of our talent. We're talented, but we have to play the game the right way, do the little things."
These Brewers would like to fashion a scenario dramatically different from last season's work. The '14 Brewers started off losing two out of three at home, then swept a six-game road trip and went on to a 20-8 April.
"We were hoping to get off to a good start, but to expect us to get off to the kind of start we got off to, against the kind of teams we played against, on the road, we didn't expect that," Roenicke said. "But we also don't expect that last month, month-and-a-half. That's not us, either.
"I think we're hopefully a more consistent team. I think the offense, with the at-bats I'm seeing right now, will be more consistent. There's no reason for us to have that bad of a month-and-a-half. And the pitching should be consistent. We have good enough pitchers in the (starting) five that we should be consistent. The bullpen we like. So be consistent, then you have your hot streaks and at the end there should be a good outcome."
One problem the Brewers have is external. There are five teams in the NL Central that consider themselves legitimate contenders for a postseason berth. And none of them appears to be delusional.
"I do feel confident," Roenicke said. "We realize that we have a good team. Cincinnati realizes that it has a good team. And so does St. Louis and so does Pittsburgh. And now, Chicago feels like that.
"There's a grouping there where if some team gets hot, and does the right things, they can win the division. That's what makes it hard. I like our team. I like what we can do. I also realize we have to maintain this for six months, not get hot for one month and then disappear."
What's a reasonable outlook here? The Brewers won't be the favorites to win this division. But they also shouldn't be picked to disappear.
Mike Bauman is a national columnist for MLB.com. This story was not subject to the approval of Major League Baseball or its clubs.