Archer, Odorizzi look good in Minor League outings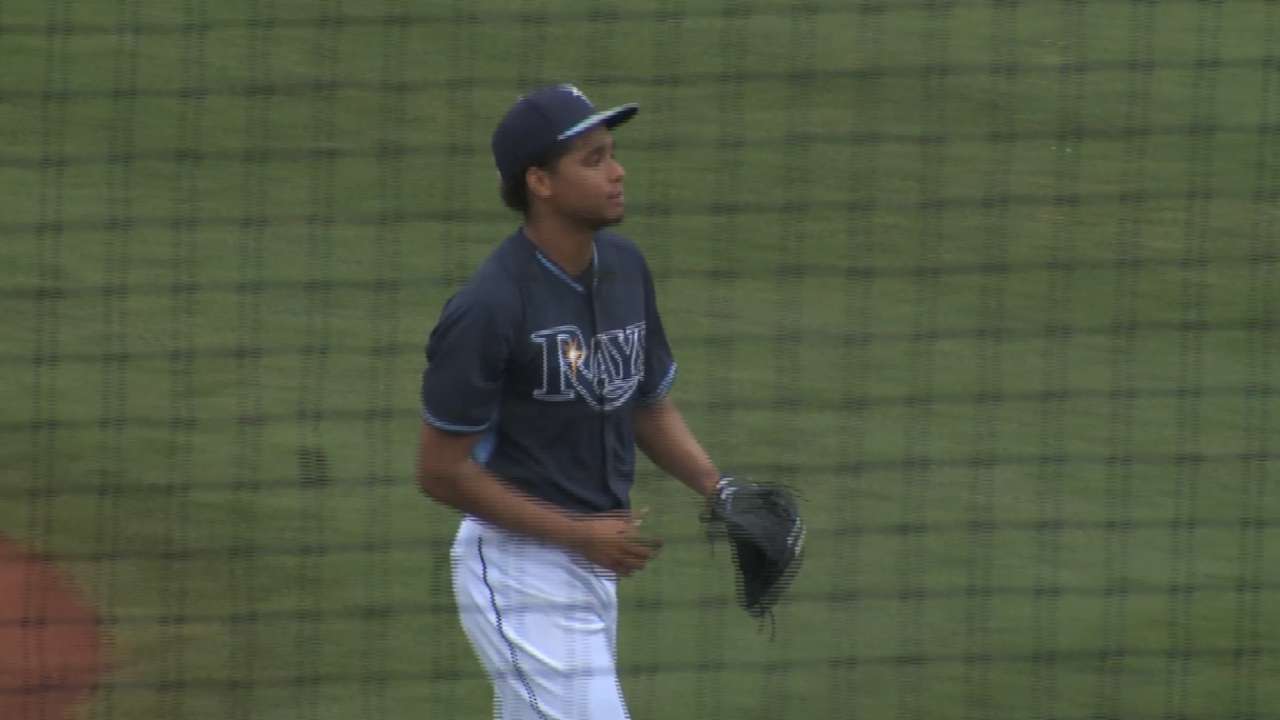 PORT CHARLOTTE, Fla. -- Charlotte Sports Park's back fields saw significant activity on Saturday while the Major League club fell 9-6 to the Red Sox on the main field.
Specifically, Chris Archer pitched in a Triple-A game and Jake Odorizzi in a Double-A game while Nathan Karns pitched in the Major League game.
The trio will begin the season as the top three pitchers in the rotation, with Archer leading the group and the Nos. 2 and 3 slots to be determined.
"It's starting to line up a little better for us," Rays manager Kevin Cash said.
Each of the three will make one more appearance prior to the start of the regular season. Archer will pitch two innings on Thursday against the Phillies in Clearwater, Fla., and Karns will pitch four to five innings in the same game. Odorizzi will throw four innings against the Tigers in Lakeland, Fla., on Friday.
Archer allowed no runs on three hits and two walks while striking out eight in 6 2/3 innings, throwing 105 pitches.
The right-hander sounded pleased with his outing Saturday along with the fact that Rene Rivera caught him, which he requested so the new catcher and he could become more familiar with each other.
"It was nice to, No. 1, get on the same page with Rene," said Archer, noting Rivera had only caught him for two innings this spring.
"You're not going to learn anything from catching two innings or even a bullpen because there's no pressure. There's no adversity. Your stuff is not as sharp, not as crisp. So throwing seven solid innings to him was the most important thing for me today. And then the fact that I was good, showed him where I'm at when I'm good.
"I'm really happy with how we finished up. My next outing is going abbreviated and then three days completely off. And then April 6. Spring Training couldn't have gone any better."
Odorizzi did not allow any earned runs, allowing three hits and a walk while striking out eight in seven innings.
"It was good, it was really good, actually," said Odorizzi of his outing. "I got my innings and my pitches in. Had good results. Obviously it was a lower competition level than a big-league lineup. But it was good.
"...I got all my work in. I got all my pitches in. And everything was pretty consistent out of my hand and that's all I can ask for."
Bill Chastain is a reporter for MLB.com This story was not subject to the approval of Major League Baseball or its clubs.