'Tough decisions' near for Brewers in setting roster
Roenicke says he's 'a little baffled' as bench, 'pen in play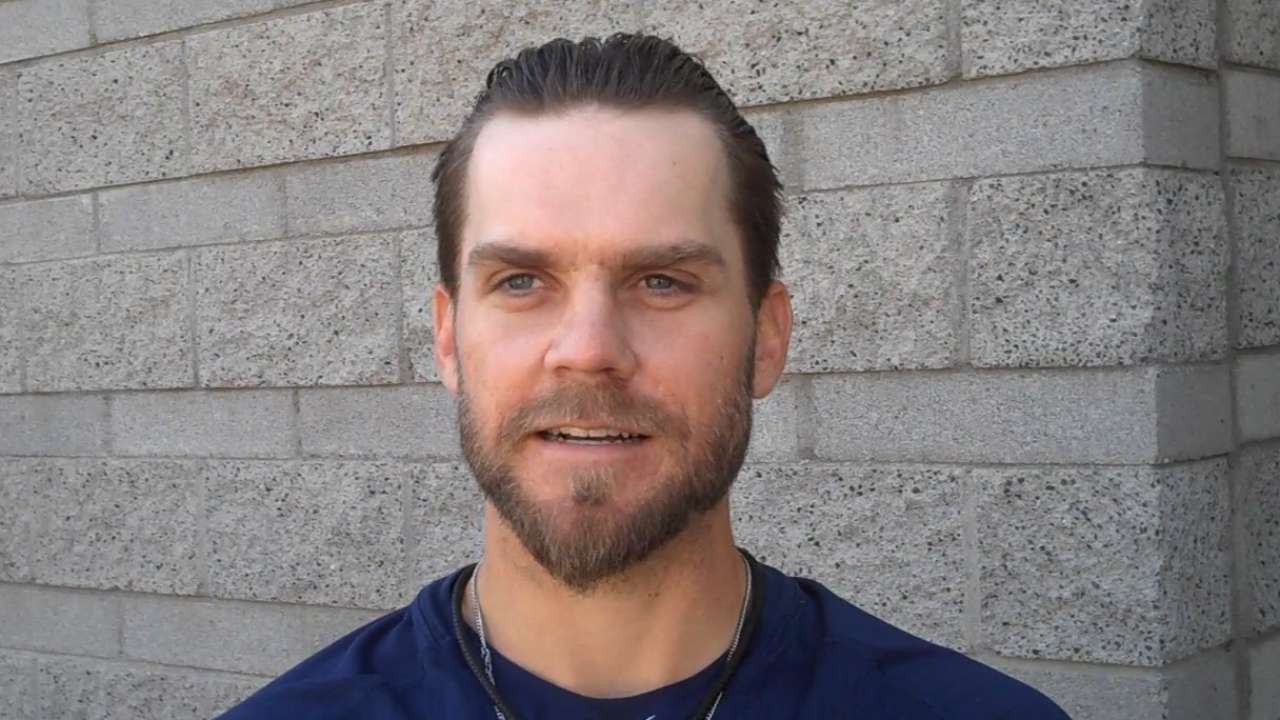 PHOENIX -- The Brewers have some difficult decisions to make over the next week as they determine who will fill the final spots on the bench and in the bullpen.
"I hate to say it, but I'm a little baffled as with which way to go," manager Ron Roenicke said Saturday.
In the bullpen, Roenicke said there are two jobs still available and a handful of options from which to choose. The likely candidates include: Michael Blazek , Brandon Kintzler , non-roster invitee Chris Perez, Tyler Thornburg and Rob Wooten .
The most interesting decision appears to be between Blazek and Thornburg, possibly as a long reliever. Both have been stretched out as starters in Spring Training, but the Brewers' rotation is set.
"Blazek I don't think is a problem going from starter to bullpen, if we decided to keep him, he would probably make it as a long man," Roenicke said.
The decision with Thornburg is more complex because he's coming back from an elbow injury and the Brewers would like to find a set role for the right-hander, Roenicke said.
"If he can fit into that role, we're happy with him in our bullpen, if that's what it is," the manager said.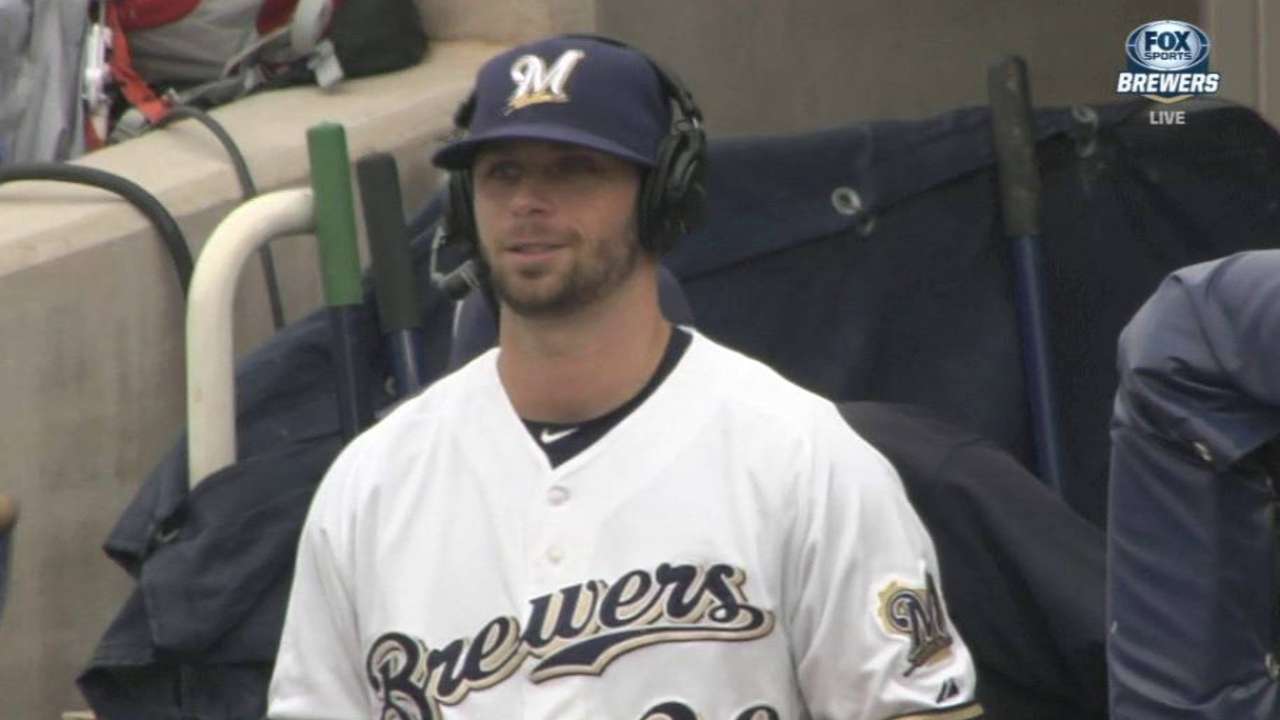 Roenicke did not rule out keeping both Blazek and Thornburg in the bullpen, though.
"So we've really got some tough decisions," he said. "I say it every year, but it's usually between two guys. We've been going back and forth and everybody's got a different opinion, and not just the bullpen, but also the last two spots on the bench."
Infielder Luis Jimenez appears to have an inside track on a bench job, while non-roster utility player Elian Herrera and infielders Matt Clark, Hector Gomez and Jason Rogers are also in the mix for one of the final roster spots.
"Every one of them makes sense a certain way," Roenicke said. "Every one of them brings a certain quality that we would need on this team. And now we have to figure out which one is going to be used more often."
Austin Laymance is a reporter for MLB.com. This story was not subject to the approval of Major League Baseball or its clubs.